Effort to Game Website User Agreement Rules Fails -– Traton News v. Traton Corp.
[Post by Venkat Balasubramani]
Traton News v. Traton Corp., 2013 WL 2500601 (6th Cir. June 11, 2013)
Moses was involved in a dispute against Traton Corp., a home builder. Moses sued for trespass and lost. Later, he formed "Traton News LLC" and filed to register the "Traton" mark for news services. Moses operated traton.com and posted articles on a variety of topics: chess, a meteor shower, Star Trek and, of course, Traton Homes and Traton Corp.
Traton Corp. maintained its website at tratonhomes.com, but in an effort to correct the negative SEO from Moses' postings, engaged a PR and reputation correction firm.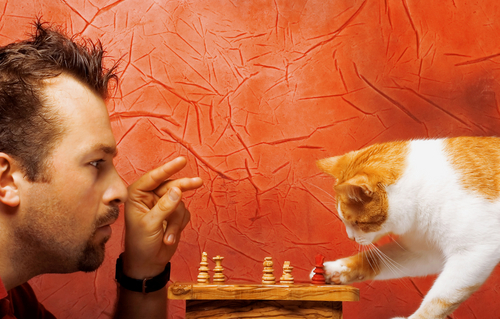 The SEO firm created and maintained a blog focusing on Traton and also registered a few other domain names, including tratonnews dot com and dot net.
Traton News (Moses) sued Traton Corp. and the SEO firm, in Ohio on Lanham Act grounds. Traton Corp. moved to dismiss for lack of jurisdiction, and Traton News/Moses argued that Traton Corp. consented to jurisdiction by visiting the traton.com website and agreeing to a forum selection clause in the terms of service. The district court granted Traton Corp.'s motion to dismiss.
The "browsewrap" for Traton News said that (1) the materials on the website could not be used for the benefit of Traton News, and (2) any user consents to jurisdiction and venue in Ohio "in all disputes arising out of or relating to the use of [the website]." The court says that the key question is whether the claims asserted by Traton News have a significant relationship to the use of traton dot com. Reviewing the claims, the court says that the claims in question turn on Traton Corp.'s use of its own domain names and whether those uses infringe on Traton News' Lanham Act rights—in other words, the claims do not depend in any way on Traton Corp.'s access of Moses' website. The court specifically rejects Moses' argument that Traton Corp.'s access of traton dot com in the weeks prior to the launch of its own SEO-rehabilitative domain names establishes enough of a connection. The court also rejects the argument that Traton Corp.'s intent to siphon traffic from traton dot com establishes enough of a connection.
__
This decision can be contrasted with a decision in one of the Google Adwords cases where Google invoked its user agreement against a trademark owner that sued it (Flowbee v. Google). It's probably relevant to disputes people may have with relatively ubiquitous entities such as Facebook. Those entities may think that including broad and favorable dispute resolution provisions in end user agreements can tip the balance in disputes with users, at least procedurally. (Cf. Facebook v. Teachbook, where Facebook's lawsuit against Teachbook was dismissed on jurisdictional grounds and Facebook did not attempt to invoke the forum selection clause in its terms of service.) This case however shows that it may be easier said than done, and that courts may construe theses clauses restrictively. It's possible the court's interpretation was influenced by the fact that Traton News was obviously trying to game its EULA to gain the upper hand in an ongoing tiff, but it's still useful precedent in other scenarios.
This is not the first time someone tried to game the contract formation process in cyberspace. Other notable players in this genre include Stebbins v. Wal-Mart (sending an email with onerous contract provisions and receiving a canned acknowledgment email does not result in a contract) and Internet Archive v. Shell (including onerous contract terms on a webpage accessed by a spider does not result in an enforceable contract as to those terms). In this case, the court did not address the threshold issue of whether Moses' agreement was enforceable at all (it did not appear that he had implemented a leak-proof clickwrap agreement, as has been often recommended here–see Eric's posts on Zappos and JDate), but that could have been another possible approach here. The court's focus on the scope of the end user agreement seems preferable, and avoids having to wade into the "was a contract formed" quagmire.
Related posts:
Can A Spider Enter Into A Binding Contract?–Internet Archive v. Shell
Acknowledging Receipt of an Email Doesn't Form a Contract–Stebbins v. Wal-Mart
Barnes & Noble's Online Contract Formation Process Fails –Nguyen v. Barnes & Noble
Virtual (SuperPoke!) Pet Owners Must Arbitrate Their Claims Against Google and Slide — Abreu v. Slide
Users Can't Sue Sony for Changing Online Terms to Require Arbitration – Fineman v. Sony Network Entertainment
Second Life Forum Selection Clause Upheld–Evans v. Linden
Zynga Wins Arbitration Ruling on "Special Offer" Class Claims Based on Concepcion — Swift v. Zynga
Another Ruling Challenging "Check the Website for Amendments" Contract Provisions–Roling v. E*Trade
Stop Saying "We Can Amend This Agreement Whenever We Want"!–Harris v. Blockbuster
Clickthrough Agreement With Acknowledgement Checkbox Enforced–Scherillo v. Dun & Bradstreet
Ninth Circuit Strikes Down Contract Amendment Without Notice–Douglas v. Talk America
Qwest Gets Mixed Rulings on Contract Arbitration Issue—Grosvenor v. Qwest & Vernon v. Qwest
Vendor Fails to Form Either an Online or Paper Contract With Customers–Kwan v. Clearwire
[image credit: monica3steps/shutterstock: two chess game players; cat & man]