$1 Billion Pro Se Privacy Lawsuit Against Google Fails–Shah v. MyLife
By Eric Goldman
Shah v. MyLife.Com, Inc., 2012 WL 4863696 (D. Or. September 21, 2012) (magistrate's report and recommendations). On October 11, 2012, the judge approved the magistrate's report only on subject matter and personal jurisdiction grounds. The initial complaint.
This year, I have seen a spike in the number of pro se lawsuits against Google and other Internet companies basically claiming that it's illegal for to publish the plaintiff's name or other personal information online. We might characterize these lawsuits as an attempt to synthetically manufacture a "right to forget," or we could just put them into the crazy bucket. I've seen so many of these lawsuits that I haven't had a chance to blog them all; I'm still sitting on at least two interesting rulings from summer (the Getachew and Nieman cases) that I hope to blog eventually.
Shah's complaint is so sparse and ambiguous that it's hard to know exactly what the beef is about. The magistrate judge tries to summarize that Shah sued:
MyLife.com, Inc., and Google, Inc., and several of their officers, as well as "XYZ Corporation(s) and John Does(s)," for a minimum of $1 billion damages because they listed her and her "family members' names, ages and places in which they live" on the internet without permission and "are in a business of selling private information to third parties."
A billion dollars would be nice. Sign me up for that!
In response to this framing of Shah's complaint, the magistrate dismisses the complaint for lacking federal subject-matter jurisdiction. The magistrate says:
Plaintiff alleges only that defendants have violated the "commerce laws of the United States of America and our fundamental right of privacy." Complaint, ¶ 4. This allegation is nothing "more than an unadorned, the-defendant-unlawfully-harmed-me accusation" which is insufficient to state any claim, let alone a federal claim.
In a portion of the magistrate report not adopted by the supervising judge, the magistrate says the complaint also fails under 47 USC 230:
Although she does not allege the source of that private information, it is reasonable to infer that defendants obtained it from third parties. Thus, the two corporate defendants, as well as their agents, cannot be sued for simply republishing information provided by third parties, including any claim under state law for invasion of privacy by an internet posting of personal information obtained from another party.
Even if the ruling isn't surprising or all that enlightening, the lawsuit nevertheless deserves instant classic status based on this gem of an allegation in the complaint:
"Person's privacy is a priceless pristine pearl not for public purchase or procurement."
Wow. Just wow.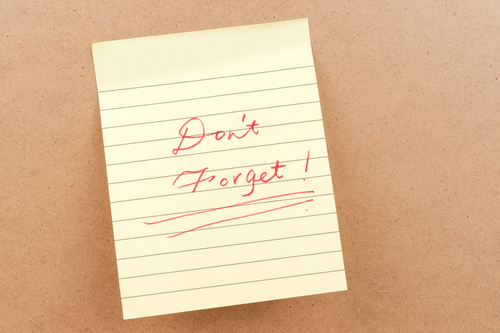 Photo credit: Raywoo / Shutterstock
The case also demonstrates why I remain so adamantly opposed to any new privacy rules, such as a "right to forget," that contain private causes of action. I've already explained that we should not cheer privacy class action suits, but in addition, we should also fear the volume of meritless pro se complaints that will inevitably follow. Already, even when there's no legitimate basis whatsoever (and in some cases a $350 filing fee hurdle), we're seeing a groundswell of "right to forget" pro se complaints. Can you imagine the volume of complaints, and the associated adjudication and defense costs, if the pro se litigants' arguments could assert a legitimate legal doctrine? The lawsuits likely wouldn't be any more meritorious, but the costs of weeding them out would go up substantially. Even if the new cause of action might protect the interests of some legitimate plaintiffs, these costs would make it a bad deal for society overall.