Court Rejects Challenge to Indictment Over Facebook Threats — US v. Michael
[Post by Venkat Balasubramani]
US v. Michael, 2:12 cr 1 WTL CMM (S.D. Ind.; Oct. 9, 2012)
Another case involving threats made via Facebook. Here the defendant was indicted for the following Facebook posts:
These guys will get whats coming to them … My master assures me that the DEA will be exterminated and humiliated before the end is over … WE R COMING FOR YOUR PIG ASS. The only thing the DEA knows how to do is lie and deceive … Its time we answered there crimes with bloodshed and torture.

War is near..anarchy and justice will be sought … I'll kill whoever I deem to be in the way of harmony to the human reace … Policeman all deserve to be tortured to death and videos made n sent to their families … BE WARNED IF U PULL LE OVER!! IM LIKE JASON VOORHEES WITH A BLOODLUST FOR PIG BLOOD.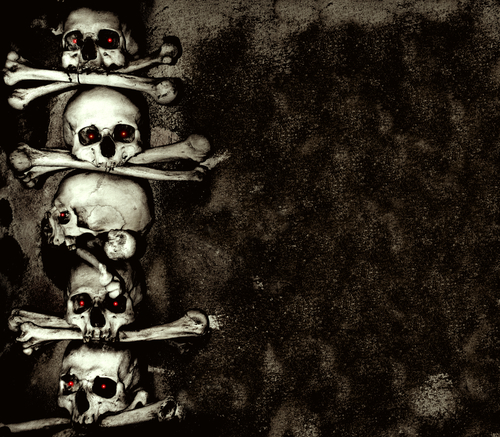 If these weren't enough, defendant created an "event" page for the following event:
'attack on govt protected agencies' on Friday, November 11, 2011, at 11:00am, 'statewide possible nation.'
Michael moved to dismiss the indictment. The court says that true threats are not protected speech and whether a statement constitutes a true threat is a question of fact (that involves evaluation of context, background, etc.). It's only appropriate to dismiss an indictment in this context where there are no set of facts that would render the posts "unprotected," and Michael's posts did not satisfy this test. The court didn't delve into the issue of whether a reasonable person in the viewer's circumstances would view the statements as threats.
Michael made another argument that his threats were not directed at anyone in particular—his threats could not be understood to be aimed at any "person," since they were directed at the "government," and law enforcement generally. The court summarily rejects this argument.
__
There have been a disturbing number of cases that involve criminal liability for these types of statements posted online. The federal threat statutes seem to be getting a good workout due to online speech, particularly on sites such as Facebook and YouTube.
The conventional analysis in these cases asks whether the defendant threatened anyone–the threat can be conveyed to a third person and doesn't have to be directed at the person to whom the statement is made. But here, when the statement is made to a generic group of people and just posted online (rather than sent to a particular person or group), you have to wonder who will realistically view it as a threat. Or whether it was even intended as a threat.
The statements here are similar to those made by the person who was charged for threatening President Obama and whose conviction for threatening a presidential candidate was reversed by the Ninth Circuit ("Urging Obama's Assassination Is Lawful Online Speech, Divided Appeals Court Says"). They seem conditional. The event page is exhortatory and not a threat in the typical sense. Courts may eventually come down on the side of speech (as in Badgasarian), but the fact that people are being prosecuted for posting this stuff is itself worrisome. (See also US v. Cassidy, where the court dismissed a harassment charge that was premised on tweets and blog posts.)
[As a sidenote, the statements here seem similar to those made by Barrett Brown, self-proclaimed Anonymous spokesperson who was raided in the midst of an online video rant. Brown was charged under the same statute. (Here's a copy of his indictment on Scribd.)]
Added: Prof. Eric Johnson comments at Blog Law Blog here: "U.S. v. Michael Upholds Indictment for Facebook Threat to Police."
Related posts:
Court Finds That Threatening Video Posted to YouTube and Facebook Can Constitute a "True Threat" — US v. Jeffries
Federal Prosecution Over "Threats" on Craigslist – US v. Stock
Court Finds Juvenile Delinquent Based on Allegedly Offensive Instant Messages — In re Alex C.
Former Employee's 'Email Barrage' Does Not Support CAN-SPAM or Computer Fraud and Abuse Act Claims — Nyack Hosp. v. Moran
Web-based Email Bombardment Campaign Does Not Amount to a Violation of the Computer Fraud and Abuse Act — Pulte Homes, Inc. v. LiUNA
[image credit: Shutterstock / Natalia Lukiyanova]