Employee's Twitter Rant Means He Doesn't Get Unemployment Benefits–Burns v. UCBR
[Post by Venkat Balasubramani]
Burns v. Unemployment Compensation Board of Review, No. 1268 C.D. 2011 (Commonwealth Ct. Pa. Oct. 16, 2012)
It's almost become cliché to cite to examples of people fired due to their social media posts, but here is yet another example. (It actually involved unemployment benefits but the claimant was terminated due to his Twitter rant.)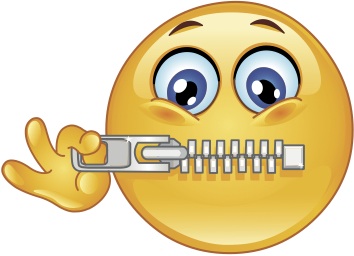 Burns was a comptroller for AO North America. He posted disparaging remarks about his co-workers, work environment, and staff (using colorful descriptors like "toxic," "morons" "dysfunctional," "psychotic" and "schizophrenic"). AO had a code of conduct that required employees to "treat each other with respect" and prohibited harassment of any kind. A human resource partner testified that another employee complained about Burns' posts to Twitter.
The question was whether he was terminated for misconduct (i.e., a violation of the employer's policy). There was no dispute that Burns was aware of the policy. He did not argue that it was unreasonable.* He tried to say that the posts were not about his work environment or co-workers, but this argument failed.
It's tough to distill a more sophisticated bit of teaching from this case, other than the obvious: watch what you say on social media . . . because those that control your pursestrings will certainly be watching.
[* I'm not sure whether this policy would be problematic under the NLRB's most recent ruling, but this reminds me that we've been meaning to take a closer look at the NLRB's guidance. This has unfortunately languished in the queue. Forthcoming!]
Related posts:
If You're a Prisioner Trying to Hide Your Unauthorized Phone, Don't Brag About the Phone on Facebook! — Lloyd v. Shartle
Plaintiff's Claims to Be "Bedridden" and "Vegetative" Rebutted by Facebook Evidence–Cajamarca v. Regal Entertainment
Facebook Jokes About "Naked Twister" Could Undermine Sex Discrimination Claim–Targonski v. Oak Ridge
Protip: Kegstands and Vertigo Are Inconsistent With Each Other–Johnson v. Ingalls
Facebook Boasts/Taunts Undermine the Legal Defense for a Fight at a House Party–In re DLW
Social Media Photos Foil Yet Another Litigant–Clement v. Johnson's Warehouse
YouTube Video Impeaches Witness' Credibility–Ensign Yacht v. Arrigoni
Facebook Entries Negate Car Crash Victims' Physical Injury Claims
Contrary MySpace Evidence Strikes a Litigant Again–HAC, Inc. v. Box
MySpace Postings Foil Another Litigant–Sedie v. U.S.
Disturbingly Humorous MySpace Posts Used as Impeaching Evidence in Spousal Abuse Case–Embry v. State
Latest Example of Social Networking Site Evidence Contradicting In-Court Testimony–People v. Franco
[image credit: Shutterstock / yayayoyo]