Battle Over LinkedIn Account Between Employer and Employee Largely Gutted–Eagle v. Morgan
[Post by Venkat Balasubramani, with comments from Eric]
Eagle v. Morgan, 2012 WL 4739436 (E.D. Pa.; Oct. 4, 2012)
We've repeatedly posted about employer-employee (or ex-employee) disputes involving social media accounts (PhoneDog; Maremont; Kremer; Insynq). Eagle v. Morgan is in the same line, this time involving a LinkedIn account. Here's our prior post on this case, where the court dismissed some claims but allowed others to proceed: Another Set of Parties Duel Over Social Media Contacts — Eagle v. Sawabeh.
As relevant to the resolution of the latest round of motions, here's the court's description of the LinkedIn account at issue:
Eagle used her account to promote Edcomm's banking education services; foster her reputation as a businesswoman; reconnect with family, friends, and colleagues; and build social and professional relationships. [Another employee] assisted Eagle in maintaining her LinkedIn account and had access to Dr. Eagle's password.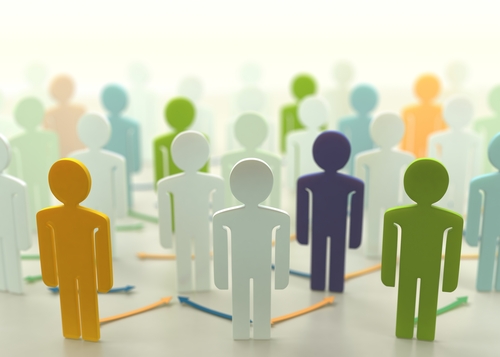 After Edcomm got acquired, the new owner eventually terminated Dr. Eagle. The company immediately took over her LinkedIn account, changing the account's login credentials and substituting in the name and photo of Dr. Eagle's replacement. Unfortunately for Dr. Eagle, the court grants defendants' motion to dismiss her federal claims based on the Computer Fraud and Abuse Act and the Lanham Act.
CFAA: On the CFAA claims Eagle alleged damages due to opportunities she missed out on because she did not have access to her LinkedIn account. The court says this type of loss isn't sufficient to satisfy the jurisdictional threshold under the CFAA. I sympathize with Morgan and her pro se status, but her evidence that she missed out contacts with people who in the past had offered "$100,000+ business opportunit[ies]" seemed flimsy at best. (Who among us hasn't received messages–on social media–that promise a $100,000+ opportunity!)
Lanham Act: Eagle's Lanham Act claim failed because the court found that, when Edcomm terminated Eagle, it switched out Eagle's name and photograph (which was "completely deleted" from the account).
State law claims: Defendants also asked the court to decline jurisdiction over the state law claims and dismiss those, but the court declines (and declines defendants' summary arguments to have them dismissed on the merits). Eagle's glimmer of hope is that she still has a conversion claim which the court says will proceed to trial.
__
Yikes. I'm not sure where to start with this one. As with all social media disputes, I really wonder how much is at stake in terms of real dollars and cents. Interestingly, Eagle was represented by multiple lawyers, but they both exited the picture, so she's now proceeding pro se.
So, on to the million dollar question: is the LinkedIn account a corporate asset or a personal asset? My understanding from the record was that this was a personal LinkedIn account and not a "company account". So I'm struggling to see how it should get treated as a company account. For Dr. Eagle, it's more like a resume. Sure, the company included declarations that said it switched out the picture and name from the account after terminating Eagle, but does this really make any sense? People are going to try to connect with a particular person, and instead they will be directed to the LinkedIn profile of someone else? (I'm surprised the court did not delve into the details of what type of account is at issue, but courts seem to have this habit.)
As with all of these disputes, control over the account itself should be separated from access to contact information or ongoing ability to contact customers, which is what the employer really cares about. I'm not suggesting she should win based on a Lanham Act claim, and don't mean to set off Eric's "initial interest confusion" radar, but it doesn't make sense from the standpoint of expectations to have the company take over someone's personal account.
There were two unusual facts in this case. First, the company said that as a matter of practice, the LinkedIn account was maintained for the company's benefit, and after employees left, the company took control over the accounts of ex-employees. Second, the employer had access to the account and the password. (In this case, it was under the auspices of helping Dr. Eagle "maintain" the account, but still.)
This leads to the second million dollar question: how would this case have fared under California's new social media privacy law? It depends on whether this account is a "personal" account or a "business-related" account? Like most other social media accounts, this one is a mix of the two. I'm also not sure whether that law—which was intended to provide for employee privacy—could inadvertently affect ownership disputes such as this one. (See Eric's post on the statute and its problems.)
Although the court correctly resolves the CFAA and Lanham Act claims, I lean away from letting an employer take control over Eagle's LinkedIn account if it was just her personal account. To the extent there were trade secrets at play or other legitimate competitive restrictions, it makes sense for the court to impose to restrictions and include social media contacts in any such restrictions, but it's a bizarre result that would allow the company/employer to control her personal LinkedIn account.
Employers and employees: we appreciate the blog fodder, but for your sakes, please spell out in writing in advance who owns what accounts. It will save you a lot of hassle and lawyers' fees.
Related posts:
* "Social Media and Trademark Law" Talk Notes
* Court Denies Kravitz's Motion to Dismiss PhoneDog's Amended Claims — PhoneDog v. Kravitz
* An Update on PhoneDog v. Kravitz, the Employee Twitter Account Case
* Another Set of Parties Duel Over Social Media Contacts — Eagle v. Sawabeh
* Employee's Claims Against Employer for Unauthorized Use of Social Media Accounts Move Forward–Maremont v. SF Design Group
* Courts Says Employer's Lawsuit Against Ex-Employee Over Retention and Use of Twitter Account can Proceed–PhoneDog v. Kravitz
* Ex-Employee Converted Social Media/Website Passwords by Keeping Them From Her Employer–Ardis Health v. Nankivell
* Court Declines to Dismiss or Transfer Lawsuit Over @OMGFacts Twitter Account — Deck v. Spartz, Inc.
* Employee's Twitter and Facebook Impersonation Claims Against Employer Move Forward — Maremont v. Fredman Design Group
* "MySpace Profile and Friends List May Be Trade Secrets (?)–Christou v. Beatport"
[Image credit: Shutterstock]
_________
Eric's Comments
1) Social media services offer multiple types of accounts. On Facebook, there are personal profiles and business pages. On LinkedIn, there are completely personal accounts, accounts that might be attached to one person but really are used as corporate accounts by that person (I'm thinking of corporate recruiters with a pro account, for example), and group pages. It may not make a difference to the legal analysis, but it's crucial for courts to distinguish between the different types of accounts.
2) Even social media accounts that start out as "personal" accounts can migrate into corporate accounts by how they are used.
3) If you use your account for both company and personal uses and your employer has your social media login credentials, chances are it's become a corporate account in practice. If Dr. Eagle's account really was Edcomm's legally, kudos to them for getting the login credentials before Dr. Eagle walked out the door.
4) The fact that social media accounts come in different flavors, and they can change their character over time, reinforces how completely stupid it is that California tried to cleave "personal" social media accounts from the universe of social media accounts without expressly addressing these different scenarios. Under the statute, was Edcomm wrong for asking for Dr. Eagle's login credentials initially? I have no clue. Being unable to answer that question in a test case that comes out merely days after a newly minted law (and was ongoing while the legislature was doing its work) reminds us that the legislature did a crappy job.
5) Venkat said it, but we can't reinforce it enough: multi-round legal battles over social media accounts are a war of attrition that neither side can ever win.