UN's "Privacy Rapporteur" Speaking at Santa Clara University April 9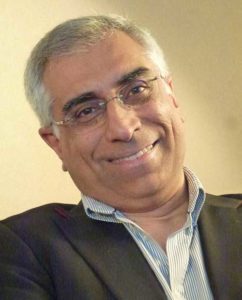 We invite you to attend a talk, entitled "Privacy, Personality, and Progress on Surveillance," by Prof. Joseph Cannataci. The talk will be at Santa Clara University on April 9, 2018, from 7 to 8:30 pm. More details and free RSVP at the event page.
Prof. Cannataci is the United Nations' first-ever Special Rapporteur on the Right to Privacy. I believe this will be his first public remarks in the Silicon Valley in his UN role. We first invited him to speak on campus two years ago, shortly after he was appointed to the role. Yes, this event has been literally two year in the making! So you can understand why I'm excited that it's nearly here.
Hope to see you there!