Technology & Marketing Law Blog
« November 2012 | Main | January 2013 »
December 31, 2012
Anti-Scraping Lawsuits Are Going Crazy in the Real Estate Industry (Catch-Up Post)
By Jake McGowan with comments from Eric
[Eric's preliminary note: it's taken me weeks to review this blog post, so I've been keeping poor Jake in a holding pattern. Still, I hope the wait is worth it.]
The real estate listings industry has become increasingly concerned with competitive "scraping" by multiple listing service websites. After all, MLS owners make money by exploiting an information asymmetry--they charge participating brokers and agents for access to the database listings. If a website legally scrapes and distributes the MLS's data, it destroys the valuable information asymmetry and thus hurts the listing services' revenues.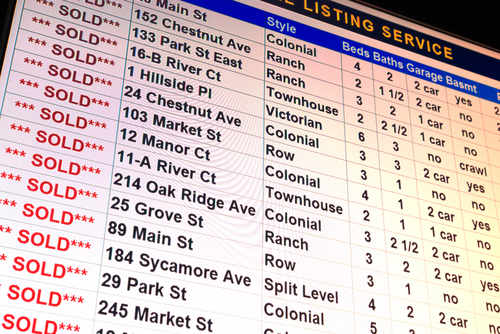 For these reasons, some MLS sites have tried to squash this type of competition by taking the scrapers to court for copyright infringement. But the listings in question often consist largely of photographs and generic descriptions. Does copyright even apply in the first place?
First, courts tend to enforce copyright protection for photographs in this context. Earlier this year in Pacific Stock, Inc. v. MacArthur & Company, Inc., Pacific Stock went after the owners of a website that scraped real estate listing photographs and used them on the site without a license. The court entered default judgment against the website and its operators.
While photographs often satisfy the originality requirement, questions linger as to whether courts should protect seemingly generic listing information.
In recent cases like Allure Jewelers v. Mustafa Ulu, we have seen defendants make similar arguments (i.e., that copyright does not protect the information in question). Allure involved a dispute between competitors over whether descriptors for jewelry are protectable. Unfortunately, the court did not go into depth about the originality argument; it dismissed Allure's claim for failure to obtain registration before filing suit.
But a district court in Minnesota recently considered this question more directly in Regional Multiple Listing Service v. American Home Realty Network, 0:12-cv-00965-JRT-FLN (D. Minn. Sept. 27, 2012).
Background
The controversy centered around three types of content allegedly scraped from Regional MLS's "NorthStarMLS" website: (1) photographs; (2) narrative "public"/"agent" remarks; and (3) "field descriptors."
The narrative public/agent remarks describe the property, but also contain a bit of puffing and tailoring toward a target audience.
Example:
Agent Remarks: Agents this is a must see for your lakehome buyers. Main flr living, gradual slope to lake, sandy lakeshore, finished lower level, ceramic tile & infloor heat, 2 decks & much more. Agent/Seller, questions call listing office. Provide as much notice for show


Public Remarks: Lakefront living at it's [sic] finest! Southern views from either of your 2 decks or patio, Full finished basement w ceramic tile & infloor heat, & many more upgrades. Sandy lakeshore, yard w minimal maintenance, perfect for that getaway you've been looking for.
The "field descriptors," on the other hand, are usually bare factual statements that describe the property in generic terms.
Example:
Exterior Features: Balcony, Deck, Dock, Patio


Interior Features: Kitchen Window, Security System, Tiled Floors, Vaulted Ceiling(s), Walk-in Closet, Washer/Dryer Hookup, Main Floor Full Bath, [illegible], 3⁄4 Basement, All Living Facilities on [illegible].
RMLS alleged that AHRN infringed its copyrights for all of this content by scraping the data (either from NorthStar or its licensees) and reproducing it on NeighborCity.com. Although the court did not enter a full discussion of the copyright interest in the textual elements of a MLS database, it still shed some light on whether those elements were sufficiently original to warrant protection in any event.
"Narrative" Descriptions of Houses Likely Qualify for Copyright Protection
The court held that the narrative "agent remarks" and "public remarks" were likely copyrightable:
As with other types of copyrights, creativity must exist to protect a compilation . . . These remarks are uniquely-phrased descriptions of property, highlighting those parts of a property that might be most attractive to agents and the public[.]
The court also held that RMLS was likely to succeed in showing "irreparable harm" because NeighborCity detracts value from NorthStarMLS. In addition, RMLS contracted with the brokers under the expectation that it would not distribute any of the listing content without permission from the brokers. Thus, if RMLS didn't go after NeighborCity, their reputation and goodwill may have suffered.
As for the scope of the injunction, the court refused to grant protection to the field descriptors:
The descriptors do not seem sufficiently creative to warrant protection, especially one-word descriptors such as "deck" and "patio" . . . There are limited ways of expressing the basic facts included in these field descriptors, suggesting these expressions by RMLS are not copyrightable.
Since then, AHRN filed its answer and asserted counterclaims under federal and Minnesota antitrust law:
The concerted effort to suppress competition from companies like AHRN depends in large part on the ability of RMLS and other MLS's to . . . intimidate potential competitors with threats of copyright enforcement litigation – despite knowing that much of the information over which they claim copyright privilege is not copyrightable, not properly registered in compliance with the Copyright Act, or not owned by them.
Same Writ, Different Plaintiff: Metropolitan Regional Information Systems v. AHRN
Metropolitan Regional Information Systems v. American Home Realty Network, 12-cv-00954-AW (D. Md. Nov. 13, 2012)
AHRN just can't catch a break. The company is also currently a defendant in another copyright case extremely similar to the one discussed above—this time brought by Metropolitan Regional Information Systems (MRIS).
MRIS moved for a preliminary injunction, which the district court ultimately granted. After AHRN filed a motion to clarify the scope of the injunction, the court cited factual disputes about the underlying textual elements and thus specified that the injunction applied only to the photographs in the database.
The Court had originally enjoined AHRN from:
unauthorized copying, reproduction, public display, or public distribution of copyrighted content from the MRIS Database, and from preparing derivative works based upon the copyrighted content from the MRIS Database.
The court concluded that the language in the order was not sufficiently specific under FRCP 65, especially since the court based its order on the copyrighted photographs.
MRIS disagreed to the request to modify the order, pointing out that the Court had previously found that the database is entitled to copyright protection as a compilation. As part of that holding, the Court found that the database (including the textual elements) had exhibited the requisite originality for copyright protection.
But although the textual elements were part of a compilation that had the requisite level of originality, MRIS had not shown that AHRN copied such textual elements. There was still a factual dispute as to whether AHRN copies the database wholesale as part of its operation. For this reason, the court declined to expand the scope of the injunction beyond MRIS's copyrighted photographs.
The revised order now reads as follows:
AHRN and all persons acting under its direction, control or authority are hereby preliminarily enjoined from unauthorized copying, reproduction, public display, or public distribution of MRIS's copyrighted photographs and from preparing derivative works based upon MRIS's copyrighted photographs.
Although the court refused to include the textual elements in the preliminary injunction, it noted that the revised order does not mean that MRIS has no copyright interest in the textual elements.
To the contrary, MRIS has demonstrated a likelihood of success on the merits that the MRIS Database exhibits the requisite originality for copyright protection.
But the court did also mention that copyright interests in factual compilations are "thin."
Like in the RMLS case, AHRN subsequently filed antitrust counterclaims.
__________
Initially, it's worth noting that photographs receive unique treatment in the infringement analysis. The court has no trouble concluding that a competitor potentially infringes when it copies the photos.
These cases both seem to stand for the idea that the textual elements are sufficiently original to qualify for copyright protection—albeit "thin." Drawing the line in the sand at the "field descriptors," the RMLS court recognizes the psychological difference between lists and narratives from the perspective of the reader. Although these "narratives" might be broken sentences with generous amounts of typos, they evoke certain emotions that bare facts cannot and require some original thought. They might even be useful to an agent who is pondering their best sales pitch. For these reasons, they clear the originality bar (though not by much). [Eric's note: re copyrighting language that's the most effective sales language, see Webloyalty.com, Inc. v. Consumer Innovations LLC.]
By setting the bar relatively low for originality, this decision may lead to more copyright-based attacks on these MLS competitors as a way of suppressing competition. This prompts a bigger question: how much value does the "narrative" aspect of these sections add to these sites?
If customers don't care about the "narrative" aspect of the sites, then this decision may not pose as much of a threat to these listing scraper sites--it seems that as long as they don't use the photographs or copy any original narratives, they are less vulnerable to a copyright infringement suit. This prompts yet another question for these plaintiffs—given the "thin" nature of protection, is a lawsuit really worth it? We'll have to wait and see.
_____
Eric's Comments
Scraping always raises interesting policy and theory issues, so from that standpoint I'm disappointed we don't see more scraping lawsuits or rulings. These two NeighborCity rulings are among the cleanest to date addressing the copyright implications of scraping, and they show just how hard it is to run a legally permissible scraping-based business. Here, the real gotchas are photos--always a liability trap--and the kicker is that the MLSs are taking copyright ownership in the photos enough to have standing.
In the Northstar case, the court is fairly clear that the MLS doesn't always take 100% ownership and NeighborCity is free to approach the co-owner for the license. Recognizing the logistical difficulties of doing so, so long as the MLS can engage in legal shenanigans like taking a meaningless ownership stake in photos, the MLS can use that ownership stake as an impressively effective anti-competition tool. I was disappointed in the Northstar case how tone-deaf the judge was to the competitive issues at stake. It seemed like once the MLS established its status as a copyright owner, all competition-related issues got turned off. That's troubling from a policy standpoint.
Stitch together the following four copyright ownership data points and you'll see a disturbing trend:
1) As discussed in this post, MLSs, as database aggregators, taking copyright ownership interests in broker-supplied photos/"product shots" to suppress competition from other aggregators
2) Righthaven taking ownership interests in newspaper articles so it could sue mom-and-pop republishers
3) Scott v. WorldStarHipHop and related cases (such as Katz v. Chevaldina) where the subjects of photos/video who are unhappy with their depiction buy the copyrights to the photo/video and then send copyright takedown notices in a synthetic right-to-forget campaign.
4) Medical Justice encouraging doctors and other healthcare providers to take copyrights in written patient reviews of them to have the power to veto those reviews.
To me, the trend is clear. People are monkeying with copyright ownership to achieve purposes that copyright law was never designed to accomplish. I haven't yet figured out a fix for this, but if we aren't careful, this copyright ownership hack will moot many other important social and policy balances we've tried to strike elsewhere in the law.
Two other interesting things from these rulings:
1) NeighborCity appears to have avoided scraping the MLS sites directly, thereby presumably avoiding the risk of trespass to chattels/CFAA and contract breach claims. Still, as these cases indicate, scraping a third party licensee's site doesn't bypass the copyright problem.
2) The Maryland case upheld the validity of an electronic copyright (204(a)) ownership assignment per E-SIGN, favorably citing Hermosilla case. (The court says that, using an online clickthrough agreement "satisfied the signature requirement of E-SIGN and Section 204(a)"). I think this is the right result, but it shows just how easy to accomplish the copyright ownership hack.
[Photo Credit: Olivier Le Queinec / Shutterstock.com]
Posted by JakeMcGowan at 11:40 AM | Content Regulation , Copyright , Licensing/Contracts , Trespass to Chattels | TrackBack
Google's Privacy Policy Integration Initially Defeats Legal Challenge -- In re Google Privacy Policy Litigation
[Post by Venkat Balasubramani with comments from Eric]
In re Google, Inc. Privacy Policy Litigation, C 12-01382 PSG (N.D. Cal.; Dec. 28, 2012)
In a decision that should be closely watched by the Instagram plaintiffs who are complaining about Instagram's terms of use changes, Magistrate Judge Grewal initially rebuffed plaintiffs' efforts to challenge Google's privacy policy changes.

Plaintiffs are unhappy about Google combining its 70 odd privacy policies into a single policy, which Google explains has the following effects:
The main change is for consumers with Google Accounts . . . Our new Privacy Policy makes clear that, if you're signed in, we may combine information that you've provided from one service with information from other services. In short, we'll treat you as a single user across all our products, which will mean simpler, more intuitive Google experience.
The complaint alleges "violations of the Wiretap Act, 18 U.S.C. 2511 et seq., California's Right of Publicity Statute, Cal. Civ. Code 3344, California's Unfair Competition Law, Cal. Bus. & Prof. Code 17200 et seq., California's Consumer Legal Remedies Act, Cal. Civ. Code 1750 et seq., common law breach of contract, common law intrusion upon seclusion, common law commercial misappropriation, and violation of consumer protection laws of the various states."
The court does not get to the merits, and instead rebuffs plaintiffs on the basis that they do not satisfy the requisite (Article III) standards for standing.
The first argument for standing was that the privacy policy changes would force plaintiffs to replace their Android-powered devices. However, no plaintiff actually alleged that he or she actually was "forced" to replace their phone on the basis of the privacy policy changes.
Second, the court also takes issue that the combining of personal information by Google causes any (compensable) harm at all. Citing to Specific Media, a cookie case, the court says that vague ideas of "opportunity costs," "value-for-value exchanges," "consumer choice," and "diminished performance," are not enough for standing.
Finally, the court grapples with the issue of whether an alleged statutory violation is enough for standing. Although the court's resolution of this issue is not entirely clear, the court expresses doubt regarding plaintiffs' ability to get past a Rule 12b6 motion on at least two causes of action: the Wiretap Act and California's right of publicity statute. The Wiretap Act claim probably fails because the definition of "device" excludes any equipment used by Google in the ordinary course of its business (and the statute contains a carve-out for interceptions by providers). The publicity rights claim fails because the plaintiffs simply do not allege any use of their "name, voice, signature, photograph, or likeness . . . ."
__
As I mentioned initially, Instagram plaintiffs take note! I think they will have an even harder time than the plaintiffs in this case, but they are sure to face an initial standing hurdle (regardless of how they fare on the merits).
Here is a big question that's left unaddressed, at least in the order: are Google's changes prospective only or do they apply to previously collected data. I'm guessing the answer has to be the latter, because it seems foolish to challenge a prospective-only change. A follow-up question would be whether Google gives people the ability to wipe their old data. I don't have a ton of confidence for the FTC to resolve these issues (although the confidence level is slightly higher than in the class action system), but this all makes you wonder whether these changes have to go through the FTC hoop. My understanding was that any material changes of privacy policies have to be submitted to the FTC (or something like this)?
It's interesting to see courts continue to grapple with the question of whether a statutory violation is enough to create standing.
Also interesting to see the continuing viability of the Specific Media opinion, which did a nice job of breaking down plaintiff's abstract contentions around the loss of value to personal information arguments. I wonder if other arguments will take their place (e.g., price discrimination based on tracking) but in any event, we've seen enough cases reject this argument to know its viability is seriously in doubt.
______
Eric's Comments
What a fitting way to end 2012, much like it began: with yet another bogus privacy lawsuit against an Internet company being tossed from court early. I don't know whether I'm heartened by the way the judicial system has handled the onslaught of privacy lawsuits in 2012, or saddened by the fact that privacy plaintiffs lawyers don't seem to be getting the message. Maybe that horse has left the barn; perhaps for the rest of our careers, we're destined to see a never-ending flow of bottom-feeding lawsuits every time an Internet company sneezes. Oh joy.
Even though Judge Grewal properly flushes this P.O.S. down the toilet, it's not all hugs and kisses to Google, especially when he says:
The court observes that Plaintiffs have raised serious questions regarding Google's respect for consumers' privacy.
He's right, and we should have an intelligent and cogent discussion about that. I sometimes wonder about Google's practices myself. Still, no matter how angry you are with Google's privacy practices, you should be even angrier about junk privacy lawsuits that aren't intended to, and won't, advance our interests as consumers.
Related posts:
Data Breach Claim Survives Based on Allegation of Misuse of Personal Information -- Burrows v. Purchasing Power
Sony Network Data Breach Class Action Suffers Setback -- In re Sony Gaming Network
Starbucks Data Breach Plaintiffs Rebuffed by Ninth Circuit -- Krottner v. Starbucks
9th Circuit Affirms Rejection of Data Breach Claims Against Gap -- Ruiz v. Gap
LinkedIn Beats Referrer URL Privacy Class Action on Article III Standing Grounds--Low v. LinkedIn
Third Circuit Says Data Breach Plaintiffs Lack Standing Absent Misuse of Data -- Reilly v. Ceridian
First Circuit Rejects Data Insecurity Claims on the Basis of Article III Standing--Katz v Pershing
New Essay: The Irony of Privacy Class Action Lawsuits
Another Data Loss Case Tossed on Article III Grounds--Whitaker v. Health Net
Reidentification Theory Doesn't Save Privacy Lawsuit--Steinberg v. CVS Caremark
Men's Journal Beats Lawsuit Alleging Violation of California's "Shine the Light" Privacy Statute -- Boorstein v. Men's Journal
The Cookie Crumbles for Amazon Privacy Plaintiffs – Del Vecchio v. Amazon
A Look at the Commercial Privacy Bill of Rights Act of 2011
Flash Cookies Lawsuit Tossed for Lack of Harm--La Court v. Specific Media
Judge Recognizes Loss of Value to PII as Basis of Standing for Data Breach Plaintiff -- Claridge v. RockYou
Another Lawsuit over Flash Cookies Fails -- Bose v. Interclick
Facebook and Zynga Privacy Litigation Dismissed With Prejudice [Catch up Post]
Posted by Venkat at 09:51 AM | E-Commerce , Marketing , Privacy/Security , Publicity/Privacy Rights
December 28, 2012
Sale of "Damn You Auto Correct!" Website Leads to Fights Over Its Google Analytics Numbers -- Studio 159 v. PopHang, LLC, et al.
[Post by Venkat Balasubramani with comments by Eric]
Studio 159 v. PopHang, LLC & NextPoint, Inc., 2012 WL 6675790 (C.D. Cal.; Dec. 21, 2012) (Copy of Purchase and Sale Agreement)
Studio 159 sold to PopHang and Nextpoint (Break Media) 22 websites, including the popular "Damn You Autocorrect" (DYAC) Website for $2.5 million. $1.5 million was to be paid up front and the remaining $1 million was deferred, payable in six monthly payments after the closing date. Defendants could set off, against the deferred payments, any amounts Plaintiff owed Defendants under the indemnity clause.
Following the sale, traffic predictably declined, and Defendants withheld the $1 million deferred payment.

Defendants initially said that Plaintiff breached its representations regarding paid traffic purchase agreements and the state of the traffic to DYAC. Plaintiff sued for breach of contract and asserted that Defendants' offset was improper (an improper offset allowed Plaintiff to tack on 10% of any improperly withheld amount along with fees and costs – in total, Plaintiff sought $1,070,170.23). In resolving Plaintiff's motion for a writ of attachment, the court largely expresses skepticism over Defendants' arguments.
Claim Of Traffic Manipulation: Plaintiff represented in the Agreement that it accurately disclosed the number of page views for the preceding 6 months (as reported by Google Analytics). Plaintiff further represented that:
[it] properly installed [Google Analytics] on the Sites in accordance with industry standard installation instructions and . . . properly maintained the installation of [Google Analytics] on the Sites. Seller is not aware that [Google Analytics] materially overstates the traffic for the Sites for such 6-month period.
Defendants conceded that the Google Analytics numbers were as represented, but contended that Plaintiff artificially boosted the site traffic.
There were two problems with Defendants' argument. First, the agreement listed all of the "traffic agreements," and there were no agreements or arrangements that were not listed. Second, Plaintiffs offered a perfectly reasonable explanation for the decline in traffic—a change in management! Finally, there were changes in the site layout following the close. Plaintiff raised the issue in emails with Defendants and "offered to help," but the offer was not accepted. Defendants also acknowledged in response to the emails that "it did take [them] a while to find what resonated with [them] and the audience for DYAC" and that "the editor [they] put in charge of most of the tumblrs had gone far off the rails, posting images that were neither fun nor funny." [emphasis added]
Issues Relating to Google Accounts: Defendants also raised issues relating to certain Google accounts, including the Google Analytics account and the webmaster tools account. With respect to the Google Analytics account, Plaintiff's representative stated under oath that she provided Defendants' representatives access to the account and this access allowed Defendants to download historical data. The court says that Plaintiff's "alleged refusal to provide access to her [Google Analytics] account is a red herring that goes nowhere and proves nothing." Defendants also alleged they requested server log data and were told that the logs were allegedly deleted. This claim similarly gets no traction. The court says that the Agreement is silent on server logs, so Plaintiff didn't owe them to Defendants. Additionally, the former CEO of DYAC says that the server logs were overwritten as part of an ordinary business process after the closing. The court also makes the same observation regarding the Google Webmaster account, which was deleted post-closing.
Overstatement of Submissions: Defendants also alleged that Plaintiff misrepresented the number of weekly user submissions. This argument also gets no traction. Interestingly, the Agreement contained a representation that the DYAC site received an average of 150 submissions per day (following closing, this declined to 100 per day). Plaintiff submitted to Defendants before the Closing Date the exact submissions as sent in by readers (including all headers and personally identifiable information) to allow Defendants to verify their authenticity. This effectively rebutted Defendants' claim that there were some improprieties regarding the number of average submissions.
Breach of Obligation to Cooperate: The Agreement contained a provision saying that Plaintiff would "reasonably cooperate" in maintaining the site. She did everything she was asked. She also provided unsolicited advice.
__
Most likely Break Media is now second guessing its business decision to purchase the site(s) at the price it paid, or is unhappy with its failure to achieve editorial/audience traction as quickly as it thought it would.
Lessons abound in this dispute. For starters, the purchase and sale agreement is worth taking a look at: Purchase and Sale Agreement re DYAC Website (see p. 36 of the .pdf for a breakdown of the traffic figures).
It's not unique to this dispute, but after management changes, revenues (or traffic) often decline. When this happens, any withheld amount is sure to be subject to a claimed offset and become the subject of a dispute. Earnouts based on revenues are a guaranteed recipe for litigation, but withheld payments are equally so. Seller allowed amounts to be withheld but smartly included additional payments based on any amounts that were wrongfully withheld (interest and, more importantly, fees). Also, it was interesting that the agreement permitted buyers to withhold amounts based on a breach of representations, and not just based on indemnification that was triggered by third party claims.
Third party metrics are contractually convenient for a seller. Saying that you've installed Google Analytics and "as far as you know," there are no inaccuracies with the Google Analytics reports (and providing access to the account to the seller prior to the sale) is a great way to insulate yourself against claims of traffic inflation. On the buyer's side, if the traffic does not turn out as planned and you've been disclosed the metrics as part of the sale, you are likely to be out of luck. One option may be to adjust the withheld amount to account for any precipitous decline in traffic.
The seller is always interested in keeping the post-closing obligations soft. The language here worked well for this purpose. On the buyer's side, if you're interested in help from the seller, you should make your expectations clear in the agreement. A vague obligation that seller will cooperate is unlikely to hold up in court, particularly where the seller comes across as reasonable (as it did in this case).
Finally, any peripheral accounts should be dealt with clearly. This includes things like social media (Facebook/Twitter) accounts and accounts dealing with metrics (Google Analytics).
A total guesstimate, but I'm guessing Defendants have expended in the neighborhood of $50K in attorney's fees. A few more (likely necessary) rounds of motion practice and Defendants will have expended an amount equal to a reduction in a purchase price that they would legitimately be entitled to, assuming any misrepresentations are true. When you add to this the fact that someone may be on the hook for the other side's attorneys' fees, this dispute is a great candidate for settlement.
____
Eric's Comments
So much to learn from this case!
1) As Venkat mentions, earnouts are a prime source of post-transaction disputes. If the earnout money doesn't leave the buyer's bank account at the time of closing, it's not coming out without a court battle. It would have been much better for the seller to use a third party escrow service who took possession of the $1M on day 1. Even though the escrow service would have held onto the money when the buyer squawked about the traffic, the buyer would have had to make the affirmative representations about seller malfeasance to the escrow company rather than just not paying. By leaving the money in the buyer's account, it was too easy for the buyer to just not pay.
2) I wonder exactly what the buyer thought it was buying. The asset purchase agreement spells out a list of assets, but those are largely worthless except as pure legacy traffic plays (i.e., they will keep getting some traffic from existing links and search engine indexing). Otherwise, humor-style sites have finicky traffic that depends on a particular editor's voice and constant feeding-the-beast. As a result, this is not a situation where you can just plug-and-play a new editor and expect the same results.
3) It's smart to contractually specify a third party traffic measurement service like Google Analytics rather than debate whose numbers should count. Even if the Google Analytics count is wrong (and that assumes there is a platonic "correct" count), it should be predictably wrong.
4) The buyer seems to insinuate that the sellers were goosing the traffic, either by creating fake impressions or buying undisclosed paid traffic. Those are good concerns for a buyer to investigate, and it makes sense to address those issues in the purchase contract. But there's no substitute for really diligencing the traffic sources before acquisition. So where the buyer complains that the server logs are gone, the buyer maybe wanted to get possession of those and review them before closing.
5) I must confess that the $2.5M purchase price for DYAC seemed a little low. There aren't many properties that had its visibility and market awareness. I hadn't previously known it had sold, though, but now I understand why my wife doesn't send me DYAC posts as often. That, and as the seller hints at in explaining the traffic drop, maybe people are getting to be better typists, or Apple is fixing its bizarre word substitution algorithms? One thing I didn't see in the opinion was any reference to the frequent rumors that some of the DYAC submissions are fake.
Related posts:
Courts Says Employer's Lawsuit Against Ex-Employee Over Retention and Use of Twitter Account can Proceed--PhoneDog v. Kravitz
Ex-Employee Converted Social Media/Website Passwords by Keeping Them From Her Employer--Ardis Health v. Nankivell
Court Declines to Dismiss or Transfer Lawsuit Over @OMGFacts Twitter Account -- Deck v. Spartz, Inc.
Fight Over Access to Log-in Credentials for Blog Does not Trigger Copyright Preemption – Insynq v. Mann
LLC Members in Online Store Venture Bound by Partnership Fiduciary Duties -- Health and Body Store v. Justbrand Limited
Tea Partiers Wage War Against Each Other Over a Google Groups Account--Kremer v. Tea Party Patriots
Cautionary Tale of Website Co-Ownership--Mikhlyn v. Bove.
Web Vendor Dispute Gets Ugly--Ground Zero Museum v. Wilson
Holding on to a Domain Name to Gain Leverage in a Business Dispute Can Constitute Cybersquatting -- DSPT Int'l v. Nahum
Another Cautionary Tale of Joint Website Ownership--TEG v. Phelps [UPDATED]
Web Developer Didn't "Convert" Website--Conwell v. Gray Loon
Posted by Venkat at 09:21 AM | Licensing/Contracts , Marketing
December 27, 2012
Court Dismisses Class Action Against Apple Over Its App Developers' Information Collection Practices – Pirozzi v. Apple
[Post by Venkat Balasubramani with comments from Eric]
Pirozzi v. Apple, 2012 WL 6652453 (N.D. Cal.; Dec. 20, 2012)
This is one of several putative class actions over the information collection practices of apps. I previously covered how the lawsuit against Path survived: "Class Action Against Path Over Cellphone Address Book Access Keeps Going". Judge Koh also whittled down the lawsuit against Apple over its iPhone app privacy practices: "Judge Koh Whittles Down iPhone App Privacy Lawsuit."

This lawsuit seems to overlap with both and is dismissed, albeit with leave to amend.
Plaintiff brought claims under California's unfair competition law, for false advertising, for violations of the Consumer Legal Remedies Act, for negligence and unjust enrichment. Although it's unclear what apps she is complaining about, the following apps are mentioned in the complaint: Path, Angry Birds, Cut-the-Rope, Twitter, Facebook, LinkedIn, Gowalla,Foodspotting, Instagram, Foursquare, Beluga, Yelp!, Hipster and Kik Messenger.
Standing: The court dismisses on the basis of standing, but there were two interesting aspects to the standing discussion.
First, plaintiff cited to a bunch of somewhat persuasive marketing copy about how Apple had adequate restrictions in place regarding the collection of information by app developers. However, it was unclear as to how exactly plaintiff was induced to make a purchase in reliance of these alleged promises. The court finds that the pleadings are unduly vague about what plaintiff was induced to purchase (or download) and what statements induced the purchases or downloads.
Second, the court also notes that the pleading suffers from deficiencies regarding harm. If information was improperly collected by app developers, so what? Citing to Hernandez v. Path and Krottner v. Starbucks, the court says that future risk of identity theft is insufficient to allege harm. This leaves economic harm, and here plaintiff's allegations were again unduly vague. In a short sentence, the court notes that the "personal information as inherently valuable" argument will be unlikely to carry the day. Still, the court grants leave to amend.
Sidenote: WSJ recently published a story about merchants offering varying prices to individuals based on targeting. I wonder if this will surface in a future standing argument. I'm guessing it will.
Section 230: I am sure Prof. Goldman will have more to say about the Section 230 issue, but here's my take. To the extent plaintiff tries to hold Apple liable for any harm effected via apps, this will run squarely into Section 230. Apple's only role in making the apps available is a publisher or distributor. (See for example, Green v. AOL, where claims based on transmission of a virus via chatroom was held to be immunized by Section 230.) There is, of course, the promissory estoppel (contractual) carveout to Section 230 as recognized in Barnes v. Yahoo!. The claims allowed by the 9th Circuit in Barnes were fairly narrow, and it's unclear as to whether any alleged contractual representations by Apple should open the door to things like CLRA claims. At least some of plaintiff's claims should have been dismissed under Section 230 (the negligence and negligent misrepresentation claims). As to the statutory claims centered around misrepresentation, I suspect they are a bit trickier. Although the misrepresentation claims may have problems on the merits on their own, the applicability of Section 230 to those claims is a bit tougher in my estimation.
Issues on the Merits: The court also points out a few other issues with the pleadings:
1. Any claims alleging misrepresentation (unfair competition; false advertising; consumer legal remedies act) sound in fraud and therefore have to be pled with particularity. Plaintiff fails to do so.
2. Her CLRA claims are unclear as to whether they are directed at the services (the apps or the app store) or the goods (the devices). The court dismisses but with leave to amend. Applicability of the CLRA to the app store is less than clear, and the plaintiff has obvious problems alleging CLRA claims with respect to the devices (which on their own, functioned as promised).
3. The negligence claims fails. As articulated in Judge Koh's ruling: there is no duty to protect someone's information vis a vis third parties, absent a special relationship. (Again, this would have been a good candidate to nuke on Section 230 grounds.)
4. The court also says that the unjust enrichment claim fails because plaintiff does not identify how exactly Apple has been enriched by the information collection practices of the app developers.
__
In theory, plaintiff should have a hard time holding Apple liable for the information collection practices of its developers. The fact that the apps in question are free should make it particularly difficult. Because the apps are free, it's difficult to demonstrate economic harm based on download of the apps, and plaintiff is left to argue informational harm, which hasn't gained much traction in courts (absent misuse of the data that results in economic harm). With respect to misrepresentations that induced plaintiff to purchase any devices, plaintiff's qualm isn't really with the devices--it's with the app store. I don't know that the law permits you to argue you are entitled to a refund of the price of your device just because a rogue app or two happened to be out there.
On the other hand, there's some troubling marketing copy that ended up out there. It may have been wise for Apple to issue disclaimers regarding its inability to control the conduct of app developers who use its platform. As to whether it could stretch the case out, it's tough to tell, but the absence of that language would certainly have made the lawsuit an easier battle for Apple.
Related posts:
Class Action Against Path Over Cellphone Address Book Access Keeps Going
Judge Koh Whittles Down iPhone App Privacy Lawsuit
Data Breach Claim Survives Based on Allegation of Misuse of Personal Information -- Burrows v. Purchasing Power
Sony Network Data Breach Class Action Suffers Setback -- In re Sony Gaming Network
Starbucks Data Breach Plaintiffs Rebuffed by Ninth Circuit -- Krottner v. Starbucks
9th Circuit Affirms Rejection of Data Breach Claims Against Gap -- Ruiz v. Gap
LinkedIn Beats Referrer URL Privacy Class Action on Article III Standing Grounds--Low v. LinkedIn
Third Circuit Says Data Breach Plaintiffs Lack Standing Absent Misuse of Data -- Reilly v. Ceridian
First Circuit Rejects Data Insecurity Claims on the Basis of Article III Standing--Katz v Pershing
New Essay: The Irony of Privacy Class Action Lawsuits
Another Data Loss Case Tossed on Article III Grounds--Whitaker v. Health Net
Reidentification Theory Doesn't Save Privacy Lawsuit--Steinberg v. CVS Caremark
Men's Journal Beats Lawsuit Alleging Violation of California's "Shine the Light" Privacy Statute -- Boorstein v. Men's Journal
The Cookie Crumbles for Amazon Privacy Plaintiffs – Del Vecchio v. Amazon
A Look at the Commercial Privacy Bill of Rights Act of 2011
Flash Cookies Lawsuit Tossed for Lack of Harm--La Court v. Specific Media
Judge Recognizes Loss of Value to PII as Basis of Standing for Data Breach Plaintiff -- Claridge v. RockYou
Another Lawsuit over Flash Cookies Fails -- Bose v. Interclick
Facebook and Zynga Privacy Litigation Dismissed With Prejudice [Catch up Post]
____
Eric's Comments
The plaintiffs allege that Apple offers a certification program for apps in its app store, so I understand in concept how Apple might be responsible for failed certifications. Still, I get nervous every time I see plaintiffs use a defendant's marketing representations or site disclosures as a way of getting around what should fundamentally be a 47 USC 230 immunity. The doctrinal interplays between first-party marketing representations and liability for third-party conduct under 47 USC 230 remains a legally chaotic one, and I hope the judge understands the problems with Section 230 workarounds and is appropriately sensitive to that issue.
The opinion only references 47 USC 230(c)(1), even though this seems more like a 230(c)(2) case. The plaintiffs are suing Apple for doing a poor job of filtering apps out of its app store, and that's exactly what 230(c)(2) covers.
Posted by Venkat at 11:56 AM | Content Regulation , Derivative Liability , E-Commerce , Privacy/Security
The FTC's New Kid Privacy Rules (COPPA) Are a Big Mess (Forbes Cross-Post)
By Eric Goldman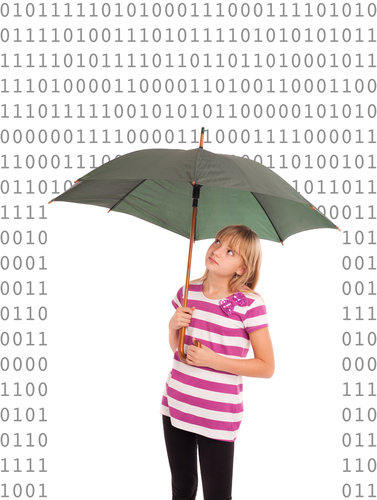 Earlier this month, the U.S. Federal Trade Commission (the FTC) promulgated new rules (effectively July 1, 2013) interpreting the Children's Online Privacy Protection Act (COPPA), and the new rules are a real mess.  They are riddled with innumerable ambiguities and questionable policy choices, and I could spend a decade or two trying to figure out how the new rules apply to different factual situations.
Rather than do that, this post considers only one aspect of the new rules, but it's crucial: is your website or app governed by the new rules?  If the rules don't apply to you, who cares how byzantine and stupid they are?
Fortunately, most websites and apps won't be newly affected directly by the rule change.  If you don't have a kid-oriented website or app, you can probably avoid the new rule easily (if you're potentially covered at all).  However, the news is less happy for vendors to kid-oriented websites or apps, including ad networks and app plug-ins, and for kid-oriented websites that haven't already complied with COPPA.
Background
Congress enacted COPPA in 1998 as part of its never-ending efforts to "protect kids online."  The statute provides extra online privacy protections for kids 12 and under unless parents consent.  The law, however, has some obvious structural deficiencies, such as:
* the law doesn't apply to teens, even though minors can't enter into binding contracts--including privacy policies.  So the statute leaves an odd gap for 13-17 year old users who aren't covered by COPPA but presumably can't agree to privacy policies themselves.
* most websites don't authenticate users' ages and can't do so easily or cost-effectively, so many websites have no idea when they are dealing with kids.
* websites don't have a reliable way to obtain parents' consent online, forcing COPPA-compliant websites to adopt costly off-line verification methods.
Combine these problems with the fact that kids under 13 usually don't have a lot of direct purchasing power, and the choice was clear for most websites: maximize profits by avoiding being covered by COPPA.
How to Avoid COPPA: the Existing Rules
Under the FTC's existing COPPA rules, it was fairly easy to figure out how to navigate around COPPA.  The rules applied to:
any operator of a website or online service directed to children, or any operator that has actual knowledge that it is collecting or maintaining personal information from a child
Thus, websites could avoid the rules in two ways.  First, if they targeted kids, they could avoid collecting personal information.  Second, if they didn't target kids, they could avoid collecting users' age information, or they could bounce any self-identified kids.  While these policies aren't ideal, they provide substantial predictability for the Internet community.
How to Avoid COPPA: the New Rules
The FTC wanted to crack down on these COPPA workarounds, but in typical FTC fashion, it did so in a ham-fisted and marble-mouthed way.  The basic rule of who is governed hasn't changed, but the details have:
Directed to Kids.  If you ask for age information and users self-report being under 13, then you are governed by COPPA because you actually know you're dealing with kids.  That's not new.  You can bounce those users to avoid "knowing" you're dealing with kids 12 and under.
However, whether or not you collect age information from users, you still might be deemed to be a website/online service directed to kids.  The new rules define this term in three parts:
*  Subpart (a) applies when site/app content appeals to kids 12-and-under.  This definition isn't new (although the factors are expanded), and we haven't seen any problematic FTC interpretations of this language to date.
* Subpart (b) applies when a service "has actual knowledge that it is collecting personal information directly from users of another website or online service directed to children" (emphasis added).  This is intended to cover vendors/service providers to websites dealing with kids, such as ad networks or app plug-ins, but I find this language inscrutable.
* Subpart (c) applies to services that are "directed" to kids but don't target them as their primary audience.  This is a nonsense definition, because the rules define "directed" to kids as "targeted to" kids.  So how can a service simultaneously target kids but not target them as the primary audience?  This defines a null set, so the FTC made a drafting error.  (I asked the FTC about this in their Twitter chat and, characteristically, got a non-response).  Subpart (c) provides a safe harbor for these sites/apps if they (1) don't collect personal information before age verification (an impossibility under the new rules) and (2) ask users' ages and bounce users who self-report as under 13.
In its guidance accompanying the rules, the FTC implies that subpart (c) means "those sites that, based on overall content, are likely to draw a disproportionate number of child users."  Elsewhere, the FTC clarifies that subpart (c) is supposed to be good news, not bad; it says subpart (c) "create[s] a new compliance option for a subset of websites and online services already considered directed to children under the Rule's totality of the circumstances standard."  Given their sloppy drafting, that's not actually what they said, but I'll take their word on it.
Thus, one way of reading subpart (c) is that it applies when a site/apps has lots of kid users even though that wasn't the operator's goal.  On balance, COPPA would be better without this extra provision, but if my reading is right, I don't anticipate any shocking enforcement actions using this provision.
Accordingly, most websites and services that aren't governed by COPPA today should remain outside COPPA.  Still, the FTC's poor drafting on this crucial point is inexcusable, and I hope they fix it ASAP.
Collect and Personal Information.  The rules have expanded definitions of what it means to "collect" information from users and what constitutes "personal information."  Personal information expressly includes IP addresses, which every website acquires by definition, and "collect" includes "passive tracking."  It's not clear if merely capturing IP addresses in a server log qualifies as "passive tracking."  Any efforts to personalize the experience based on IP address probably qualifies as passive tracking.  The FTC has made it clear that behavioral advertising on kid-oriented sites/apps definitely qualifies.
As a practical matter, once a website/service is deemed a website/service "directed" to kids, COPPA applies in all its glory (and ugliness) because the website/service collects IP addresses or related identifiers.  This especially impacts sites that currently target under-13s but don't ask users for personal information.  The new rules have such an expansive definition of personal information that all of these sites are now under COPPA's umbrella.  In mitigation, the rules provide a partial exception if the data collection only is done for "internal operations."  Presumably this would cover storing IP addresses in server logs; it also covers some other administrative and non-ad-targeting personalization activities.  In those cases, no notice or parental consent is required in advance, but even so the other obligations still apply--even if the website considers itself purely content publisher and never tries to interact with its users.
Effects on Other Third Parties.  The new rules also more deeply reach into the relationships between kid-oriented websites and vendors/service providers to those websites, such as ad networks.  So if you are running a business supporting websites, you might be side-swiped by COPPA because your clients are now newly deemed to be kid-directed.  This is a major problem both logistically and legally.  Among other things, I think the FTC has potential problems under 47 U.S.C. 230 for trying to hold online service providers accountable for other businesses' activities, but the FTC lives in a parallel universe where they (incorrectly) believe 47 U.S.C. 230 doesn't exist.
Conclusion.  If under-13 kids aren't your target audience and you don't collect users' age information, the revised COPPA rules probably won't affect you.  If you do collect age information, rethink whether you want to do so; and if you do, definitely make sure to bounce under-13 users.
Reminder: This post isn't legal advice.  Please consult your attorney before making any decisions.
_____
December 27, 2012 Update
1) My headline declares the new regulations a "big mess," but my blog post doesn't fully support that characterization. Instead, the post explains the mess in only one small--though crucial--corner. I fully stand by the characterization that the COPPA regulations are a big mess, but my decision not to defend the broader claim was pragmatic. It took me over 6 hours to write this post initially, and I didn't have the time (or, frankly, the enthusiasm) to do similarly time-consuming deconstructions of the many other ambiguities. I trust others will be rolling out those deconstructions over the coming months.
2) Based on responses to my initial Forbes post, I'm clearer that subpart (c) does not change the interpretation of subpart (a). Instead, subpart (c) provides an option to websites/apps that that supart (a) has determined are kid-directed. I don't think subpart (c) is a very useful option because the website/app probably has to show an age verification screen immediately upon the user's arrival. (Otherwise, it's collecting IP addresses--overinclusively deemed personal information under the new regulations--from kids without parental permission). Even so, I guess more options are better than fewer. Still, I hope the FTC clarifies its language.
If your website/app isn't collecting age information (and I recommend you don't collect it if you don't need it), subpart (a) remains the crucial provision to review to determine if COPPA applies to you. The new regulations add some language to subpart (a), but I don't anticipate the FTC will use the new language in subpart (a) to chase borderline cases.
3) I've been fascinated by the press coverage typically hailing the new regulation as a "win" for kids' privacy. Perhaps that's true if all you care about is kids' privacy, but viewed more holistically, I don't see the new regulation as a clear win for kids. The new regulations provide even more reasons for websites/apps not to cater to the under-13 crowd--meaning the Internet will be less rich and resourceful to that segment of society. We saw the same dynamic when COPPA was newly enacted; the Internet literally shrunk for kids under 13 immediately after those rules went into effect in 2000 (at Epinions, we found all the self-reported under-13s and terminated their accounts). Some might lament what under-13 kids lost from that constriction, but not the FTC. They didn't have any problem with the Internet shrinkage in 2000, and I'm sure they won't have any problem with it now either.
[Photo Credit: Internet Protection Concept // ShutterStock]
Posted by Eric at 08:41 AM | Internet History , Privacy/Security | TrackBack
December 26, 2012
Facebook Isn't--and Shouldn't Be--A Democracy (Forbes Cross-Post)
By Eric Goldman
In 2009, Facebook ($FB)  nominally enabled user governance by obligating itself to honor user votes before making certain site policy changes.  This experiment in user self-governance was radical and largely unprecedented--especially given the size of Facebook's userbase, which now would outrank all but China and India in population if it were a country.  Recently, however, Facebook terminated its user-governance experiment.  This post explores two hypotheses for the experiment's failure and explains why users never wanted Facebook to be a democracy.
The Mechanical Problem
Facebook promised to honor users' votes if users achieved a minimum voter turnout of 30%.  This threshold was too high by a lot--at least 30x too high, by my estimate.
Facebook logically set a high enough threshold to screen out the crazies or pranksters (see, e.g., the 28,000+ people who petitioned the White House to build a Death Star) and avoid letting small minority interest group hijack the site from the minority.  Indeed, in the context of typical U.S. voter turnouts for government elections, 30% would be quite low.
Nevertheless, my rough rule of thumb is that less than 1% of users read any website's privacy policy.  Users don't read privacy policies for a variety of reasons: users can't understand them (they are long, dense and filled with legalese); the agreements aren't negotiable; users care more about enjoying the website's functionality than the details governing that enjoyment; and users routinely "free-ride" by relying on more motivated consumers or activists to identify and combat overreaching terms.  In Facebook's case, I'd add that its website functionality and policies change so rapidly that it's more than a full-time job to keep up.  As a result, we shouldn't castigate users for not caring more about Facebook's policies (see, e.g., this Wired story blaming you for killing Facebook democracy).  The 99%+ of Facebook users who don't read Facebook's privacy policies are behaving quite rationally.
But if I'm right that less than 1% of Facebook users have read Facebook's privacy policy, then a minimum voter turnout of 30% was off-the-charts ridiculous.  There was never any chance of that ever happening, and it was silly for Facebook to put the procedures in place.  It makes me think Facebook always intended user empowerment to be illusory--a type of democracy theater.  Robert Hof explores this aspect further.
The Conceptual Problem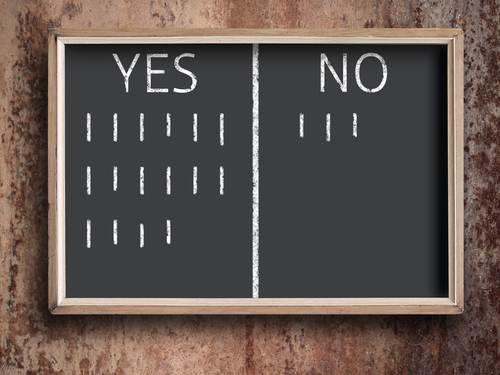 An observation: no major user-generated content (UGC) websites operate as democracies.  Some UGC websites turn over aspects of their operations to trusted community members, but not the general population; and rarely are key policy questions handled on a straight majority-vote election.  Even Wikipedia, perhaps the flagship example of a major community-operated UGC website, isn't a democracy.  Wikipedia's operators reserve certain policy decisions for themselves, and community decisions require consensus, not a majority-vote.
Perhaps users don't want their UGC websites to be democracies.  Instead, I think users typically prefer "managed" website experiences.  The vast majority of users don't want to make policy decisions about how the website should work; instead, they want websites to read their minds and give them exactly what they want automatically (i.e., the "surprise and delight" maxim of customer relations).  Stated differently, users want UGC benevolent dictatorships, not UGC democracies.
Rather than imposing majority-rule on consumers, UGC websites actually empower users more by enabling users to individually configure their site experiences, such as letting users individually opt-into or opt-out of site policies or functionality.  By letting users choose what policies or functionality they want, users get a more direct payoff from their action than voting on site-wide policies.  Unfortunately, Facebook is notoriously poor about giving users complete power over their configuration choices.  For example, Facebook forced everyone onto Timeline, even users who vocally hated it, and Facebook still doesn't let users categorically opt-out of being featured in Sponsored Stories.
Admittedly, it's costly for UGC websites to give more configuration options to users, especially if requires the website to maintain old or duplicative code.  And from users' standpoint, too many configuration options can become overwhelming (as many users already feel about the multitudinous options Facebook does provide).  Still, it's helpful to see how website individualization and personalization is more pro-user than UGC democracy.
When users can't configure their own choices, the next-best option for users isn't website democracy, it's competition.  UGC websites will remain most responsive to users' concerns when competitors are nipping at their heels.  For example, recall how quickly Facebook's tone changed after Google ($GOOG) rolled out Google+.  Unfortunately, social networking site competition isn't robust enough to meaningfully punish Facebook for its steady stream of anti-user decisions.  If we could solve that competition problem, Facebook users would get better outcomes than they would from any attempt at user democracy, faux or real.
More: A couple of my related academic papers: Wikipedia's Labor Squeeze and its Consequences and Online User Account Termination and 47 U.S.C. §230(c)(2).
___
In response to this post, David Post commented:
"Eric, you're being a little careless in your use of the term "democracy," I think. A democracy is simply a polity that respects each member's equal right to participate in formulating policies and rules. Democracy does not (as you imply) mean "majority rule" — majority rule is one of the ways that democracy can be implemented, but it is hardly the only one. To say that Wikipedia is not organized "democratically" because it operates by consensus is bizarre."
I replied:
David, that's a good point, and you're right that democracy takes various forms and that I principally used the term only for one implementation. Even so, I don't see Wikipedia as a democracy–at least, not as it actually operates–for the reasons I explain in http://ssrn.com/abstract=1458162. Eric.
[Photo Credit: Yes Is the Best // ShutterStock]
Posted by Eric at 09:16 AM | Internet History , Licensing/Contracts , Privacy/Security | TrackBack
Lawsuit Against Instagram Over Terms of Service Changes Looks Flimsy -- Funes v. Instagram
[Venkat Balasubramani with a comment by Eric]
Funes v. Instagram, 12-6482 (N.D. Cal. complaint filed Dec. 21, 2012)
Eric and I posted about Instagram's recent TOS rev. Neither of us were particularly enthusiastic about the changes. (See Facebook's Proposed Amended Sponsored Stories Settlement and Instagram's Revised TOS.) Not surprisingly given the privacy bar's affection for suing Internet companies, the changes sparked a lawsuit. But, the lawsuit is not a winner.

In fact, it's borderline frivolous.
The lawsuit asserts claims for breach of contract; violation of California's publicity rights statute; breach of bailment (creative!); unfair competition. Plaintiff also asks for declaratory relief.
Courts have held that the imposition of a revised terms of service is not sufficient grounds for a lawsuit. (See Fineman v. Sony Network. Fineman is highly relevant, and involved similar arguments against a paid service.) An even bigger problem is that the revised terms are not in effect yet. Not only can the currently proposed terms be changed by Instagram (Instagram indeed made a few revisions in response to user outcry), the users can remedy any problems themselves—they can exercise self-help and leave the network before the new terms apply. In the event plaintiff does not withdraw its lawsuit (and she really should), I'm sure the many arguments will be fleshed out in Instagram's motion to dismiss. In any event, here's my initial summary.
Breach of contract: There's nothing wrong with Instagram changing contractual terms on a prospective basis. To the extent plaintiff claims that the revised terms "interfere[] with and frustrate[] Plaintiff and the Class' use of the Instagram's service," this is something Instagram is perfectly entitled to do.
Section 3344 claim: This is the personality rights statute that was at issue in Fraley. As I mentioned in my initial blog post about Instagram's terms, I don't believe the revisions really effected a material change. This language around sponsored stories was likely protective in nature, and brought about as a result of the Fraley settlement. In any event, Instagram's blog post following the uproar expressly disclaimed its intent to broadly exploit user content in this manner.
Bailment: I don't know what to make of the bailment claim. Query as to whether bailment applies to digital materials at all. [Eric's comment: it doesn't]. In any event, Instagram's initial terms of service I'm sure allows it to retain any photographs uploaded to its service. Query as to whether Instagram can change the terms and have the terms apply to old content and not allow users to delete or disable the old content. It's unclear as to whether Instagram allows users to delete their accounts or photos. In any event, this question is premature.
Section 17220 claim: Damages are limited under this section to money that has been paid by plaintiffs. In this case: zero dollars. Injunctive relief may be available, but again this is premature.
__
Instagram's TOS rollout was clunky, mostly because it did not anticipate user reaction around the key question of whether users could control monetization or off-platform use of their photos. FWIW, Instagram's various public statements still do not adequately address this issue!
As to whether the revisions warranted a lawsuit the answer is obviously no. This is a classic example of lawsuits against social networks gone completely amok. For the most part, when a change is effected prospectively, plaintiffs will be left to argue unconscionability. As numerous cases make clear, this is an extremely difficult argument to make.
As Eric noted elsewhere, Section 3344 has a mandatory fee-shift, and could result in plaintiff having to write a check to Instagram.
___
Eric's Comment I can't say I'm a fan of Instagram's recent behavior, but I'm even less of a fan of publicity-seeking throw-lots-of-garbage-into-a-complaint-and-hope-something-sticks lawsuits like this one. It's a sign of a slow news week (and a season when reporters have difficulty finding credible sources) when a bogus lawsuit like this gets any press coverage at all--other than the loud and mocking guffaw it deserves.
Related posts:
Users Can't Sue Sony for Changing Online Terms to Require Arbitration – Fineman v. Sony Network Entertainment
Facebook's Proposed Amended Sponsored Stories Settlement and Instagram's Revised TOS
Twitpic Modifies Terms and Claims Exclusive Rights to Distribute Photos Uploaded to Twitpic
TweetPhoto (now Plixi) To Start Charging For Twitter Celeb's Pics
Court Rejects Agence France-Presse's Attempt to Claim License to Haiti Earthquake Photos Through Twitter/Twitpic Terms of Service -- AFP v. Morel
Twitter Clarifies Usage Rules, but AFP Still Claims Unbridled Right to Use Content Posted to "Twitter/TwitPic
Agence France-Presse Claims Twitter's Terms of Use Authorize Its Use of Photographs Posted to TwitPic -- Agence France-Presse v. Morel
Facebook "Sponsored Stories" Publicity Rights Lawsuit Survives Motion to Dismiss--Fraley v. Facebook
Judge Seeborg Rejects Sponsored Stories Settlement For Now -- Fraley v. Facebook
Posted by Venkat at 05:42 AM | Copyright , E-Commerce , Licensing/Contracts , Publicity/Privacy Rights
December 20, 2012
Facebook's Proposed Amended Sponsored Settlement and Instagram's TOS Revs
[Post by Venkat Balasubramani]
Fraley v. Facebook, 11-cv-196193 (N.D. Cal.) (Amended Proposed Settlement) (Motion to Approve) (Preliminary Approval) (case docs, compiled by Citizen Media)
I initially passed on blogging the amended proposed settlement agreement in Fraley v. Facebook, the Sponsored Stories class action lawsuit, but the recent changes to Instagram's terms of service brought the issues to the fore.
The Fraley Claims: As detailed in several posts here, Fraley involved misappropriation claims based on Facebook's Sponsored Stories initiative. Essentially, end users claimed that Facebook's use of their posts for advertising purposes constituted an unauthorized exploitation of their publicity and personality rights. (Minors piled on separately.) Facebook couldn't easily extricate itself from the putative class action, and accordingly it settled. Its first attempt to settle the lawsuit did not meet with judicial approval—the court said that while the terms may be fair, it was not presented with sufficient information to evaluate its propriety. Facebook and the plaintiffs went back to the drawing board and made a few key changes to the proposed settlement. Not surprisingly, the second iteration met with approval.
Amended Settlement: One big change in the proposed settlement: Facebook offered up cash ($20 million settlement fund). It also supposedly offered users greater control over use of their likeness. The lawyers also made a helpful concession about the amount of requested fees that would go unchallenged.
it's tough to assess the revised settlement in terms of the injunctive relief that it provides—it's supposed to allow greater control over the use of end users' likeness. However, the settlement is somewhat awkwardly worded in terms of control to end users. Facebook will create a mechanism that allows users to view their interactions that "have been" displayed in Sponsored Stories and will enable users to "control which of these interactions . . . are eligible to appear in additional Sponsored Stories." The peculiar combination of past and future tense in the phrasing should raise eyebrows. I guess a global opt-out was too much to ask for.
The Upshot: Given the majority opinion in Lane (the Beacon case), the original settlement seemed like it had a chance of being approved. As revised, I imagine it will easily receive final approval. Judge Seeborg already gave it his preliminary thumbs up.
Instagram TOS Changes: On a somewhat related note, Instagram recently unveiled changes to its terms of service.

While it's difficult to assess user reaction (Flickr was billed as the obvious beneficiary), celebrities, high profile users, and photographers all expressed their displeasure. It's worth stopping to think about exactly what has changed. On this point, see this helpful redline from William Carleton. The big change (and one that may not be material) is the change from Instagram being able to "place . . . advertising and promotions on the Instagram Services or on, about, or in conjunction with your Content," to the following:
You agree that a business or other entity may pay us to display your username, likeness, photos . . . and/or actions you take, in connection with paid or sponsored content or promotions, without any compensation to you.
I don't see this as a significant change to what Instagram can do with your photographs. The fact that the language of the revised terms tracks relevant language from the Amended Settlement Agreement in Fraley makes me think this is just a clean up change to bring Instagram's terms into conformity with what is required of Facebook under the revised settlement.
Unfortunately, both the previous and current version fail to answer the key question about the scope of the license users grant: will usage only occur within the Instagram ecosystem, or can Instagram license out photos to third parties to use in other media (e.g., magazine ads or television)? Could my photo of a Seattle sunset end up in a Coca Cola ad where Instagram is paid money for usage of the photo? "Very IP" makes a persuasive case that new language around transferability or sublicensability means that Instagram can under the revised terms exploit content outside the ecosystem: "The Truth About Instagram." I'm not totally persuaded. In this litigious environment, particularly in light of Facebook's experience with Beacon and Fraley, any off-line rights would be clearly called out in its license agreement. Any other approach would just be inviting a lawsuit. In light of the (still pending) AFP v. Morel dispute (where AFP allegedly took photos from Twitpic and argued that it was entitled to a broad license to distribute content elsewhere), this clarity is important to users. I have no idea why Instagram dropped the ball on addressing this.
A day after the big online meltdown, Instagram's founder published a post acknowledging user outcry and saying that it is committed to not "selling your photos" . . . whatever this means.
This was a classic example in how not to revise a terms of service. Instagram highlighted the revised terms clearly for users, but failed to anticipate what users would care about. Eric makes a few good points below about the terms that have me scratching my head. Did Instagram really leave in the "we can amend these terms whenever we want" provision in its revised terms? Ouch.
It's easy from our perspective to nitpick about the direction Instagram chose, but overall it feels unimaginative to me. They could have taken a variety of routes, ranging from offering users an opt-out (even a paid alternative) to granular control, to a revenue share (ad/brand marketplace?), but Instagram looks like it is doing what Facebook would do. Not surprising, but sort of a bummer for users. I guess it's a good illustration that the Fraley (and the FTC) settlement notwithstanding, Facebook is ready able and willing to override user preferences. [Query as to whether these changes in any way implicate the FTC consent decree covering Facebook, or the companies' promise to stay separate?]
Other coverage on the Instagram Issue:
EFF (Kurt O.): Instagram's New Terms of Service to Sell Your Photos
Creative Commons: Should Instagram adopt creative commons licensing?
William Carleton: Why not share the revenue?
Verge (Nilay Patel): No, Instagram can't sell your photos
Wendy Davis: User Revolt Spurs Instagram to Backtrack on New Terms of Service
Very IP: The Truth About Instagram
__________
Comments from Eric on Instagram:
1) When Facebook bought Instagram, what did Instagram users think was going to happen? Of course Facebook was going to bring its special style of management to Instagram. The revised user agreement is part of the ongoing Facebook-ization of Instagram.
2) If you run a high-profile website, you need to run any proposed user agreement changes through a user focus group before unleashing the revisions on the public. This way, you can preview the potential pitfalls better than if only lawyers and insiders read the terms. If Instagram did run its proposals through a focus group, then it needs to do a better job of that.
3) Instagram's proposed contract revisions still contain the ability of Instagram to unilaterally amend the terms without notice. After Zappos' meltdown, that's a really bad idea from a legal standpoint.
4) Although I knew what Instagram was trying to say with its provision to let them turn Instagram content into Sponsored Stories ads, the provision was clumsily worded at best and easy to misunderstand. (As Venkat points out, Instagram should have known about the risk people will think they are turning into a stock photo agency after the Twitpic debacle). People overreacted by thinking advertisers could freely recycle their photos; even if Instagram took the copyright license, if anyone appeared in the photos, the advertisers still would need a separate publicity rights consent. Sill, it was absolutely shameful for Instagram to then blame the concerns on users misunderstanding the contract provisions. Users can misunderstand even clear contract language, but this was not clear language. The fault lies with Instagram's drafters, not the users.
5) I was particularly flummoxed by the proposed provision "You acknowledge that we may not always identify paid services, sponsored content, or commercial communications as such." Can you even do this by contract? My best guess is that this provision is legally ineffective.
6) My question to all of the unhappy Instagram users: where are you going to go? All of Instagram's competitors--indeed, all free photo hosting options--are equally likely to turn on their users. Recall my dilemmas with Scribd. Moving from one free photo hosting site to another delays the problems, at best. It doesn't solve the underlying problem.
7) Overall, the biggest "problem" here is that Instagram users unrealistically expected that a free cloud service wouldn't turn on them. Every cloud service provider goes rogue on its users inevitably; and where the business' interests diverge from users, users are going to be thrown under the bus. Instagram users must have thought Instagram was the exception; and perhaps before Facebook bought it, they could have enjoyed a cloud utopia for a while longer before the collapse. But all users should have learned by now: when it comes to cloud services, you get what you get and you don't throw a fit. In light of the burgeoning number of times cloud services have quite publicly gone rogue on users, it's becoming increasingly less reasonable for users to expect anything differently. There's only one way for users to truly control the fate of their online digital assets, and that's to host all of their content on their own website. If you don't want to do that and you're looking for a free and easy option, you get what you get.
Added (comments from Venkat): In response to the feedback, Instagram founder Kevin Systrom announced in a blog post that Instagram is "reverting" the advertising language to what had been in effect from the beginning. (Here's the blog post: "Updated Terms of Service Based on Your Feedback" and here is a link to the revised terms.) The post also explains:
Going forward, rather than obtain permission from you to introduce possible advertising products we have not yet developed, we are going to take the time to complete our plans, and then come back to our users and explain how we would like for our advertising business to work.

You also had deep concerns about whether under our new terms, Instagram had any plans to sell your content. I want to be really clear: Instagram has no intention of selling your photos, and we never did. We don't own your photos – you do.

Finally, there was also confusion about how widely shared and distributed your photos are through our service. The distribution of your content and photos is governed by our privacy policy, and always has been. We have made a small change to our terms to make that as clear as possible.
Left in is the language saying that the license to "use" user content is "transferable, sub-licensable," subject to limitations in the privacy policy. This may be protective (or clunky) drafting, but I still can't tell if Instagram intends to exploit user content outside the ecosystem. It's awkward to use privacy preferences as the limitation on how Instagram can use the photos. (For example, language in the policy says: "[o]nce you have shared User Content or made it public, that User Content may be re-shared by others," but it's not entirely clear what this means.) For public photos, it looks like the language still gives Instagram room to freely use (outside the ecosystem) content that has been designated as "public". Again, this may not be the intent, but to me, the language is not 100% clear.
Related posts:
Twitpic Modifies Terms and Claims Exclusive Rights to Distribute Photos Uploaded to Twitpic
TweetPhoto (now Plixi) To Start Charging For Twitter Celeb's Pics
Court Rejects Agence France-Presse's Attempt to Claim License to Haiti Earthquake Photos Through Twitter/Twitpic Terms of Service -- AFP v. Morel
Twitter Clarifies Usage Rules, but AFP Still Claims Unbridled Right to Use Content Posted to "Twitter/TwitPic
Agence France-Presse Claims Twitter's Terms of Use Authorize Its Use of Photographs Posted to TwitPic -- Agence France-Presse v. Morel
Facebook "Sponsored Stories" Publicity Rights Lawsuit Survives Motion to Dismiss--Fraley v. Facebook
Judge Seeborg Rejects Sponsored Stories Settlement For Now -- Fraley v. Facebook
Posted by Venkat at 11:19 AM | Copyright , Internet History , Licensing/Contracts , Publicity/Privacy Rights
December 19, 2012
When Will We Give Up the Charade That Numbers Are Copyrightable?--National Football Scouting v. Rang
By Eric Goldman
National Football Scouting, Inc. v. Rang, 11-cv-5762-RBL (W.D. Wash. Dec. 13, 2012)
Individual numbers aren't copyrightable, no matter how much work or judgment went into producing them. This proposition seems so obvious, I feel silly even mentioning it. A number is like a word in a sentence: it could be strung together with other elements into a copyrightable work, but standing alone, it's too small to constitute "an original work of authorship." And, of course, we're always free to reuse any number we want in our own expression.
Yet, despite this common-sense baseline, we have a burgeoning body of caselaw indicating the opposite, including this ruling--one of the cleanest cases to date articulating the proposition that a single number (e.g., "42") can, by itself, be copyrightable. The court nevertheless finds for the defendant on fair use--leaving this yucky ruling on the copyrightability of individual numbers hanging out there, just waiting for plaintiff misuse.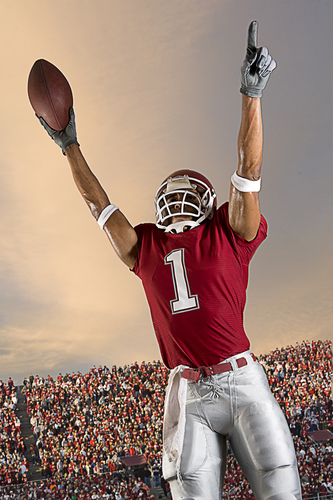 This case involves the rating of pro football prospects. NFS prepares a 6 page "scouting report" of each prospect, including "Player Grades," "a numerical expression representing National's opinion of the player's likelihood of success in the NFL." NFS provides these unpublished reports, under NDA, to 21 pro football teams at $75k/team, creating a $1.6M/year business line.
Rang blogs on the NFL draft at Sports Xchange. He wrote 8 stories about NFL prospects that referenced a total of 18 players' NFS Player Grades. The opinion doesn't explain how Rang got access to the NFS reports. NFS sued Rang and Sports Xchange for copyright infringement and trade secret misappropriation.
Citing CDN v. Kapes (one of my least favorite copyright cases of all time) and CCC v. Maclean Hunter, the court says flatly that "a numeric expression of a professional opinion can be copyrightable [because] National arrives at its grade through a weighing of subjective factors, such as personal character, leadership, and poise."
Having reached that illogical conclusion, the court then contorts the fair use analysis to avoid the logical implications of its illogical conclusion. The court says the nature of the work favors the plaintiff because the grades were unpublished; the court doesn't really consider the fact-ish nature of the works. It also says that the amount taken weighs in favor of Rang--even though he took 100% of each of the 18 grades--because he didn't include the grade range (apparently important). The court summarizes its other thoughts about fair use:
Rang's news articles transformed National's copyrighted material into a commentary on prospective draftees. Rang did not use the Player Grades as a focal point of his article or create a whole-sale list of Player Grades; he used them only as a jumping off point to discuss Rang's own impressions of the player and his draft prospects....The transformative nature of Rang's articles does not interfere with the potential market for the Scouting Reports. The Scouting Reports are still valuable to the National Football League Clubs that order them, and even if National sought to sell them to the public, Rang's articles would not act as a market replacement.
Copyright claims dismissed.
Still, the new isn't all good for Rang. The court survives the trade secret misappropriation claim, rejecting Rang's argument that opinions can't be a trade secret.
Related Posts
* Regulation of Reputational Information essay
* Second Circuit Stays Hot News Injunction--Barclays v. theflyonthewall
* Republishing Third Party Ratings in Marketing Material Might Be Copyright/Trademark Infringement--Health Grades v. Robert Wood Johnson Univ. Hospital
For more on this topic, see, e.g., Justin Hughes, Created Facts and the Flawed Ontology of Copyright Law (I don't agree with its normative point) and James Grimmelmann, Three Theories of Copyright in Ratings
[Photo credit: Football player celebrates after scoring a touchdown // ShutterStock]
Posted by Eric at 09:12 AM | Copyright , Trade Secrets | TrackBack
December 18, 2012
How to Fix Software Patents (Forbes Cross-Post)
By Eric Goldman
There has been a lot of angst about software patents, and I've already posted about some of the problems software patents create and some of the challenges trying to fix those problems.  Unfortunately, the rhetoric about software patents tends to devolve into a black-or-white debate: are software patents good for society, or should we kill them?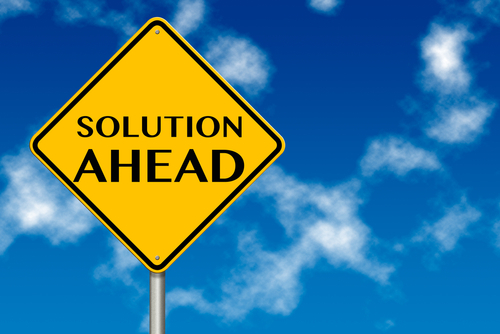 I want to move past that binary--and irresolute--discussion.  Last month, at Santa Clara University, we held a conference entitled "Solutions to the Software Patent Problem" that assumed, without debating, that software patents were a problem.  With that premise, conference participants could focus their attention on thoughtful and creative ways to redress the problems created by software patents.  Undoubtedly, some of the speakers and attendees favored killing software patents outright, but most speakers and attendees supported more nuanced and implementable approaches could fix the problems of software patents without resolving the question of whether software patents are good or bad.
At the conference, we heard a lot of different proposals (nearly two dozen) from experts in the field.  I thought all of them had promise (that's why we put the presentations on the agenda in the first place), but here's a recap of some of my personal favorites:
* Prof. Mark Lemley (Stanford).  Prof. Lemley argued that many software patents use "functional claiming," which is patenting a software function (basically, the problem that needs to be solved) rather than a specific way to implement that function (the innovator's solution to the problem).  For example, currently we allow patent claims in the form "a computer programmed to achieve this result" or "a computer programmable/capable of achieve a result" (his research identified 11,000 patents using the "capable of" language).  Prof. Lemley argued that we should prevent functional claiming in software, allowing patents only on methods of achieving the function, not the function itself.  For more on Prof. Lemley's solution, see his Wired Opinion and Wisconsin Law Review articles.
Prof. Lemley's proposal squarely attacks the breadth of software patents.  By limiting software patents to their specific way of accomplishing a function, other innovators can develop alternative solutions without infringing the patent.  Further, courts and the Patent and Trademark Office (the PTO) can execute this solution without legislative changes by changing the way they apply existing laws.  Thus, this solution could be implemented immediately.
* Prof. Arti Rai (Duke).  Prof. Rai noted parallels between software patents and patents on bioinformatics--basically, software applied to biopharmaceuticals--which are handled in PTO Art Unit 1631.  In art unit 1631, the PTO implemented a more stringent non-obviousness review of applications, requiring patent applicants to provide better written descriptions of the patents and more definite claims.  Due to the heightened scrutiny of these patents, a noticeably higher percentage of applications were rejected on non-obviousness grounds.  Prof. Rai argued that software could be subjected to similarly higher scrutiny, something that (like Prof. Lemley's solution) the PTO and courts could implement immediately under existing law.  On the other hand, changing the PTO's evaluation of software patents doesn't address the perniciousness of legacy software patents that never should have issued.  For more on Prof. Rai's solution, see her Wired Opinion article.
* Prof. John Duffy (Virginia).  Prof. Duffy took a more conceptual approach than Profs. Lemley or Rai.  He argued that patent law's non-obviousness requirement should screen out innovations that multiple inventors identify around the same time.  While perhaps counter-intuitive, simultaneous invention happens often--enough to have a Wikipedia page,  a Malcolm Gladwell article and a Mark Lemley article.  The point is that if multiple inventors achieve the same solution around the same time, then the innovation apparently was obvious to the relevant experts and therefore doesn't deserve the patent reward.  For more on Prof. Duffy's solution, see his Wired Opinion and Yale Law Journal articles.
Though the approach isn't limited to software patents, it would help with software patents--which are also the subject of simultaneous invention--and it could be implemented by the PTO and judges without new legislation.  However,  I'm concerned about the adjudication costs to figure out if multiple inventors made the same  innovation around the same time.  Furthermore, I would expect patent applicants in some non-software disciplines--notably, pharmaceuticals--may resist this approach, potentially even seeking Congressional intervention.
* Prof. Sam Vermont (University of Miami).  Prof. Vermont noted that in some cases, the research costs to find and diligence precedent patents might be more costly than just independently inventing the innovation.   This is especially true with software innovations, as discussed in this 2010 post by Brad Burnham (who spoke at the SCU conference)  Thus, Prof. Vermont proposed a defense when the "defendant's costs to find the patentee's version of the invention beforehand were greater than the defendant's costs to invent it on his own."  In some sense, this situation is a damning indictment of those patents; if it's cheaper to recreate the innovations than to find their patents, why did we give those innovations a patent reward in the first place?  For those reasons, I like Prof. Vermont's suggestion, but it would require new legislation to implement, making it potentially more of an insightful thought exercise than a practical near-term solution.
* Maintenance Fee Reform, advocated by Prof. James Bessen (Boston University) and Prof. Brian Love (SCU).  Prof. Bessen analogized patents to pollution because both produce negative externalities.  To internalize the externality, Prof. Bessen argued for Pigouvian taxes in the form of increased maintenance fees (ongoing payments to maintain the patent in effect).  By his estimate, the maintenance fees should increase 10x to reflect the patents' true social costs; and he would further adjust maintenance fees to reflect the likelihood of patents being asserted, which would result in even greater increases for software/business method patents.  See Prof. Bessen's Wired Opinion article.
My colleague Prof. Brian Love has written about how some of the lowest-merit patent lawsuits come near the end of a patent's term.  We could mitigate those suits by truncating the patent term, but that's not likely.  Nevertheless, we can achieve a similar result by changing the maintenance fee structure to cause some weak patents to lapse early, including increasing maintenance fees as the patent ages and adding new late-term payment periods.  See Prof. Love's essay explaining this point and his University of Pennsylvania Law Review article.
Economic theory supports modifying maintenance fees by getting patent owners to internalize the costs of their actions.  In particular, I was particularly persuaded by Prof. Love's analysis that we should have at least one more maintenance fee payment period later in the patent term; the last maintenance fee payment date comes too early in the patent term.
However, tinkering with maintenance fees could produce unexpected results.  This Vanderbilt Law Review paper suggests the PTO may adjust its patent issuance rate to maximize its revenue.  Reducing the PTO's maintenance fee revenue by lapsing more patents might cause the PTO to issue more patents to increase revenues from patents before they lapse.  Similarly, increasing the maintenance fees-per-patent could cut in different directions: the PTO might reject weak patents because of increased revenues from issued patents, or the PTO might be issue more weak patents in a pure revenue grab.  It might be possible to ameliorate these unwanted budget-driven decisions, but before we tinker with maintenance fees, we better understand all of the dynamics, not just how patent owners will respond.
* Prof. Jennifer Urban (UC Berkeley).  Prof. Urban, along with Prof. Jason Schultz (also of UC Berkeley), proposed the Defensive Patent License (DPL).  Patent owners can opt-into the DPL, in which case they agree to license their patents royalty-free to everyone else who has opted into the DPL.  In effect, everyone participating in the DPL agrees not to sue each other for patent infringement.  This gives companies substantial incentive to opt-into the DPL; by doing so, they eliminate the potential patent risk from dozens, hundreds or even thousands of other industry participants.  This solution nicely responds to the prisoner's dilemma by increasing the payoffs from defanging patents.
However, the DPL has some obvious limitations (among others): (1) it does not affect patent trolls who never participate in the DPL, (2) it assumes enough players join the DPL to make other companies want to join the network (i.e., the DPL exhibits network effects), and (3) it assumes that DPL participants bring enforcement actions against non-DPL participants; otherwise, the non-participants can free-ride off the network without paying the costs.  I think the DPL is a brilliant concept, but it remains to be seen how effective it will be in the marketplace.  Read Profs. Urban and Schultz's explanation of the DPL.
Ben Lee of Twitter introduced a related idea, the Innovator's Patent Agreement (IPA), where Twitter unilaterally promises that it will not assert specific patents offensively.  This promise principally targets Twitter's own employees, who don't have to fear that their innovative work lead to socially harmful patent lawsuits.  The IPA doesn't rely on network effects, so any company can adopt it unilaterally; but for the same reason, adoptions may be slow and possibly de minimis.
Other Ideas.  Two other solutions to software patents that came up throughout the conference:
1) The SHIELD Act.  The SHIELD Act would make it easier for successful defendants in weak computer patent cases (both hardware and software) to get their attorneys' fees.   The fee-shift only benefits defendants; successful plaintiffs wouldn't be any more likely to get their attorneys' fees covered.  As a result, the SHIELD Act would increase plaintiffs' anticipated costs of litigation and thus discourage weak computer patent cases from being filed.
We didn't have anyone at the conference expressly advocate for the SHIELD Act, although Google's ($GOOG) Kent Walker (and others) did express support.  See Kent Walker's Wired Opinion article.  Like all legislative solutions, the odds that the SHIELD Act will pass are low, at least in the near future.
2) An Independent Invention Defense.  Independent invention--i.e., innovators developing the same innovation without reference to each other's work--occurs all the time, especially in the software community.  Unlike the other main intellectual properties, patent doctrine does not have a general-purpose independent inventor defense [FN].  Why do we treat patents differently?
FN: Independent invention is a complete defense to trade secret misappropriation, although a person actually exposed to trade secrets is effectively barred from later claiming independent invention of those ideas.  Independent creation is also a defense to copyright infringement; but like trade secrets, a person exposed to a copyrighted work can't claim independent creation, and furthermore, we inferentially presume copying rather than independent creation in some situations where the defendant could have been exposed to the work.  Trademarks aren't infringed merely by copying, so independent development of an identical trademark does not contribute to trademark infringement   However, intent to copy a third party trademark is a factor that weighs against defendants, and proving good intent goes a long way towards a successful defense.
An independent invention defense to patent infringement poses some practical problems.  First, it will be asserted by most (if not all) defendants, increasing patent adjudication costs.  Second, the evidence to prove or disprove independent invention often will be self-serving, like asking engineers to self-report what material they reviewed to achieve their goals.  Third, the defense will give inventors even more incentive not to research the patent database (for fear of seeing patents and thus losing the ability to claim independent invention), further undermining the public disclosure benefits of patents.
These problems highlight the strength of Prof. Duffy's suggestion.  Rather than trying to investigate what was independently invented and what wasn't, we could use that same fact (that multiple inventors reached the same solution) to support a non-obviousness objection--and, unlike an independent invention defense, we could achieve that result without any legislative changes.
What Next?
Our November conference attracted 250+ people--most of whom came because they want to fix the problems with software patents.  It was a remarkably large and enthusiastic crowd, and there was palpable energy to fix software patents.  It's clear that the Silicon Valley community, and many other technology communities, are experiencing a lot of pain from software patents.
Even so, I remain bearish on legislative solutions--even relatively minor changes like the SHIELD Act--at least in the next few years.  Congress made some big moves with the America Invents Act (AIA), and cleaning up the bugs in the AIA will consume whatever remaining time and appetite Congress has for patent issues.
As a result, I'm more optimistic about solutions that the PTO or judges can unilaterally and immediately implement without any statutory changes.  I think a combination of Profs. Lemley's, Rai's and Duffy's proposals are especially promising.  By re-characterizing the appropriate level of acceptable abstractness, requiring more proof from patent applicants, and then screening out innovations that multiple inventors all achieve around the same time, the PTO would kill most of the least appropriate patents, and judges could finish off any unmeritorious patents that somehow get through the PTO.  I also think marketplace solutions, like the DPL and IPA, hold promise, but they aren't likely to solve the problems on their own.
Ultimately, the single most important thing we can do is to keep identifying problems (like my colleague Prof. Chien's research on Startups and Patent Trolls and Reforming Software Patents) and researching and publicly debating solutions.  By continuing to shine the spotlight on the issues, the issue will remain impossible for policymakers and judges to ignore--as evidenced by a recent speech by PTO Director Kappos shortly after the SCU conference, where he simultaneously (and quite defensively) decried critics of software patents and outlined the many steps the PTO has taken handle software patents better.  Perhaps it's so obvious that it need not be said at all, but the many criticisms levied against the PTO have helped drive some of the PTO's improvements.  Simply discussing software patent issues publicly makes a difference.  Let's continue this conversation in comments to the Wired Opinion articles and at the EFF's website, Defend Innovation.
[Photo credit: Solutions Ahead Sign // ShutterStock]
Posted by Eric at 08:43 AM | Patents | TrackBack
December 17, 2012
Two Challenges to Fixing Software Patents (Forbes Cross-Post)
By Eric Goldman
Software patents play a huge--and controversial--role in our economy.  In a recent post, I explained some of the unique problems that software innovations pose to the patent system.  This post extends that discussion by exploring two structural hurdles to addressing those problems: (1) the challenge of defining "software," and (2) which regulatory institution(s) can implement any fixes.  In a subsequent post, I will conclude this three-part series of posts by exploring specific ideas to fix software patents.
Can "Software" Be Defined?
In my previous post, I argued that, functionally, software gathers, manipulates or displays data.  We may know software when we see it, but can we define "software" precisely enough to subject it to different treatment under patent law?
Consider the recently proposed bill, the SHIELD Act, which uses the following definition for software patents:
a patent that covers--
'(A) any process that could be implemented in a computer regardless of whether a computer is specifically mentioned in the patent; or
'(B) any computer system that is programmed to perform a process described in subparagraph (A).'
This definition isn't very satisfying.  First, the term "computer" doesn't have a natural boundary.  The statute also defines "computer," but the reality is that it may cover almost every electronic device--many of which now have computer-like functions and are networked.  Second, I don't know what a "process" means in this context, and the broad language "could be implemented" is uncomfortably capacious too, because just about anything can be implemented via software.
In theory, we can distinguish software from physical devices (e.g., "hardware").  Even if we do, innovators can often replicate software functionality by designing hardware to incorporate the functionality directly.  In this sense, hardware and software are partial substitutes for each other.  In fact, before patent law clearly allowed software patents, innovators (especially IBM ($IBM)) routinely obtained "software" patents by patenting hardware designed to perform the software-like function.  So any special rules for software patents will just push innovators and their patent lawyers to seek patent protection for hardware that achieves the same outcome, obtaining the synthetic equivalent of a software patent.  In that case, we aren't making much progress.
Crafting special rules for software patents raises another concern.  We have entered into international treaties that mostly require us to treat all patentable innovations consistently, rather than providing heterogeneous protection for different innovative activity.  Thus, trying to fix software patents might cause us to violate our international treaty obligations.  Fortunately, my colleague Prof. Colleen Chien (SCU) has shown how we could implement software-specific fixes consistent with our treaty obligations.  Indeed, we've already created different rules for different innovations, such as special rules for business methods, surgical methods, tax strategies and others.
So, fixing software patents is tricky.  It may not be possible to define software patents precisely, it may be easy for patent applicants to game any software-specific rules, and we have to find a way to remain in compliance with our treaty obligations.  On the other hand, if we avoid software patent-specific fixes and instead try to make changes across all patents, that would dramatically increase the number of potential opponents to the change--and reduce the odds of success.
Who Can Fix the Problems?
Whether we decide to change software patents specifically or all patents categorically, the other major threshold question is who can implement a fix.  The main options are Congress, the courts, the Patent & Trademark Office (PTO) and market solutions/industry self-regulation.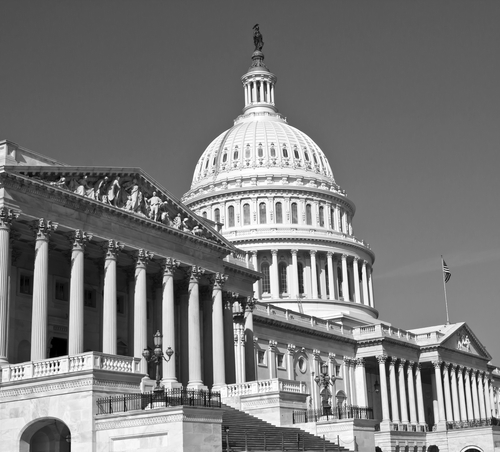 Congress.  In general, the most elegant solutions to software patents involve changes to the patent statute, although most advocates are reluctant to explore this route.  After all, it took years to get the America Invents Act (AIA) through Congress, and the result was significantly watered down from its starting point (and note the surprisingly long punchlist of mistakes in Congress' final output).  Congress probably doesn't have a lot of enthusiasm right now for tackling big structural revisions to patent law, and there's always the possibility of further paralysis from pharma, trolls or the few software industry players who are OK with software patents.
As an intermediate compromise, at the SCU conference Prof. Christal Sheppard (Nebraska) suggested that Congress could pass more resolutions stating the sense of Congress. Although the resolutions don't have binding force as law, they nevertheless could provide helpful guidance to the courts more quickly and without the typical bruising fights.
The Courts.  Law professors often prefer making the courts into agents of change.  Common law courts have the inherent power to evolve the law, and judicial evolution sidesteps the messy legislative sausage-making process.  But judges can only color within the lines laid for them by Congress (or, rarely, invoke Constitutional considerations), so courts can't solve all of the problems themselves.  Judges also address the disputes on their desk, not broader social issues, and often don't seek out information not provided by the litigants fighting those disputes, so it's not especially easy to educate judges and get them to reflect broader social concerns in their rulings.
PTO.  As the government agency that manufactures patents, the PTO has a lot of power to control its manufacturing process.  However,  as I mentioned in my prior post, the PTO generally leans pro-patents and therefore may lack enthusiasm to fix any problems that result in over-patenting.  The PTO also must color within the lines established by Congress and the courts.
Self-Regulation.  For many software industry participants, software patents create a type of prisoner's dilemma.  If the industry could find a way to avoid software patents, the overall industry would be better off.  However, so long as any company can obtain patents, it's in that company's best interest to do so either for offensive or defensive purposes.  The result is that each company in the industry acquires patents solely to maximize its individual welfare, but the net result is that the entire industry is worse off.   A successful market-based approach would change companies' payoffs so they no longer face a prisoner's dilemma.  This is easier said than done.
In all likelihood, we may need participation from each institution to fully redress the problems with software patents.  In the next part of this series on software patents, I'll recap some of my favorite proposals for fixing software patents and discuss where we should go next.
[Photo credit: Capitol Building // ShutterStock]
Posted by Eric at 09:14 AM | Patents | TrackBack
December 16, 2012
Minors' Suit Over Facebook Credits Survives in Part – I.B. v. Facebook
[Post by Venkat Balasubramani with comments by Eric]
I.B. v. Facebook, C 12 1894 CW (N.D. Cal. Oct. 25, 2012)
Eric posted before about a Facebook sponsored stories lawsuit that was brought on behalf of minors. There, Facebook was confronted with an important issue: are transactions with minors on the same footing as transactions involving adults? ("Facebook's 'Browsewrap' Enforced Against Kids--EKD v. Facebook." That lawsuit is proceeding in the Northern District, and Facebook won a preliminary victory on the enforceability of the venue clause in its terms of service.) This lawsuit over Facebook credits is in the same vein. Although Facebook gets some of the claims dismissed, some survive, and this could turn out to be a painful issue to resolve for Facebook.
This lawsuit involves minors who created accounts on their own behalf (and where the account information reflects minor status). One of the minors asked his mother for permission to buy $20 of Facebook credits for use in "Ninja Saga." After buying these credits, he went on to make other "in-game purchases" and rang up a bill for several hundred dollars.


The other minor took his parents' debit card without permission and made 20 or so charges that exceeded $1,000. Parents of both kids tried to get refunds and were not successful. They brought putative class claims.
Disaffirmance: The big question was whether the minors' contract to purchase the Facebook credits were void or voidable.
California Family Code Section 6701 describes classes of agreements with minors that are void: contracts involving (1) a "delegation of power"; (2) real property; or (3) personal property not in the possession or control of the minor. The court agrees with Facebook that the credits transaction did not involve a delegation of power. However, the court disagrees with Facebook as to whether the agreements relate to personal property not in the immediate possession or control of the minor. The court says that the funds used to pay for the credits were not in the possession or control of the minor, and therefore the transaction could come within this prong.
The court also says that the minors may potentially disaffirm the contracts (i.e., they are voidable). Facebook argued that the minors could not disaffirm because they received the benefits, but the court says that if the minors want to disaffirm the entire contracts they can do so (distinguishing E.K.D. v. Facebook, where the court said that minors could not selectively disaffirm certain provisions or continue to accept the benefits but disclaim the burdens). The court also disagrees with Facebook that the minors can't disaffirm and recover consideration paid by third parties (i.e., their parents). The situations where minors were not entitled to recover amounts paid by their parents all involved situations where the parents made separate guarantees or otherwise agreed to pay the amounts in question.
EFTA: Plaintiffs argued that the transactions violated the Electronic Funds Transfer Act. The court says that plaintiffs do not identify which specific provision of the statute Facebook violated that is applicable to non-financial institutions. The court dismisses with leave to amend this claim.
Consumer Legal Remedies Act: The parties disagreed as to whether the transactions were subject to the CLRA, which applies to sales or leases of "goods or services." The court (citing to Ferrington v. McAfee) agrees with Facebook that credits were not goods or services and therefore not subject to the CLRA.
Unfair Competition Claims: Plaintiffs argued that the transactions were an unlawful or unfair business practices, relying on violations of the CLRA, EFTA, and the "Money Transaction Act." The Money Transactions Act does not apply to "closed loop" cards that are only redeemable for goods or services provided by the issuer or its affiliate (e.g., a Starbucks card). The court agrees with Facebook and says that Facebook credits are excluded from the MTA since they can only be used to buy stuff provided by the issuer or its affiliate. With respect to unfair competition based on the CLRA and EFTA claims, the court dismisses but grants leave as to unfair competition based on EFTA violations. The court also allows the unfair competition claim to go forward to the extent it's based on plaintiffs' claim that Facebook made statements that all transactions were final, notwithstanding the minors' right to disaffirm. Finally, the court says that the UCL claims based on the "fraudulent" prong of the statute are not pled with sufficient specificity. Plaintiffs have to go back and plead the what, where, how, and when of the allegedly fraudulent conduct.
__
Yikes. Facebook gets the court to cut down portions of this lawsuit, but this could turn out to be a problem! It's one that Facebook should have anticipated, at least as to minors whose profiles indicated minor status, so it's hard to have much sympathy.
The court reaches a roughly similar result to the one reached in the Apple in-app purchase case: "Parents' Lawsuit Against Apple for In-App Purchases by Minor Children Moves Forward -- In re Apple In-App Purchase Litigation." It's interesting how the court sidesteps the issue of whether the minor should be able to disaffirm notwithstanding the fact that the minor has already been conferred (or has consumed) the benefit at issue. (See E.K.D. v. Facebook and the A.V. v. iParadigms posts for discussion of this issue.) It's also interesting that the court does not discuss the possibility of the parents being forced to pursue their rights under Reg Z or under the banking institution's rules (under which they may be limited in the amount of their liability for unauthorized charges). I would think there's some sort of offset possibility here.
Perhaps a possible solution from the merchant's standpoint is to shift everything to the password level, and require the password to be entered each time a purchase is made? A merchant who does this may be able to take advantage of provisions in its terms that require users to bear all risk of loss from any misuse of passwords. An alternative would be to include a disclaimer directed to parents when dealing with purchases through the accounts or minors (i.e., "once you let someone else make a purchase, they may continue to ring up charges")? I don't know if either of these would offer any certainty to the merchant, since they underlying contractual relationship is between the minor and Facebook; the parent is arguably a stranger to this transaction.
Maybe Facebook is too big to care, or these types of transactions are fairly small in its overall bucket of revenues, but I'm constantly surprised at how brazenly Facebook pushes the envelope on grey area legal issues.
Related: see this recently filed complaint against Google for allegedly intercepting the gmail communications of minors (A.K. v. Google). I'm a bit more skeptical about this lawsuit, but thought it was worth flagging.
Related posts:
"Facebook's "Browsewrap" Enforced Against Kids--EKD v. Facebook."
"Parents' Lawsuit Against Apple for In-App Purchases by Minor Children Moves Forward -- In re Apple In-App Purchase Litigation."
"Clickthrough Agreement Binding Against Minors--A.V. v. iParadigms"
"Court Declines to Dismiss or Transfer Lawsuit Over @OMGFacts Twitter Account -- Deck v. Spartz, Inc."
_______
Eric's Comments. This case implicates one of the most enduring problems of cyberlaw: how can websites form legally binding obligations with kids when the websites aren't sure who's a kid and who isn't. In theory, every website's user agreement is vulnerable to collateral attack by the cohort of kids who have "agreed" to it but can treat the contract as voidable. The logical implications of this problem lead us to dark places: either websites are always vulnerable to class action lawsuits "on behalf of the kids" (I put it in quotes because class action lawyers are the real beneficiaries of the lawsuits, not the kids), or websites will have to impose meaningful age verification, with the resulting costs and privacy issues.
Amazingly, we've largely avoided these legal issues for the past two decades. We've seen only a few lawsuits on behalf of the kids, and through various doctrinal machinations, cases like Turnitin and EKD have found ways to avoid ripping open a big hole in cyberlaw.
In contrast, this opinion provides plaintiff lawyers with a number of possible ways to attack websites on behalf of the kids. It remains to be seen if that will happen, because this ruling depends in part on the specific mechanics of Facebook credits. Still, there's a small possibility we'll look back 5 years from now and view this case as a key turning point that structurally changed the web as we know it today--probably not for the better.
Posted by Venkat at 05:00 PM | E-Commerce , Licensing/Contracts
December 14, 2012
Search Engine Developer Sues Facebook for Disallowing Access to User Data -- Profile Technology v. Facebook (Catch-Up Post)
By Jake McGowan
Profile Technology, Ltd. v. Facebook, Inc. (Complaint)
Web developers sometimes try to enhance the functionality of an already-popular social network. But this typically requires permission to access the social network's information, which is not always easy to get or maintain. (See, e.g., Eric's discussion about Craigslist's cutoff of Padmapper).
In October, a developer sued Facebook for allegedly breaching an agreement that previously allowed the company to harvest and incorporate user information through the use of automated web crawling.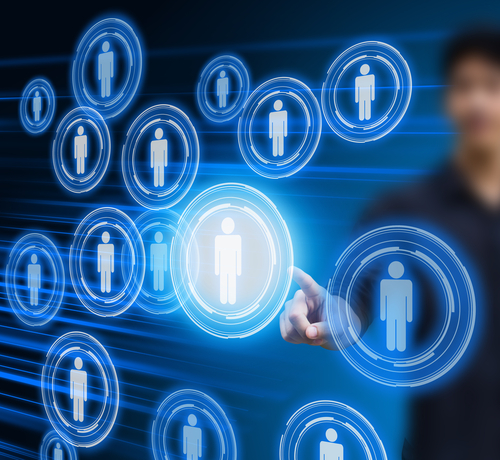 "Hand Pressing Social Network Icon" from Shutterstock
Background
Profile Technology is a New Zealand business that develops Facebook apps, including "IQ Test," "Survey," "Petition," and "Polling." When Facebook started allowing certain search engines to index public personal information, PT wanted in on the action. In 2007, it began developing an independent search engine that aggregated data from over 400 million Facebook profiles.
PT alleges that they entered into an agreement with Facebook in 2008 to scrape the public user data and incorporate the data into a social network search engine called "Advanced Search" (later rebranded as "The Profile Engine"). According to the complaint, Facebook had a dramatic change of heart about the agreement and ultimately tried to shut down Advanced Search altogether. As a result, PT filed a complaint alleging (1) breach of contract, (2) interference with business relationships, (3) defamation, and (4) unlawful, unfair, and fraudulent business practices.
Breach of Contract
By PT's account, it had a contract with Facebook that was partially written and partially implied. The written part consisted of an email exchange between the company and a Facebook representative, Philip Fung. PT claims that Fung said they could acquire the data as long as they made the data searchable by the public:
Facebook benefited from having a social networking search engine available to its users and offering far more powerful search tools than those provided by Facebook itself. Plaintiffs and Facebook participated in a mutually-advantageous course of conduct that was consistent with and grounded in industry custom and practice.
In 2010, Facebook began blocking PT's automated crawlers from scraping the profile data. Facebook's attorneys also sent a letter to PT denying that they had authorization to take and incorporate data from Facebook's site:
your company, Profile Technology, has taken Facebook user data from the Facebook.com site and services without authorization, and is now leveraging that information to sell background services about Facebook users without Facebook's or its users' permission.
PT states that it would have been able to restructure its business model and avoid considerable expense had Facebook abided by the implied covenant of good faith and fair dealing. Along with these avoidable expenses, PT claims that it will be able to prove lost profits at trial.
Interference with Business Relationships & Defamation
In addition to the breach of contract claim, PT also included causes of action for Interference with Business Relationships and Defamation.
Without access to the Facebook user data, Profile Engine users couldn't log into their accounts. According to Profile Technology, this contributed to a loss in users and, therefore, advertising revenue. But more importantly, PT claims that Facebook interfered while the company was in talks of selling the company to independent investors:
In the 2010-2011 time frame, Plaintiffs engaged brokers to sell their business, which had been actually profitable in an industry where profits are mostly speculation. Plaintiffs are informed, believe and thereon allege that, when contacted by prospective purchasers of Plaintiffs' business, Defendants made false statements such as the false statement in the letter of October 31, 2011 quoted above . . . The value of a potential sale was in excess of millions of dollars (US).
The Defamation claim revolves around alleged statements by Facebook that links to PT's site were "blocked for being spammy or unsafe." PT claims that at trial, they will be able to prove that Facebook made these statements with malicious intent.
_________
It's difficult to gauge the merit of these claims without analyzing the email correspondence between Profile Technology and Facebook's representative--especially what provisions, if any, came into effect.
Without commenting on the "unsafe or spammy" claim, the site's aesthetic does look a bit behind the times. It's not hard to imagine a Facebook executive auditing the company's various partnerships and deciding that the Profile Engine didn't fit well with its brand. Considering Facebook's numerous legal issues with user privacy, it also makes sense that Facebook might want to keep its users' data closer to its chest.
Fortunately for Facebook, recent decisions have set the tone that antitrust law should not get in the way of these objectives. In the recent Sambreel Holdings LLC v. Facebook decision, the court noted Facebook's need "to maintain the quality of of its product" as a legitimate business reason for restricting certain ads that its users see.
But does this same reason justify Facebook's actions toward the Profile Engine (a separate website)? The Sambreel court's strong language hints that it might: "Facebook has a right to control its own product[.]" (for more on the recent Sambreel (PageRage) antitrust lawsuit, check out Eric's coverage at Forbes)
One lesson from all this is that it can be dangerous to build a business that relies inherently on the cooperation of another for-profit business (especially a corporate giant). The broader Facebook's legal rights are to control its product, the easier it is for them to shut down companies like Profile Technology. And it's not hard to imagine such a circumstance, either: Maybe they don't want to associate their brand with the service. Maybe they're negotiating an exclusive deal with another service. Maybe they want to offer the service themselves.
Still, companies like Profile Technology might have their place; big social networks often welcome and sometimes rely on outside companies and developers to enhance the functionality of their site. As one example, Reddit Enhancement Suite has become an extremely popular browser extension shoring up some of the user-generated content site's shortcomings and keeping users happy.
Relying on the social network does not make these companies unwise for pursuing such a business model. It makes them vulnerable, which makes an enforceable contract crucial. In this case, it seems like both parties would have benefitted from a more thorough written agreement.
Posted by JakeMcGowan at 01:28 PM | Licensing/Contracts | TrackBack
Calling Someone a "Terrorist" Online Is Non-Actionable Opinion--LeBlanc v. Skinner
By Eric Goldman
LeBlanc v. Skinner, 2012 WL 6176900 (N.Y.A.D. Dec. 12, 2012)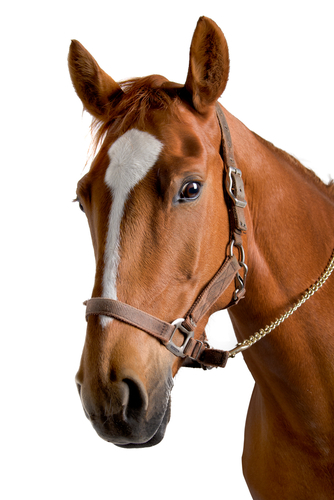 I've never heard of Wawayanda, New York before now, but I won't quickly forget it. The court succinctly summarizes the underlying incident:
[Town Board member] Soro discovered a severed horse head in her swimming pool. It was never determined who was responsible for the incident.
Say what??? Talk about life imitating art. Who does something like this? Do Corleones live in the neighborhood? The judge understood the cinematic import of the incident, noting "The [movie] scene, probably one of the most iconic in cinematic history, has come to exemplify an act of intimidation through violence, a reminder of power, and a warning that a request or "offer" from a Godfather or leader of an organized crime family should not be "refused.""
Believe it or not, this opinion is worth noting even if there wasn't a decapitated equine. After this traumatic experience, community members started pointing fingers at each other over whodunit. The plaintiff accuses the defendants of posting the following statements at blogs and newspaper websites:
* "We all know who was behind the Horse Head . . . there is only one man around town dumb enough, violent enough and with a vendetta to do that . . . Dave LeBlanc . . . I hope all this negative publicity on him destroys his business."
* "Dave LeBlanc is a terrorist"
* "Who was the one who threw the horse head in Gail's pool . . . check it out: . . . wawayandafirstblogspot.com."
There is even more intrigue as the co-defendants are pointing fingers at each other. Aunt and uncle accuse their nephew of making the posts; the nephew claims he was the aunt/uncle's agent and they directed him to make the posts. This implicates some potentially interesting 47 USC 230 issues that aren't explored (compare this 2008 case where a wife typed her husband's comments).
The court says the "terrorist" epithet was "rhetorical hyperbole." The court continues:
This conclusion is especially apt in the digital age, where it has been commented that readers give less credence to allegedly defamatory Internet communications than they would to statements made in other milieus.
Of course, in the modern post-9/11 era where we have sacrificed our liberty for the (usually false) perception of security, calling someone a "terrorist" is among the worst things you can do. Definitely don't joke about it in airport security lines. Here, the court--without reservation--says the online reference doesn't have the obvious serious implications that normally attach to being a "terrorist." Why not, especially given that the horsehead-target was an elected government official? I wonder if ethnicity might have something to do with how we interpret the accusation?
Either way, there is now an impressive body of precedent holding that people don't interpret online name-calling literally. See, e.g., Seldon v. Compass Restaurant, Chaker v. Mateo, Sandals v. Google (cited here), DiMeo v. Max, Finkel v. Dauber and others. I wish this meant that plaintiffs will think twice about suing over online name-calling, but I doubt it.
Still, the news isn't all good for the defendants. The court says it's defamatory per se to assert that someone put a severed horse head in someone's pool, so it reserves dismissal of that claim.
[Photo credit: horse isolated on a white background // ShutterStock]
Posted by Eric at 08:49 AM | Content Regulation | TrackBack
December 13, 2012
Two More Cases Hold That Anti-SLAPP Laws Protect Consumer Reviews
By Eric Goldman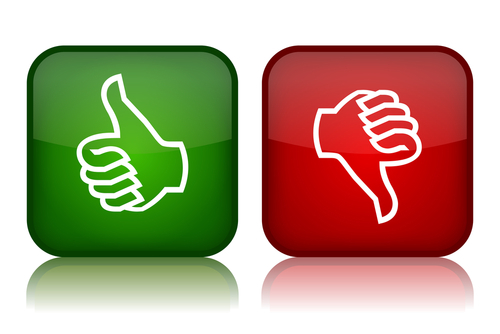 Every anti-SLAPP law is worded differently, but some statutes protect statements on "matters of public interest," "issues of public concern" or something similar. This language usually doesn't explicitly reference consumer reviews of marketplace offerings, but my position is that consumer reviews should categorically qualify as matters of public interest because they help consumers make better marketplace choices, and society benefits from more efficient marketplaces. Typically-- but not always--courts have reached this result, but sometime with more drama than necessary. Thus, it's nice to see two clean rulings finding that consumer reviews qualify for anti-SLAPP protection.
Colocation America, Inc. v. Archie Garga-Richardson, 2012 WL 6098545 (Cal. App. Ct. December 10, 2012)
Garga-Richardson was the plaintiff's customer until they had a falling-out (over Colocation America's termination of Garga-Richardson's colocation account after he allegedly launched a DoS attack). He posted negative reviews all over the Internet (see, e.g., the Yelp review), including at his personal website ScamFraudAlert.com, containing the following assessment:
When dealing or conducting business with Mr. Albert Ahdoot dba Colocation America, Inc ... and his related businesses or data centers, please exercise CAUTION AND CARE as Mr. Ahdoot is not a man of his word.
The parties dispute whether this posting involves an "issue of public interest." Citing Chaker v. Mateo, the court says yes:
Consumer information is generally viewed as a matter of public interest. (Wilbanks v. Wolk, supra, 121 Cal.App.4th at p. 898.) The server hosting provided by Colocation America potentially attracted a large number of possible customers, since many if not most businesses now rely on servers for storing data and facilitating Internet connectivity. A comment (whether fair or not) on the business practices and honesty of a server hosting provider is indisputably a form of consumer information, and it therefore concerns a matter of public interest. (emphasis added)
AR Pillow Inc. v. Maxwell Payton, LLC, 2:11-cv-01962-RAJ (W..D. Wash. Dec. 4, 2012) [warning: 6MB file]
I previously blogged this dispute. The plaintiff makes foam wedge pillows to combat infant reflux. The defendant isn't a typical consumer; instead, she resold the pillow until she decided it wasn't advisable for her audience, so she dropped the pillow from her product line and wrote a negative review of the pillow.
The court says the review "provides a general warning to consumers visiting her website regarding her concerns with the performance of another company's product," and thus it qualifies as a matter of public concern. The court doesn't expressly base this conclusion on the underlying childrens' health issue, though that certainly didn't hurt. Because the review qualified for anti-SLAPP protection, the court dismisses the defamation and tortious interference claims and awards the defendants their attorneys' fees plus Washington's statutory anti-SLAPP bonus of $10,000 per defendant (a total of $30,000).
More Reading
* Ripoff Report and Topix Postings Protected by California's Anti-SLAPP Law--Chaker v. Mateo
* We Need Federal Anti-SLAPP Legislation, But Sen. Kyl's "Free Press Act of 2012" Isn't the Answer (Yet)
* Texas Ruling Shows the Benefits We'd Get From a Federal Anti-SLAPP Law--American Heritage Capital v. Gonzalez
* Ninth Circuit Upholds Anti-SLAPP Ruling for Blogger/Griper--Sedgwick v. Delsman
* CA Anti-SLAPP Cases Involving Consumer Reviews as Matters of Public Concern
* Dentist Review on Yelp Gets Partial Anti-SLAPP Protection--Wong v. Jing
* Recent Anti-SLAPP Developments
* Why I Support HR 4364, the Proposed Federal Anti-SLAPP Bill
[Photo credit: Thumbs up and down buttons // ShutterStock]
Posted by Eric at 09:46 AM | Content Regulation | TrackBack
December 12, 2012
Bit-Torrent Copyright Litigation Updates, and a Potentially Significant Decision on Joinder
[Post by Venkat Balasubramani]
We don't track the numerous mass file sharing cases going on around the country. There are too many of them, and it's not easy to glean any sort of a clear trend. But here are a few that came across the transom recently.
Well Go USA, Inc. v. Filesharing Swarm, 12 cv 00963 (S.D. Tx. Sept. 25, 2012): the court first deals with whether a subpoena is properly issued under 17 USC section 512(h). Following RIAA v. Verizon, the court says that these subpoenas are only available to obtain information from ISPs that actually store—rather than act as conduits for the access of—the files in question.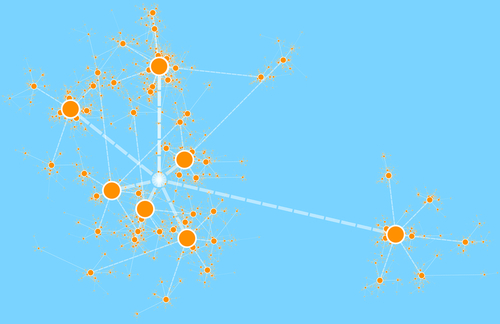 The court grants limited discovery (subject to a protective order). Finally, the court expresses concerns as to whether the defendants are all properly joined. The court allows the defendants to be part of the lawsuit at this stage but allows defendants to present arguments (after service) as to why joinder is not proper.
AF Holdings v. Doe & Botson, 12-CV-02048-EJD (N.D. Cal. Oct. 3, 2012): this case squarely addresses a person's liability for infringements effected via an open wi-fi connection (the order mentions that plaintiff is trying to hold Botson liable for "failing to secure his internet connection," so I read this as a case involving open wi-fi, rather than a case where someone was provided a password and engaged in infringing acts). Either way, the court says that a claim of negligence is preempted by the Copyright Act. For good measure, the court also says in the alternative that the claim is barred by Section 230, and that there's no special relationship between the plaintiff and defendant so there's no duty, and no underlying basis for a negligence claim.
Aerosoft GMBH v. Does, 12-21489-CIV-SEITZ/SIMONTON (S.D. Fl. Oct. 23, 2012): this is a case where the court granted limited discovery (as in the Well Go USA case). Defendants then brought motions to quash, arguing that joinder was improper. The court says that there is mixed authority on the issue but ultimately finds that Bit-torrent swarm joinder is not proper. Plaintiffs argued that the various pieces of the file shared by defendants could have been used to aggregate a whole copy, but the court says this argument is "deceptive in its allure." While the trackers may all fit together to form the whole file, there's no allegation or evidence that defendants actually participated in the same transaction. The court also says that each user didn't choose to engage with the other users. The court quashes all subpoenas that seek information regarding doe defendants (except for the first named defendant).
Discount Video Center, Inc., et al. v. Does, 12-10805-NMG; 12-10532-GAO; 12-10758-GAO (D. Mass. Nov. 16, 2012): I'm not sure exactly what happened in this case (three different cases--two brought by Patrick Collins and one by Discount Video Center). The court basically loses patience with counsel for plaintiff and concludes that plaintiffs have no intention of litigating these cases:
Plaintiff Patrick Collins, Inc. has sued at least 11,570 John Doe Defendants in litigation around the country without ever serving a single defendant.
They are just looking to identify and send letters to Doe defendants. In fact, the court is not even sure that plaintiffs have any plan to identify the defendants ("[plaintiffs] have not proposed a discovery plan aimed at identifying the infringers they have sued"). The court has some choice words for plaintiffs' counsel (e.g., the "course of action [plaintiffs intends to pursue] . . . suggests an improper effort to engage in judge shopping and evidences a disregard for the Court's limited public resources"). End result: requests for early discovery denied; plaintiffs ordered to show cause as to why the lawsuits should not be dismissed for failure to effect timely service.
Third Degree Films v. Does 1-47, 12-10761-WGY (D. Mass. Oct. 2, 2012): Judge Young, who had previously rejected an improper joinder argument raised by Doe defendants, revisits the issue. The court finds that joinder is proper under Rule 20(a)(2)(B) because there's a logical relationship between the claims brought against the various defendants. There is also evidentiary overlap, and an "aggregate of operative facts." However, the court says it has discretion under Rule 20 to implement "protective measures," and it exercises that discretion:
This Court is concerned that the joinder mechanism is being manipulated to facilitate a low-cost, low-risk revenue model for the adult film companies . . . . Third Degree and like companies file a single cookie-cutter complaint alleging copyright infringement against tens, hundreds or thousands of individuals based on their IP addresses, paying only a single $350.00 filing fee, and likely employing a contingency fee structure . . . . The company relies on the combined threat of substantial statutory damages and the embarrassment of being publicly named as illegally downloading a pornographic film . . . to assume that at least some of the defendants will settle for perhaps $2,000 or $3,000 – which result comes at minimal cost to the company. . . . [O]ur federal court system provides litigants with some of the finest tools available to assist in resolving disputes; the courts should not, however, permit those tools to be used as a bludgeon.
The court is careful to say that it's not aware of any bad conduct on the part of Third Degree, but that it is uncomfortable with the overall structure of these lawsuits and settlements. The court severs Does 2-47 from the lawsuit and requires Third Degree to file individual complaints against them.
__
As mentioned initially, it's pretty difficult to discern any sort of a trend from this litigation. That said, judges are expressing discomfort with the litigation tactics being used against Bit-torrent defendants. Maybe a few bad apples are ruining it for the rest of the litigants? Who knows. (Someone should map out the jurisdictions where judges have ordered the copyright plaintiffs to proceed individually. This would be useful for both sides, and sounds like a great project for a law student to undertake.)
Judge Young's opinion is particularly significant because it's a reversal of his previous position. It's also a thorough opinion. The fact that it relies on the court's discretionary power under Rule 20 (rather than the question of whether joinder is appropriate in the first instance) is interesting as well. That discretion is more insulated from appellate review.
Finally, see this article from Timothy B. Lee at Ars: "Porn trolling firm dogged by identity theft allegations." Ouch.
Previous posts:
Court Nukes Another Mass Defendant File-Sharing Lawsuit -- Digiprotect v. Does
Copyright Doe Defendant Can't Quash Disclosure Subpoena Anonymously—Hard Drive Productions v. Does
[image credit: Shutterstock/Kentoh - "social networking online"]
Posted by Venkat at 04:26 PM | Copyright , Derivative Liability
December 10, 2012
Facebook Doesn't Violate Antitrust Law When It Controls Its Users' Experience--Sambreel v. Facebook (Forbes Cross-Post)
By Eric Goldman
Sambreel Holdings LLC v. Facebook, Inc., 2012 WL 5995240 (S.D. Cal. Nov. 29, 2012)
As successful Internet companies evolve from shoestring start-ups into marketplace incumbents, inevitably their reward will include antitrust challenges to their conduct.  The flagship example is the FTC's investigation of Google's ($GOOG) practices, which has been dragging on for nearly two years--mostly because the FTC didn't have (and probably still doesn't have) any smoking gun evidence of Google's bad behavior.
While the FTC investigation might get the headlines, there has been a steady stream of lower-profile antitrust challenges against Google as well (KinderStart, Person and myTriggers are three cases that come immediately to mind).  These civil challenges rarely go anywhere because they have zero merit.  It's easy to plead an antitrust violation, but it's much, much harder to prove.
Now that Facebook ($FB) has developed into an Internet incumbent, antitrust claims are beginning to follow it too. Just like Google's experiences,  most claims against Facebook are probably spurious, as evidenced by a recent ruling.
PageRage's Lawsuit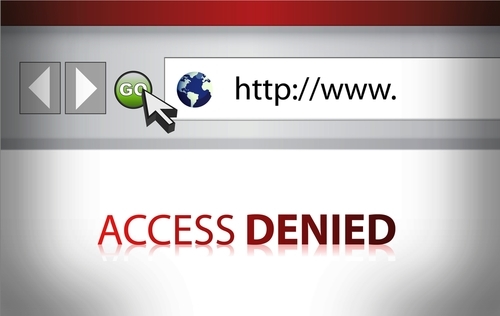 PageRage is a user-installed browser plug-in that customizes the display of Facebook's pages.  Facebook denigrates PageRage as adware, but PageRage claims that Facebook didn't initially object to PageRage's operation as a plug-in.  PageRage says it grew to 4 million users/day and over $1M in monthly ad revenue before Facebook changed its mind and dropped the hammer on it.  PageRage claims that Facebook became concerned that advertisers were using PageRage as a cheaper way to reach Facebook users, so Facebook thwarted use of its plug-in in two ways: (1) Facebook organized an advertiser boycott, and (2) Facebook required its users to remove all plug-ins from PageRage's parent company if users wanted to access Facebook.  PageRage then says Facebook's technological block cost it a million users/day, and Facebook reenabled PageRage use only when PageRage agreed not to display its own advertising, leading PageRage to cut "more than half its workforce, cease developing new products, and suffer significant financial losses."
PageRage objected to several of Facebook's practices, such as Facebook's requirement that app developers display only Facebook-approved advertisers in their apps.  The court responded that Facebook may have legitimate business reasons for restricting the ads its users see (the court cited "Facebook's ability to maintain the quality of its product"), and the court noted Facebook didn't restrict PageRage's activities outside of the Facebook network (cites to LiveUniverse v. MySpace and Facebook v. Power Ventures).  As a result, the court dismissed PageRage's complaint, although it did give PageRage a chance to try again.  I expect PageRage will file an amended complaint, but I doubt it will fare any better in court given the over low merit of their arguments.
Implications
Although this was an easy case, the judge had some strong and interesting views about how antitrust law cannot interfere with Facebook's rights to manage its user experience.  For example, the court says:
Facebook has a right to control its own product, and to establish the terms with which its users, application developers, and advertisers must comply in order to utilize this product....Facebook has a right to protect the infrastructure it has developed, and the manner in which its website will be viewed.
Elsewhere, the court says:
There is no fundamental right to use Facebook; users may only obtain a Facebook account upon agreement that they will comply with Facebook's terms, which is unquestionably permissible under the antitrust laws. It follows, therefore, that Facebook is within its rights to require that its users disable certain products before using its website.
These statements are quite helpful for both Facebook and other online services.  In effect, antitrust law often involves aggrieved businesses trying to second-guess the business decisions of other profit-seeking enterprises, and we ought to support the efforts of online services to support their customers' needs.  For more on this, see my discussion of 47 U.S.C. 230(c)(2) as an enabler of service provider discretion.
Facebook sent me this terse comment about the ruling, attributed to Craig Clark, Lead Counsel, Facebook: "We are pleased with the decision."   As well they should be, in light of the judge's powerful endorsement of their discretionary managerial powers!
Despite this favorable ruling, Facebook will be encountering antitrust challenges with increasing frequency for at least four reasons.  For more on this, see Robert Hof's post, Facebook's Looming Post-IPO Challenge: Antitrust.
First, Facebook is big, and as the FTC-Google investigation illustrates, big increasingly triggers antitrust scrutiny even without any evidence of bad conduct.  Second, Facebook benefits substantially from network effects that effectively lock-in its users--even if they no longer love the site.   This lock-in effect gives Facebook some leverage to control ancillary economic activities both on and off Facebook, as well as make poor anti-user product choices and avoid punishment in the marketplace.  Third, as more entrepreneurs invest in Facebook-specific applications whose value can be instantly reduced or destroyed by Facebook's self-interested business decisions, we can expect these entrepreneurs will reach for any tool to preserve their investments.  Fourth, I've seen a small uptick in the discussions of Facebook as "infrastructure" or "a utility," and either characterization leads towards further regulatory control over Facebook's product decisions.  Thus, Facebook may have won this easy court challenge, but the looming battles will become increasingly dangerous to Facebook's autonomy--and profits.
[Photo credit: "Website access denied" // ShutterStock]
Posted by Eric at 10:50 AM | Content Regulation , Marketing | TrackBack
Sex Offender Online Registration Statute Covers New Myspace Account -- State v. White
[Post by Venkat Balasubramani, with comments from Eric]
New Hampshire v. White, 2012 WL 6062701 (N.H., Dec. 7, 2012)
New Hampshire requires registered sex offenders to notify law enforcement when they create new "online identifiers."

The defendant, a registered sex offender, was charged with failing to register prior to using a Myspace account. The trial court dismissed the indictment because the Myspace account used the defendant's own name along with a previously reported email address, and therefore registration of the Myspace account was not required. The N.H. Supreme Court disagrees.
The statute defines "online identifier" as including:
Electronic mail address, instant message, screen name, user identification, user profile information, and chat or other Internet communication name or identity information.
The New Hampshire Supreme Court looks to the dictionary definitions of the words "user" and "profile," and also (citing to Griffin, a MySpace evidence case) notes that Myspace is a "social networking" website where people create "profiles" and interact with other members. The court says that just accessing Myspace doesn't require a profile, but posting information requires "membership," including a profile. With this in mind, the court says it is "apparent that MySpace membership requires the creation of a personal 'profile' or 'biographical account' . . . triggering an obligation to report its creation to law enforcement."
The court rejects defendant's argument that, because he previously reported his email address, he shouldn't have to report the Myspace account, saying that the statute separately references user profiles and email addresses. The court also says that its interpretation gives effect to legislative intent, which would define online profile broadly to allow for robust investigation and monitoring of registered sex offenders. Finally, the court rejects the vagueness challenge to the statute.
__
Myspace returns from the ashes?!
On a more serious note, legislatures always struggle with definitions of online activities; I think to a certain extent this is just inevitable. (See Eric's posts: "The Proposed "Cloud Computing Act of 2012," and How Internet Regulation Can Go Awry/"; and "Big Problems in California's New Law Restricting Employers' Access to Employees' Online Accounts.") The line between new accounts vs profiles versus services that are merely add-ons to existing accounts is grey. For example, consider Twitter and third party photo sharing sites or services. Are these new "online identifiers"?
What's troubling here is that the defendant will suffer penal consequences for violating a statute that the trial court and appellate court couldn't agree on the contours of. There is of course the larger question of whether it's appropriate to restrict online networking for registered sex offenders. My read is that the cases have been pretty mixed—some courts have upheld challenges to these laws while others have allowed the restrictions.
______
Eric's comments:
1) If you're a sex offender, the rules of using the Internet are just different than for everyone else. So if you're a sex offender and want to use a social networking site, it's fair at this point to assume doing so is a heavily regulated activity.
2) Still, New Hampshire statutory definition is ambiguous--fatally, in my opinion. As Venkat indicates, the statute requires sex offenders to report the creation or changes to any "electronic mail address, instant message screen name, user identification, user profile information, and chat or other Internet communication name or identity information." Some situations are clearly covered by this language, like a sex offender creating a new email address or social networking site account, but there are countless border cases. For example, what does it mean to change an "Internet communication...identity information"? I have absolutely no idea, and attaching criminal sanctions to a statute with impossible-to-decipher language like this is not OK.
3) As much as I object to the statute on constitutional grounds, I object to it even more on empirical grounds. I have yet to see any empirical evidence that statutes requiring sex offenders to report their user credentials actually solves any social problems. It relies on a series of inferences that seem dubious to me, starting with the empirically unproven inference that social networking sites are a critical path towards sex offender recidivism. (I imagine that's true for a minority of sex offenders, but even then I'd like to see the data). Until we prove that assumption, it's also possible that these statutes don't help one bit. Meanwhile, the statutes create easy ways for sex offenders to commit technical violations--and, in fact, it's possible the statutes are even socially harmful by hindering sex offender rehabilitation and mainstreaming.
Related posts:
Backpage Gets Important 47 USC 230 Win Against Washington Law Trying to Combat Online Prostitution Ads (Forbes Cross-Post & More)
Banning Sex Offenders from Social Networking Sites is Unconstitutional--Doe v. Jindal
Posting Family Photos to Facebook With Snarky Comments Isn't Harassment of Family Member -- Olson v. LaBrie
Federal Prosecution Over "Threats" on Craigslist – US v. Stock
A Close Look at Missouri's "Amy Hestir Student Protection Act" (Guest Blog Post)
Virginia Appeals Court Affirms Conviction for Posting Threatening Rap Lyrics on MySpace -- Holcomb v. Virginia
Lori Drew Criminal Case Ends With a Whimper
Online Kevorkian's First Amendment Challenge to Assisted Suicide Convictions Unsuccessful -– State v. Melchert-Dinkel
Posted by Venkat at 08:29 AM | Content Regulation
December 06, 2012
Useful Article on the First Sale Doctrine in Trademark Law (Guest Blog Post)
By Guest Blogger Yvette Joy Liebesman
[Eric's Note: We've repeatedly blogged on first sale/exhaustion principles on the blog, usually lamenting how easily circumscribed they are (see, e.g,. the posts about Mary Kay v. Weber and the Beltronics case) and the potential deleterious implications for e-commerce marketplaces like eBay. You may even recall the 2010 conference we had on the topic at SCU. Prof. Liebesman, who has guest-blogged here before a couple of times, put together a helpful article on this key topic. The article recounts and rationalizes the loose doctrinal threads contributing to the confusion over trademark exhaustion/first sale. This blog post helps explain why you should check out the entire article.]
Yvette Joy Liebesman and Benjamin Wilson, The Mark of a Resold Good, 20 George Mason L. Rev. 157 (2012)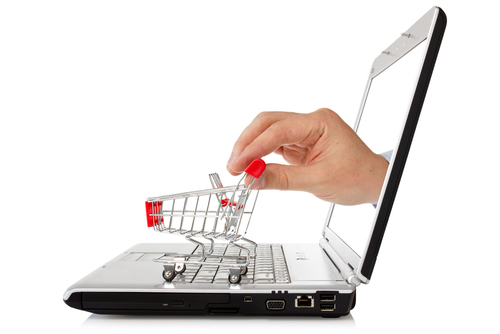 Our article, recently published in the George Mason Law Review, concerns mark owners' attempts at stifling the online resale of their goods. Over the past ten years, casual resellers have migrated from garage sales, swap meets and consignment stores to online sites such as eBay and Craigslist. What were once minor side hobbies have, in many instances, become lucrative businesses. Today, there are hundreds of books available about selling goods online, every month 30 million new ads are posted on Craigslist, and every day six million new listings are published on eBay. These goods—when genuine― should be protected by the first sale doctrine, a well-known defense to infringement claims that applies across patent, copyright, and trademark law. Simply stated, once a manufacturer sells a product, it may not interfere with future sales of that particular good.
As one can imagine, this explosive growth of online resales has negatively affected the market for new goods, leading manufacturers to try to stifle independent resellers. Encouraged by expansion of trademark protection in the courts, mark owners have become increasingly aggressive in policing their marks, often relying on spurious claims of trademark infringement. Specifically, mark owners will claim that the reseller is causing initial source or sponsorship confusion based on the distribution channel, even though there is no confusion as to the source of the genuine good. They have also taken their fight to Internet service providers and online auction sites, alleging contributory infringement based on resellers' use of these sites to advertise the goods. Courts have aided manufacturers by ignoring the lack of confusion as to a good's source and finding that online initial interest confusion as to sponsorship or affiliation of the distribution channel constitutes infringement. These courts' reasoning is even contradicted by strong evidence showing that many consumers visit sites like eBay and Craigslist for the purpose of finding genuine goods at lower costs than they would find buying directly from the mark owner or authorized retailer, and are therefore not confused as to affiliation regarding distribution channel. Small resellers, however, are faced with either defending themselves in court (where a successful defense is becoming increasingly uncertain) or ceasing operations.
Marks can be inextricably bound to the goods to which they are attached. For example, when one buys a Waterford crystal vase, the Waterford mark remains associated with the vase. No matter how many times that vase is sold, traded, gifted, regifted, or bequeathed, it forever is identified as a Waterford vase, which is one of trademark law's chief functions: identifying the source of the vase. A claim of confusion based on this unbreakable association is neither the goal nor the intention of trademark protection. Merely because the Waterford mark remains linked to its vases as a source indicator does not and should not allow Waterford to control sales of their goods that take place outside their own distribution chains. Such an outcome would eviscerate the very purpose of the first sale doctrine.
In our article, Mr. Wilson and I argue that, in the context of the Internet secondary market, whether the distributor is affiliated with the manufacturer is irrelevant as long as the goods are genuine. Courts should apply a presumption of no affiliation between the reseller and the manufacturer, and for any successful Lanham Act claim, actual deception regarding this affiliation should be required. We also propose the elimination of initial interest confusion as a cause of action under the Lanham Act, as well as legislatively strengthening trademark first sale and nominative fair use doctrines, so that making use of those defenses does not create a higher bar to scale when the resale occurs online versus in a brick-and-mortar setting.
Our call for an end to spurious claims of confusion is in accord with the work of other scholars regarding irrelevant confusion, the weak state of trademark fair use, and the inadequacy of trademark defenses. As with those arguments, our article contends that mark owners' attempts to increase the scope of their control over distribution channels thwart competition while doing little to protect consumers from deception. Our suggestions would protect the lawful sale of goods in the secondary market while allowing manufacturers to prevent counterfeit products from being sold online. These proposals would provide resellers and auction websites guidance in navigating the minefield of rights and duties with regard to Internet secondary-market sales.
Policies that advance the mark owner's ability to control all distribution channels would harm consumers and disincentivize competition; manufacturers would have less motivation to innovate and improve their product when they control all distribution of goods beyond their first sale. Conversely, protecting the resale market increases consumer choice and spurs mark owners to innovate and develop new and improved products.
[Photo Credit: "e-commerce concept. hand reaches out of a laptop with a shopping cart" // ShutterStock]
Posted by Eric at 10:20 AM | E-Commerce , Trademark | TrackBack
December 05, 2012
Amazon Not Liable for Affiliates' Allegedly Bad Acts--Routt v. Amazon
By Eric Goldman
Routt v. Amazon.com, Inc., C12-1307JLR (W.D. Wash. Nov. 30, 2012)
Sandy Routt is an artist (check out SandysBeachGifts.com if you care). She claims that Amazon affiliates (called "associates" in Amazon's vernacular) displayed her copyrighted photos (product shots) of her products on their websites and then bait-and-switched potentially interested buyers to alternative offerings. Instead of suing the affiliates, Routt sues Amazon.com for the affiliates' behavior, alleging copyright infringement, trademark infringement and violations of the state consumer protection law (the CPA). Amazon defeated the claims on a 12(b)(6) motion to dismiss, though the court gives Routt a chance to replead.
Vicarious Liability. The court dismissed her various vicarious liability claims because, in all cases, Routt didn't adequately allege that Amazon had sufficient control over its affiliates' activities. The court cites Amazon's self-protective language in its affiliate agreement and Routt's overall too-general pleadings. Routt argued that Amazon's contract requires affiliates to comply with IP law and says it can terminate affiliates who violate that provision. However, the Ninth Circuit rejected the salience of those facts to vicarious liability claims in Perfect 10 v. Amazon. The court also says it's persuaded by the analogous Sellify v. Amazon ruling, also rejecting Amazon's liability for its affiliates' conduct.
Direct Copyright Infringement. The court says Routt only alleged copying by affiliates, not by Amazon.
CPA. Routt claimed that Amazon was part of a far-reaching "scam" whereby its affiliates would engage in bait-and-switch and Amazon would profit. The court says that Routt didn't marshal adequate facts in the complaint to support this theory.
Contributory Infringement. The court says that Routt's pleadings were too conclusory.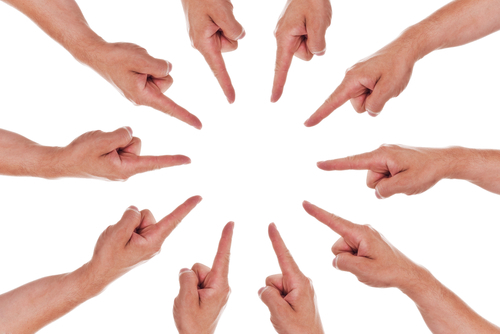 Implications. Over the years, we've seen aggressive legal arguments from plaintiffs--usually exhorted with the utmost conviction of their veracity--that advertisers should be accountable for their affiliates' actions. Among the worst offenders are the FTC and state AGs' offices, but plenty of plaintiffs have breathed fire on this theory too. However, when those theories have been tested in court, they have generally failed miserably. I don't know why it's so hard to understand that an advertiser shouldn't be liable for the conduct of its independent contractors, but the overreaching legal arguments just won't quit. How many advertiser wins in court will it take to convince plaintiffs to move on?
Related posts:
* FTC Online Endorsement Guidelines Strike Again - FTC Dings Legacy Learning Over Allegedly Misleading Affiliate Reviews
* Important Ninth Circuit Ruling on Keyword Advertising, Plus Recaps of the Past 4 Months of Keyword Ad Decisions
* Amazon Isn't Liable for Rogue Affiliate's Keyword Ad Buys--Sellify v. Amazon
* Affiliate Liability Talk Notes from SMX West
* Affiliate Liability Extravaganza
and see the many cases cited in these last two posts
[Photo credit: "a circle of fingers point to the center" // Shutterstock]
Posted by Eric at 12:04 PM | Copyright , Derivative Liability , Trademark | TrackBack
December 04, 2012
The Problems With Software Patents (Forbes Cross-Post)
By Eric Goldman
The U.S. patent system largely treats all innovations equally, but innovation often works quite differently in different industries.  In particular, the software industry differs from other major innovative industries--such as computer hardware and biotech/pharmaceuticals--in several key ways, and those differences can create (and have created) significant friction for the patent system.
Software patents have also created big--and expensive--problems for companies throughout all sectors of our economy.  Pretty much as soon as they get venture financing, start-up companies are getting approached by "patent trolls" with offers they can't refuse: pay me now or pay your lawyer many times that amount to prove you don't have to pay me.  And large companies, especially in the smartphone industry, are paying literally billions of dollars to acquire patent portfolios to keep those portfolios from falling into the wrong hands and with the hope that large patent portfolios will fend off competitor threats (i.e., provide the company freedom to operate its business without interference from competitors' patents).
This post is the first of a two-part series recapping a conversation we had earlier this month at Santa Clara University entitled "Solutions to the Software Patent Problem."  In this post, I'll explain how innovation in the software industry differs from other industries and some of the resulting problems associated with software patents.  In a subsequent post, I'll talk about possible fixes.
What's unique about software?  Three main differences:
1) Software Has Short Innovation Cycles
Software iterates quickly.  Most software programs, and features of those programs, have an effective commercial life of only a few years.  Then, new software developments quickly render prior innovations obsolete .  Contrast this with mechanical innovations, some of which may have commercial lives of decades, and pharmaceutical innovations, which may retain commercial value indefinitely.
Some implications of the short innovation cycles in the software industry:
Software Has Significant First Mover Advantages.  Software innovators can recoup some of their R&D investments simply through de facto marketplace exclusivity from being the first mover.  An example: assume that a particular software innovation has a two-year commercial lifecycle and it takes competitors 6 months to bring a matching product to market.  In a situation like this, the first mover gets 1/4 of the maximum useful exclusivity period simply by being first to market.  In some cases--many cases?--the exclusivity period provided by the first mover advantage is more than enough to motivate software R&D without any patent protection.
Software's Lifecycles End Before Patents Issue.  As a practical matter, the commercial lifespan of a software program or feature (before being mooted by new innovations) is usually shorter than the time it takes the U.S. Patent & Trademark Office to resolve a patent application--a process that often takes 4 years or more.  So invariably the patented innovation will be obsolete by the time the Patent Office decides if it's worthy of a patent.
2) Software Will Be Produced Without Any Patent Incentive
We principally justify patent law on utilitarian grounds: that social welfare improves by providing innovators with an economic reward in the form of a limited-term marketplace exclusivity.  The utilitarian argument leads to patent's "quid-pro-quo": society gives innovators something really valuable--monopoly-like rights to exclude competition--in exchange for a number of socially valuable deliverables from innovators: investments in R&D, public disclosure of those R&D results, and eventually the unrestricted rights to replicate the innovation.
It's great when the quid-pro-quo model works as designed, but that's not always the case.  One way the quid-pro-quo model breaks down is if we give up the quid (the rights to exclude) when we would have gotten the quo (the R&D investments and public disclosure) in any case.   In those circumstances, society "overpays" for the innovation.
There are several reasons to believe that society overpays when it provides patent protection for software.
Copyrights and Trade Secrets Provide Adequate Production Incentives.  Multiple aspects of software can qualify for copyright protection: the source code, the compiled code, the visual layout, the documentation, possibly even the aggregation of menu commands (the "structure, sequence and organization" of the software).   Copyright only protects the expression of ideas, not the ideas themselves, so the ideas may be freely reused by competitors and others.  However, the line between ideas and expression in copyright is hardly clear (see, e.g., my posts about EA v. Zynga and the Spry Fox v. Lolapps disputes), giving even more berth to copyrights' scope.
Trade secrets also protects software source code and sometimes other aspects of software, such as proprietary limited-distribution documentation.  While trade secrets won't prevent copying of widely available software, even in that case it can still slow down the competition (and thereby extend any first mover advantage) by preventing the competitors from obtaining shortcuts to facilitate knockoffs.
Thus, even if it's not complete protection, the combination of copyright and trade secrets can provide substantial intellectual property protection for software.  Historically, this combination has provided adequate incentives for the software industry.  During the first several decades of the software industry--a period which saw explosive industry growth--software patents were rarely obtained and even more rarely enforced.
Software Vendors Can Restrict Competition Without Patents.  Software can have substantial lock-in effects that can thwart competition without patents.  For example, software users may become locked into one vendor's offerings due to proprietary file formats, the difficulty of learning/re-learning menu commands or keystrokes, a developer community that creates valuable apps specific to the software, and user investments in their own proprietary customizations (such as the infamous example of macros in Lotus 1-2-3).  We might lament the competitive distortions associated with these lock-in effects, but so long as the software vendor doesn't break the law, they represent a crucial explanation for software innovation without patent incentives.
Software Gets Produced Without Any IP Incentives at All.   The free and open source software community provides another example of software's quo without patent's quid.  In those communities, people work collaboratively without any individual contributor getting any intellectual property protection for their contributions.  In many cases, this is because the contributor has other ways of monetizing their efforts, such as offering maintenance or customization services or building a reputation for programming expertise that leads to job offers.  (I explore these alternative monetization methods in my article comparing Wikipedia and the FOSS community).  Further, some free and open source software contributions are purely altruistic, made without any financial expectations at all.  Collectively, the free and open source software community has proven that lots of software--even large-scale enterprise-class software--will be produced without any patent incentives.
3) Other Problems
Software Gets Patented at Too High a Level of Abstraction.  Stripped to its basics, software gathers, manipulates or displays data.  There may be novel ways of accomplishing those goals, but the true novelty typically is limited to some arcane implementation in the software code, not the concept of gathering, manipulating or displaying data.  Unfortunately, too many software patents claim protection at the highest level of abstraction (i.e., "moving data on a network"), not at a lower level like the more mundane implementation of that concept.
The result is overbroad software patents that overclaim their true novelty.  The overclaiming should lead to patent application denials on numerous grounds, including failure to enable, failure to satisfy the written description requirement, and obviousness.  But if the PTO doesn't aggressively screen the patents on those grounds, bogus patents get through the system.  That's happened way too often.
The USPTO Mishandled Software Patent Applications.  Furthermore, for a long time--a decade or more--the PTO did not adequately research the prior art applicable to software patents.  Patent examiners typically focus their prior art searches on the database of existing patents.  This means that when there's a watershed technological change--like the initial wave of software patent applications--the examiners don't see a lot of applicable prior art in their existing patent database.  Therefore, they grant patents that don't deserve protection.  Eventually the patent database becomes rich enough with prior art to reach an equilibrium, but the errors in the interim produce a batch of legacy patents that never should have issued.
Software Is Too Hard to Describe Precisely.  Related to the abstraction problem, the boundaries of many software "innovations" are too hard to describe precisely.  (In contrast, the specific implementation methods would be much easier to describe).  Because of the semantic challenges, the resulting patents are so opaque that no one can understand what they mean.  This also means that the patent owner can adopt expansive interpretations of the patent boundaries and then use the threat of patent litigation over those ambiguous borders to extract cash from potential defendants--even those who would ultimately be outside the patent's scope if they invested in challenging the patent owner.
Patent Research by Subsequent Innovators Is Too Costly.  In theory, product developers can check the patent database to see if they are transgressing someone else's patents.  In practice, this doesn't work in the software industry for at least two reasons.  First, as mentioned, the imprecision of software patents makes it hard for developers to realize that the patent owner thinks the patent covers the developer's efforts.  Second, large software programs may have millions of lines of code, while it's possible to obtain patents for functionality that can be expressed in only a few lines of code.  The result is that a single software program could potentially implicate thousands, or even tens of thousands, of patents.  The costs to find these patents, research their applicability, and then where appropriate negotiate licenses to even a small fraction of those patents, would vastly exceed the potential economic returns from most software applications.  Thus, software developers rationally choose not to research the patent database at all and instead "fly blind."
There are even more problems with software patents, but this brief summary lays the foundation for part two of this series, where I will examine some possible solutions to the problems associated with software patents.
Posted by Eric at 11:50 AM | Copyright , Patents , Trade Secrets | TrackBack
Employee/Ex-Employer Lawsuit Over Twitter Account Settles – Phonedog v. Kravitz
[Post by Venkat Balasubramani]
PhoneDog v. Kravitz, No. C 11-03474 MEJ (N.D. Cal.)
This is one of the first cases where employee and employee (in this case contractor) battled over a Twitter account. Noah Kravitz worked for PhoneDog as a contractor.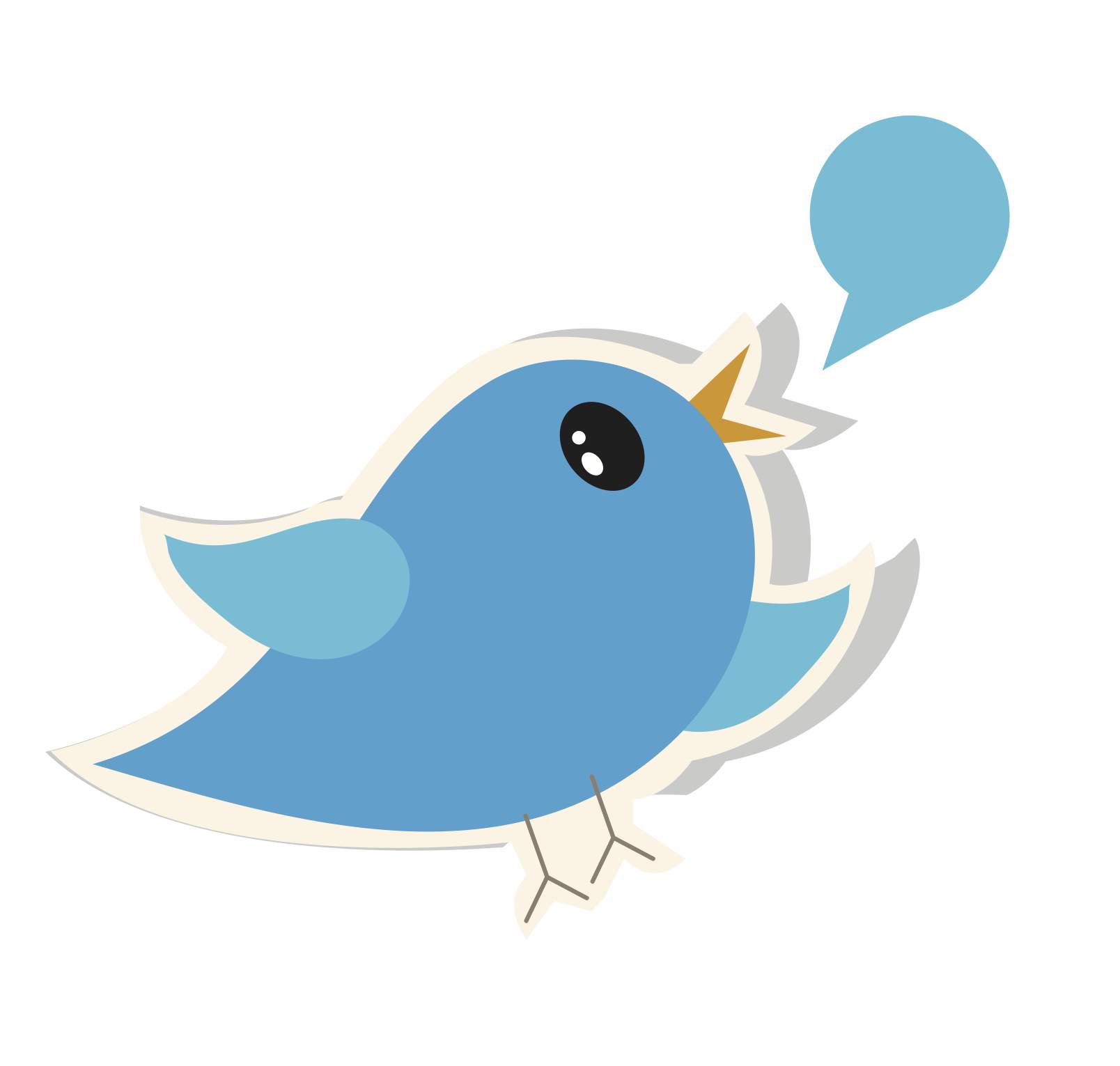 He left and took the account with him. The parties dispute the sequence of events, but he says he changed the @PhoneDog_Noah username to "@noahkravitz" with PhoneDog's blessing. PhoneDog sued, asserting claims for conversion, misappropriation of trade secrets, and interference with economic relationships. Although they didn't necessarily seem on solid legal ground, the court ultimately allowed these claims to proceed. (Kravitz predictably asserted counterclaims.) (Here are previous posts on the case: "Courts Says Employer's Lawsuit Against Ex-Employee Over Retention and Use of Twitter Account can Proceed"; "Court Denies Kravitz's Motion to Dismiss PhoneDog's Amended Claims"; and "An Update on PhoneDog v. Kravitz, the Employee Twitter Account Case".)
The lawsuit was originally filed in July 2011, and as Mashable initially reported has been finally resolved by agreement of the parties: "Writer Sued for his Twitter Followers Settles Case." Terms of the settlement agreement do not appear to be public, but at a minimum it looks like Kravitz will be holding on to the Twitter account.
Employment disputes by nature can be emotional affairs, and when you add a social media component to it, I can see emotions running high, and decisions being made based on emotion rather than reason. It's interesting that the parties decided to settle the case almost a year and a half after it was filed, with no significant litigation activity other than the initial denial of Kravitz's motion to dismiss. You wonder why they didn't resolve things easier. (This is often easier said than done, and the pure attrition of time and expenses can work wonders for the parties' willingness to settle.)
Any useful takeaways from the dispute? The obvious is to have a written agreement in place governing employee social media accounts. The other is that social media accounts often mix the personal and the professional, so from a practical standpoint making a clean break may not be possible. In this vein, recently enacted social media legislation may also fall short of providing a clean solution. (See "Big Problems in California's New Law Restricting Employers' Access to Employees' Online Accounts"; see also the earlier point: a contractual solution is preferable.)
When all is said and done, I really wonder about the economics of the litigation. Was it worth it for PhoneDog to really chase after the account after Kravitz had removed any branding from the account. On the flip side, what would have happened if Kravitz had just abandoned the account and started fresh? Either scenario would not have been the end of the world. Ultimately, the parties were battling over "followers," who can be fickle, unpredictable, and certainly tough to place a value on.
Related posts:
* Battle Over LinkedIn Account Between Employer and Employee Largely Gutted--Eagle v. Morgan
* "Social Media and Trademark Law" Talk Notes
* Court Denies Kravitz's Motion to Dismiss PhoneDog's Amended Claims -- PhoneDog v. Kravitz
* An Update on PhoneDog v. Kravitz, the Employee Twitter Account Case
* Another Set of Parties Duel Over Social Media Contacts -- Eagle v. Sawabeh
* Employee's Claims Against Employer for Unauthorized Use of Social Media Accounts Move Forward--Maremont v. SF Design Group
* Courts Says Employer's Lawsuit Against Ex-Employee Over Retention and Use of Twitter Account can Proceed--PhoneDog v. Kravitz
* Ex-Employee Converted Social Media/Website Passwords by Keeping Them From Her Employer--Ardis Health v. Nankivell
* Court Declines to Dismiss or Transfer Lawsuit Over @OMGFacts Twitter Account -- Deck v. Spartz, Inc.
* Employee's Twitter and Facebook Impersonation Claims Against Employer Move Forward -- Maremont v. Fredman Design Group
* "MySpace Profile and Friends List May Be Trade Secrets (?)--Christou v. Beatport"
[image credit: Shutterstock:zozian greetings .. "bluebird sticker"]
Posted by Venkat at 08:07 AM | Licensing/Contracts , Publicity/Privacy Rights , Trademark