Technology & Marketing Law Blog
« October 2012 | Main | December 2012 »
November 30, 2012
Court Says Plaintiff Lacks Standing to Pursue Failure-to-Purge Claim Under the VPPA – Sterk v. Best Buy
[Post by Venkat Balasubramani]
Sterk v. Best Buy, 11 C 1894 (N.D. Ill. Oct. 17, 2012)
The VPPA has spawned a lot of litigation over the past couple of years. One hot button area has been the applicability of the statute to online streaming services. (Netflix; Hulu).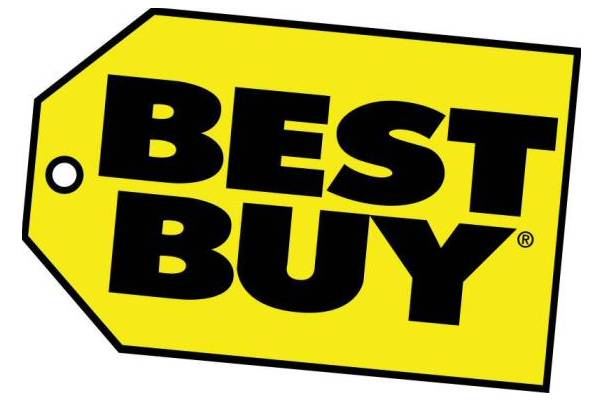 Another has been lawsuits brought to plaintiffs seeking to enforce the purging requirement imposed by the VPPA. (Redbox; Netflix). [A proposed update to the statute's consent provisions is winding its way through. See: "Why Netflix Getting What it Wants From Congress Means Your Email Will Get Warrant Protection."]
This lawsuit is a putative class action alleging that plaintiff purchased DVDs from Best Buy, and that Best Buy: (1) retained the purchase history for over a year; and (2) disclosed this information to an affiliated entity (Best Buy Co., Inc.).
No private right of action for improper retention of personal information: Section 2710(e) is a poorly worded provision that requires covered entities to purge personally identifiable information "as soon as practicable, but no later than one year from the date the information is no longer necessary for the purpose for which it was collected." The Seventh Circuit in Sterk v. Redbox (same plaintiff/counsel as in this case) held that section 2710(c) does not provide for a private right of action under 2710(e): "Seventh Circuit: No Private Cause of Action Under the Video Privacy Protection Act for Failure to Purge Information." Given that this court is clearly bound by this ruling, plaintiff tried to get creative and argue that he could assert a claim under the Stored Communications Act which is part of the same chapter as the VPPA. Judge Kennelly considered and rejected plaintiff's argument in Sterk v. Redbox (on remand), and the court follows suit here. Another court in the Northern District of California recently came to the same conclusion: Rodriguez v. Sony Computer Entertainment.
Plaintiffs lack standing to pursue injunctive relief: Plaintiffs also sought injunctive relief, which required the court to address the issue of standing. The court runs through the classic test for standing, but importantly says that Congress cannot create standing for injuries that do not satisfy Article III's minimum standing requirement. The court also notes (citing to the Seventh Circuit's opinion in Sterk, and to Van Alstyne v. Elec. Scriptorium, an email privacy case) that only plaintiffs that are "aggrieved" may seek relief under the VPPA. Here, any injury from retention is meager at best and shouldn't support standing. Plaintiffs' disclosure claim similarly did nothing to establish injury—the data was being disclosed to a 100% parent corporation. Plaintiffs also tried to rely on the diminution of value of their information and the fact that they allegedly overpaid for the services provided by Best Buy, but the court easily rejects these arguments.
Plaintiffs also brought a breach of contract claim. The court says that claims based on older purchases were time-barred. Claims based on later purchases were dismissed due to lack of alleged damages. Plaintiffs are permitted to replead these.
__
Claims alleging failure to purge under the VPPA represent the far extreme of privacy lawsuits. As the Seventh Circuit's ruling from Sterk, as well as the rulings in Rodriguez and this case demonstrate, courts will not be very enthusiastic about these claims.
It's interesting to see the court cite to the Supreme Court's decision in First American Finance Corp. v. Edwards. Although this case dealt with standing to sue under the Real Estate Settlement Procedures Act, in advance of the ruling, many thought this case would alter the landscape for privacy lawsuits and standing. I thought it fizzled out in this regard, but maybe it has more vitality than originally thought.
Related posts:
Judge Dismisses Claims Against Pandora for Violating Michigan's Version of the VPPA – Deacon v. Pandora Media
Did California Unintentionally (?) Impose New Statutory Duties on Every Blogger? A Post on the Newly Enacted California Reader Privacy Act
Redbox Can be Liable Under the Video Privacy Protection Act for Failure to Purge Video Rental Records -- Sterk v. Redbox
Seventh Circuit: No Private Cause of Action Under the Video Privacy Protection Act for Failure to Purge Information--Sterk v. Redbox
Court Declines to Dismiss Video Privacy Protection Act Claims against Hulu
No Privacy Claim Against Netflix for Disclosing Viewing Histories and Instant Queue Titles Through Netflix-Enabled Devices -- Mollett v. Netflix
[cross-posted at IAPP's Privacy Advisor]
Posted by Venkat at 09:38 AM | E-Commerce , Licensing/Contracts , Privacy/Security
November 29, 2012
Yet Another Ruling That Competitive Keyword Ad Lawsuits Are Stupid--Louisiana Pacific v. James Hardie (Forbes Cross-Post)
By Eric Goldman
Louisiana Pacific Corp. v. James Hardie Building Products, Inc., 2012 U.S. Dist. LEXIS 162980 (N.D. Cal. Nov. 14, 2012). The initial complaint. The amended complaint filed after this ruling.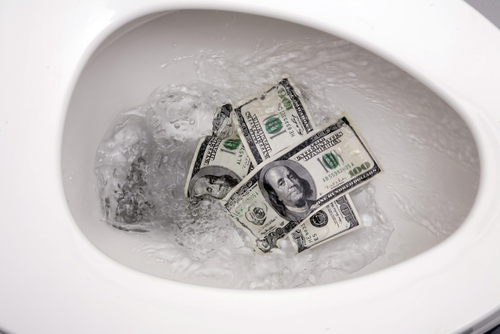 It's been surreal watching plaintiff-side trademark lawyers lament that the Rosetta Stone v. Google settlement means we won't get clearer legal precedent from the case. See, e.g., this paywalled BNA article, Attorneys Lament Lost Chance for Clarity On Lawfulness of Marks' Sale as Keywords. Those lawyers and I are living in parallel universes. The Rosetta Stone case's unenlightening denouement simply supplemented the overwhelming evidence that most keyword advertising lawsuits are stupid--and that fact hasn't changed one bit in the past decade. Plaintiffs' lawyers might enjoy chowing down on the litigation gravy train, but clients might as well flush wads of cash down the toilet.
The dumbest keyword advertising lawsuits assume that trademark owners "own" potential customers who conduct keyword searches using their trademarks. This fallacy needs to be permanently retired ASAP. As I mentioned in this post, consumer surveys suggest that consumers conduct do those keyword search for a variety of reasons that may have nothing to do with finding the trademark owner (a point I also stressed in my 2005 Deregulating Relevancy article). Treating these searchers as the trademark owner's property is in no one's interest--except, of course, the trademark owner hoping to avoid competition.
Fortunately, judges are recognizing that trademark owners don't own searchers. In today's case, the trademark owner alleged that the competitive keyword advertiser committed the tort of interference with economic advantage by disrupting their ownership of searchers. The court pithily trashes the claim:
Plaintiff's argument lacks merit as it is premised on the unfounded assumption that a person forms a business relationship with Plaintiff when he or she enters particular terms in Google's search engine. There is a possibility that consumers who search for Plaintiff through Google will choose to purchase Plaintiff's goods or services at some point in the future; however, such consumers do not have an existing business relationship with Plaintiff merely because they perform an internet search.
Hey trademark owners, want to "own" those consumers? Tough, you can't. However, you can nevertheless win their fickle dollars by consistently delivering good value to consumers. Pouring shovelfuls of cash into meritless litigation doesn't really advance that goal. Meanwhile, ten years from now, we're going to look back at the keyword advertising lawsuits being brought today--knowing all that we already know RIGHT NOW--and scoff at the futility and waste.
[Photo credit: Flushing one hundred dollars down the toilet // ShutterStock]
Posted by Eric at 07:28 AM | Marketing , Search Engines , Trademark | TrackBack
November 28, 2012
Lawsuit Over "Google Tags" Dismissed--Frezza v. Google
By Eric Goldman
Frezza v. Google, 2012 WL 5877587 (N.D. Cal. Nov. 20, 2012)
In Feb. 2010, Google introduced Google Tags, an advertising option in Google Places. Google Tags is now dead, but Google's still dealing with the aftermath. To spur adoption, Google offered free tags to Google Places merchants. There is a dispute about the offering terms. The plaintiffs thought they could get one month of unlimited tags for free; Google says the offer was for $25 off (the amount of one tag for a month). The plaintiffs are also grousy that Google allegedly didn't delete their credit card numbers after they terminated their Tags accounts.
The court dismisses all of the plaintiffs' claims, but gives them a second chance at more futility. I assume the plaintiffs will try again. The court's specific discussions: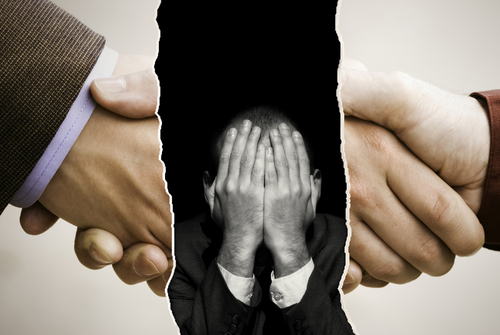 Breach of Contract. This claim fails because the plaintiffs didn't quote the written contract terms they think bind Google.
Unjust enrichment. This claim is dependent upon, and therefore merges into, the contract breach claim.
CLRA. This is one of California's consumer protection statutes, and the plaintiffs don't qualify because they are businesses, not consumers.
Breach of Implied Contract. Plaintiffs claim they had an implied contract with Google to flush their credit card numbers. But what contract? The plaintiffs say industry standard is the Data Security Standards ("DSS") promulgated by the Payment Card Industry Security Standards Council, but the plaintiffs don't assert that Google agreed to comply with the DSS.
The court addresses a second argument:
If, as plaintiffs argue in their opposition, Google simply agreed to "handle its customers' credit card information responsibly," Dkt. No. 13, the claim still fails. Plaintiffs contend that Google breached the implied contract because it has retained the credit card information of plaintiffs after they have cancelled their subscription to Google Tags. See Compl. P 60. However, retaining information does not amount to handling it irresponsibly. Without more, plaintiffs have not sufficiently alleged that Google breached a general obligation to reasonably safeguard customer information.
Customer Records Act. Finally, the plaintiffs asserted that Google breached a California statute saying a "business shall take all reasonable steps to dispose, or arrange for the disposal, of customer records within its custody or control containing personal information when the records are no longer to be retained by the business." The court says this statute doesn't require the disposal of customer records at any specific time; it simply applies once a business has decided to make the disposal.
[Photo credit: "Crisis" // ShutterStock]
Posted by Eric at 04:22 PM | E-Commerce , Licensing/Contracts , Marketing , Privacy/Security , Search Engines | TrackBack
Employee Terminated for Facebook Message Fails to State Public Policy Claim -- Barnett v. Aultman
Barnett v. Aultman Hosp., 11-CV-399 (N.D. Oh. Oct. 31, 2012)
Barnett was a nurse at Aultman Hospital. She didn't particularly get along with her supervisor, Lisa Summer. While Barnett was on vacation, she received word that Summer had been fired.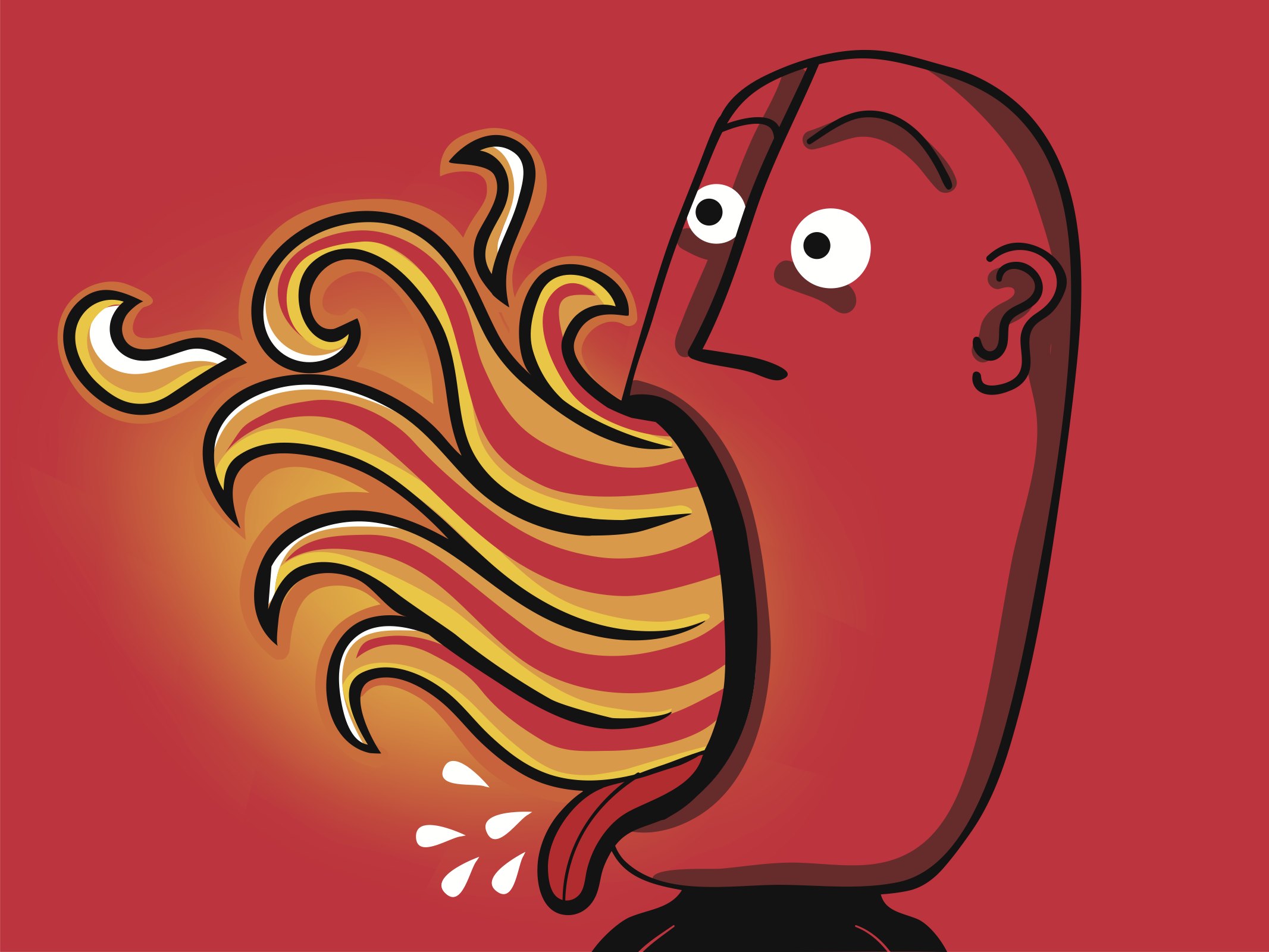 Although this wasn't true, she sent off an exuberant message to 14 of her Facebook friends:
Lisa got officially ax (sic) today! I am signing DING DON'T THE WITCH IS DEAD THE WICKED WITCH, DING DONG THE WICKED WITCH IS DEAD.

How poetic this comes the same day Sexton died, I would much rather get f..cked up the ass with hot pepper than endure what that souless (sic) bitch put me through for 4 years..including turning me into the board..God does grind a fine mill when revenge is taken on by him..back when I was off due to drug accusations and praying, and praying, never would I have imagined she lose (sic) her job, marriage, and family, friends all at the same time! Karma Now I should tell you how I really feel!
Love and fuzzies
The email was forwarded to Ms. Summer (duh), who forwarded the message on to the supervisor in charge of investigation and misconduct. When initially asked whether she authoried the email, Barnett predictably denied it, and started "talking about people hacking into her account." When given a chance to explain, Barnett stuck to her story, going as far as to deliver a letter to the hospital explaining that Barnett's account was subject to phishing and that she intended to turn over certain information to authorities to get to the bottom of everything. In the letter, she continued:
it was very offensive as well as defaming to my character to even imply that I wrote [those words]. The people who hacked in my personal account, are the people who wrote it.
Unfortunately, the employee who originally provided Summer a copy of the message also confirmed that Barnett admitted to authoring the celebratory email. Another co-worker also confirmed that Summer sent a text message along the lines of "[t]he witch is dead..Lisa got fired."
The investigator decided that Barnett should be terminated. Separately, Barnett had requested a copy of the FMLA form, but the investigator testified that she was unaware of this. The first time the investigator found out about Barnett's alleged medical issue is when she called Barnett to arrange a meeting at which Barnett would be fired.
The investigator told Barnett that rather than being terminated, Barnett would be given an opportunity to resign, and would even be given a neutral evaluation. Barnett nevertheless stuck to her story and stated that she resigned due to hostile working conditions and defamation of her character.
Ultimately, after she filed suit but prior to her deposition, Barnett came clean and admitted everything. For reasons the court doesn't explain, she didn't just drop her lawsuit (alleging that she was terminated in violation of public policy and in derogation of her FMLA rights).
Termination in violation of public policy: As to her claim that her termination was in violation of public policy, the court says that it "founders" on the first element:
[t]here is no clear public policy forbidding private actors from restricting speech.
The court says that the result is the same under either the First Amendment or Ohio law—neither form the basis for any sort of public policy exception to the at-will rule. The court, surprisingly, spends several pages coming to a conclusion that I had thought was glaringly obvious: when it comes to free speech, "the restrictions appropriately placed upon the state are not appropriately placed on private actors."
No interference with FMLA rights: The court also grants summary judgment against her FMLA claims. She can't show that the employer interfered with her exercise of FMLA rights because she lost any such rights when she was terminated. She argued that she was injured by the employer's failure to provide her with notice of her FMLA rights, but it wouldn't have mattered anyway. She also fails to make out a claim for retaliation. The decisionmakers in question were not aware that she had requested FMLA leave, and in any event, offered a non-pretextual reason for terminating her: she lied about the Facebook message and this was a violation of the employer's handbook policies.
__
Moral of the story? If you don't have anything nice to say, don't say anything at all!
Seriously, we're reminded time and time again that you should be careful of what you say in email, online, on Facebook etc. When confronted with a statement you've made, it's probably a bad idea to deny it and then claim you've been hacked. It's a modern iteration of the "dog ate my homework" that will almost always ring a little untrue.
As to the court's underlying conclusion that there's no public policy exception for a termination in this type of a case, with the disclaimer that I'm no employment law expert, that sounds eminently reasonable to me (if not obvious). NLRB overzealousness aside, it would make sense that you should be able to terminate your employees for mouthing off and bashing their supervisor, whether this takes place in a Facebook post or a private message.
Related posts:
The "I Didn't Understand Facebook's Privacy Settings" Argument Isn't Persuasive to Judges--Sumien v. CareFlite
Accessing an Employee's Facebook Posts by "Shoulder Surfing" a Coworker's Page States Privacy Claim -- Ehling v. Monmouth Ocean Hosp.
Facebook "Likes" Aren't Speech Protected By the First Amendment–Bland v. Roberts>
Facebook Posts Complaining About Supervisor Conduct do Not Support Retaliation Claim – DeBord v. Mercy Health System
Employee Wins Harassment Claim Based in Part on Co-Workers' Offsite Blog Posts
Overreactive Guidance for Social Networking Du Jour -- NLRB Edition
Private Employers and Employee Facebook Gaffes [Revisited] and the prior post Do Employers Really Tread a Minefield When Firing Employees for Facebook Gaffes?
School District Didn't Violate First Amendment for Reassigning Teacher Who Blogged--Richerson v. Beckon
Employee Blogging Risks
[image credit: Shutterstock/Complot "man with flames leaving his mouth"]
Posted by Venkat at 08:56 AM | Content Regulation , Publicity/Privacy Rights
November 25, 2012
Online Data Broker Need not Comply With Licensing Requirements for Private Investigators – Brown v. Intelius
[Post by Venkat Balasubramani with a comment by Eric]
Brown v. Intelius, 4:12cv00852 AGF (E.D. Miss. Nov. 21, 2012)
Intelius brokers data about individuals. The information comes from a variety of sources, including public sources.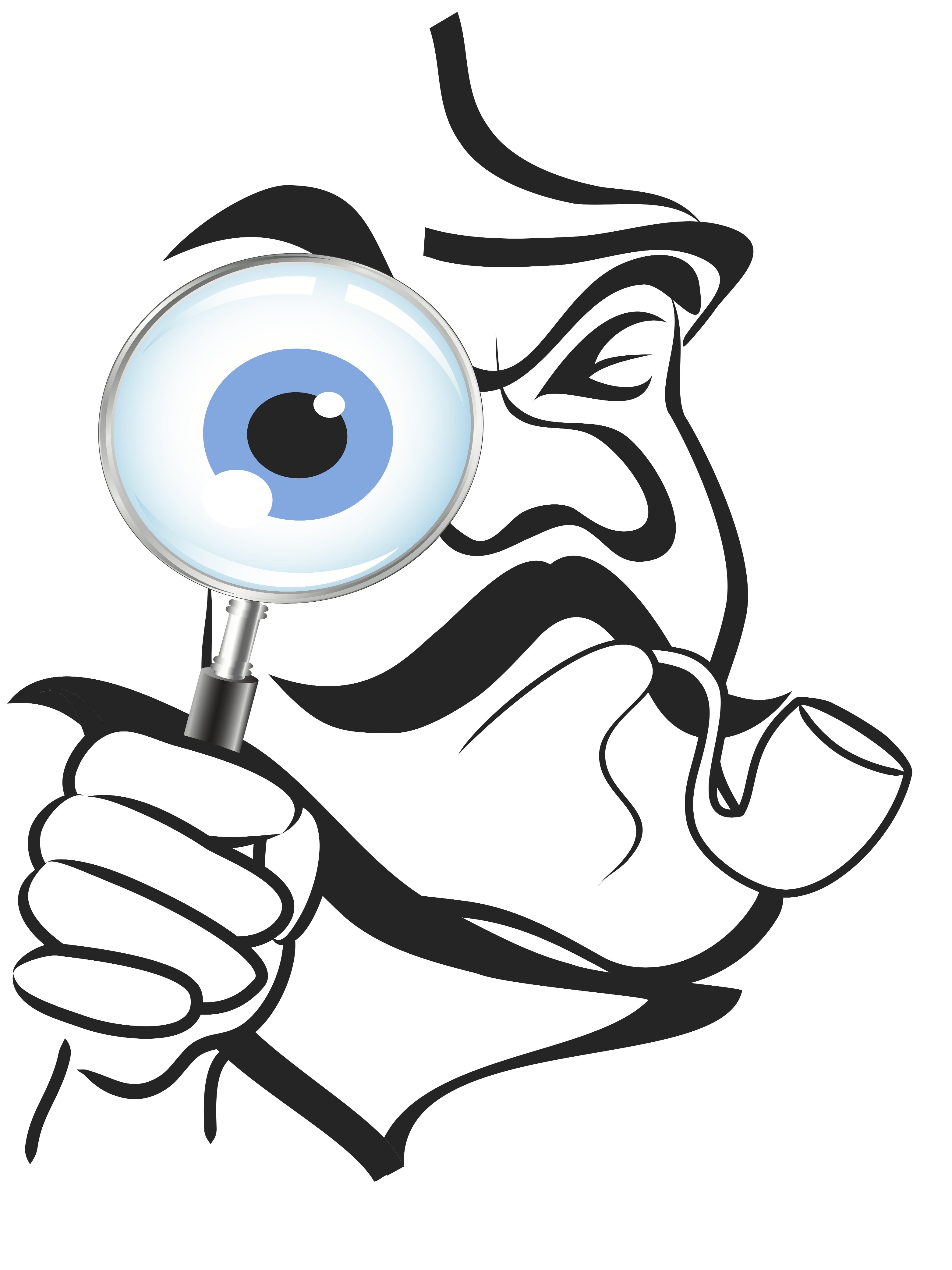 Plaintiff paid a fee and obtained from Intelius the following information regarding certain individuals:
their current whereabouts, criminal history, property ownership, social networking history, and relatives.
Plaintiff sued Intelius, including an allegation that Intelius was an unlicensed "private investigator" in violation of Missouri law (section 324.1104). The law in question (section 1000) defined the PI business as follows:
the furnishing of, making of, or agreeing to make, any investigation for the purpose of obtaining information pertaining to . . . the identity, habits, conduct, business, occupation, honesty, integrity, credibility, knowledge, trustworthiness, efficiency, loyalty, activity, movement, whereabouts, affiliations, associations, transactions, acts, reputation, or character of any person.
Intelius raised several defenses, including its user agreement and Section 230, but ultimately the court interprets the plain meaning of the word "investigate" such that Intelius' services don't fit the bill ("to observe or study closely"; "detailed examination . . . study . . . research . . . official probe"). Plaintiff did not pay Intelius to study or research specific individuals—Intelius merely made information accessible to Plaintiff that was available in the databases of Intelius or its third party partners.
The court also says that plaintiff's claim has serious problems with his damages allegations. There's no allegation that the information provided by Intelius was incorrect, and there is no authority for the proposition that plaintiff should recover (or be able to rescind the agreement) merely because Intelius hasn't complied with local licensing laws.
In passing, the court says that Section 230 likely doesn't apply because the claims may not relate to third party content. The court also irresolutely mentions that the statute may not provide for a cause of action. (The order does not mention First Amendment or Dormant Commerce Clause defenses, but these seemed like possibilities as well.)
__
I'm not sure what to say about this one. The least the plaintiff could have done was to be able to allege that the information provided was materially incorrect and this somehow led plaintiff astray on his investigation and resulted in a parade of horribles. Leaving aside the damages issue, it was a stretch to think that the licensure statute applied to an entity such as Intelius. Interestingly, the statute excludes a whole host of activities that would otherwise encompass investigatory functions. Perhaps a more interesting hypothetical would be if the investigation involved the use of drones or something.
I didn't initially see this lawsuit as part of the overall privacy war that is going on in courts, but Eric's probably right (see his comment below). And from that standpoint it's tough to take too seriously.
[image credit: huhu/Shutterstock / "the symbol of Sherlock Holmes"]
_____
Eric's Comment. This ruling nicely encapsulates the sad and desperate state of privacy litigation today. In their zeal to fight back on privacy, plaintiff's lawyers are grasping at straws to find some claim--any claim--that will advance their cause, no matter how farcical the result might be. (It reminded me a little of the illogical implications of the overwritten Illinois identity theft statute, which got struck down as unconstitutional). Perhaps anything is possible, but for now I'm putting this attempt in the "mockable" pile.
Posted by Venkat at 12:47 PM | Content Regulation , E-Commerce , Privacy/Security
November 20, 2012
Expert Report on the Value of Consumer Review Websites and 47 USC 230
By Eric Goldman
[Eric's note: most expert reports in litigation never see the light of day. Naturally, this collides with my blogger's ethos of leaving no thought unpublished. As a result, after preparing this expert report regarding the social value of consumer review websites, I successfully sought permission to share this publicly--admittedly, an unusual request. I'm happy to share this with you, for what it's worth. These remarks are along the lines of my vaporware paper on the unexpected benefits of 47 USC 230 that I hope to finish some day.
Hope you have a happy Thanksgiving. It's a perfect day to give thanks for 47 USC 230!]
____
October 23, 2012
Maria Crimi Speth
Jaburg & Wilk, P.C.
3200 North Central Avenue, Suite 2000
Phoenix, Arizona 85012
Re: Xcentric Ventures, LLC v. Brewington, et al., Case No. CV2008-008275
Dear Ms. Speth:
You have asked me to opine about the social and economic impacts of consumer review websites.
Overall Conclusion: Assisted by 47 U.S.C. § 230, consumer review websites improve the American marketplace's efficiency.
Main Points:
1) 47 U.S.C. § 230 treats the Internet as a unique medium.
2) 47 U.S.C. § 230 enables consumer reviews—a class of content unique to the Internet.
3) Consumer reviews improve the marketplace's operation.
4) By strengthening America's marketplace, 47 U.S.C. § 230 improves our country's competitive position compared to other countries.
Explanation:
47 U.S.C. § 230 treats the Internet as a unique medium. Congress enacted 47 U.S.C. § 230 in 1996, at the height of "Internet exceptionalism"—the belief that the Internet was a unique medium compared to other media. Thus, the law represents an unusual example of legislative restraint. Fearing that Congress, state legislatures or the courts would develop rules that prevent the Internet from reaching its full potential, Congress immunized online intermediaries from liability for publishing third party content—even in situations where offline intermediaries would face liability for publishing the exact same content.
47 U.S.C. § 230 enables consumer reviews—a class of content unique to the Internet. Treating the Internet as a unique medium has led to the advent of consumer reviews, a whole new class of content we never saw in the offline world. Consumer opinions about goods and services in the marketplace have been shared for millennia, principally as oral "word of mouth." However, prior to the Internet, consumers could not easily share their opinions with larger audiences. In contrast, the Internet allows consumers to share their opinions with a mass audience at virtually no cost. Humankind has never seen a phenomenon like this before.
While consumers value other consumers' reviews generally, they especially value comprehensive and curated databases of other consumers' reviews. However, if websites faced liability for gathering and curating consumer reviews, they would be reluctant to undertake those efforts. 47 U.S.C. § 230 provides them a legal immunity for these generation, curation and publication efforts. The result has been a proliferation of consumer review websites.
Thus, 47 U.S.C. § 230 helps create an unprecedented class of published content—consumer reviews—by providing legal immunity to consumer review websites for generating, curating and publishing those reviews.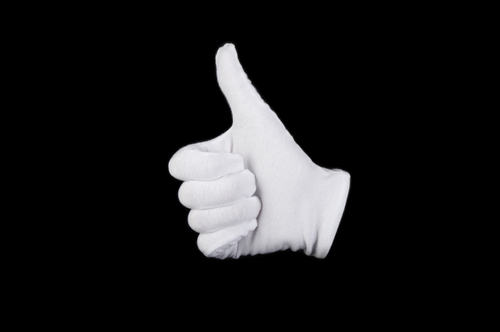 Consumer reviews improve the marketplace's operation. The marketplace's "invisible hand"—the mechanism that rewards good producers and punishes bad producers—depends on well-informed consumers. Consumer reviews educate other consumers about which producers deserve their dollars. Plus, vendors become more responsive to consumers' demands, knowing they will be publicly accountable for how well they meet consumers' needs. Consumer reviews thus improve our marketplace's operation.
By strengthening America's marketplace, 47 U.S.C. § 230 improves our country's competitive position compared to other countries. No other country provides as generous a legal immunity for consumer review websites as 47 U.S.C. § 230. Instead, in other countries, businesses typically can "veto" consumer reviews they don't like; and naturally, they will only veto critical reviews. Compared to their foreign counterparts, American consumers have more access to consumer reviews—especially negative consumer reviews—to guide their marketplace choices. Over time, as consumer reviews improve the "invisible hand" of American consumers, the American marketplace will become more efficient than foreign marketplaces. Ultimately, 47 U.S.C. § 230 will help make the American economy stronger than foreign economies.
Qualifications/Basis of Opinion:
I am a tenured full-time professor at Santa Clara University School of Law, located in the Silicon Valley, California. I have been on the full-time faculty since 2006. I also direct our law school's High Tech Law Institute. I teach and write in the areas of Internet Law, Intellectual Property and Advertising & Marketing Law. I am frequently quoted in the press (over 1,200 times in the past decade) and make public presentations (over 240 in the past decade) on those topics. In 2011, the California State Bar's IP Section named me the "IP Vanguard" award winner (in the academic/public policy category), and in 2012, Managing IP magazine named me to a shortlist of "IP Thought Leaders" in North America.
I worked at a major Silicon Valley law firm, Cooley Godward, from 1994-2000. I began practicing Internet Law in 1994. From 2000-2002, I was General Counsel of Epinions.com, a consumer review website. I first started teaching Internet Law (then called "Cyberspace Law") in Spring 1996. I electronically publish a casebook, Internet Law Cases & Materials, which I use in my course and other professors have adopted as well.
I started blogging on Internet Law topics in 2005. Currently, I blog at two self-operated blogs plus a Forbes.com blog. I have alerts set up to notify me of new judicial rulings interpreting 47 U.S.C. § 230, and I blog almost all of those rulings. One of my blogs, the Technology & Marketing Law Blog, has been named to the ABA Journal's "Blawg 100" list for the past three years.
In 2011, I organized a major conference on 47 U.S.C. § 230—one of the few academic conferences that focused solely on the statute. Speakers included both of the statute's initial co-sponsors (Sen. Ron Wyden and former-Rep. Chris Cox), the plaintiff in the leading 47 U.S.C. § 230 case (Ken Zeran of Zeran v. America Online) and many other experts.
My CV (attached) provides more detail about my background, education, training and experience.
About My Relationship with Ripoff Report: I have repeatedly written and spoken about the Ripoff Report, including numerous blog posts (both favorable and unfavorable) about its lawsuits. I intend to continue writing and speaking about Ripoff Report as part of my academic endeavors. To minimize future conflicts-of-interest, I volunteered to provide my expert testimony in this case pro bono. Xcentric Ventures will reimburse any out-of-pocket costs I incur in connection with my expert testimony, but otherwise I am not being paid by Xcentric Ventures or anyone else for my expert testimony.
Sincerely,

Eric Goldman
c/o Santa Clara University School of Law
500 El Camino Real
Santa Clara, CA 95053
(408) 554-4369
egoldman@gmail.com
Attachment: Eric Goldman Curriculum Vitae
[Photo Credit: white-gloved hand on a black background // ShutterStock]
Posted by Eric at 02:30 PM | Derivative Liability , E-Commerce | TrackBack
Court Kicks Data Breach Claim Against Valve – Grigsby v. Valve
[Post by Venkat Balasubramani]
Grigsby v. Valve Corp., No. C12-0553JLR (W.D. Wash. Nov. 14, 2012)
Valve is facing a putative class action over a hacking incident involving a breach of Valve's security system and access to the personal information of "Steam" users. (See "Valve confirms Steam hack: credit cards, personal info may be stolen.") This is an unexceptional ruling in a data breach class action: the court dismisses the claims (albeit with leave to amend).
The lawsuit was originally filed in the Central District of California, but the case was transferred to the Western District of Washington based on application of a forum selection clause in the Steam user agreement.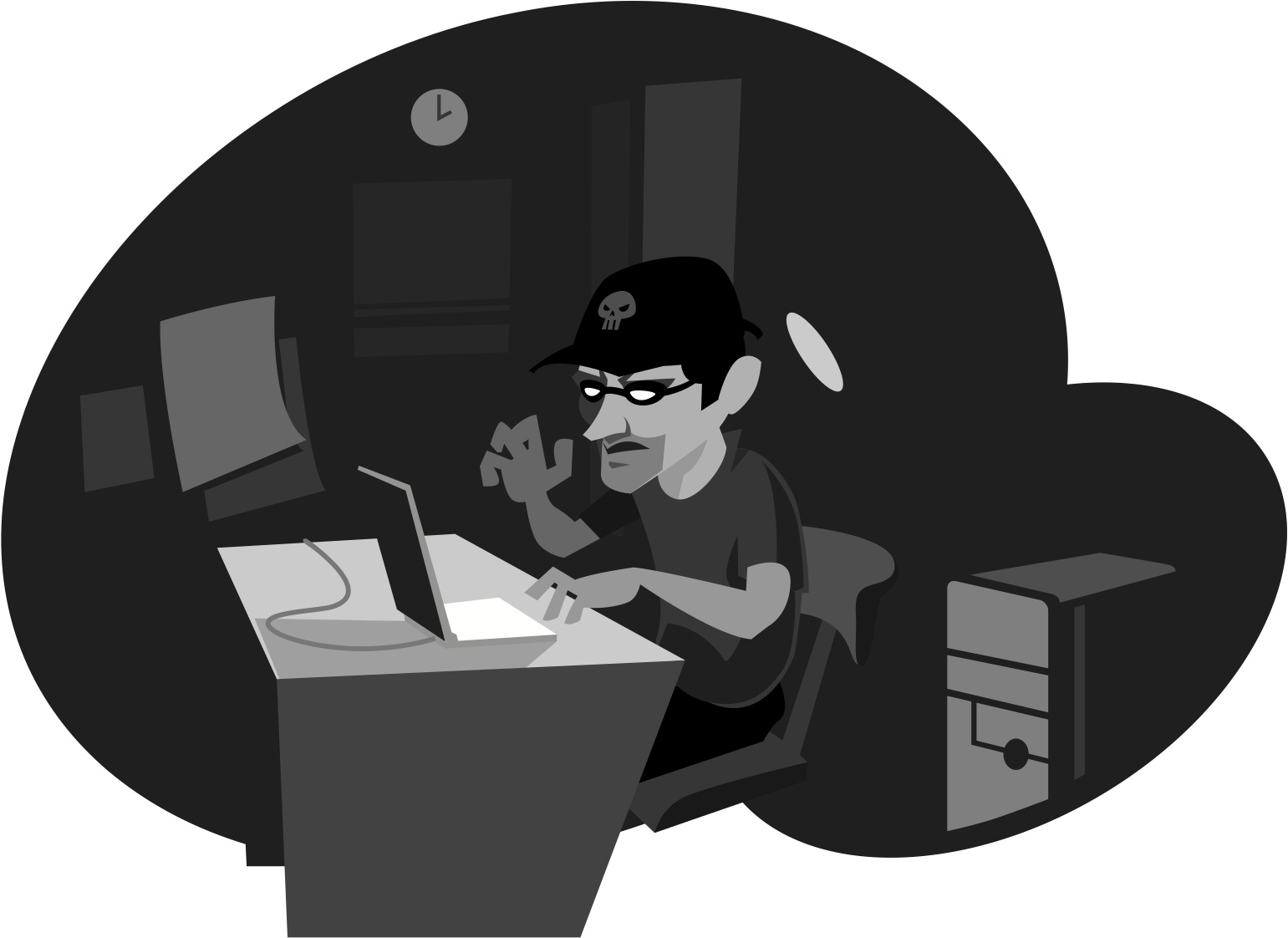 The court analyzes the allegations of harm in two different categories:
Allegations of future harm: First, there are allegations of future harm—i.e., plaintiffs said they would have to "spend money to 'protect their privacy'". (quotations in original) The court says (citing to Pisciotta and Ruiz v. Gap) that these are not cognizable damages.
Allegations of present harm: The allegations of present harm fall into a few categories: (1) loss of access to Valve's service; (2) loss of data; and (3) loss of "the benefit of the bargain". The court says that the present harm allegations do not give rise to the same unique issues and looks instead to the general principles applicable to pleadings, and the standards set forth by the Supreme Court in Iqbal and Twobmly. The court says that Twombly marked a shift, and together the two cases established a more stringent pleading requirement (the complaint must allege facts "with a sufficient level of specificity to raise entitlement to relief above the speculative level"). The court also says that the pleading requirements are particularly important in a putative class action such as this one where the loss of a 12b6 motion opens the door to discovery—that is likely to be resource-intensive and expensive for the defendant. In light of this, the court says: "plaintiffs' complaint must rise to a higher plausibility threshold than it would if it were a garden-variety tort claim or a claim brought by Mr. Grigsby alone." The court says that plaintiffs allegations fall "well short":
[Plaintiffs] say nothing about which services were interrupted, which subscriptions or gaming networks they were unable to access, what data they 'lost,' how their data could have been 'lost' in this situation, or how they may have lost money by subscribing to Steam, which is free.
Although the court dismisses the complaint, the court gives plaintiffs 30 days leave to amend.
__
Not a surprising result. Courts have invoked Iqbal and Twombly in the past, but I don't recall courts focusing so much on the discovery burdens imposed by class actions and how this warrants even more stringent pleading standards. This is closely related doctrinally to standing, but it's just another tool courts have available to put the brakes on privacy class actions.
The plaintiff here does not appear to have suffered any effects from the misuse of his data, and this takes him outside the small category of recent cases where courts have declined to dismiss data breach claims. Any allegations based on diminution in value to plaintiff's personal data are unlikely to gain any traction. Similarly, any allegations based on alleged deprivation of the benefit of the bargain are also unlikely to gain traction.
The court sends a pretty strong message to the plaintiff that it's not enthused about his claims and will not let them move forward absent some more concrete allegations and more importantly, harm. We'll see what the plaintiff comes back with. (The order does not contain any discussion of whether Valve offered standard credit monitoring services, but this obviously bears on the issue of whether plaintiff has cognizable damages.)
(h/t: PogoWasRIght)
Other coverage:

Data Privacy Monitor: Data Breach Class Action against Popular Video Game Developer Dismissed for Failure to Plead Adequate Damages
Related posts:
Data Breach Claim Survives Based on Allegation of Misuse of Personal Information -- Burrows v. Purchasing Power
Sony Network Data Breach Class Action Suffers Setback -- In re Sony Gaming Network
Starbucks Data Breach Plaintiffs Rebuffed by Ninth Circuit -- Krottner v. Starbucks
9th Circuit Affirms Rejection of Data Breach Claims Against Gap -- Ruiz v. Gap
LinkedIn Beats Referrer URL Privacy Class Action on Article III Standing Grounds--Low v. LinkedIn
Third Circuit Says Data Breach Plaintiffs Lack Standing Absent Misuse of Data -- Reilly v. Ceridian
First Circuit Rejects Data Insecurity Claims on the Basis of Article III Standing--Katz v Pershing
New Essay: The Irony of Privacy Class Action Lawsuits
Another Data Loss Case Tossed on Article III Grounds--Whitaker v. Health Net
Reidentification Theory Doesn't Save Privacy Lawsuit--Steinberg v. CVS Caremark
Men's Journal Beats Lawsuit Alleging Violation of California's "Shine the Light" Privacy Statute -- Boorstein v. Men's Journal
The Cookie Crumbles for Amazon Privacy Plaintiffs – Del Vecchio v. Amazon
A Look at the Commercial Privacy Bill of Rights Act of 2011
Flash Cookies Lawsuit Tossed for Lack of Harm--La Court v. Specific Media
Judge Recognizes Loss of Value to PII as Basis of Standing for Data Breach Plaintiff -- Claridge v. RockYou
Another Lawsuit over Flash Cookies Fails -- Bose v. Interclick
Facebook and Zynga Privacy Litigation Dismissed With Prejudice [Catch up Post]
[image credit: Shutterstock / budiadiliansyah ("programmer"/"hacker")]
Posted by Venkat at 07:50 AM | E-Commerce , Privacy/Security
November 19, 2012
AmeriGas Gives Up Its Lawsuit Against PissedConsumer
By Eric Goldman
AmeriGas and Opinion Corp. (PissedConsumer) have settled their case. Law360 report. My prior blog post on a preliminary ruling in this case.
I blog about settlements only occasionally, but I thought this settlement was interesting for two reasons. First, this is one of the bad 47 USC 230 rulings where judges hyper-conservatively reject motions to dismiss. As it turns out, the overly cautious ruling was inconsequential.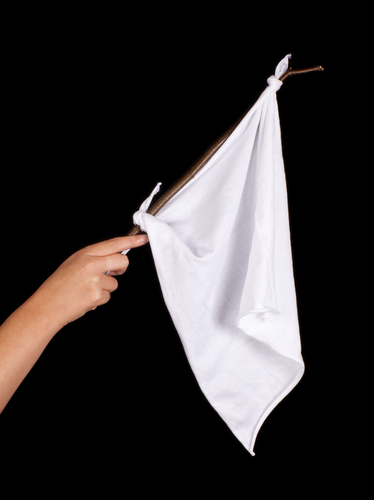 Second, I have some additional information about the settlement that hasn't been reported elsewhere. I think sometimes potential future plaintiffs interpret settlements as a win for the prior plaintiff, but the plaintiff in this case simply gave up. Ron Coleman, PissedConsumer's counsel, emailed me the following statement:
"There is no confidential settlement or agreement (or even a confidentiality agreement) other than the "stipulation" of dismissal. No money changed hands. No changes were made to content on PissedConsumer.com in any way, manner or form. The "terms" are as stated in the stipulation: The parties bear their own fees and costs and agree to cease litigating."
This might be helpful information for future plaintiffs trying to decide whether or not to sue consumer review websites.
[Photo Credit: Hand waving with a white flag to surrender // Shutterstock]
Posted by Eric at 03:15 PM | Derivative Liability , Trademark | TrackBack
Engaging Facebook Friends Doesn't Violate Non-Solicitation Clause--Invidia v. DiFonzo
By Eric Goldman
Invidia, LLC, v. Maren DiFonzo, 2012 WL 5576406 (Mass. Super. Ct. Oct. 22, 2012)
Let me start with a baseline proposition: we in California have it so much better than the rest of the country because employer-employee non-compete clauses are void in California. With this bright-line rule, we avoid a lot of the nonsense wrangling over non-compete clauses that's so common elsewhere. No dickering about what constitutes a competitive business. No artificial line-drawing about geography or time (is a non-compete radius of 2 miles OK? 3 miles? 4?). No overreaching efforts by employers to squelch employees' efforts to find a new job that will pay their mortgage or student loans.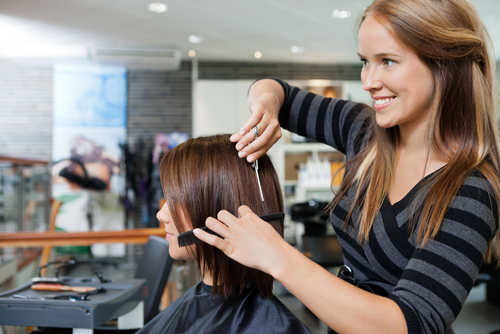 This case involves an employer's attempt to enforce a non-compete and a non-solicitation clause against a hair stylist. Yes, you read that right: the employer tried to restrict where its former employee plied her scissors. Amazingly, the court doesn't say that the hair salon industry is categorically inappropriate for non-competes or non-solicitations. If anything, the court suggests the opposite, citing a 2007 opinion for the proposition that "Hairdressers are not fungible." I'm struggling to see how widespread litigation in the hair salon industry improves social welfare. Yet, apparently that's the inevitable outcome of allowing enforceable non-compete clauses in that industry, even if most lawsuits ultimately fail in court.
I'm especially interested in the court's discussion about the non-solicitation clause--a provision that might even be enforceable in California. From the court's distillation, it seems like the employer overreached quite a bit here, such as with this example:
Four days after Ms. DiFonzo resigned from Invidia, David Paul Salons, her new employer, posted a "public announcement" on Ms. DiFonzo's Facebook page, noting DiFonzo's new affiliation with David Paul....In the comment section below that post, Ms. Kaiser [a hair salon customer] posted a comment which said, "See you tomorrow Maren [DiFonzo]!"
See anything remotely resembling a solicitation here? Fortunately, the court doesn't either. Cf. Enhanced Network Solutions v. Hypersonic Technologies.
The former employer next argued "Ms. DiFonzo has become Facebook 'friends' with at least eight clients of Invidia." Overall, having hair salon employees develop social media connections with customers sounds like a positive thing as it's likely to improve customer loyalty. For example, if customers are disloyal to their hair stylist and post photos of their new haircuts, they will be outing themselves to their hair stylist. And if the hair salon employee and the customer are bona fide friends (not the fake form of friendship so rampant on Facebook), then that relationship isn't "owned" by anyone.
Finally, Invidia argued that it had an unprecedented wave of 90 customer cancellations after DiFonzo left. The court says:
[Invidia argued that] Facebook "is a significant channel of communication between Invidia and its clients."...If these 90 clients are accustomed to communicating with Invidia through Facebook, they are probably Facebook-sawy enough to locate Ms. DiFonzo's Facebook page after she left Invidia. So long as they reached out to Ms. DiFonzo and not vice versa, there is no violation of the non-solicitation provision of the Agreement.
This gets to the heart of the problems with employers' efforts to squelch competition by their former employees in any customer-facing job. Ultimately, non-compete clause are designed to reduce customers' ability to choose the professional service providers they want. If customers of a hair stylist are loyal enough to seek out her Facebook page, that's the marketplace working exactly as it should, and overreaching non-compete/non-solicitation clauses only distort that market.
[Photo Credit: "Beautiful Young Hairdresser" // Shutterstock]
Posted by Eric at 09:52 AM | Licensing/Contracts , Trade Secrets | TrackBack
November 18, 2012
Court Orders Password Turnover and In Camera Review of Social Media Accounts – EEOC v. Original Honeybaked Ham Co.
[Post by Venkat Balasubramani]
EEOC v. Original Honeybaked Ham Co. of Georgia, Inc., 11 cv 02560 MSK MEH (D. Col. Nov. 7, 2012)
This was a lawsuit brought by the EEOC on behalf of 20-22 persons who were allegedly subject to harassment and retaliation. Not surprisingly, the defendant-employer sought access to social media accounts of the class members.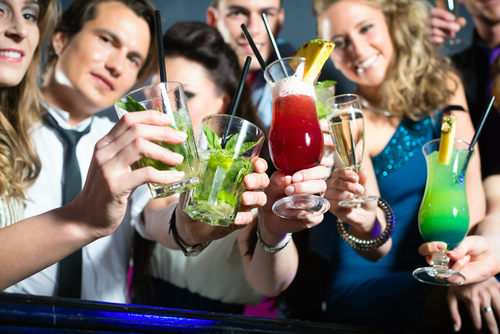 Citing to the following posts by one of the plaintiff-intervenors, Honeybaked argued that the accounts contained relevant information:
Statements that discuss her financial expectations in [the] lawsuit; a photograph of herself wearing a shirt with the word "CUNT" in large letters written across the front (a term she alleges was used pejoratively against her, also alleging that such use offended her); musings about her emotional state in having lost a beloved pet as well as having suffered a broken relationship; other writings addressing her positive outlook on how her life was post-termination; her self-described sexual aggressiveness; statements about actions she engaged in as a supervisor with Defendant . . . ; sexually amorous communications with other class members; her post-termination employment and income opportunities and financial condition . . .
The court says that the fact this type of information "exists in cyberspace . . . is a logistical and, perhaps, financial problem, but not a circumstance that removes the information from accessibility by a party opponent in litigation." Based on the evidence cited by the employer, the court says it's satisfied that there's no fishing expedition. Accordingly, it orders "each class member's social media content . . . produced." The court proposes to use a special master, and orders the parties to collaborate and work out the specific instructions to the special master. The special master will produce information which the court will then review for relevance, and then allow the EEOC (or plaintiffs) to designate privileged material. The remaining items will be turned over to the employer.
Unfortunately, the court also mentions that class members have to turn over to the special master "all necessary information to access . . . social media websites." The court finally says that the parties will share the costs.
__
Gak! In the realm of zany things courts consider doing (e.g., offering to friend litigants), requiring disclosure of passwords should be completely off the list. Apart from the fact that this results in disclosure of or access to the entire contents of the account (including information that is not relevant or information that is covered by the Stored Communications Act) it may result in unwitting changes to the account. Facebook offers export functionality. (See Eric's post on this issue: A Dark Side of Data Portability: Litigators Love It.) Presumably other sites offer something similar. If not, the litigant can manually export the information. Either way, courts should never take the password turnover route. (Largent v. Reed is one example where the court ordered the password turned over; I'm sure many other such examples are out there.)
It's also worth mentioning that online conversations among class members should be avoided. They take place prior to when lawyers are involved, but these conversations are sure to contain some juicy bits that are useful to defendant.
Added: Richards v. Hertz. Corp., -- N.Y.S.2d ----, 2012 WL 5503841 (N.Y.A.D. 2 Dept.), 2012 N.Y. Slip Op. 07650 (Nov. 14, 2012), reaches a similar result as to in camera inspection. There the plaintiffs suffered injuries. Defendants sought access to social media content or in the alternative an order precluding plaintiffs from presenting evidence as to damages. The trial court largely sided with plaintiffs, ordering plaintiffs to produce a subset of photographs (those depicting plaintiffs "participating in a sporting activity." The appeals court reverses, saying that it was erroneous to limit discovery to just photographs--other social media content may equally be probative. Accordingly, the court orders an in camera inspection of the contents of the Facebook page of one of the plaintiffs. With respect to the other plaintiff the court says there is no threshold showing of relevance. (Although the court doesn't specifically exclude private messages, these are not listed in the categories plaintiff is required to turn over.)
Other coverage:
Court Orders Broad Discovery of Class Members' Social Media, Text Messages & Email (K&L Gates)
Testing The Social Media Waters - Court Requires The EEOC To Produce Facebook Postings (Workplace Class Action Blog)
Court orders in camera review of injured plaintiff's Facebook content (Evan Brown)
Previous posts:
"Social Media Discovery Case Update and Tips for Those Seeking Discovery"
"Social Media Discovery Roundup"
"Court Orders Production of Five Years' Worth of Facebook and MySpace Posts – Thompson v. Autoliv"
"Court Orders Disclosure of Facebook and MySpace Passwords in Personal Injury Case -- McMillen v. Hummingbird Speedway"
"Judge Offers to Facebook 'Friend' Witnesses in Order to Resolve Discovery Dispute -- Barnes v. CUS Nashville"
"Facebook Messages/Wall Posts, Civil Discovery, and the Stored Communications Act -- Crispin v. Audigier"
"Plaintiff Can't be Forced to Accept Defense Counsel's Facebook Friend Request in Personal Injury Case -- Piccolo v. Paterson"
"Court Orders Plaintiff to Turn Over Facebook and MySpace Passwords in Discovery Dispute -- Zimmerman v. Weis Markets, Inc."
[image credit: Kzenon/Shutterstock]
Posted by Venkat at 08:29 AM | Evidence/Discovery , Privacy/Security
November 15, 2012
Court: Customer Consents to Receive Texts by Providing Phone Number to Pharmacy – Pinkard v. Wal-Mart Stores, Inc.
[Post by Venkat Balasubramani]
Pinkard v. Wal-Mart Stores, Inc., 12-cv-02902 (N.D. Ala. Nov. 9, 2012)
Text messaging lawsuits are out of control.* That said, a district judge granted a motion to dismiss brought by Wal-Mart in a text spam case that even by the most conservative standards was a harsh result. (Two other courts have also recently given text spam lawsuits the boot: Ibey v. Taco Bell and Ryabyshchuck v. Citibank.)
Pinkard visited a Wal-Mart in-store pharmacy, and at the request of Wal-Mart employees, provided her mobile phone number. She alleges that the employees did not expressly seek her permission to send text messages but rather said the number was necessary "in case . . . any questions . . . came up."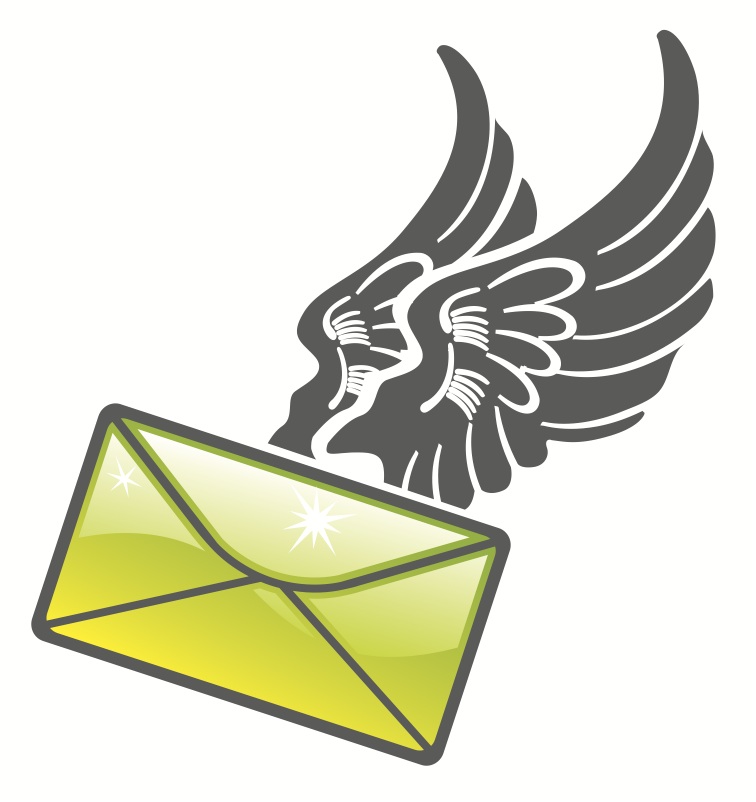 She started receiving text messages from Wal-Mart (the frequency and contents were not alleged). When she inquired with Wal-Mart staff as to why she received text messages, a Wal-Mart employee told her that it was Wal-Mart's policy to automatically enroll pharmacy customers into a program that sends Wal-Mart-related texts to those customers.
Wal-Mart argued that by providing her number, plaintiff consented. The key question is what consent under the TCPA should look like. The court notes that the FCC has a rule that requires written consent, but this rule will not go into effect until October 2013. Therefore, written consent is not required. The court says that a party consents to receiving calls when the party "voluntarily provides her telephone number to another." Pinkard argued that this rule only applied to telephone calls in the colloquial sense and not text messages (that the FCC and courts also treat as "calls" under the TCPA). The court is not persuaded, and says that text messages and voice calls are treated the same for other purposes of the TCPA, so there's no reason to distinguish when it comes to consent:
no statutory, regulatory, or caselaw rationale to distinguish [between calls and text messages] presently exists. Consequently, under sec. 227(b)(1), a person 'who knowingly releases her phone number has in effect given her invitation of permission' to be contacted at that number, including via text message.
Plaintiffs pointed to the Ninth Circuit's statement in Satterfield that consent needs to be "clear[] and unmistakable," but the court says that giving someone (even an employee at Wal-Mart) your mobile number is clear and unmistakable consent. To hold otherwise, the court says would "contradict the overwhelming weight of social practice."
Finally, plaintiff moved to amend her complaint, and she submitted a proposed amended complaint that added a bunch of factual detail, including that she did not consent to receive texts (whatever the scope of consent may be inferred from providing her number). The court says that plaintiff's proposed amended pleading inverts the burden of proof. It's initially Wal-Mart's burden to prove consent. Once it satisfies this burden, it's then plaintiff's burden to "explicitly state the limited scope of her consent." [emphasis in original] Either way, the court denies the proposed amendment on the basis that it would be futile.
__
Oy. It can't be the right answer that if you provide a pharmacy your mobile number at the pharmacy's request, you automatically consent to receiving a stream of commercial text messages. I'm not sure in what universe this would be in accordance with the "overwhelming weight of social practice," but probably not ours. It will be interesting to see if plaintiff appeals. I would assume she has a reasonably good chance of success, at least to proceed past the pleading stages.
The ruling touches on a favorite theme: unintended consequences from application of a law or regulation to a medium it was not necessarily originally intended to address. (See also Facebook v. Max Bounty.) Here, although virtually every court has since come to this conclusion, it was far from obvious that the TCPA's definition of "call" encompassed text messages. (See Joffe v. Acacia Mortgage for early discussion of this issue, as well as Abbas v. Selling Source.) One of the problems with this approach is that consent for texts plays out differently than consent from calls, and the operative FCC regulations don't provide sufficient guidance on how to distinguish between the consent that should be implied to receive a call when you give someone your telephone number and consent to receive texts. (Either way, the fact that the customer provided the number at the employee's request should affect the analysis.)
* - If a class action suing a sports team for sending more than the allotted amount of 5 texts per week isn't over the top, I'm not sure what is. See the recently filed complaint in Wojcik v. Buffalo Bills, Inc., 12 cv 2414-SDM-TBM (M.D. Fla. Oct. 25, 2012).
Related posts:
Confirmatory Opt-out Text Message Not Actionable Under the TCPA -- Ryabyshchuck v. Citibank
Group Text Services Grapple with TCPA Class Actions
Ninth Circuit Revives TCPA Claim--Satterfield v. Simon & Schuster
Cellphone Spam Violates TCPA--Joffe v. Acacia Mortgage
Text Spam Lawsuit Against Citibank Moves Forward Despite Vague Allegations of Consent -- Ryabyshchuk v. Citibank
Court Rejects Constitutional Challenge to TCPA Based on Vagueness in "Prior Express Consent" Exception -- Kramer v. Autobytel, Inc.
Another Court Finds that TCPA Applies to Text Messages -- Lozano v. Twentieth Century Fox Film Corp.
Court Finds that SMS Spam Messages are Subject to the TCPA and Rejects First Amendment Defense -- Abbas v. Selling Source, LLC
Confirmatory Opt-Out Text Message Doesn't Violate TCPA – Ibey v. Taco Bell
Franchisor Isn't Liable Under the TCPA for Franchisees' Text Message Campaign – Thomas v. Taco Bell
[image credit: Shutterstock/Anton Novik "Glossy Winged Mail Envelope"]
Posted by Venkat at 12:52 PM | E-Commerce , Marketing , Spam
District Court Smacks Down Another "Avatar" Copyright Infringement Claim -- Schkeiban v. Cameron
By Jake McGowan
Schkeiban v. Cameron, No. 2:12-cv-00636 (C.D. Cal. 2012)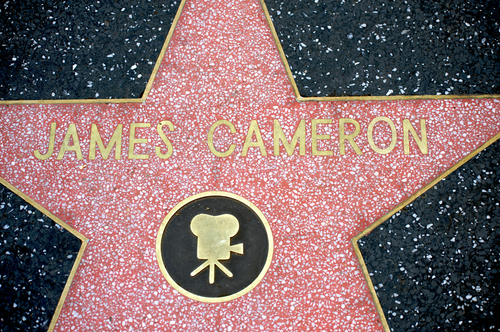 As of this post, James Cameron's movie Avatar has grossed roughly $2.78 billion. And as the old saying goes, "where there's a hit, there's a writ." Given the film's financial success, several eager plaintiffs have come out of the woodwork to sue Cameron for copyright infringement. But these prospective plaintiffs may find that the courts aren't as eager to let them in front of a jury.
A district court in California recently held that Elijah Schkeiban, one of these plaintiffs, failed to prove that Avatar was "substantially similar" to his Bats and Butterflies children's book.
Schkeiban's Bats and Butterflies Not "Substantially Similar" Under the Extrinsic Test
Since this was a motion to dismiss, the court used the "extrinsic" test to compare the similarities of the ideas and expressions in the two works. The extrinsic test is objective, and focuses on "specific expressive elements" like plot, themes, dialogue, mood, setting, pace, characters, and sequence of events.
As for the plots and sequences of the events, the court found that the two works were substantially different:
"In Avatar, Jake, the paraplegic ex-Marine, takes six years to travel to the moon Pandora, and in a genetically engineered avatar body learns the customs of the indigenous tribe. During his journey, he falls in love with a member of the tribe and eventually chooses to support the tribe against his employer, a corporation engaged in strip mining. In contrast, Bats and Butterflies tells the story of Joshua, a 13-year old school boy, who is bullied by school mates. He is instantly and magically transported to a distant planet invaded by bats and butterflies. There, Joshua helps the butterflies defeat the bats and helps a caterpillar princess mature into a queen butterfly."
Schkeiban tried to argue that the works were substantially similar at a broader level of abstraction ("alien lands . . . deaths of family members . . . battles between groups with competing interests"), but the court reminded that "vague abstracted ideas" do not satisfy the more objective extrinsic test.
With regard to the rest of the specific expressive elements, the court found that any similarities between the two works were vague and random at best:
"The similarities that plaintiff highlights between a bullied teenager and a paraplegic war veteran are mere general themes or plot ideas . . . while Avatar directly conveys themes of racism, genocide, imperialism and environmentalism, Bats and Butterflies conveys these themes symbolically, if at all . . .  Bats and Butterflies is a children's story with a simple protagonist who stands for good and consistently fights against evil. In contrast, Avatar is a more complex story about a conflicted protagonist[.]"
Since the only real similarities were general ideas unprotected by copyright law, the court dismissed Schkeiban's claim.
Similar Case: Muller v. Twentieth Century Fox Film Corp.
Muller v. Twentieth Century Fox Film Corp., No. 08 Civ. 2550 (S.D.N.Y. 2011)
Last year, a district court in New York ruled against the plaintiff in a similar infringement suit, albeit for less of a "hit."
James Muller alleged that the film Alien vs. Predator was substantially similar to his original screenplay The Lost Continent, which involved "a government-led expedition to the Antarctic to investigate a mysterious structure below the frozen surface, a secret plan by a group called the "Freemasons" to recover a powerful crystal from the ancient city of Atlantis, and attacks by stone gargoyles come-to-life." Citing differences in the concept, characters, and other expressive elements, the court disagreed with Muller's claim and granted summary judgment in favor of Twentieth Century Fox.
"[S]ummary judgment is appropriate because the only similarities between the Screenplay and the Film are insubstantial, and pertain to non-copyrightable ideas, unprotected stock themes, or 'scènes à faire,' and not to protected expression."
__________
It's hard to tell whether these plaintiffs actually believe what they're cooking up, or whether they are merely opportunistic. Either way, it seems clear that these plaintiffs did not even come close to clearing the "substantially similar" hurdle. In both cases, the similarities were firmly on the "idea" side of the idea/expression dichotomy, and the courts seemed eager to dismiss the claims.
Photo credit: Juan Camilo Bernal / Shutterstock.com
Posted by JakeMcGowan at 12:41 PM | Copyright | TrackBack
Scribd Botches Its Frictionless Sharing Implementation...AGAIN (Forbes Cross-Post)
By Eric Goldman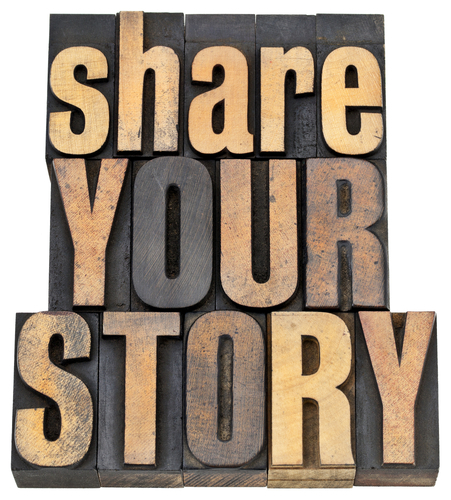 I'm generally a skeptic of "frictionless sharing," such as automatically publishing to my friends a list of the articles I've read.  Frictionless sharing takes a good idea--sharing with my friends the best things I've seen in the day--and turns it into a very bad idea.  Frictionless sharing can become a way to spam my friends about the worst things I've read that day, and it can intellectually chill me from exploring marginal reading material for fear of engendering my friends' opprobrium.
Still, even if it's not a good solution for me, I don't have a problem with other folks deciding to automatically share their reading lists with their friends--so long as people make the deliberate and well-informed choice to do so.  Unfortunately, websites seemingly cannot resist enabling frictionless sharing without fully and clearly informing their users.  For example, Facebook did exactly that with its Beacon program, a bad judgment call that cost it a $9.5M settlement.
Scribd, a document hosting service, made the same mistake in 2010.  They deployed a feature called "Readcast," which lets Scribd users publicly share documents with their followers on Scribd.  Subsequently, Scribd quietly switched Readcast's default so that all documents a Scribd user read were automatically readcast.  Users could opt-out (which I did), but Scribd's notification to users was obscure enough that most users didn't notice.  After some public criticism, including my own, Scribd backed down and made automatic readcasting opt-in instead of opt-out.
After recently modifying their readcast tool, Scribd again tried to sell users on its automatic readcasting feature.  Apparently, something went wrong, however, and Scribd once again automatically readcast some users' reading lists--including mine, despite my express instructions to the contrary.  I asked Scribd's CEO, Trip Adler, what happened, and he sent me the following explanation:
We did redesign the automatic readcasting feature, and we gave a new prompt to our users to give them a chance to opt in to the redesigned feature.  But this time we decided to be very careful and make sure users explicitly opt in to the feature, as we didn't want to repeat what happened last time.
However, I'm embarrassed to say that there was a bug and a very small group of users (which included you) started passively readcasting without explicitly choosing to do so.  I apologize that this happened, and the bug should be fixed within 24 hours.  Thanks very much for bringing it to our attention.
Mistakes happen.  Having worked at an Internet company myself, I'm probably more tolerant of dot com snafus than most folks.  But the precondition for this gaffe started with Scribd overzealously trying to provide services beyond their core value proposition of hosting documents.  As Scribd tries to reach into ancillary services, it simultaneously increases the opportunities to make mistakes--and thereby make unwanted disclosures of my reading list.
I've had a long and once-positive relationship with Scribd.  My first upload was 5 1/2 years ago (April 2007), and since then I've uploaded about 750 documents that have generated nearly 700,000 reads.  I've also used Scribd to sell documents (including my Internet Law reader and my co-authored Advertising Law casebook) which have generated nearly $1,700 of royalties in the past five months.
However, Scribd's latest mistake is the last straw for me.  I'm done with Scribd.  I'm not killing my account (that would break a LOT of links) but I'm not adding anything new to it.  At this point, I can't recommend anyone use Scribd.
The last time I kvetched about Scribd, I didn't have great alternatives to recommend.  Indeed, I still can't recommend other "free" document hosting services, because all of them have gone, or are likely to go, rogue on their users.  The best option is to host all documents yourself at your own website.  That ensures maximum control over the documents, but it does mean paying the hosting costs.  The second-best alternative is to use a commercial hosting service like Box.net or Dropbox.  As the maxim goes, you get what you pay for.  In my case, as a professor, I principally use my university's hosting solution.
As for selling documents, I have been quite pleased with Gumroad.com (see my Internet Law reader and Advertising Law casebook).  Gumroad is less feature-rich than Scribd (though Scribd isn't exactly a publisher's paradise), and it's still working through some kinks in its service.  However, compared to Scribd as a paid publication platform, it has two clear advantages: (1) it's a noticeably more seamless purchasing experience for buyers, and (2) they keep only 5% of revenues (plus 25 cents), compared to Scribd's 20% rate.
[Photo credit: Share Your Story // Shutterstock]
Posted by Eric at 09:11 AM | Privacy/Security | TrackBack
November 14, 2012
Preview of Our "Solutions to the Software Patent Problem" Conference
By Eric Goldman
On Friday, we're having our big academic conference of the semester, "Solutions to the Software Patent Problem." At the conference, experts will propose their ideas of how to fix software patents. Ultimately, we hope there will be enough enthusiasm among the participants to coalesce around one or more proposals and see if we can actually make progress.
In preparation for the conference, we held a "preview" for the students so that they would understand the conference background better. Without previews like this, students often don't get as much out of the conference because so much of the discussion goes over their heads. Colleen Chien was supposed to do the preview but she had a major conflict, so I stepped in. Below, I've included my talk notes. If you're really interested, I've also posted the audio from the talk. I hope to see you on Friday!
_______
Solutions to the Software Patent Problems Preview
1. The case for patents
* Patents = legally constructed right to exclude competitors. 20 year right to exclude = powerful sledgehammer to control markets.
* Why do this? Counterintuitive solution! By giving monopolies, we improve social welfare by preserving innovators' ability to recoup R&D costs.
* How? Quid pro quo: in exchange for right to exclude, we get innovations now + information disclosure now + unrestricted innovations into public domain in the future.
2. Problems with the patent story
* Empirical Q: do we get the quid pro quo? No way to prove that we've calibrated patent law properly. Tempting to think that because patents are good, more patent rights are better! Patents are faux metrics of innovation. Plus, patent owners have incentives to vitiate the quid pro quo.
* High transaction costs + deadweight losses from monopoly
* Public choice/rent-seeking
* PTO doesn't do great job of protecting public interest.
- APA puts burden on examiners to disprove applications, and then patents born with presumption of validity
- PTO examiners focus on prior patents as prior art and ignore applicant-submitted prior art, so undeserving applications can get through
- PTO is in patent manufacturing business, so they are designed to make more patents.
- Office incentives don't reward rejections
- Patent applicants are PTO's paying customers
- Employees don't join PTO if they are anti-patent (+ socialization)
Field effect #1: prisoner's dilemma. Hardware/software companies don't want patents, but they aggregate defensive patent portfolios as threat of mutually assured destruction if competitors sue. In these cases, patents aren't about the quid pro quo; instead, companies acquire patents solely to procure freedom to operate. This may be socially wasteful activity. Companies allocate their scarce capital from R&D to buy more freedom + create rights thickets for others.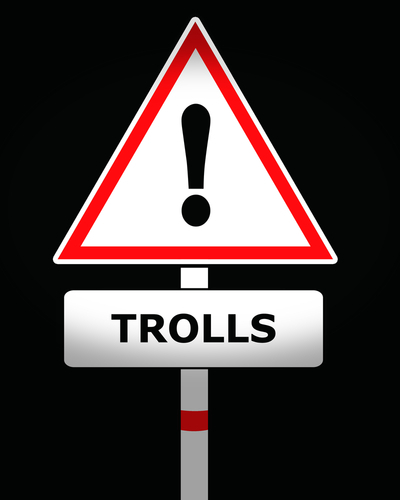 Field effect #2: opportunists ("trolls") use legal enforcement to extract payments from operating companies. Predictable consequence of any scheme that creates payoffs from legal enforcement, and complaints about patent trolls in other art units go back decades.
3. The case against software patents
* Software doesn't need patents to recoup R&D costs
- copyright and trade secret offer substantial protection for software innovations
- quick innovation cycles = significant first mover advantages (new innovation may moot old innovation before competition catches up) + patent prosecution process take too long to protect software innovations
- software has other lock-in effects that reduce value of copying ideas
- significant software production even with no IP rights, i.e., open source/free software
* Software "ideas" may be harder to describe than physical devices
- software innovations may be too "abstract"
- claims are metes and bounds of excludability, but without physicality, those metes and bounds are less precise
- trolls can use claim scope ambiguity + asymmetrical litigation costs to enforce beyond the patent's claims
* Patent examiners didn't know how to identify patentable innovations
- systemic problems: examiner incentives + inadequate consultation of prior art
- short term problem: backlog of thousands of bogus software patents that were granted in the past 15 years
* aggregated effect of patents may create unworkable rights thickets
- estimate that smartphone has 250k patents covering it [contrast pharma, where chemical compounds may be covered by <10 patents]
4. What to do about software patents?
Background on the conference:
- Sept 2011: AIA = compromise that left few people happy, but also means little enthusiasm for further reform in near future
- Nov 2011: Patent Defense 2.0: how has patent defense management changed in light of trolls
- This year's conference not trying to debate the software patent issue
- instead, bring together hand-picked experts to pitch their fixes, ranging anywhere from legal "nudges" to abolishing software patents
- audience should include decision-makers who can help assess the best ideas and perhaps marshal resources to support them.
- online component at Wired.com to evangelize the issues to larger audience
Key Q: is it possible to codify software exceptionalism? Fine line between hardware/software, and software is everywhere (ex: millions of lines of software code in cars). If we can't carve off software from universe of patentable innovations, then changes to patent system must be uniform, bringing in more opponents to any change. Colleen's research shows that broad systemic changes to the patent system rarely are possible.
But our only option isn't to kill software patents altogether, although some favor that. Other vectors of attack:
* patent eligibility
- change contours of patentability. Ex: expanded notions of what constitutes abstract ideas
- tighter review of software patents in PTO—better training, more rigorous prior art reviews, more rigorous claims review, more rigorous non-obvious standards
- require physicality for patentability
* change financial calculus
- higher patent application fees
- higher patent maintenance fees
- change damages calculations [but needs to be coupled with injunction reform; otherwise, injunctions can still force defendants to pay up]
- change attorneys' fees calculations, such as the SHIELD Act
* change scope of rights
- independent invention defense
- shorter duration
* self-regulation
- Ex: Twitter's "Innovator's Patent Agreement" = voluntarily defang patents
[Photo credit: troll warning sign / Shutterstock]
Posted by Eric at 09:16 AM | Patents | TrackBack
November 13, 2012
Another Google AdWords Advertiser Defeats Trademark Infringement Lawsuit--CollegeSource v. AcademyOne (Forbes Cross-Post)
By Eric Goldman
CollegeSource, Inc. v. AcademyOne, Inc., 2012 WL 5269213 (E.D. Pa. October 25, 2012)
Over the last dozen years, there have been countless trademark lawsuits over competitive keyword advertising (i.e., when a company buys its competitor's trademark to display keyword-triggered advertising).  However, only a few of those cases--about a dozen, by my count--have reached a final outcome in a United States court, as opposed to out-of-court resolutions like a settlement.  Of those, trademark owners rarely win, as demonstrated by a recent ruling.
The Recent Ruling
The lawsuit involves two competing web services that help college students research options for transferring to other colleges.  CollegeSource sued AcademyOne for a long laundry list of perceived wrongs, including competitive keyword advertising.
CollegeSource owns the trademarks "CollegeSource" and "Career Guidance Foundation."  AcademyOne purchased the keywords "college," "college source," "career guidance," and "career guidance foundation" in Google AdWords.  Its ad copy displayed the titles "College Transfer Help" or "Find Transfer Information" and the domain name "collegetransfer.net," but didn't include CollegeSource's trademarks.  The court granted AcademyOne's summary judgment motion because, among other reasons:
* CollegeSource presented "sparse" evidence of actual consumer confusion given that AcademyOne got only 65 clicks on its ads in one month.
* AcademyOne's ads were clearly presented to consumers in light of "the entire context of the advertisement's appearance, especially the clearly differentiated [Sponsored Link] text boxes and the fact that CollegeSource's name does not appear within the language of the advertisement."
* Internet users are becoming more careful searchers generally, and the complexity and expense of college transfer decisions means that students will be especially careful.
Implications
Trademark Owners Rarely Win AdWords Cases When Challenged.  I've put together this census of final U.S. court resolutions in trademark lawsuits over competitive keyword advertising,  excluding false advertising cases such as Tiffany v. eBay:
* plaintiff got injunction: CJ Products v. Snuggly Plushez (2011); InternetShops v. Six C (2011) (note: defendant admitted trademark liability, so the opinion only deals with remedies).
* plaintiff won summary judgment: Storus v. Aroa (2008).
* plaintiff won at trial: Binder v. Disability Group (2011).  This case was decided before the Ninth Circuit ruling in Network Automation, and I believe it's no longer good law.
* defendant won summary judgment: J.G. Wentworth v. Settlement Funding (2007); Designer Skin v. S&L Vitamins (2008); 1-800 Contacts v. Lens.com (2010); Montana Camo v. Cabela's (2011); Jurin v. Google (2012) (note: unlike the other cases, in Jurin the defendant was Google, not the advertiser).  Now add CollegeSource v. AcademyOne to this list.
* defendant won at trial (all jury trials): Fair Isaac v. Experian (2009) (technically, the final win came in a post-trial ruling); College Network v. Moore (jury ruling in 2009; affirmed on appeal in 2010); Consumerinfo v. One Techs. (2011).  Note the College Network case also involved rival publishers of education-related materials.
This census is surely incomplete, so please pass along additions or corrections.  I excluded the GEICO v. Google case because the trial didn't fully resolve the case.  I also excluded the Rosetta Stone v. Google district court ruling for Google because it was reversed on appeal.
I haven't tried to catalog the multitudinous foreign lawsuits over competitive keyword advertising.  However, one case of special interest is Private Career Training Institutions Agency v. Vancouver Career College (Burnaby) Inc., a British Columbia case from 2011, where the court ruled at trial for the defendant.  That case also involved marketing to college students.  What a rough-and-tumble market that must be to spur so many competitive keyword advertising lawsuits.
Although the census dataset is small and each case has its own quirks, it's hard not to notice that the trademark owners' batting average (4 wins out of 13 final court resolutions) isn't great.  Furthermore, I am aware of only three U.S. cases where a jury opined on competitive keyword advertising, and all three juries favored the defense.  This is consistent with a recent empirical study that consumers aren't confused by competitive keyword advertising.
The Economic Irrationality of Suing Over Competitive Keyword Advertising.
Irrespective of their legal merits, competitive keyword advertising lawsuits often involve trivial amounts of clicks and revenues.  For example, in the CollegeSource case, the advertiser got a whopping total of 65 clicks in one month.  With such de minimis activity, the incremental expenses CollegeSource expended litigating the trademark issue could not possibly be justified by the economic impact of AcademyOne's keyword ads.
Other examples where the trademark owner surely was wasting its money by suing over competitive keyword ads (previously noted in this post):
* Storus v. Aroa: the defendant advertiser got 1,374 clicks over 11 months.  Based on the low cost of the goods at issue, I estimate each click was worth about $1--making the lawsuit's value less than $1,400.
* King v. ZymoGenetics: the defendant advertiser got 84 clicks.
* Sellify v. Amazon: the defendant got 1,000 impressions and 61 clicks.
* 800-JR Cigar v. GoTo.com: the search engine defendant generated $345 in revenue (not profit, just revenue) from the litigated terms.
* 1-800 Contacts v. Lens.com: Lens.com made $20 of profit from competitive keyword ads. 1-800 Contacts unsuccessfully tried to hold Lens.com responsible for affiliate ad buys which generated about 1,800 clicks, which under the most favorable computations were worth about $40,000.  1-800 Contacts spent no less than $650k (and was willing to spend $1.1M) on its lawyers in this case.
* InternetShopsInc.com v. Six C, the defendant got 1,319 impressions, 35 clicks and zero sales.
Between the long odds in court, the low/trivial financial stakes at issue and the improbability that consumers are being misled, there are several good reasons for trademark owners not to bring lawsuits over competitive keyword advertising.
Posted by Eric at 08:58 AM | Marketing , Search Engines , Trademark | TrackBack
Pro Se Discrimination Lawsuit Against Google Fails--Ajuluchuku v. Google
By Eric Goldman
Ajuluchuku v. Google, 2012 WL 5464358 (E.D. Cal. November 7, 2012). Her initial complaint. The third amended complaint.
It doesn't bring me joy to blog "in forma pauperis" pro se lawsuits against Internet companies. Sometimes they are mockable, but other times they are just sad. This one is a little of both.
The plaintiff is Amanda U. Ajuluchuku, a serial litigant. A search in Bloomberg Law's dockets for "Amanda U. Ajuluchuku" reveals an "impressive" 219 cases. She's even had her own writeup in Associated Press.
The initial complaint tells quite a story, ranging from kidnapping of her son to how she "enhanced the economy" (by keeping 200 defense lawyers employed) to the fact that there are millions of single men in China. Consistent with her litigiousness, perhaps not surprisingly, the complaint asserts that she was a law student and wants to finish her studies, although I don't think I'd offer her complaint as an exemplar for legal writing students.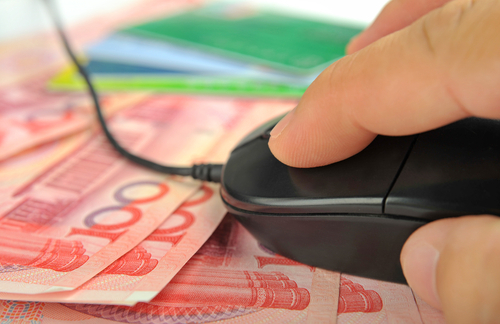 The complaint alleges that she created a blog on BlogSpot, was given the option to participate in AdSense, and accumulated 17,000 compensable clicks in three months. By way of comparison, in my 8 years on AdSense, I've generated a lifetime total of 5,257 clicks, so one wonders how she might have generated 17,000 in 3 months...and if that might have influenced Google's refusal to pay. She claims Google didn't pay out "in a desperate attempt to keep me poor and stop me from leaving NYC." Her prayer for relief included:
* she wanted an apology from Google
* plus $9M (raised to $10M in the third amended complaint)
* plus payment for the 17,000 clicks
* plus an order to Google to let her keep blogging (a request I actually support, as it's possible that filing complaints and blogging might be partial substitutes for her time)
She initiallt filed discrimination charges with the EEOC, which the EEOC denied due to the lack of an employment relationship. The magistrate judge similarly denies her complaint because there wasn't an employment relationship and because "[t]hough the amended complaint identifies plaintiff's race, skin color and disability, it does not allege in any way how defendant discriminated against plaintiff based thereon."
[Photo credit: mouse on money / Shutterstock]
Posted by Eric at 07:20 AM | Search Engines | TrackBack
November 12, 2012
Intellectual Property on the Internet: A Brief Comparison of the Current Situation in Europe and the United States (Guest Blog Post)
by Guest Blogger Pablo García Mexía, J.D., Ph.D
[Visiting Professor of Internet Law, The College of William & Mary. English translation by Morgan G. Fletcher, B.A. Cornell, William & Mary Law School, Class of 2014. The original Spanish version of this article was published in the weekly column La Ley en la Red, that the author writes for Spain´s newspaper ABC.es. I wish to thank Professor Eric Goldman for his kind invitation to write this guest post in his excellent blog.]
[Eric's note: I thought this was an interesting response to my hot topics presentation from a European perspective, so I'm delighted to share it here.]
The situation in the United States regarding intellectual property on the Internet provides a magnificent perspective to evaluate the schools of thought currently evolving in both Europe and Spain.
Thanks to the generosity of Eric Goldman of Santa Clara University in California, I have had the opportunity to immerse myself in this action. Goldman is one of the foremost authorities on Internet law in the United States, and he typically delivers an annual lecture discussing the primary developments and occurrences in the area that have transpired in the preceding months. Its text is available on the Internet.
For our purposes, the main points of his work can be categorized into two overarching themes.
The first refers to what Goldman describes as "perennial questions," which is in turn divided into three categories: the utilization of keywords in online publications (for example, the Adwords system on Google); the liability of intermediaries, such as Amazon, for the commercialization of products on its platform that infringe on intellectual property rights; and the liability of intermediaries that store content (e.g., YouTube).
In response to the matter of keywords, Goldman suggests a liberal approach that allows the use of keywords in trademarks and registered, commercial trade names, citing as support both recent doctrine and case law proffered in the May 2012 Trademark Trial and Appeal Board decision of STK v. BackRack. The main reasoning lies in the fact that, although the majority of Internet users search for a keyword that contains a registered trademark, or the registered product itself (i.e., "Kleenex," without going any further), a lot of other users would like to be shown similar products on an equal basis. In spite of all of this, Goldman does highlight the reality that there are several unresolved important cases on this subject, four of which pertain to Google and another which is currently being reviewed by the Supreme Court of Wisconsin.
With regards to Amazon, Professor Goldman cited a 2012 ruling from the California Court of Appeals that absolved a company of liability for third party commercialization of counterfeit goods, even though they had received notification of this alleged infraction from the trademark holder. Rightly, Goldman draws the conclusion that simple notification on the part of the intellectual property rights owner is not sufficient to convey liability to sites such as Amazon; however, the ruling also introduces the possibility that companies such as Amazon may reject abusive claims from the holders of such rights.
Finally, with respect to content storage, Goldman highlights an August 2012 ruling from a federal court that excludes the viewing of videos embedded in hyperlinks from consideration as copyright infringement, effectively ruling out all liability for the owners of the site in question.
Eric Goldman refers to the aforementioned second section as "Post-SOPA Battlefields." Three points stand out from this section: the criminal prosecution of the founders of MegaUpload by the U.S. Department of Justice; the seizure of domain names by the U.S. Immigration and Customs Enforcement (as was the case with Spain´s Rojadirecta); and international treaties such as ACTA. The first two fully address a critical issue in Internet law: the downloading of protected content, specifically through hyperlinks that make it possible to access such content without having to download or save them to your own server. The third, regarding ACTA, is a theme that has already been addressed in other installments of La Ley en la Red, to which I now refer.
From the presentation, I have distilled my own thoughts about three conclusions from--and for--Europe.
The first arises from the fact that the "perennial questions" to which Goldman alludes all commonly reference intermediaries in the information society, whether they are access providers or content providers; in other words, whether they are Movistar or Facebook. What confirms this is that, in the U.S., the issue of intermediaries plays a crucial role among legal questions relating to the Internet, particularly in all matters concerning potential liability for allegedly illegal acts committed by their users.
One of the main conclusions that after years studying these themes I have been able to extract is that this same thing happens in Europe, in the sense that intermediary liability is one of the undisputed "star themes" of European Internet law, especially if one takes into account its absolute uniqueness; regardless of the peer principles utilized in such dispute resolution--which have a more or less general anchor--the underlying conflicts here arise and develop only on the Internet.
The second big conclusion can be drawn from the liberal trend, expressed by Goldman, pertaining to the use of keywords for online advertising, the activities of e-commerce platforms such as Amazon, and the legality of streaming videos through embedded links. In the U.S., thanks to the liberal interpretation of applicable regulations, a growing openness with respect to online business activities is being achieved.
It is interesting to observe this increasingly open interpretation, which has also been picked up in Europe with respect to one of the same issues--that of keywords. Judgments of the European Court of Justice released in March 2010, specifically the Louis Vuitton and Viaticum et Luteciel cases, point in the direction of excluding strict liability for Google under circumstances similar to the aforementioned American cases, and instead subjecting that company to general guidelines of electronic commerce liability provided by European legislation.
This begs the question as to why such a propensity for openness in Europe does not extend to the commercial activities of Amazon or other similar websites. One already dated judgment from the District Court of Rotterdam, Netwise v. NTS (Dec., 2002), reaches the opposite result in similar facts regarding eBay, as the Court urged the copyright holder to act against the popular online auction site.
However, those more recent and authoritative cases adjudicated by the European Court of Justice could easily assert their influence over these assumptions because, as also argued by the said Court, it is not Amazon or Google who, as entities, to infringe on intellectual property, but instead those users who utilize protected names or trademarks without authorization.
More questionable is the assumption relating to embedded links. In Europe, the use of these by third linking websites has always been considered, especially by legal doctrine, as a breach of copyright, because, by definition, with this type of link it is not possible to dispel any confusion over the authorship of the content. In this sense, the jurisprudence cited by Goldman is certainly groundbreaking, even, I dare say, if it were to catch on in his own country.
The third and final conclusion pertains to the United States' involvement in multiple, some international, judicial fronts to combat Internet piracy. One battle scene that Goldman opines to be of little use is SOPA, characterizing it as the failed Stop Online Piracy Act that tried to push through some members of the American legislature and that, in his own view, "will happen without any legislation".
This criteria offered by the professor from Santa Clara seems more concordant with the European point of view. In this vein, it is enough to cite the ruling of the European Court of Justice in Promusicae v. Telefonica (Jan. 2008). Not to mention ACTA, whose ratification on the part of the European Union and its member states is now more than in doubt, for these same reasons.
After all, even though the European Union and its Member States have also become "entangled" on multiple judicial antipiracy fronts, it is certain that for the most part, the views that have been taken have always been more moderate in their defense of intellectual property, especially when it conflicts with fundamental rights such as privacy and freedom of expression.
Posted by Eric at 09:25 AM | Copyright , Derivative Liability , Trademark | TrackBack
November 11, 2012
Court Reduces Damages Award if Defendant Honors Injunction – North American Recycling v. Texamet Recycling
[Post by Venkat Balasubramani]
North American Recycling, LLC, et al. v. Texamet Recycling, LLC, et al., 08-cv-579 (S.D. Ohio) (Order; Aug. 10, 2012) (Report and Recommendation; Nov. 17, 2010)
North American Recycling sued Texamet and its principals for defamation. The two parties were involved in a transaction, and Texamet apparently had some gripes as to how things ended. Texamet allegedly went on a posting spree, posting about the transaction, calling North American "scammers" and trying to warn others that were part of a recycling message board community to watch themselves in their dealings with North American. Texamet unfortunately did not appear to defend itself, and the magistrate judge recommends granting North American's motion for summary judgment. North American alleged it had suffered damages in the amount of $100,000 and incurred fees in the amount of $4,500. Although the judge recommends granting the motion, the judge conditionally remits the bulk of the damage award (all except for $4,500), as long as defendants meet the following two conditions:
Defendants shall cease and desist in perpetuity from making or publishing statements regarding the business practices, dealings, or contracts of any Plaintiff, that are the same, or significantly similar, in nature to the statements this Court has found to be defamatory in this case.

To the fullest extent possible, Defendants shall forthwith remove and/or cause to be removed from all websites and publications, all statements Defendants have made that this Court has found to be defamatory, and any statements similar in nature published during or before the current proceedings, regarding the business practices, dealings, or contracts of any Plaintiff.
The district judge (almost 21 months after the issuance of the report and recommendation) adopts the recommendation and enters judgement. [I'm one to talk about the timeliness of the court's adoption of the R&R; this post sat in the queue for a couple of months for some inexplicable reason.] Although both the magistrate and district judge mention the issue that the judgment may operate as a prior restraint, they both say that enjoining future defamatory speech is OK in order to prevent the defendant from continuing to make defamatory statements.
__
Both judges note one obvious objection to the injunction: the fact that it's not limited to statements that have been found to be defamatory--it covers "significantly similar" statements. Another oddity with the injunction is that the court awards damages, but then takes these damages away from the plaintiffs. Either the plaintiffs have been damaged or they haven't. It doesn't make a ton of sense to wipe these damages away if the defendants agree to not post anything further. I guess you could analogize to the contempt scenario, where courts sanction litigants but wipe away monetary sanctions if the litigant complies. I don't think it's a perfect fit, but it's a possible analogy.
I suspect the driving force behind getting an injunction is to take the injunction to third parties (the message boards, and maybe search engines) and try to get content taken down on this basis. Many of the third parties would probably comply, but what happens when someone refuses to take down the content. Blockowicz says that third parties are not bound, and the plaintiffs may end up at square one. A final point worth noting is that all of this took place without defendants' participation. Their failure to appear and defend makes it difficult to be sympathetic towards them, but courts should take care in these situations to make sure their rulings aren't problematic.
Related posts:
Ripoff Report Isn't Bound By Injunction Against User Post--Blockowicz v. Williams
Posted by Venkat at 05:48 PM | Content Regulation
November 10, 2012
Email That Says "Done .. thanks!" Doesn't Transfer Copyrights – MVP Entertainment v. Frost
[Post by Venkat Balasubramani]
MVP Entertainment, Inc. v. Frost, B235100 (Ca. Ct. App. Nov. 7, 2012) [pdf]
We enjoy cases where people negotiate or modify contracts via email or other modern methods of communication. The underlying rules haven't changed, and nor should they, but people don't expect that casual off-hand electronic communications can form or alter contractual relationships. This can lead to unintended results. The favorite from this genre is the CX Digital case, where an Instant Message conversation modified the terms of an agreement and resulted in a $1.2mm judgment: "Court Rules That Instant Message Conversation Modified the Terms of a Written Contract."
This case involved an alleged agreement to transfer rights in the book titled "The Match: The Day the Game of Golf Changed Forever." MVP wanted to purchase rights in the book and turn it into a movie. Attorneys for the parties exchanged emails.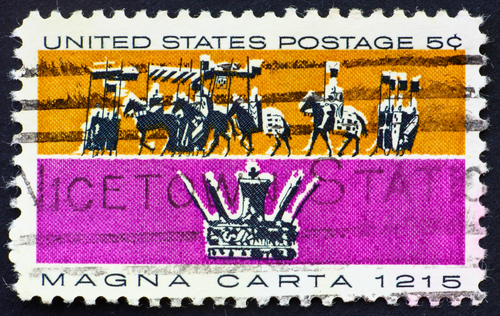 The lawyer for MVP sent an email (to the author's lawyer) with proposed terms, and asked whether "this is okay and [he would] send paperwork." In response, the lawyer for the copyright owner (Alan Wertheimer) said:
done . . . thanks! Werth.
Later, the author and his entity talked to MVP and said that they did not want MVP to make The Match into a movie. MVP sued, asserting a variety of claims, but principally a breach of contract claim. In MVP's view, Wertheimer's "done thanks" email created a binding contract.
The court says that a transfer of copyright ownership is not valid unless there is a writing signed by the owner: "It doesn't have to be the Magna Carta; a one-line pro forma statement will do." Section 204's writing requirement is slightly different from the statute of frauds. It serves more than an evidentiary function, and defenses such as equitable estoppel do not apply.
The big problem in this case is that Wertheimer did not have actual authority to transfer the copyrights. He testified that while he often negotiated these types of deals, he never signed the contracts (the author signed the agreements). MVP argued that Wertheimer had "ostensible authority," but the court says this is irrelevant. While California agency law may have certain rules for when contracts should be enforced against principals based on their agents leading others to believe they had authority, the Copyright Act requires a writing signed by the owner or the owner's duly authorized agent.
MVP also argued that Wertheimer's signature on the email (i.e., "Werth") was an electronic signature under the ESIGN Act, but the court footnotes this argument and says it doesn't trump the actual authority issue. Again, the key issue is whether or not Wertheimer had authority--if he did, the email would likely have satisfied the writing requirement (given the court's earlier statement that the writing need not be the Magna Carta). (For context on Section 204 and the ESIGN Act, check out John O.'s blog post on the Hermosilla case: "Can A Copyright Be Assigned By Email?--Hermosilla v. Coca-Cola.")
__
I may be saying this out of self-interest, but I like this result. It's a bummer to have someone argue that one of your casual emails ended up granting someone rights in your client's property.
In my comments to the Hermosilla post, I mentioned the possibility of a standard disclaimer that may preempt these types of arguments:
Nothing in this email is intended as an offer and the author disclaims any intention to make an offer or create an enforceable agreement through any email messages. Any agreement with the author of this email must be in a signed paper document!
I have not implemented one of these, but I still think it's a good idea.
Related posts:
Can A Copyright Be Assigned By Email?--Hermosilla v. Coca-Cola
Court Rules That Instant Message Conversation Modified the Terms of a Written Contract -- CX Digital v. Smoking Everywhere
(h/t: Courthouse News)
[Image credit: Boris15 / Shutterstock.com]
Posted by Venkat at 11:45 AM | Copyright , E-Commerce , Licensing/Contracts
November 08, 2012
Social Media Producer's Counterclaims Based on Website Ownership Rejected – Ardis Health v. Nankivell
[Post by Venkat Balasubramani]
Ardis Health v. Nankivell, 11 Civ. 5013 (S.D.N.Y. Oct. 23, 2012)
One of the many social media ownership disputes we blogged about was Ardis Health v. Nankivell, where a company sought, among other things, social media passwords from its ex-employee. Based on the existence of a written agreement, the court awarded injunctive relief and required the ex-employee to turn over the passwords: See "Ex-Employee Converted Social Media/Website Passwords by Keeping Them From Her Employer--Ardis Health v. Nankivell." (Eric's advice is still on point. Get the passwords before you sever the relationship.)
[Eric's note: on that point, query if asking her for the passwords would have been illegal under the new statutes regarding social media passwords. I still can't believe the California legislature completely missed the fundamental issue that employers and employees routinely dispute who owns a social media account.]
The ex-employee (Nankivell) brought counterclaims asserting ownership over the "whatsinurs" website. She claimed it was a separate project her and her former employer undertook as a joint venture.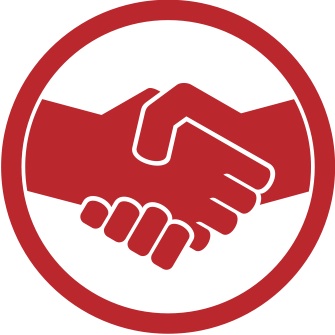 She also alleged sexual harassment based on a hostile work environment, but the court declines to exercise supplemental jurisdiction over these claims.
Partnership claim: The parties did not have a written partnership agreement (or separate contract) governing their relationship for the "whatsinurs" site. Jordan Finger, the owner of Ardis Health—her employer—circulated a draft "founder's agreement," but it was never signed. She had one of her attorneys review it, and in the meantime, Finger terminated her via email. Nankivell thus had to argue they had created a de facto partnership based on the conduct and understanding of the parties, and the court finds that she will be unable to do so. She failed to make any allegations that the parties agreed to share any losses (as opposed to profits) from the venture, and the two documents relevant to the relationship (the proposed founder's agreement and the termination email) did not contain any evidence of such an understanding. Accordingly, the court says that she won't be able to make out a claim for a partnership.
Conversion of the website: Nankivell also brought a claim for conversion based on the website, and the underlying domain name, trademark, trade dress, and copyright. The court says that this claim is preempted:
The gravamen of [her] claim is that she 'created' the Whatsinurs website, including its 'design' and 'dinstinctve look,' and that [defendants] exercised 'unauthorized dominion' over the work and presented it to the public as their own.
The subject matter of the dispute (the website) is covered by the Copyright Act, and her claims lack an extra element. Thus the claims are preempted. The court also says that her claims for conversion of the copyright, trademark, trade dress, and domain name fail because she failed to allege that she had demanded her property back.
The court also dismisses her unjust enrichment and quantum meruit claims, finding them preempted.
__
Ouch. This is a rough break for Ms. Nankivell. On the one hand, she violated the cardinal rule of entering into a business relationship without having documentation in place. On the other hand, it's tough to fault her too much since she had an employment relationship in place with Ardis Health. To top it off, her boss sent her a proposed co-founder agreement, so he clearly contemplated some sort of equity relationship with her.
The preferred route here for her would have been to claim joint ownership (authorship) over the assets that she created, regardless of any joint venture, and regardless of the fact that the owner of Ardis registered everything in the name of his entities. That could have avoided the preemption hurdle. The court notes this as a possibility, but for whatever reason flags that she didn't take this route. Either way, the ruling seems fairly draconian from her standpoint, and one that's contrary to the one-time intent of the parties.
Implied joint ownership agreements for websites are pretty much a guaranteed recipe for disaster. We've blogged about a ton of these cases—so many that I've lost count. Aside from the obvious takeaway of make sure you have a written agreement in place before you invest any significant resources, another one is to keep track of what entity's name the joint venture's assets are registered in. (Here, nothing was registered in the name of the joint venture; an entity was not even formed.) It would have helped to have the domain name, trademarks, copyright registrations in the name of a jointly owned entity.
On a related note: I intended to mention an update to the JustBrand / HotHeadz case—another case involving an employer/employee relationship that spawned a putative joint web venture (outside the employment relationship). (See LLC Members in Online Store Venture Bound by Partnership Fiduciary Duties -- Health and Body Store v. Justbrand Limited.) There the trial court denied injunctive relief to the employer—who claimed joint venture status—on the basis that the parties failed to execute a written agreement governing essential terms. The Third Circuit vacated, finding that the formation of an LLC, listing entities affiliated with the ex-employees and the employer as equity owners was sufficient to find a joint venture. Therefore, fiduciary duties were owed, and one side (the ex-employees) could not "lock out the other" from control of the website. The Third Circuit sent the case back to the trial court, but the trial court isn't happy turning over control to the employer. The trial court appoints an interim receiver to "manage" any ongoing dissension that arises between the parties. The court says that appointment of a receiver will tax the business and it's unclear whether any assets will be left over. With this mind, the court admonishes the parties to try to settle, although it notes that settlement is unlikely (given that the parties are dug in).
Related posts:
cases involving social media assets:
"Social Media and Trademark Law" Talk Notes
Court Denies Kravitz's Motion to Dismiss PhoneDog's Amended Claims -- PhoneDog v. Kravitz
An Update on PhoneDog v. Kravitz, the Employee Twitter Account Case
Another Set of Parties Duel Over Social Media Contacts -- Eagle v. Sawabeh
Employee's Claims Against Employer for Unauthorized Use of Social Media Accounts Move Forward--Maremont v. SF Design Group
Courts Says Employer's Lawsuit Against Ex-Employee Over Retention and Use of Twitter Account can Proceed--PhoneDog v. Kravitz
Ex-Employee Converted Social Media/Website Passwords by Keeping Them From Her Employer--Ardis Health v. Nankivell
Court Declines to Dismiss or Transfer Lawsuit Over @OMGFacts Twitter Account -- Deck v. Spartz, Inc.
Employee's Twitter and Facebook Impersonation Claims Against Employer Move Forward -- Maremont v. Fredman Design Group
MySpace Profile and Friends List May Be Trade Secrets (?)--Christou v. Beatport
Fight Over Access to Log-in Credentials for Blog Does not Trigger Copyright Preemption – Insynq v. Mann
website/co-blogger ownership cases:
LLC Members in Online Store Venture Bound by Partnership Fiduciary Duties -- Health and Body Store v. Justbrand Limited
Tea Partiers Wage War Against Each Other Over a Google Groups Account--Kremer v. Tea Party Patriots
Cautionary Tale of Website Co-Ownership--Mikhlyn v. Bove.
Web Vendor Dispute Gets Ugly--Ground Zero Museum v. Wilson
Holding on to a Domain Name to Gain Leverage in a Business Dispute Can Constitute Cybersquatting -- DSPT Int'l v. Nahum
Another Cautionary Tale of Joint Website Ownership--TEG v. Phelps [UPDATED]
Web Developer Didn't "Convert" Website--Conwell v. Gray Loon
Ohio Appeals Court: GoDaddy can be Held Liable for Wrongly Transferring Control Over Domain Name and Email Accounts -- Eysoldt v. ProScan
[image credit: Shutterstock/Tribalium ("handshake symbol")]
Posted by Venkat at 10:48 PM | Copyright , Licensing/Contracts
Dream Job Alert! We're Hiring A Clinic Director for New SCU Law Clinic Supporting Start-Up Entrepreneurs
By Eric Goldman
Santa Clara Law has opened up a job req for a newly created position to direct a newly approved clinic we're currently calling the "Entrepreneurs' Law Clinic." The clinic will help with formation, financing, transactional support and product counseling for entrepreneurs who have some connection to Santa Clara University. This project took years of gestation, so I am incredibly excited about this development.
The Clinic Director will help build the clinic and then run the clinic and supervise the students. See the job listing. For the foreseeable future, the Clinic Director will report to me--a plus of the job, or a fairly big minus, depending on your perspective!
For the right person, it could be a dream job to build the clinic, work with start-up entrepreneurs, teach students, and be a part of a dynamic academic community. Although we have long-term hopes to self-fund the clinic, the clinic isn't funded on soft dollars, so fundraising isn't required to keep the clinic lights on. With our Silicon Valley location and strong institutional support for the clinic, an ambitious candidate could emerge as a national leader on providing transactional clinical education, especially with respect to teaching students how to work with technology-focused entrepreneurs.
We are deliberately holding the search open until January to help those candidates who are awaiting end-of-year bonuses. Please help us share the job announcement widely, and email me with any questions.
___
The High Tech Law Institute official blog post:
Santa Clara Law and the High Tech Law Institute are creating a new Entrepreneurs' Law Clinic to provide start-up legal services to entrepreneurs who have a connection with Santa Clara University. The clinic expects to launch in May 2013.

The clinic will help entrepreneurs with entity formation, financing, transactions and product counseling. Under the supervision of the Clinic Director, students will participate in all aspects of the clinic's services. Santa Clara Law is now seeking applicants for the newly created position of Clinic Director. See the job listing.

"This clinic strengthens our ability to prepare students to be 21st Century Silicon Valley lawyers. The clinic will also create collaboration opportunities with the Business School, the Engineering School and other parts of Santa Clara University, and it will provide more legal resources for entrepreneurs who are helping create new companies—and new jobs—in California," said Professor Eric Goldman, Director of the High Tech Law Institute.

"The new Entrepreneur's Clinic will be a huge win for our students and our community," he added.
About Santa Clara University School of Law
Santa Clara University School of Law, founded in 1911 on the site of California's oldest operating higher-education institution, is dedicated to educating lawyers who lead with a commitment to excellence, ethics, and social justice. One of the nation's most diverse law schools, Santa Clara Law offers its 975 students an academically rigorous program, including graduate degrees in international law and intellectual property law; combined J.D./MBA degree; and certificates in intellectual property law, international law, and public interest and social justice law. Santa Clara Law is located in the world-class business center of Silicon Valley, and is distinguished nationally for our top-ranked program in intellectual property. For more information, see https://www.scu.edu/law.

Santa Clara University is an Equal Opportunity/Affirmative Action employer, committed to excellence through diversity and inclusion, and, in this spirit, particularly welcomes applications from women, persons of color, and members of historically underrepresented groups. The University will provide reasonable accommodations to individuals with a disability.
Posted by Eric at 11:45 AM | General | TrackBack
November 05, 2012
Confirmatory Opt-out Text Message Not Actionable Under the TCPA -- Ryabyshchuck v. Citibank
[Post by Venkat Balasubramani]
Ryabyshchuck v. Citibank, 11-CV-1236 – IEG (WVG) (S.D. Ca. Oct. 30, 2012)
Ryabyshchuck filled out an online credit card application. A pop-up message displayed when he entered his information alerted him to the fact that by providing his number, he: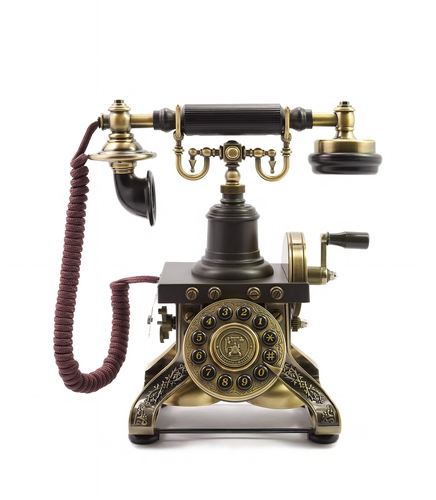 agree[d] to receive calls and messages, such as text messages, to service [his] account.
A couple of days later, he received a text from Citibank to the number he provided:
Free Text Msg.: Citi Cards needs to talk with you regarding your recent application. Please call 866 365-8692. To Opt-Out reply STOP.
He replied "STOP," and promptly received confirmation that Citi opted him out from receiving additional messages:
Free Text Msg.: Per your request you will no longer receive text messages from Citi Cards Credit Dept. If you have any questions call 866 365 8962.
He sued, alleging that the text messages violated the Telephone Consumer Protection Act. The court initially denied Citibank's motion to dismiss. (Here's our previous blog post on this ruling: "Text Spam Lawsuit Against Citibank Moves Forward Despite Vague Allegations of Consent -- Ryabyshchuk v. Citibank.") However, the court recently granted Citibank's motion for summary judgment.
Plaintiff abandoned his argument as to the initial message so the only message at issue was the confirmatory opt-out message. At least one court has held that a confirmatory opt-out message does not violate the TCPA (Ibey v. Taco Bell), and this court follows suit as well. Agreeing with the conclusion that imposing liability for a single confirmatory text message would "contravene public policy and the spirit of the statute," the court grants Citibank's motion for summary judgment.
Nice to have that cleared up.
[NB: Ryabyshchuck has a name that even I found difficult to spell (and that's saying something). I thought I misspelled his name in the previous blog post about the case, but it turns out I followed the court's spelling—that ended up changing from the previous order to this order.]
Related posts:
Group Text Services Grapple with TCPA Class Actions
Ninth Circuit Revives TCPA Claim--Satterfield v. Simon & Schuster
Cellphone Spam Violates TCPA--Joffe v. Acacia Mortgage
Text Spam Lawsuit Against Citibank Moves Forward Despite Vague Allegations of Consent -- Ryabyshchuk v. Citibank
Court Rejects Constitutional Challenge to TCPA Based on Vagueness in "Prior Express Consent" Exception -- Kramer v. Autobytel, Inc.
Another Court Finds that TCPA Applies to Text Messages -- Lozano v. Twentieth Century Fox Film Corp.
Court Finds that SMS Spam Messages are Subject to the TCPA and Rejects First Amendment Defense -- Abbas v. Selling Source, LLC
Confirmatory Opt-Out Text Message Doesn't Violate TCPA – Ibey v. Taco Bell
Franchisor Isn't Liable Under the TCPA for Franchisees' Text Message Campaign – Thomas v. Taco Bell
[image credit: "old fashioned phone over white" earshot/shutterstock]
Posted by Venkat at 03:24 PM | Content Regulation , Marketing , Privacy/Security , Spam
With Rosetta Stone Settlement, Google Gets Closer to Legitimizing Billions of AdWords Revenue (Forbes Cross-Post)
By Eric Goldman
After 3+ years of litigation, Google ($GOOG) and Rosetta Stone ($RST) settled Rosetta Stone's trademark lawsuit over Google AdWords.  The settlement terms are confidential, but a joint statement published in Reuters says that the parties will "meaningfully collaborate to combat online ads for counterfeit goods and prevent the misuse and abuse of trademarks on the Internet."  This does not clarify if Google will do anything more than it's currently doing, or if Google will do something special for Rosetta Stone.  It's possible neither happened.  The statement also doesn't indicate if money changed hands.
As a result, it's hard to determine who "won" this litigation.  But even if the settlement terms favored Rosetta Stone (and I wonder about that), I would be surprised if those results justified three years of litigation costs.  Rosetta Stone might have cash to burn, but most litigants who threaten Google's cash cow will not.  I continue to believe that trademark lawsuits against Google for AdWords is categorically a losing proposition for the plaintiff.  Trademark owners, beware.
Irrespective of the specific settlement terms, ending this case is a strategic win for Google because it takes out the last "major" US trademark owner challenger to AdWords.  Combined with the recent dismissal of the Jurin lawsuit, Google is now down to two pending US trademark lawsuits over AdWords: CYBERsitter and Home Decor Center.  Despite CYBERsitter's recent intermediate "win," I don't think either of the two remaining lawsuits are dangerous to Google.  As a result, Google is tantalizingly close to successfully running the table on all of the US trademark challenges to its AdWords practices.  When this happens, Google will have legitimized the billions of dollars of revenues it makes by selling trademarked keywords in AdWords.
Otherwise, with this case ending by settlement, the Rosetta Stone lawsuit did little to shape trademark law.  The district court's opinion was a complete win for Google, but the Fourth Circuit reversed the district court on several key points but didn't provide much useful precedent.  Most of the key legal issues remain unresolved, but if Google knocks out the CYBERsitter and Home Decor Center lawsuits, no one else may emerge to test Google's practices.
The case library (see also the Joint Appendix material):
* Settlement notice.
* The Fourth Circuit's opinion. Blog post.
* Public Citizen's motion (with Marty Schwimmer and me) to intervene and request to unseal the joint appendix.
* Rosetta Stone reply brief.
* Public Citizen amicus brief in support of Google.
* Public Knowledge/EFF amicus brief in support of Google.
* eBay/Yahoo amicus brief in support of Google.
* Google's opening response brief: redacted and unredacted (warning: 60MB file).
* UK Intellectual Property Law Society amicus brief in support of neither party.
* Rosetta Stone's opening appellate brief: redacted and unredacted.
* INTA's amicus brief in support of Rosetta Stone.
* Carfax et al amicus brief in support of Rosetta Stone.
* Association for Competitive Technology et al amicus brief in support of Rosetta Stone.
* ConvaTec et al amicus brief in support of Rosetta Stone.
* Volunteers of America amicus brief in support of Rosetta Stone.
* District court's main opinion granting SJ. My blog post.
* District court's opinion granting a motion to dismiss on the unjust enrichment claim.
* Rosetta Stone's initial complaint. My blog post.
Posted by Eric at 09:02 AM | Derivative Liability , Search Engines , Trademark | TrackBack
November 03, 2012
Plastic Surgeon Owns Copyright in Before-and-After Photos of Patient--Denenberg v. LED Technologies
By Eric Goldman
Denenberg v. LED Technologies, LLC, 11-cv-03155-RBJ (D. Colo. Sept. 28, 2012)
Dr. Steven Denenberg is a facial plastic surgeon. Like many doctors performing elective procedures, he takes before-and-after photos of his patients and publishes some of them on his website. The opinion doesn't mention whether Dr. Denenberg obtains releases from his patients, but I have to assume he does.
LED asked an ad agency to put together an infomercial for its "anti-aging light." The agent pulled photos off of Dr. Denenberg's website and incorporated them into the infomercial. The opinion doesn't explain how the photos were used; surely LED didn't provide false testimonials.
LED doesn't have much to defend against Dr. Denenberg's copyright infringement claim. LED argued that photos aren't copyrightable, an obviously futile argument:
In the act of taking the pictures, Dr. Denenberg had to make creative decisions, no matter how "crude, humble, or obvious" they may have been. Further, in arranging the photographs on the website, Dr. Denenberg had to make additional creative decisions. The pictures are independent creations with at least a modicum of creativity
LED also argued that maybe Dr. Denenberg's nurse took the photo instead of Dr. Denenberg, also a futile argument. Although Dr. Denenberg said he usually takes the photos because he likes doing so, it wouldn't matter as the nurse's photo would be an employee work-for-hire.
LED's only good news is that the court rules that it didn't infringe willfully for statutory damages purposes, but the court reserves LED's innocent infringement damages adjustment for fact adjudication. I'm not sure how much of a difference that would make to the final damages award; in any case, the real financial payoffs in this case will depend on whether the court awards Dr. Denenberg his attorneys' fees, which could very well exceed the damages award. Given the weaknesses of LED's defenses, this could be a good case for a fee shift.
This case doesn't really teach us much we didn't already know, but I still thought it was worth sharing for two reasons. First, after the whole Medical Justice fiasco, I'm on high alert for situations where doctors might be overclaiming copyrights (probably not the situation in this lawsuit). Second, and perhaps more importantly, this lawsuit plus the Medical Justice situation make it clear that doctors are more frequently running into sophisticated IP issues, especially copyright issues, than they used to. I wonder if there are opportunities for a new niche IP practice focusing on the unique IP needs of doctors.
Posted by Eric at 10:52 AM | Copyright | TrackBack
November 01, 2012
Another Court Finds Online Statements With Links Are Not Defamatory – Seldon v. Compass Restaurant
[Post by Venkat Balasubramani with comments from Eric]
Seldon v. Compass Restaurant, 2012 NY Slip Op 32673(U) (NY Sup Ct. Oct. 21, 2012)
Eric posted about Redmond v. Gawker Media, a California case where the court found that use of links by a Gawker author helped defeat a claim for defamation. This case reaches a similar result.
Seldon, proceeding pro se, sued Compass Restaurant and several Jane Does (including an email address) for disseminating an email that allegedly contained multiple defamatory statements about him. You can click through to the decision to see the statements, but among other things the email calls him a "serial suer, scammer, spammer, embezzler, and revenge artist."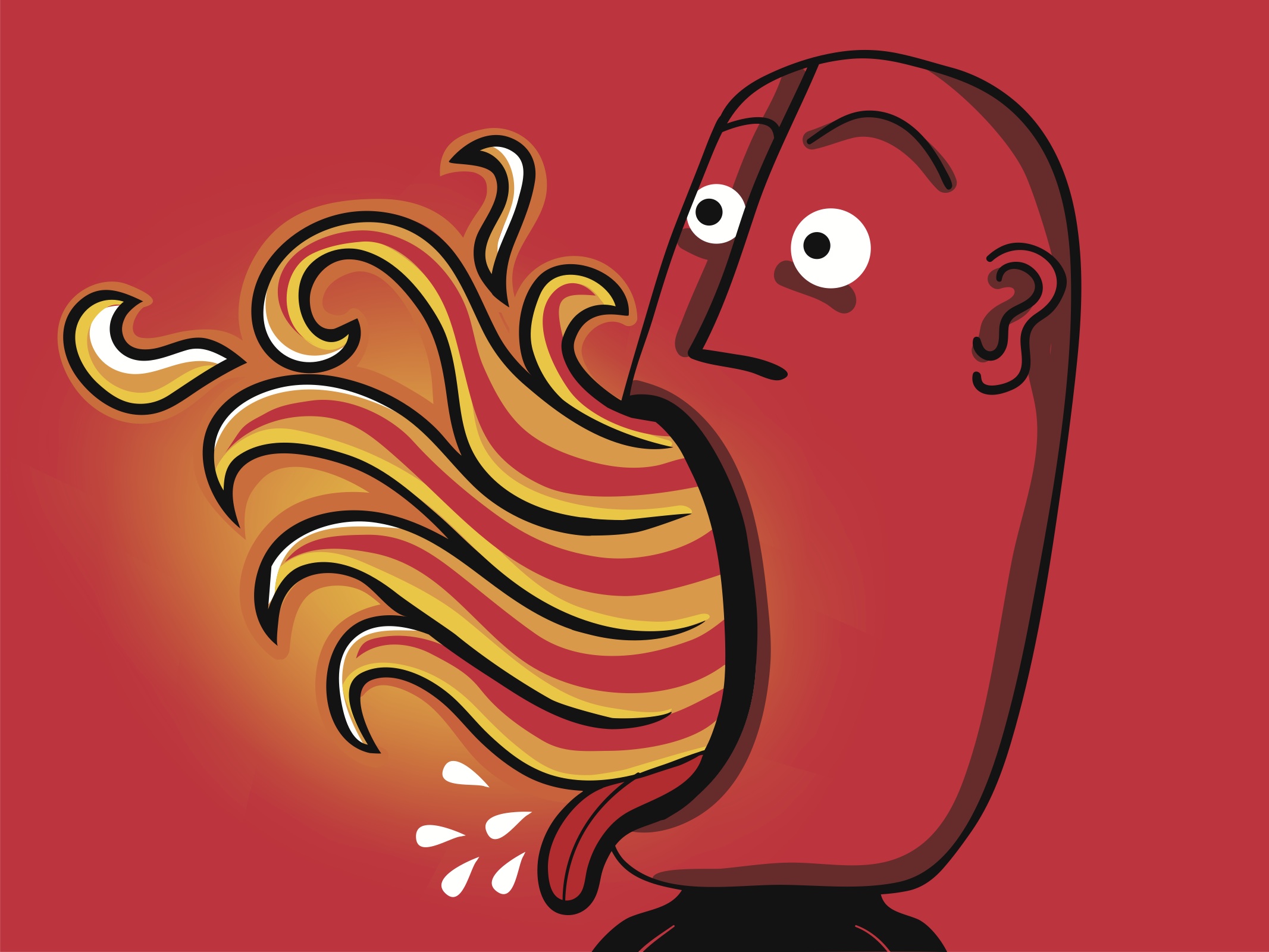 The email offered a few "supporting links," including an LA Times Article, a few links from Justia, one from Pacer, and one from WIPO.
The court says that in determining whether a statement is actionable or a mere statement of opinion, the court looks to the statement overall, in context. An opinion can still be actionable if it implies a basis on undisclosed facts. On the other hand, a statement of opinion that discloses background facts is not actionable. In fact, these statements are more likely to be understood by the audience as mere conjecture. The court concludes (citing to Sandals Resort v. Google) that the statement in this case falls in the latter category. It is accompanied by articles in the form of links, and the email expressly says that it contains "supporting links".
__
Like the Gawker ruling Eric blogged about, this is a great result for bloggers, and anyone who traffics in links and commentary online. It's also good illustration of how the context rule plays out online. (See also "A Twitter Exception for Defamation?")
Compass had a section 230 defense lurking in the background. (See Mitan v. A. Neumann and the cases cited there.) The one tweak could be the existence of an ownership interest or employment relationship. (See Lansing v. Southwest Airlines.) Either way, the court does not need to reach this issue, having concluded that the email is not actionable in the first instance.
___
Eric's Comments: This is a really terrific ruling. My enthusiasm about it is slightly diluted by the fact that Redmond v. Gawker got to the same place first; and that, like the Gawker opinion, this opinion is also unpublished.
Combined with the Redmond v. Gawker opinion and others, like Finkel v. Dauber, I think we're seeing burgeoning precedents suggesting two principles:
1) The Internet has a variety of contexts to evaluate the veracity of fact-like statements, and some Internet contexts reduce the likelihood that readers will assume the statements were intended to be facts...or truthful.
2) An online statement that distills facts, and then links to sources, is more likely to be insulated from defamation liability.
I think both trends are highly positive. However, we need to couple these developments with anti-SLAPP laws to quickly and cheaply screen out lawsuits over these statements and to financially discourage plaintiffs from bringing their socially wasteful lawsuits.
[image credit: Shutterstock / complot ("man with flames leaving his mouth")]
Posted by Venkat at 11:28 AM | Content Regulation