Technology & Marketing Law Blog
« August 2012 | Main | October 2012 »
September 30, 2012
Business School Professors May Be Liable for Defamatory Blog Post--ZAGG v. Catanach
By Eric Goldman
ZAGG, Inc. v. Catanach, 2012 WL 4462813 (E.D. Pa. Sept. 27, 2012)
Anthony H. Catanach Jr. and J. Edward Ketz are business school professors, Canatach at Villanova's business school and Ketz at Penn State's business school. Together, they co-blog at the "Grumpy Old Accountants" blog. With a curmudgeonly name like that, it seems almost inevitable that they'll have to rename the blog "Grumpy Old Defendants."
The lawsuit involves a blog post entitled "Don't Gag on Zagg." They appear to have removed the post, but it was fairly widely distributed and discussed, and you can see the intro here. The court uses the passive voice in characterizing the post's author, so I couldn't tell if it was co-authored or only one of the co-bloggers wrote the post. As I explain in my Co-Blogging Law article, if only one of the co-bloggers wrote it, the other should be able to claim a 47 USC 230 defense for the other blogger's post.
The post in question has harsh words for Zagg, implying or outright asserting various types of managerial misconduct, particularly misstated financial statements. The allegedly tortious statements include:
a. "The numbers are giving off so much smoke that we think management may have blinded both the auditors and investors."
b. "At worst, management may be 'cooking the books.'"
c. "ZAGG's balance sheet is littered with items prompting valuation and disclosure concerns."
d. "The company includes accounts receivables from credit card processors in its reported cash balances. You know how we feel about this right? ... Instead of the Company reporting positive cash flow for 2011, it really 'burned' cash."
e. "[I]t is ironic and worrying that the ifrogz business segment is losing money right out of the gate."
f. "Still not convinced that ZAGG management is massaging the numbers? Maybe the following will make the hairs on the back of your neck stand up."
g. "This is a financial reporting debacle in the making."
h. "It makes us grumpy when a firm overstates its cash by adding in some receivables, as note 1 explains. And why did ZAGG do this? In an attempt to fool investors about its cash flows!"
The defendants tried a motion to dismiss, applying Utah state law. Utah has a narrow anti-SLAPP law of no help here, but even a broader anti-SLAPP law like California's or Kyl's proposed federal anti-SLAPP law might not have helped the defendants. Many of the statements quoted above read like opinions or hypotheses, but the statements may give the overall impression that ZAGG is "cooking the books"--a serious allegation, as doing so probably violates state and federal criminal laws--and that impression may be enough to survive an anti-SLAPP challenge even if the broader laws applied.
The court further nudges the statements into the "fact" category of the fact/opinion divide because the author(s) supported the arguments by cross-referencing ZAGG's 10-K. In fact, if the post's arguments were supported by that document, a case like Redmond v. Gawker suggests that the readers' ability to verify the facts by consulting the 10-K should have pushed the blog post's statements back over to the opinion side of the fact/opinion divide. The court turns this argument on its head.
The defendants only lost a motion to dismiss. They could still win on a number of grounds, including of course that their statements were true. Nevertheless, this case is a potent reminder that we as bloggers are betting our house with each blog post we make--and where we disseminate "negative" information that gores someone's ox, the wounded ox just might gore us back. It's one of the reasons why, after 2,000+ blog posts over nearly 8 years, my fingers still tremble a bit when I hit "publish" on a blog post that trashes a real live company or person. You as the readers tend to enjoy the bloodsport, but it's only fun and games until someone gets sued.
Posted by Eric at 01:24 PM | Content Regulation | TrackBack
Lovelorn Plaintiffs Strike Out Against Match.com – Robinson v. Match.com
[Post by Venkat Balasubramani]
Robinson v. Match.com, 10-CV-2651-L (N.D. Tex. Aug. 10, 2012) [pdf]
This is another suit brought by users of a dating site who claim that a dating site deceptively leaves inactive users in its system, thus reducing the users' chances of finding their soulmate. The court dismisses their claims and sends them packing.
Breach of contract: Plaintiffs claimed, among other things, that Match.com failed to vet profiles, failed to purge inactive profiles, falsely labeled inactive profiles as "active", failed to police the site against scammers, and failed to verify its users' identities. Plaintiffs pointed to various provisions in Match.com's user agreement that required users to assume responsibility for their own profiles and warned users against doing nefarious acts via their profiles. The court easily says that these provisions set forth Match.com's obligations vis a vis users, and do not require Match.com to undertake any corrective action Match.com said it could take when users engaged in shady dealings with their profiles. The court also relies on Match.com's disclaimer of warranty, which pretty clearly said that Match.com does not vet its users and is not responsible for any incorrect or inaccurate content.
Duty of good faith: Plaintiffs also argued that Match.com had a duty of good faith, and its failure to adequately police its profiles was a breach of this duty. The court says that such a duty only exists where there is a "special relationship" between the parties. While plaintiffs may have been searching for that "special relationship" using Match.com, it's just another website that provides services to various customers, and the law does not impose a duty of good faith on Match.com. Plaintiffs also argued that there was a special relationship by virtue of the unequal bargaining power, but this argument fails as well. Similarly, plaintiffs' argument that their provision of confidential or personal information to Match.com creates a special relationship goes nowhere. The court says that if all that is required to create a special relationship is for one party to furnish the other party with personal information, "virtually every online transaction for the purchase of goods or services . . . would give rise to a special relationship."
Texas Deceptive Trade Practices Act: Plaintiffs also brought a claim under the Texas Deceptive Trade Practices Act. The court issues a show cause order saying it's going to strike this claim because under Texas law a claim under the DTPA can't be based on a mere breach of contract. The court directs the parties to file briefs as to why a claim is (or isn't) viable under this statute. (This claims looks like it's short-lived as well.)
__
Oy, another set of dating site plaintiffs get the smackdown. Two other cases in this vein are Anthony v. Yahoo! and Badella v. Dinero Marketing (linked below). Yahoo! settled Anthony for $4mm. The Online Cupid case (Deniro Marketing) wasn't certified as a class and promptly settled on an individual basis.
Plaintiffs pointed to contractual obligations allegedly promised by Match.com to get around the obvious Section 230 issue. The Section 230 rules allow a provider such as Match.com broad immunity for its decisions in deleting, purging, or otherwise dealing with accounts. (See Young v. Facebook and Eric's essay on this topic.) This is also a good example of a case where the service provider's alleged promises were undercut by disclaimers in its terms of services. For better or worse, a robust disclaimer will undermine even seemingly express assurances made in a website's marketing copy. Finally, we've seen the third party beneficiary argument raised again and again but it never goes anywhere. A website terms exist for the benefit of the site and sets forth obligations vis a vis the site and an individual user. A user is never a third party beneficiary of the site's negative contract restrictions. (See Godard v. Google; Balsam v. Tucows; Noah v. AOL.)
At the end of the day, maybe there's some skepticism--around whether the judicial system should be used as a tool to remedy the broken hearts of online daters--that influences the results in these cases, but the court's reliance on Match.com's terms was in line with other cases.
Related posts:
Class Action Brought by "Lonely and Vulnerable" Men Against Online Cupid Site Moves Forward -- Badella v. Deniro Mktg.
Yahoo Loses 230 Defense for its Dating Site--Anthony v. Yahoo
Facebook Not Liable for Account Termination--Young v. Facebook
Posted by Venkat at 12:12 PM | E-Commerce , Licensing/Contracts , Marketing
September 28, 2012
"Notes and Questions" About the UMG v. Shelter Capital Case (Excerpt from my Internet Law Reader)
By Eric Goldman
As I previously mentioned, I have posted my Internet Law reader as a $7.50 download. In connection with adding the UMG v. Shelter Capital case, I completely redid the "Notes and Questions" section following the edited case. I'm teaching the materials now in my Internet Law class, and I thought you might be interested in seeing an excerpt of the reader's discussion about the case and 17 USC 512 generally:
___
NOTES AND QUESTIONS
Viacom v. YouTube. After this ruling, the Second Circuit issued its opinion in Viacom v. YouTube, dealing with similar facts. Viacom Intern., Inc. v. YouTube, Inc., 676 F.3d 19 (2d Cir. 2012). The opinion is mostly consistent with the Ninth Circuit's UMG opinion, but it expressly disagreed with the Ninth Circuit regarding the safe harbor's meaning of "right and ability to control"—saying the concept "involve[s] a service provider exerting substantial influence on the activities of users, without necessarily—or even frequently—acquiring knowledge of specific infringing activity." This standard is vague and opaque, leaving lots of room for future arguments. The Second Circuit also more expressly acknowledged that a service provider's willful blindness could defeat the safe harbor; but as with the "right and ability to control" phrase, the opinion didn't define what behavior constitutes willful blindness.
In light of the Viacom v. YouTube ruling, the Ninth Circuit asked the litigants in UMG v. Shelter Capital to submit briefs on whether it should modify the opinion you just read. As of August 2, 2012, the Ninth Circuit had not amended its opinion, but that remains a possibility as of press time.
The Viacom v. YouTube litigation is especially puzzling because the litigants have so much incentive to work together rather than fight each other. Indeed, Viacom has acknowledged that it has no objections to YouTube's practices since May 2008, when YouTube deployed more aggressive technology filters. Indeed, Viacom currently heavily uses YouTube to promote its offerings. So what's the problem that needs to be resolved in court?
Takedown Notices. Why didn't UMG just send Veoh proper takedown notices instead of suing it in court? If UMG had sent proper takedown notices, what do you think Veoh would have done with them?
Red Flags of Infringement. What, exactly, constitutes a "red flag" of infringement? If a website provides a tool letting users report problems with content, and one user flags another user's content item as infringing, does the website have a "red flag" of infringement—and if so, of what?
The Challenges of Determining Infringement. Viacom's marketing team and affiliates uploaded videos to YouTube for their marketing benefit. In some cases, Viacom deliberately altered clips to look like an unauthorized upload to make it look more interesting to viewers. The Viacom legal team would complain about clips posted by Viacom's marketing team because they wouldn't realize the uploads were authorized. If Viacom's legal team doesn't know that some clips were authorized by its own marketing department, how is YouTube supposed to know?
Also, Viacom routinely acquiesced to leaving up user-posted video clips, but it constantly changed its acquiescence policy—and never disclosed the policy to YouTube. If Viacom is constantly changing its mind about which user postings it objects to, how is YouTube supposed to know?
Also, Viacom TWICE withdrew clips from its complaint which it subsequently determined weren't infringing. If Viacom's litigators can't figure out which clips are infringing well enough to file an accurate complaint—when they have full access to Viacom's information and its lawyers are under Rule 11's investigatory duty—how is YouTube supposed to figure it out?
Willful Blindness. The UMG court hints that a service provider's willful blindness would disqualify it from the statute. What types of actions on a service provider's part might satisfy the Ninth Circuit that the service provider engaged in willful blindness? Note the statute and caselaw already cover other scienter standards, including "actual knowledge," "red flags" and "inducement." What's left for "willful blindness" to address?
Copyright Owner Over-Claiming. Does it strike you as odd that UMG took the position that Veoh couldn't advertise the availability of material from 50 Cent, Avril Lavigne and Britney Spears, even though UMG did not completely control those artists' catalogs?
Wordsmithing. Does it strike you as odd that the court effectively concludes that the phrase "right and ability to control" means something different depending on whether it's being used in the common law test for vicarious copyright infringement or in the safe harbor statute?
Investor Liability. Why weren't the investors automatically protected by the corporate veil? If you were a potential investor in a new user-generated content website, would this ruling deter you from making the investment? See Michael A. Carrier, Copyright and Innovation: The Untold Story, 2012 WISC. L. REV. ___ (forthcoming).

Discovery Implications. Imagine that you are a copyright owner's counsel. In light of this opinion, what kinds of onerous discovery requests might you legitimately make of a service provider defendant? What kinds of onerous discovery requests might you legitimately make of the service provider's investors?
Denouement. In this opinion, the Ninth Circuit declares that Veoh properly complied with the legal expectations of Congress. This is great news for Veoh, right? Yes, except that Voeh's litigation costs for this and other cases (such as Io v. Veoh) drained its bank account, forcing Veoh to shut down—meaning its investors lost their investment, its employees lost their jobs, and users who uploaded videos to Veoh had those videos taken offline. So the case produces an anomaly: the courts gave Veoh a clean bill of health, but getting that clean bill of health killed Veoh.
Indeed, Google has disclosed that it spent $100 million on litigation costs in Viacom v. YouTube up to the point it filed its summary judgment motions. Obviously, it has spent more—much more—on legal fees since making those filings. Google can afford to spend over $100M defending YouTube, but smaller market players—like Veoh—can't.
What implications might these facts (i.e., Veoh is legal but dead) have for the proper design of immunities and safe harbors? Compare the litigation costs associated with the 47 U.S.C. § 230 immunity discussed later in the casebook.
Posted by Eric at 09:57 AM | Copyright , Derivative Liability | TrackBack
September 27, 2012
We Need Federal Anti-SLAPP Legislation, But Sen. Kyl's "Free Press Act of 2012″ Isn't the Answer (Yet) (Forbes Cross-Post)
By Eric Goldman
It's a sad but all-too-common story nowadays.  A consumer posts a negative online review about a business.  Angered by the negative feedback, and fearful of the lost business, the business threatens the consumer with a lawsuit. Recognizing the overwhelming cost of defending a lawsuit (plus the risk of a financially ruinous adverse judgment), the consumer backs down and removes the review.  This unfortunate interaction, played out many times every day all across America, deprives society of truthful negative speech--among the most socially valuable, yet most imperiled, type of speech.
Anti-SLAPP Laws as a Solution
"SLAPP" is an acronym for "Strategic Lawsuits Against Public Participation."  Initially conceived as lawsuits against citizens who were legitimately petitioning the government, over the years many folks have recognized that any lawsuit seeking to suppress discussions about socially important topics could, and should, be considered SLAPPs.  For example, lawsuits against consumer reviews typically should qualify as SLAPPs because of the importance of consumer reviews to the marketplace's invisible hand.
In response to abusive anti-speech lawsuits, nearly 30 states have enacted anti-SLAPP laws.  The laws typically provide SLAPP defendants with two main remedies: (1) a way to end the lawsuit at a very early stage, and (2) an award of the defendants' attorneys' fees.  While anti-SLAPP laws do not guarantee that truthful negative consumer reviews will remain online in response to legal threats, the laws make unhappy plaintiffs think twice about heading to court before trying to squelch socially valuable speech; and when abusive anti-speech lawsuits are brought, anti-SLAPP laws provide some meaningful justice for the victimized defendant.  For those reasons and others, the American Bar Association recently adopted the following resolution:
the American Bar Association encourages federal, state and territorial legislatures to enact legislation to protect individuals and organizations who choose to speak on matters of public concern from meritless litigation designed to suppress such speech, commonly known as SLAPPs (Strategic Lawsuits Against Public Participation).
While the proliferation of state anti-SLAPP laws has been promising, much work remains to be done.  First, while a majority of the states have adopted anti-SLAPP laws, many states have not, leaving consumers in those states without a valuable counterweight against bogus legal threats.  Second, the states' adoption of anti-SLAPP laws are quite inconsistent.  Some states, like California, have fairly expansive protection against SLAPPs; but other states have very narrow statutes, such as laws that only protect against anti-petitioning lawsuits.
Thus, a federal anti-SLAPP statute offers two main benefits.  First, it would immediately provide anti-SLAPP protection to the tens of millions of Americans who lack such protection today. Second, it could establish a national "floor" to strengthen anti-SLAPP protection in those states with narrow anti-SLAPP laws.
Sen. Kyl's Proposed Free Press Act of 2012
Some members of Congress have already recognized the value of federal anti-SLAPP protection.  For example, in 2009,  Rep. Steve Cohen introduced HR 4364, the Citizen Participation Act of 2009, which attracted three co-sponsors.
Last month, Sen. Kyl introduced S. 3493, the Free Press Act of 2012, the latest proposal for federal anti-SLAPP legislation.  Read the text.  For his leadership recognizing the importance of anti-SLAPP laws, I commend Sen. Kyl.  However, I can't support the bill in its current form.
I'm going to focus my concerns on one key aspect of the bill.  The only defendants protected by the law are "representatives of the news media," a definition taken from the Freedom of Information Act:
any person or entity that gathers information of potential interest to a segment of the public, uses its editorial skills to turn the raw materials into a distinct work, and distributes that work to an audience. In this clause, the term "news" means information that is about current events or that would be of current interest to the public. Examples of news-media entities are television or radio stations broadcasting to the public at large and publishers of periodicals (but only if such entities qualify as disseminators of "news") who make their products available for purchase by or subscription by or free distribution to the general public. These examples are not all-inclusive. Moreover, as methods of news delivery evolve (for example, the adoption of the electronic dissemination of newspapers through telecommunications services), such alternative media shall be considered to be news-media entities. A freelance journalist shall be regarded as working for a news-media entity if the journalist can demonstrate a solid basis for expecting publication through that entity, whether or not the journalist is actually employed by the entity. A publication contract would present a solid basis for such an expectation....
Although caselaw has read this definition broadly (see, e.g., this case), the definition has at least three key problems:
1) It's anachronistic.  I'm not sure it ever made sense to distinguish between journalists and non-journalists, but those distinctions don't make sense in the digital era where virtually everyone online produces content.  Continuing to embrace an old-time conception of journalism is anachronistic.
2) It's ambiguous.  The definition is filled with murky terms (what is "news"? what is "information of potential interest to a segment of the public"? and so on).  All of that ambiguity causes litigants to spend a lot of time and money fighting each other.  Further, with so much room for interpretation, judges are likely to reach inconsistent results, further diluting the statute's value.
3) It's regressive.  To the extent the definition protects institutional players, such as consumer review websites and traditional media enterprises, and concomitantly may not protect individual consumers sharing their personal perspectives about the businesses they deal with, the statute is oddly regressive.  It favors defendants who are more likely to be able to afford litigation even without anti-SLAPP protection, while leaving the individuals with the least financial capacity without the extra statutory protection.  If we're going to choose to favor one group of content producers over another (which we shouldn't), I think this is exactly opposite of the choice we should make.
In light of the upcoming election, the Free Press Act of 2012 probably won't make further progress this calendar year.  When Congress does revisit Sen. Kyl's proposal, it should remove the bill's restricted applicability to "representatives of the news media."  That way, the statute would apply to all lawsuits based on "an oral or written statement or other expression that is on a matter of public concern or that relates to a public official or figure," regardless of who says it.  Given the importance of this type of content, the defendants' identity shouldn't matter.
Either way, I hope Congress revisits anti-SLAPP legislation after the elections.  Passing a federal anti-SLAPP law would be one of the quickest and easiest ways for Congress to make a major and lasting improvement to our country.
Other coverage
* Breitbart.com: Stopping Lawsuits Meant to Silence Dissent: The Free Press Act
* EFF: New Federal Anti-SLAPP Legislation Introduced: A Good Start
[Note: I am on the board of directors for the Public Participation Project, a non-profit organization lobbying for a federal anti-SLAPP law.  However, I speak solely for myself, not for the organization or other board members.  The Public Participation Project released its own statement about the Free Press Act of 2012.]
Posted by Eric at 09:07 AM | Content Regulation | TrackBack
September 25, 2012
Stored Communications Act Bars Disclosure of Facebook Records to Surviving Family Members in the UK
[Post by Venkat Balasubramani]
In re Request for Order Requiring Facebook, Inc. to Produce Documents and Things, C 12-80171 LHK (PSG) (N.D. Cal.; Sept. 20, 2012)
In 2008, Sahar Daftary fell from a 12th floor building in England. Her surviving family members are trying to access records from her Facebook account to gather information that may show Daftary didn't commit suicide. (Here is a news story that mentions the family's efforts: "New twist in 'Face of Asia' model's Salford Quays death fall tragedy".) The family members sought an order under 28 USC 1782 to force Facebook to disclose the contents (created or posted during a limited time period) from Daftary's account.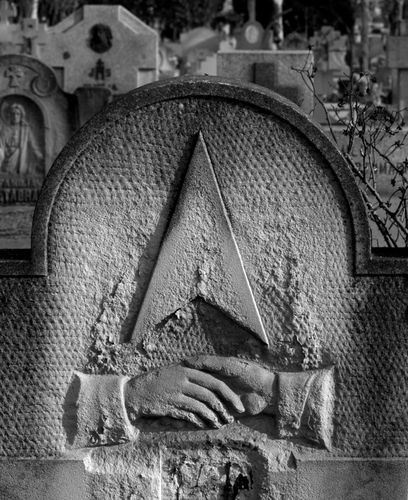 Citing the Stored Communications Act, the court grants Facebook's motion to quash. The family members argued that they could consent to disclosure on Daftary's behalf, but the court says that consent does not mandate disclosure. Under 18 USC 2702, a service provider such as Facebook may disclose the contents of an account based on consent. Unfortunately, the court declines to issue what it characterizes as an advisory opinion on the question of whether the family members may consent on Daftary's behalf.
__
The waiver argument: Access to the social media profiles by a decedent's estate is an issue that's been brewing over the past several years, and as described in this recent article, at least a couple of jurisdictions are considering laws that would allow the estate to access social media posts. The issue of whether the owner of an account may consent to disclosure of its contents that are protected under the SCA is also something that courts have struggled with, mostly in discovery cases. (See, e.g., the Juror No. 1 case.) There hasn't been a clear answer, but a few courts have said that a party can be forced to consent to disclosure of otherwise discoverable evidence. Here, of course, the decedent is not around to consent, and the issue of whether the estate can consent on behalf of the decedent complicates matters. Unfortunately for the parties, Judge Grewal punts on this issue. It is significant that he says consent only permits the network to disclose communications to the extent it chooses to do so. This conclusion may put a wrench in the consent/waiver argument as used in civil cases.
The Twitter OWS case: This case brings to mind the Harris case, where privacy and metadata were at issue (at least as I understood it) but in public statements, likely to address the standing issue, the case ended up being spun as one over the "ownership of Tweets." (See, e.g., "Judge Orders Twitter to Release Protester's Messages.") The Harris case seems largely consistent with this case in that it involved publicly posted tweets with respect to which the court said there is no expectation of privacy (the metadata would be subject to disclosure based on the third party doctrine). That case involved law enforcement rather than private parties seeking information from the social network, so this partially accounts for the differing results.
Privacy vs. ownership of the content: As with all other social media ownership cases, it's worth separating access to the account from ownership or access to the content or posts within the account. There are two separate interests at play: copyright or ownership of the content vs. the privacy interests of the account holder. With respect to the publicly available content, the parties may be able to make a copyright argument that the rights to the content passes to the decedent's estate, but that's not what the family wants in this case--it's interested in private communications that are protected from disclosure under the SCA. Interestingly, the court didn't drill down into what categories of content (or non-content information) were sought by the family. The sought after information is merely described as (presumably non-public) "records" from Daftary's Facebook account. (Non-content information would presumably be available in discovery. See Mintz v. Bartlestein, where a court ordered non-content phone records disclosed. The disclosure of publicly available posts should not be barred by the SCA. See Crispin v. Audigier.)
The ownership of a decedent's online content was implicated in a 2009 case where someone sued Google over allegedly defamatory content posted by someone who had since passed away: "Blogspot Sued for Dead Blogger's Content." As Eric mentions in that post, it probably makes sense for the networks to have their own processes in place and not make it too easy for third parties to get access to accounts. Networks also face liability from the other direction where they provide access without following the proper protocols. (See, for example Eyesoldt v. Proscan.)
Treatment of the account vis a vis the decedent's privacy interests is a tough one. Unlike ownership of the content, the decedent has a privacy interest in his or her account that shouldn't necessarily pass to the estate. As Eric mentioned when we were chatting about this case via email, shouldn't people be able to take secrets with them to the grave? I don't know how papers and personal effects that are intended to be kept private are treated in the offline world, but this certainly seems to say that at least in the event of your passing, if you want something kept private, your social accounts may be one possible place to store it. (On the other hand, networks seem to be taking a privacy-friendly approach of late, but they are erratic at best over the long term.)
It's also worth nothing services exist that purport to give family members access to your account credentials post-death. I have no idea how effective those services are, and I can certainly see Facebook or another network taking a hard line approach and refusing access to family members on the basis that access to the decedent's account does not comport with the network's terms of service. Another alternative I've wondered about is whether networks would come up with their own protocol for being able to designate who gets access and under what conditions. (Here's a post from Facebook on what looks like its current policy on dealing with the accounts of deceased individuals.)
***
In any event, this is an interesting issue and one that should come up in the courts with increasing frequency. Getting access to non-publicly posted Facebook materials does not look like it will be an easy task.
Related posts:

Blogspot Sued for Dead Blogger's Content
Ohio Appeals Court: GoDaddy can be Held Liable for Wrongly Transferring Control Over Domain Name and Email Accounts -- Eysoldt v. ProScan
Tea Partiers Wage War Against Each Other Over a Google Groups Account--Kremer v. Tea Party Patriots
Court Orders Facebooking Juror to Disclose Additional Facebook Posts--Juror No. 1 v. Superior Court
Other reading of interest on this topic:
"Who Owns a Decedent's E-mails: Inheritable Probate Asset or Property of the Network" [pdf]
See also posts from Evan: "Why be concerned with social media estate planning?" and Jim Lamm: "What Happens to Your Apple iTunes Music, Videos, and eBooks When You Die?"
Other coverage:
Facebook fights for deceased beauty queen's privacy (Declan / cnet)
[image credit: Shutterstock]
Posted by Venkat at 03:03 PM | Evidence/Discovery , Privacy/Security
September 24, 2012
Latest "Hot Topics in Internet Law" Talk Slides
By Eric Goldman
Earlier this month, I spoke at the "IP and the Internet" conference sponsored by the California State Bar's IP Section on the perennial favorite topic, "Hot Topics in Internet Law." My talk slides. Given the conference's theme, I focused the talk on cyberlaw IP-related topics rather than the broader universe of cyberlaw topics.
Some related posts:
* "Hot Topics in Internet Law" Talk Slides (June 2012, to SFIPLA)
* "Recent and Future Developments in Trademark Law" Talk Slides (July 2011, to SVIPLA)
* "Hot Topics in UGC Liability" Talk Slides (June 2011, SCU event)
* "Trends in Internet Law" Talk Slides (Nov. 2010, to the IP Institute by the CA State Bar's IP Section)
Posted by Eric at 01:11 PM | Copyright , Derivative Liability , Trademark | TrackBack
September 22, 2012
Improperly Designating Fashion Designs as "Unpublished" May Invalidate Copyright Registration--Family Dollar Stores v. United Fabrics
[Post by Jake McGowan]
Family Dollar Stores, Inc., v. United Fabrics International, Inc., No. 11 Civ. 2574 (S.D.N.Y. 2012)
A few weeks ago, we blogged about whether websites are "published" for copyright law purposes in Rogers v. BBB of Metropolitan Houston. While that decision lacked a definitive answer relating to the status of websites, it reinforced the long-standing idea that registering a copyright creates a presumption of validity that must be rebutted by the defendant.
With their backs against the wall, the defendants in these copyright cases often try to challenge the validity of the copyright registration. But it's not always clear what types of errors will invalidate the certificate and strip the holder's right to sue.
In Family Dollar Stores v. United Fabrics International, a district court in New York considered whether including previously published works in an "unpublished" collection invalidates the registration.
Background
United Fabrics International (UFI) is a textile company based in Los Angeles. In 2008, it purchased the rights to original artwork from a studio in Italy. UFI used the artwork as source material to create a fabric design called "Mod Squad." That same year, it began offering the design for sale to customers.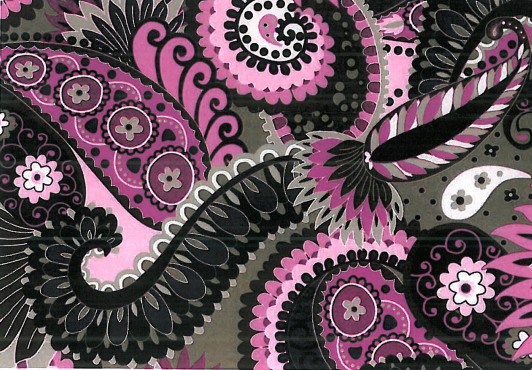 Photo of the "Mod Squad" Design from Complaint
Almost a year later, UFI filed an application with the Copyright Office to register the Mod Squad design and 18 other designs as a collection. The Copyright Office granted the application and issued a registration certificate for an unpublished collection, just as UFI had requested. By registering, the company gained the power to sue for infringement of its copyright rights for the design.
UFI flexed this legal muscle in March 2011, when its lawyers contacted Family Dollar Stores and alleged that they had violated UFI's registered copyright rights in the Mod Squad design. Since a registration certificate acts as prima facie evidence of validity, it was up to Family Dollar Stores to rebut that presumption and knock out the foundation of UFI's claim.
It turned out that they had an ace in the hole. When the Copyright Office granted UFI's application, it didn't know that UFI had already published 13 of the 19 designs in the purportedly "unpublished" collection. Family Dollar Stores jumped all over this inaccuracy, and filed a complaint for a declaration that UFI's copyright rights are invalid and unenforceable. UFI filed counterclaims alleging infringement of the Mod Squad design copyright.
A Published Design Cannot Be Included in an "Unpublished Collection" Application
The court agreed with Family Dollar Stores, and held that UFI's copyright registration for the Mod Squad design was invalid.
The chain of logic is fairly simple. Under 17 U.S.C. § 101, "The distribution of copies . . . of a work to the public by sale or other transfer of ownership" constitutes publication. Thus, UFI published the Mod Squad design by selling it and erred when it included the designs in the "unpublished" application. The question became whether this error would prove fatal to UFI's counterclaims.
In this regard, the court cited two cases left unanswered by UFI--Determined Productions, Inc. v. Koster and L.A. Printex Industries v. Aeropostale--which both held that prior publication invalidates registration as to the previously published designs.
But in arriving at this same conclusion, the court considered whether the improper inclusion of the previously published materials amounted to a "material" error that could invalidate the registration certificate.
Including Previously Published Designs in a Collection of "Unpublished" Designs is a "Material" Error
UFI tried to argue that its inclusion of the Mod Squad design was a "minor technical" error. This distinction is significant because if it had been merely a technical error, Family Dollar Stores would have had to prove that UFI intended to defraud on the Copyright Office. Unfortunately for UFI, the court did not buy this argument.
The decision recognizes that the "material error" vs. "technical error" distinction depends on the particular design at controversy. To better digest this point, it helps to break down the L.A. Printex case mentioned above. That case also involved a registered, unpublished collection of designs. But even though that collection included some previously published designs, the claim revolved around the properly included unpublished designs.
The court contrasts the L.A. Printex situation with the case at hand:
Here, by contrast, UFI alleges that the FD Defendants infringed a previously published work that it included as part of a collection of unpublished works. Furthermore, UFI did not supplement its original registration by deleting the previously published Mod Squad design from the collection registration; instead it deleted the unpublished designs from the collection, thus rendering the original registration wholly nugatory. That cannot be considered a "minor technical error."
Since UFI's application contained a material error, the court invalidated its protection of the Mod Squad design, thus barring the textile company's counterclaims.
_____
Two important takeaways from this case:
This should go without saying, but UFI's management should have been more hands-on in making sure that its copyright application was completely accurate. As we saw in this case, courts can be sticklers about certain designations, and this ended up as a costly error for a design to which they actually had the rights. Any time you have to stand up in front of a judge and claim legal ignorance, you are already on shaky ground. This is essentially what happened; UFI tried to pass the buck and said that its design team made a good-faith legal mistake. Did they not think to consult legal counsel for these complicated intellectual property issues? Why did they leave the application process to the design team in the first place?
But nobody's perfect, which leads me to my second point.
UFI could have and should have contacted the Copyright Office about a supplementary registration. By doing so, it could have accounted for its so-called "mistake," and preserved its right to go after Family Dollar Stores on the Mod Squad design. But it dropped the ball and never even supplied the court with a supplementary registration. This is just plain sloppy and, judging from the tone of the decision, did not garner any favor with the judge.
It's still unclear how this result meshes with the Rogers v. BBB decision. The court in Rogers never definitively answered the question of whether a website is "published" for copyright law purposes--it acknowledged the unsettled nature of the question and merely held that BBB had not overcome the presumption of validity attained by the registration. But if future decisions show that websites are "published," then the copyright holder should make sure their applications follow suit. Otherwise, this decision seems to suggest that they would be putting their rights at risk.
Posted by JakeMcGowan at 09:18 AM | Copyright | TrackBack
September 21, 2012
Split 9th Circuit Panel Approves Facebook Beacon Settlement – Lane v. Facebook
[Post by Venkat Balasubramani]
Lane v. Facebook, 10-16380 (9th Cir. Sept. 20, 2012)
Facebook's Beacon initiative has generated more than a few blog posts.
Judge Seeborg approved the class settlement, over the objections of several objectors, including Ginger McCall. The objectors appealed to the Ninth Circuit saying that the settlement should not have been approved. The Ninth Circuit says that approval of the settlement was not an abuse of discretion.
The terms of the settlement were that Facebook would pay $9.5M for a full release of the claims. $3 million of this amount would go to fees and costs of administration. The remaining $6.5 million would go to the "Digital Trust Foundation," an organization run by a three-member board of directors (Larry Magid, Chris Hoofnagle, and Timothy Sparapani, Facebook's director of public policy). The organization would also have a legal advisory board which would consist consist of class counsel and counsel for Facebook. No monetary relief would be awarded to the class members, although they could opt-out. Facebook would agree to terminate Beacon, but nothing in the agreement stopped it from re-launching a similar initiative. (Hello, Sponsored Stories 2.0!)
The majority says that appellate review is limited to determining whether there has been a "clear abuse of discretion." It says that cy pres remedies (where there is the "next best" distribution of the settlement amount – to someone other than the class members) are allowed, and nothing in the structure of DTF causes the cy pres remedy to be improper. As long as the remedy accounts "for the nature of the . . . lawsuit, the objectives of the underlying statutes, and the interests of the silent class members," that's all that is necessary.
As to the second objection that focused on the value of the settlement and the district court's failure to consider the availability of statutory damages under the VPPA, the court relies on the familiar argument that the claims, being privacy claims, are uncertain. There aren't a long line of cases where plaintiffs have been awarded damages under the Video Privacy Protection Act, and it's unclear that the claims could be easily brought against Facebook, rather than Blockbuster, an entity that is in a financial quagmire. [There has been a bunch of VPPA activity involving Netflix, Hulu, and Redbox, but no clear wins, and certainly no blockbuster damage awards, for plaintiffs.]
A dissenting Judge Klienfeld tees off on Facebook and on the settlement (and to some extent the class action system in general). He has a long list of problems ranging from expansion of the class to the scope of injunctive relief, to the combination of a "clear sailing" agreement as to fees coupled with no monetary relief to class members. It's tough to do it justice by recapping it in a blog post, so I would urge readers to check it out for themselves. Here's a key graf that summarizes his qualms:
In this case, the [class action] process has failed. The attorneys for the class have obtained a judgment for millions of dollars in fees. The defendant, Facebook, has obtained a judgment that bars claims by millions of people victimized by its conduct. So have the other companies involved in Beacon. The victims, on the other hand, have obtained nothing. Under the settlement, Facebook even preserved the right to do the same thing in the future.
__
Meh. This is an underwhelming result for how long it took for the court to issue its opinion.
The 9th Circuit issued recent decisions on fees (Dennis v. Kellog) and on cy pres settlements (Nachshin v. AOL) that made me think this settlement wouldn't get its stamp of approval, so perhaps this is a surprising ruling. I wonder whether the objectors will seek re-hearing and whether Judge Kleinfield's dissent will interest enough interest from other 9th Circuit judges to make that happen. (Judge Seeborg tentatively rejected the proposed settlement in the Sponsored Stories class action: "Judge Seeborg Rejects Sponsored Stories Settlement For Now -- Fraley v. Facebook." This ruling likely paves the way for everyone to clean up the issues he identified in his ruling, and get it approved.)
To me, what makes the settlement problematic is the toothless injunctive relief negotiated on behalf of the class. As Judge Kleinfield points out, as long as it's called something else, there's nothing to stop Facebook from launching Beacon 2.0. Even assuming that cy pres is appropriate and it would be impractical to distribute small amounts to class members, I don't get the sense that this lawsuit will act as a meaningful check on Facebook's privacy practices, either as to programs such as Beacon, or as a general matter. It's silly to assume that a non-profit that's funded by Facebook could achieve this result when third party organizations haven't been able to do much. (On the other hand, maybe people don't really care about privacy on Facebook. Although there were some quibbles about the adequacy of notice, of the 3,663,651 class members identified by Facebook, a measly 108 opted out, and 4 submitted written objections.)
See also: New Essay: The Irony of Privacy Class Action Lawsuits (Eric's essay)
Other coverage:
Facebook's $9.5 Million 'Beacon' Settlement Approved (David Kravets/Wired)
Facebook Beacon settlement gets OK (San Francisco Chronicle) (with comments from Greg Beck)
Facebook's Beacon Settlement Upheld By 9th Circuit (Wendy Davis/Media Post)
Related posts:
Texas Class Action Aims to Derail Facebook Beacon Settlement
Beacon Class Action Settlement Approved
Stop Saying 'We Can Amend This Agreement Whenever We Want'!
Posts on Fraley v. Facebook:
Facebook "Sponsored Stories" Publicity Rights Lawsuit Survives Motion to Dismiss--Fraley v. Facebook
Judge Seeborg Rejects Sponsored Stories Settlement For Now -- Fraley v. Facebook
Posted by Venkat at 12:13 PM | E-Commerce , Privacy/Security , Publicity/Privacy Rights
Cafepress Suffers Potentially Significant Trademark Loss for Users' Uploaded Designs (Forbes Cross-Post)
Cafepress.com ($PRSS) provides a popular user-to-user marketplace websites that allows users to upload logos or slogans and sell items bearing those logos or slogans, which Cafepress.com manufactures on demand (a so-called "print-on-demand" service). Like any other user-generated content website, there's always a chance that users will upload material that infringes third party copyrights and trademarks. A recent adverse court ruling against Cafepress.com raises some troublesome questions about Cafepress.com's--and other print-on-demand vendors'--potential trademark liability exposure for its users' uploads.
The case involves a trademark for the word phrase "Born to Rock," which the plaintiff initially registered for electric guitars and subsequently registered for T-shirts. These trademark registrations (especially the latter) may be problematic. First, many other folks have used the phrase "Born to Rock" for quite some time (including Cafepress.com users), so the plaintiff may have problems showing that it is the first commercial user of the phrase or that consumers associate the phrase only with it. Second, the phrase is capable of many different meanings that have nothing to do with electric guitars or the plaintiff. For example, take a look at some of the T-shirt designs the plaintiff complained about:
It's quite a reach for the plaintiff to think its trademark registrations should apply to "Born to be a rock star" or "Born to Rock" associated with rocking chairs.
Background to the Litigation
The plaintiff repeatedly sent trademark takedown demands to Cafepress.com. To Cafepress.com's credit, it did not simply accede to the plaintiff's overreaching demands. While Cafepress.com removed some users' items in response to the plaintiff's complaints, it refused the takedown demands for other items. Unsatisfied with Cafepress.com's response, the plaintiff sued for trademark infringement.
Cafepress.com moved for summary judgment on two grounds: (1) it didn't make a "use in commerce" of the plaintiff's trademark, and (2) the "descriptive fair use" doctrine. In doing so, Cafepress.com didn't press two other potentially strong arguments: (a) that the plaintiff's trademark was invalid, and (b) consumers weren't confused in the marketplace. Cafepress.com should be able to raise these arguments later. The opinion doesn't reference another possible trademark defense for Cafepress.com, the "innocent printer" defense (15 U.S.C. 1114(2)(A)), though that may be a stretch due to the other marketplace services (such as payment processing) that Cafepress.com provides to its users.
"Use in Commerce"
The court rejected Cafepress.com's argument that it doesn't make a "use in commerce" as required by the trademark statute. This is not a particularly surprising result. After the 2009 Second Circuit ruling in the Rescuecom case, almost all online activity that has some commerciality to it qualifies as a "use in commerce." In this case, the judge thought Cafepress.com made a use in commerce (emphatically so, calling Cafepress.com's argument "facetious") because Cafepress.com manufactures and delivers the purchased items containing the allegedly infringing designs.
Descriptive Fair Use
Cafepress.com argued that the T-shirt references to "Born to Rock" weren't intended to communicate a relationship with the trademark owner, and thus were not being used "as a trademark." Normally this argument would apply to the trademark owner's threshold right to sue at all, but "non-trademark use" is also an element of the defense of descriptive fair use (which allows the reuse of descriptive phrases for their lexical meaning).  The court says that it cannot categorically declare merchandised items referencing "Born to Rock" as not making a trademark use, because a jury may find some of the T-shirts—such as those with guitar depictions—are plausibly associated with the trademark owner.
(Many trademark geeks will gnash their teeth about the obvious doctrinal problems with the judge's ruling, including the fact that a plaintiff can't satisfy its prima facie elements with a true non-trademark use, the shifted burden of proof between the prima facie case and an affirmative defense, and the judge's introduction of consumer confusion into the descriptive fair use question).
Implications of the Ruling
Lack of a "Fast Lane" Defense. Trademark law often lacks a "fast lane" for ending unmeritorious trademark cases. In these situations, trademark defendants with winning cases validate their decisions only after incurring substantial time and expense. In my opinion, the lack of a fast lane is a defect of trademark law that ought to be fixed. For more on this, see this essay.
Here, Cafepress.com sought a relatively quick win on two legal theories. The court rejected that effort, saying that at minimum the case needs to go before a jury. That means that even if Cafepress.com wins this case (which I think it should), Cafepress.com will spend a lot of money to do so—much more than the profits it has made and will make from "Born to Rock" items.
Further, because the "use in commerce" and "non-trademark use" fast-lanes didn't work, Cafepress.com likely can't quickly and cheaply defeat future claims by other trademark owners. This may have some bearing on its policies going forward (see below).
Contrast With Tre Milano v. Amazon.com. I recently blogged about a California appeals court case, Tre Milano v. Amazon.com ($AMZN), where Amazon defeated trademark claims based on user-vended items because Amazon was a "transactional intermediary." Although Cafepress.com is also a "marketplace" for user-to-user sales, Cafepress.com differs from Amazon in a key respect: Cafepress.com manufactures the items on demand. This factual difference means Cafepress.com faces potentially greater trademark liability than Amazon.
What Will Cafepress.com Do?
Even if Cafepress.com ultimately wins this case, this ruling puts Cafepress.com—and all other websites in the print-on-demand space, such as Zazzle—in an awkward position. This ruling treats Cafepress.com as directly liable for user-caused trademark infringement. If that's the law, then Cafepress.com can't simply intervene only when it receives trademark takedown notices; it could be liable even if it never receives a takedown notice. Plus, even if Cafepress.com defeats that liability with respect to specific trademark owners (because, for example, their trademarks turn out to be invalid), Cafepress.com may not be able to vindicate its decisions cost-effectively.  Thus, Cafepress.com's legal defense costs may be going up.
Despite this ruling, Cafepress.com could still wait for, and then respond more aggressively to, trademark takedown notices.  For example, in respond to this plaintiff's demands, it could have categorically wiped out all of the "Born to Rock" designs, even those that probably weren't infringing.  While more aggressive takedowns would placate most trademark owners in most circumstances, it's not clear this would completely solve the legal problem (it depends on whether takedown notices are a precondition to Cafepress.com's liability), and overinclusive takedown responses would reduce Cafepress.com's revenues.
A third alternative would be to more aggressively pre-screen users' items for trademark concerns.  This is also unattractive. Aggressive pre-screening is costly and not scalable; it's error-prone (likely to find false positives and false negatives); Cafepress.com sellers won't like the delays and false positives; and it could exacerbate Cafepress.com's legal liability for the false negatives.  Thus, from my perspective, this ruling leaves Cafepress.com with all-around bad options.
I approached Cafepress.com for an official statement, and they sent the following:
CafePress recognizes that the court believes that there are factual disputes that precluded summary judgment in CafePress' favor.  CafePress is confident that when the court and the jury hear the full record that they will see that there is no infringing content in this case, and will find in CafePress' favor.  CafePress is a print on demand site where its users create all of the content that they or their purchasers select to be placed on items of merchandise.  CafePress does not create the content or select the products on which the content is applied.  CafePress stands up for the rights of its users to make lawful, non-infringing and fair uses of material and engage in free speech and express.  CafePress intends to vigorously defend its position and its users' right of free speech in their content posted on the CafePress website.  
Case cite: Born to Rock Design Inc. v. CaféPress.com, Inc., 2012 WL 3954518 (S.D.N.Y. Sept. 7, 2012).  Also see Born to Rock Design's initial complaint.
My prior legal coverage of Cafepress.com-related litigation:
* Angie's List's Telephone and Fax Information Services May Be Immunized by Section 230--Courtney v. Vereb (2012)
* Online Booksellers Get 47 USC 230 Immunity for Publisher-Supplied Marketing Collateral--Parisi v. Sinclair (2011)
* Life May Be "Rad," But This Trademark Lawsuit Isn't--Williams v. CafePress.com (2010).  This case held that Cafepress.com didn't face liability for taking down a user's design in response to a trademark takedown demand.  The case also illustrates that Cafepress.com continues to struggle with (unreasonable?) trademark demands over thin trademarks--in that case, "Life's Rad."
* Print-on-Demand "Publisher" Isn't Liable for Book Contents--Sandler v. Calcagni (2008)
* Connecticut Blogger Not Subject to Texas Jurisdiction--Healix Infusion v. Helix Health (2008)
* Griper Selling Anti-Walmart Items Through CafePress Doesn't Infringe or Dilute--Smith v. Wal-Mart (2008)
* CaféPress Denied 230 Motion to Dismiss--Curran v. Amazon (2008)
My 2007 IP Survey course exam used a problem involving Zazzle and personalized postage stamps.  See the exam and sample answer.
Posted by Eric at 08:48 AM | Derivative Liability , E-Commerce , Trademark | TrackBack
September 19, 2012
Newly Released Consumer Survey Indicates that Legal Concerns About Competitive Keyword Advertising Are Overblown (Forbes Cross-Post)
By Eric Goldman
Competitive keyword advertising—buying ads triggered by a keyword search for a competitor's trademarks at venues like Google AdWords, Yahoo and Microsoft's Bing—has generated enormous legal angst over the past decade, including hundreds of law review articles, occasional legislative proposals and countless lawsuits. Despite this, many commentators (including me) have questioned how competitive keyword advertising harms consumers. A new independent consumer survey gives further reason for skepticism.  The survey finds little evidence of consumer harm, and it prompts questions about the economic wisdom of bringing lawsuits over competitive keyword advertising.
Although competitive keyword advertising generates billions of dollars a year in revenue, only a few publicly available consumer surveys have evaluated its effects on consumers, such as whether consumers suffer legally recognizable confusion from the ads. Most of the publicly available consumer surveys were prepared by litigants in the course of their litigation, and not surprisingly their outcomes reflect the financial interests of their sponsors:
With this kind of "research," we desperately needed an independent survey that wasn't financially sponsored by a litigant.  To our rescue comes Profs. David Franklyn (USF) and David Hyman (Illinois), who conducted three independent consumer surveys and now present the results in their newly posted article, Trademarks as Keywords: Much Ado About Something? I encourage you to read the article in its entirety (and form your own opinions about the credibility of its methodology).  In this post, I'll highlight two of their findings.
Consumers May Use Brands as Search Terms, But That Doesn't Mean They Are Searching Only for the Brand.  The article says:
"although a majority of consumers use trademarks to search for the trademarked product only, sizeable minorities use trademarks to search for the trademarked product along with similar competing products sold by other companies."
Many brand owners believe the opposite: consumers who use their brands as search keywords must want their brands--and only their brands, not their competitors' offerings.  But consumers deploy many search strategies, including using a well-known brand as a "proxy" for the class of goods.  Imagine this: what synonyms would you use to search for goods similar to "The Clapper" or "Slinky"?  When there aren't good synonyms, using the brand as a proxy search term makes sense.  But even when there are obvious generic synonyms, consumers still might choose a branded search term.  For example, if you already know you like the Nikon Coolpix p510, you might choose to search on that term, rather than searching on generic keywords like "digital camera," as the fastest way to find the model's close competitors.  I explore this issue in some detail in my 2005 article, Deregulating Relevancy in Internet Trademark Law.
With this in mind, giving brand owners the legal power to control search results isn't in the consumers' best interests. Instead, brand owners' efforts to suppress competitive keyword advertising raise anti-competitive concerns.  Many consumers want to see competitive options in their search results (as the article says, "a majority of consumers use brand names to search primarily for the branded goods, but most consumers are open to purchase competing products"), but that's exactly what brand owners don't want them to have.
Brand Owners May Not Be Suffering Much Competitive Diversion from Competitive Keyword Advertising.  Many brand owners feel that competitors who engage in keyword advertising on their brands are "diverting"--i.e., stealing--their consumers. For example, in 2007, one (clueless) state senator argued that consumers seeing competitive keyword advertising were being "shanghaied by a pirate."
The article says:
"the actual probability of diversion turns out to be quite modest….the task of differentiating diversion from ordinary search behavior is going to be challenging."
We can corroborate the article's empirical finding by looking at the amount of money that brand owners have lost from competitive keyword advertising (as shown in official court records).  Some examples of financially dubious lawsuits by brand owners that I've seen over the years:
To me, the lessons are clear.  Brand owners usually are wasting money--often, a LOT of money--bringing lawsuits over purportedly lost business attributable to competitive keyword advertising.  In fact, there's good reason to believe that brand owners lose little, if any, profits from the practice; and even if they do, the costs of the law vastly exceed those lost profits, making the litigation unprofitable.  This article gives brand owners more reasons to question the cost-benefit of litigation over keyword advertising.
[Note: I've written extensively on the keyword advertising topic.  In addition to my Deregulating Relevancy article, you may be interested in my articles on Brand Spillovers and Online Word of Mouth.]
Posted by Eric at 07:40 AM | Search Engines , Trademark | TrackBack
September 18, 2012
Court Says No Negligence Claim for Third Party Infringement via Open Wi-Fi Connection – AF Holdings v. Doe
[Post by Venkat Balasubramani]
AF Holdings, LLC v. Doe, C 12 2049 (PJH) (N.D. Cal.; Sept. 4, 2012)
I blogged about a case where a P2P infringement plaintiff argued that a defendant should be held liable for failing to secure their internet connection. ("No Negligence Claim for Infringement via Shared Internet Connection (Preempted by Copyright Act) – Liberty Media v. Tabora.") A recent case presented the argument of whether you have a duty to secure your Wi-Fi connection (and police infringers) even more squarely. The court held that someone can't be held liable for contributory infringement based on a negligence theory.
AF Holdings sued Doe and Hatfield. It did not assert any claims of direct infringement against Hatfield. Instead, it argued that Hatfield "had a duty to secure his internet connection," and his breach of that duty meant that he could be held liable for the infringements of others.
The court rejects this argument, saying that AF is trying to hold Hatfield liable for his nonfeasance and this theory is only available where the parties have a "special relationship." There's no special relationship between AF and Hatfield and thus no duty.
The court also says that a negligence claim is preempted. Copyright preemption analysis requires an "extra element" in order for a claim to not be preempted. (The claim must have an extra element that's not present in a copyright infringement claim.) The court summarily says that there's no extra element because AF is ultimately seeking to prevent the exercise of one of its rights under the Copyright Act (copying and sharing). Casting this as a negligence claim does not save it from preemption.
The court also discusses Section 230 immunity. Strangely, AF argues that Section 230 shouldn't apply because the negligence cause of action is not aimed at "offensive material." The court sidesteps the Section 230 question in light of its other finding that there's no duty and the claims are preempted.
___
Not particularly exciting, but this case presented the "negligence for failing to secure Wi-Fi" theory more straightforwardly than the prior case I blogged, so I thought the rejection of this argument was worth noting. It would have been nice for the court to have discussed the standards for derivative liability for infringement generally, and how negligence would lower this bar (and potentially open the floodgates), but this only received a passing mention from the court.
Related posts:
"No Negligence Claim for Infringement via Shared Internet Connection (Preempted by Copyright Act) – Liberty Media v. Tabora."
Posted by Venkat at 09:42 AM | Content Regulation , Copyright , Derivative Liability
September 15, 2012
Social Media Discovery Roundup
[Post by Venkat Balasubramani]
* Douglas v. Riverwalk Grill, LLC, 11-15230 (E.D. Mich.; Aug 24, 2012)
* Mailhoit v. Home Depot USA, Inc., 11-03892 DOC (SSx) (C.D. Cal.; Sept. 7, 2012)
* Robinson v. Jones Lang Lasalle Americas, Inc., 12 cv 00127 PK (D. Or.; Aug 29, 2012)
A few recent cases have addressed social media and discovery, an issue courts and litigants continue to struggle with. I don't see any clear pattern, apart from the fact that no one seems to have a good solution to a key logistical issue: how a party requesting discovery narrowly describes what is sought without knowing in advance what is contained in a social media profile. (For good context on the dispute check out Bruce Boyden's post: The Proper Procedure for Facebook Discovery, Part I, as well as our numerous posts on the topic. (It's worth mentioning that ethical issues arise when counsel or those acting on counsel's behalf friend witnesses in the course of trying to obtain information. See this recent article for an example: "Hostile use of 'friend' request puts lawyers in ethical trouble.")
In camera inspection: One possible scenario is to have the court conduct an in-camera inspection of the litigant's social media profile in order to determine what's relevant. This isn't ideal since someone ends up "rummaging around" in the party's social media profiles (it's not the party seeking discovery, but the witness/responding party's information is still exposed to someone and there's a resulting loss of privacy). The court took this approach in Douglas v. Riverwalk Grill, LLC [pdf], a discrimination case. After reviewing over 250 pages of discovery and "thousands of entries," the court says that the majority of entries bore "absolutely no relevance to [the] case." The court grants a request to turn over 18 entries. The court didn't reproduce the entries in the order granting discovery, so it's hard to tell the nature of the entries, but the whole thing seemed like a wasteful exercise. The court doesn't specify who bears the costs of production and in-camera review, but the order left me wondering whether this should be a part of the discovery calculus.
Any posts that reveal emotion: Given that courts frown fishing expeditions and rummaging around in a party's social media profile, one set of defense lawyers (in Mailhoit v. Home Depot USA, Inc.) sought to narrow their request for plaintiff's social networking information. They sought the following information:
Any profiles, postings or messages . . . from October 2005 . . . through the present that reveal, refer, or relate to any emotion, feeling, or mental state of plaintiff, as well as communications by or from plaintiff that reveal, refer, or relate to events that could reasonably be expected to produce a significant emotion, feeling, or mental state.
They also sought a second category of information (any communications that place the above messages in context), as well as a third category, which consisted of any photos posted or in which plaintiff was tagged.
The court (like all other courts to have addressed the issue) notes that social networking evidence may be relevant and is not off-limits by virtue of some magical privilege or zone of privacy. However, the court says that the requests to disclose this information must describe the information sought with "reasonable particularity." The court says the requests fail this standard:
[e]ven if the first part of this category, which seeks communications relating to 'any emotion' could be understood to encompass only communications containing specific emotive words . . . the category would still arguably require the production of many materials or doubtful relevants, such as posting with a statement "I hate it when my cable goes out" . . . . Arguably, watching a football game or a movie on television is an "event" that may produce some sort of "significant emotion," but it is unclear whether plaintiff would be required to produce messages relating to such activities.
Narrowing the discovery requests: A third case (Robinson v. Jones Lang Lasalle Americas, Inc.) also involved claims for discrimination, and the defendant sought: (1) communications with former co-workers; and (2) all social media content that "reveals or relates to [plaintiff's] 'emotion, feeling, or mental state,' to events that could be reasonably expected to produce a significant emotion, feeling or mental state, or to allegations in [the] complaint." [If you ever wonder why civil discovery is such a joy, the phrasing of this discovery request provides good insight into the process.]
The court says that where the plaintiff alleges beyond the "garden variety" emotional distress, social media evidence may become relevant. Social media often provides a window into the mental state of the person and can reveal information that is inconsistent with positions they take in a lawsuit. (See Eric's numerous posts cataloguing examples.) The plaintiff agreed to produce any discussions with ex-co-workers and also any social media updates or content that "reference her allegedly discriminatory supervisor or 'work-related emotions'." The court says this is not enough, and orders plaintiff to produce any posts that:
Reveal, refer, or relate to (a) any significant emotion, feeling, or mental state allegedly caused by defendant's conduct; or (b) events or communications that could reasonably be expected to produce a significant emotion, feeling, or mental state allegedly caused by defendant's conduct.
__
All of these approaches have their drawbacks. The in-camera approach employed by the court in Riverwalk Grill is intrusive and needlessly expensive. The language in the discovery requests from the Home Depot and Robinson cases make my head hurt, and surely don't give much by way of guidance to the litigants or those involved in the discovery process. I'm inclined to stick with my original instinct and say that this should be treated similar to documents that arguably fall under attorney-client privilege. A party should be required to produce some sort of index that lists the entries in summary form. Using this index the parties can then fight out what is and what is not relevant.
[image credit: Kzenon/Shutterstock]
Previous posts:
"Court Orders Production of Five Years' Worth of Facebook and MySpace Posts – Thompson v. Autoliv"
"Court Orders Disclosure of Facebook and MySpace Passwords in Personal Injury Case -- McMillen v. Hummingbird Speedway"
"Judge Offers to Facebook 'Friend' Witnesses in Order to Resolve Discovery Dispute -- Barnes v. CUS Nashville"
"Facebook Messages/Wall Posts, Civil Discovery, and the Stored Communications Act -- Crispin v. Audigier"
"Plaintiff Can't be Forced to Accept Defense Counsel's Facebook Friend Request in Personal Injury Case -- Piccolo v. Paterson"
"Court Orders Plaintiff to Turn Over Facebook and MySpace Passwords in Discovery Dispute -- Zimmerman v. Weis Markets, Inc."
Posted by Venkat at 08:22 AM | Evidence/Discovery , Privacy/Security
September 14, 2012
Another Blow to Banks in ACH Fraud Cases: Funds Transfers Act Preempts Indemnity Agreements -- Choice Escrow v. BancorpSouth
[Post by Jake McGowan]
Choice Escrow and Land Title, LLC v. BancorpSouth Bank, 10-03531 (W.D. Miss. Aug. 20, 2012)
Last month, we blogged about Patco v. Ocean Bank, where the First Circuit held that the bank may bear the loss of fraudulent ACH transfers because its security procedures were not "commercially reasonable" under the Funds Transfers Act provisions of the UCC. Though the decision left open the question of customer responsibility, for now it belongs in the win column for customers.
But the vast majority of these banking relationships include an agreement where the customer promises to indemnify the bank for a fraudulent wire transfer. It was unclear how these agreements can factor into the analysis--could an indemnity agreement shield a bank from the UCC's "commercially reasonable" analysis altogether?
A district court for the Western District of Missouri considered this question in Choice Escrow v. BancorpSouth, and held that the UCC provisions preempt indemnity agreements.
Background
Choice Escrow maintained a trust account with BancorpSouth ("BSB"). In March 2010, BSB received a request online to transfer $440,000 out of Choice's trust account. The third party made the request using Choice Escrow's login credentials.
Choice Escrow filed claims against BSB under the "Funds Transfers Act" (i.e. the relevant UCC provisions) as adopted by Missouri. BancorpSouth shot back with four counterclaims relating to indemnity agreements signed by Choice Escrow, agreeing to indemnify BSB for any losses, costs, liabilities or expenses.
Funds Transfers Act UCC Provisions Preempt Written Indemnity Agreements
In a close call, the district court held that these ACH fraud matters are governed specifically by the Funds Transfers Act. Arriving at its decision, the court paid special attention to the intent of the UCC drafters:
On one hand, it seems obvious that the drafters of the UCC wanted banking sector parties to be protected from common law negligence claims and to encourage uniformity and consistency. On the other hand, it seems unlikely that the drafters of the UCC wanted to discourage business entities from freely exercising their rights to contract the terms of their relationships
Concluding that the Act displaced the indemnity agreements, the Court granted Choice Escrow's motion and dismissed Bancorp's counterclaims.
__
It's rare to see a court strike out an agreed-upon contract provision; it's even more rare when both parties are "sophisticated," as is the case here. When it happens, it's always a good idea to look to the policy considerations.
It's true that these wire fraud cases would be a lot less messy if banks could avoid liability using indemnity clauses. But such "uniformity and consistency" might be unduly harsh on customers if, through these agreements, they were always on the hook regardless of the bank's actions.
In the same vein, widespread use of indemnity clauses might also reduce banks' motivations to invest a lot in their security infrastructure--especially if they never had to fear liability for these large sums of money. Of course, the banks would still have an incentive to keep their customers' accounts safe in an Adam Smith "Invisible Hand" sense, but I think the court doesn't like any movement in that direction because security from wire fraud is such an important goal. With most of these cases, hundreds of thousands (if not millions) of dollars are at stake.
We still don't know what (if any) duties the customer has in preventing fraud on their online bank accounts. It's an important question in this case because the hacker got access through Choice Escrow's account. The court in Patco recommended further hearings on the issue, so we may just have to wait and see.
[Eric's comment: although deal lawyers often spend lots of time drafting and negotiating indemnity clauses, there's widespread suspicion that indemnity clauses rarely work in the field or in court. Another good example here.]
Posted by JakeMcGowan at 07:58 AM | E-Commerce , Licensing/Contracts , Privacy/Security | TrackBack
September 13, 2012
My Presentations on the Obama Administration's "Privacy Bill of Rights" and the Proposed Amendments to the EU Data Privacy Directive
By Eric Goldman
Many of you probably haven't heard about the "CONSENT" project in Europe, but you probably will. The CONSENT project is a multi-year, multi-million dollar research project, funded by the European Union, to conduct empirical research on consumer privacy issues in Europe. Ultimately, the research findings should feed into the EU's evaluation of proposed amendments to the 1995 EU Data Privacy Directive (more on that in a moment). I'm pretty sure the project's empirical findings will spark some discussion when they are publicly released.
As part of the project, the various project participants recently met face-to-face in Cluj-Napoca, Romania to discuss their work and present some preliminary findings. The conference also had some related presentations, which is what got me to Romania. (See my recap of my trip to Romania and my photo gallery).
The organizers asked me to present about Obama Administration's Privacy Bill of Rights. As I'm sure many of you can appreciate, this was not my first choice of topics (indeed, I took a pass on blogging the document when it was released). So after repeatedly confirming if the organizers really, really wanted to discuss the document and if I was the right person to do so, I gave a 30 minute talk describing the Obama administration's report and providing some critiques. I've posted my slides and a recording of my talk (download--item 28 or stream).[FN1]
[FN1] After multiple requests from blog readers, I am trying to get better about doing self-recordings of my talks where the organizers aren't posting their own recording. Thanks to the readers for encouraging me to do this.
Later in the conference, I participated in a panel discussion about the January 2012 proposed amendments to the EU Data Privacy Directive. I was confused by the interaction between these amendments and the CONSENT project. On the one hand, the EU is spending millions of Euros conducting empirical research to assist its policy-making; on the other hand, the EU is evaluating a proposed amendment before the completion of that research project. I'm a fan of empirical-based policy-making, but only if the empirical work in fact feeds back into the policy-making!
Among conference participants, there seemed to be consensus that (a) the Jan. 2012 proposed amendments will not succeed in their current form, and (b) most folks want data privacy handled as an EU regulation rather than as a directive, which would preempt the patchwork implementation of the directive across the 27 EU member states. Certainly American companies trying to enter the European market would prefer a harmonized regulation rather than having to wrangle 27 different implementations.
As part of my remarks on the panel, I made the following points:
1) Now is a perfect time to rigorously review the lessons learned from the 1995 Directive. It's been 17 years—long enough to generate enough data to assess its efficacy, but a short enough time that many of the key players in 1995 are still around to get their historical perspectives. This is the same animating principle behind our 15 year retrospective of 47 USC 230 and our upcoming 15 year retrospective of the Digital Millennium Copyright Act. Certainly in the context of considering an amendment to the directive, it would make sense to figure out what went right in the initial directive so the EU can do more of that—and what didn't work as expected so the EU can avoid making the same mistakes this time.
2) Harmonizing the privacy laws within the EU is a good idea because it helps create a larger common market (an all-EU-wide market), and larger common markets provide greater economic opportunities. Indeed, forming larger common markets is one of the single biggest benefits of the EU generally.
As big as the EU is, the Internet is a potentially bigger common market than the EU—in fact, it has the potential to become the largest common market the world has ever seen. However, I fear that geographic-based regulation is breaking apart the Internet as a common market. So even if the EU succeeds in harmonizing its own law, if the result is that it fragments the Internet into a US Internet and an EU Internet, I think we'll have lost a major opportunity. The proposed amendment makes a number of points about trying to discipline Internet companies not located in the EU for violating EU law, which could lead to the kind of transborder blockades that we feared with SOPA. But even if we don't go that far, the reality is that the proposed amendment—along with the current directive—force the larger Internet companies to create EU-specific services that differ from the service offerings in the United States. The result is that we do end up with multiple unconnected Internets, not a single Internet. I hope to write a Forbes blog post expanding this thought in the near future.
3) If I were to place a $100 wager on whether, over a 50 year time horizon, the US economy will outperform the EU economy, I'd confidently wager all $100 dollars on the US over the EU. We have many, many economic challenges in the United States, but we remain the best place to start new companies that have the best chance of growing into major global companies, while the layers of regulation in the EU make it hard for new companies to start and grow. The proposed amendments to the Data Privacy Directive are just one example of that phenomenon. Instead of trying to foster innovation by scaling back some of the already-onerous provisions of the existing directive, the proposed amendment doubles-down on regulation, adding new layers of costly and innovation-chilling regulation. When the EU does that, it enhances the advantages that American businesses have against their global competition (so we in the United States will reap the economic benefits), but it would still make me sad if we lost an opportunity to enhance the overall social welfare in the world due to overregulation. As you can imagine, this last point was especially unpopular in a crowd of pro-privacy Europeans.
Posted by Eric at 03:25 PM | Privacy/Security | TrackBack
Pointing Out Possible Hypocrisy by a Self-Claimed Sextortion Expert Protected by Anti-SLAPP Laws--Backlund v. Stone
[Post by Venkat Balasubramani]
Backlund v. Stone, B235173 (Ca. Ct. App.; Sept. 4, 2012)
When is it OK to tweet a threat to expose seminude photographs of a teenage girl? When you're a law student? When you're a self-professed expert on "sextortion"? The answer is: in neither case (if you answered "never," you'd be right as well).
This is a crazy case involving Christopher Stone, "an aspiring lawyer in his 30's," and Alyssa Backlund, who in 2010 was a teenager (it also involves Gawker tangentially; we've posted about a few cases involving Gawker, most recently Redmond v. Gakwer).
In addition to being an aspiring lawyer, Stone claimed to be an expert on sextortion. Stone ran a website (stickydrama.com – now down) where he posted a lewd image of a minor female masturbating next to an infant. While the photo was not of Backlund, Stone posted Backlund's contact information with the image. Separately, Backlund allegedly sent repeated messages to one of Stone's houseguests. Stone did not take kindly to this and sent a tweet stating:
[m]essage him again, and your floppy titties are spammed all over the place. Last warning.
After Stone sent this tweet, Backlund was interviewed by Adrian Chen of Gawker. Chen's article initially stated that Stone engaged in "sextortion" by threatening to expose a photo of the underage Backlund, but was later corrected to indicate that Backlund was 18 when the photo referenced in the tweet was taken. Chen referenced the tweet in the article, and also quoted a Fox News report featuring Stone, where Stone warned against the dangers of sextortion. [Chutzpah alert!]
Backlund's complaint against Stone: This is not relevant to the present motion, but Backlund filed a complaint against Stone for defamation and false light. Stone moved to strike Backlund's complaint as a SLAPP. He argued that he did not disclose any private facts by posting it. He also argued that he corrected the error in his identification of Backlund as soon as he was apprised of it. (Probably not the best choice of words, but his follow up post was titled "Alyssa Marie Buckland [sic] is Not the Most Vile Camwhore Alive.") Anyway, the court denied Stone's motion to strike, finding that "posting child pornography is not protected free speech." Stone did not appeal this ruling.
Stone's complaint against Backlund: Stone sued Backlund for defamation and intentional infliction of emotional distress. Backlund moved to strike under the anti-SLAPP statute. The trial court denied the motion, finding that the crux of Backlund's complaint was not the "public-interest topic of 'sextortion'," but Backlund's own comments regarding her experience with Stone. The trial court said that Stone's defamation complaint involves a "private controversy," and does not implicate the anti-SLAPP statute. Backlund appealed this ruling, and the court of appeals reverses...and bench-slaps Stone in the process.
Does Stone's complaint come within the Anti-SLAPP Statute? The appeals court looks to the anti-SLAPP statute and the two possible bases for the motion to strike: (1) the statement was made "in a place open to the public or a public forum in connection with an issue of public interest" and (2) the defamation claim is based on conduct in furtherance of Backlund's right to free speech in connection with an issue of public interest.
The court says that Gawker is a public forum, noting that it's an internet news site and citing to Stone's own admission that the articles about him were "viewed by thousands of people." The key question was whether Backlund's statements were a matter of public concern. The court says yes, noting that Stone injected himself into the public consciousness on the topic of sextortion by portraying himself as an expert (by doing this, "he voluntarily subjected [himself] to inevitable public scrutiny and public ridibule by the public and the media."). The Gawker article contributed to public discussion on the topic of sextortion and Stone's own role as an expert. In fact:
publicity about Stone's threats and Backlund's resulting fear of Stone provide a cautionary lesson to the youthful readers of Gawker, who might read Chen's article and decide not to upload nude images of themselves, lest the images fall into the wrong hands and pose the risk of public humiliation in front of countless people.
Yikes.
Does Stone demonstrate a probability of prevailing on the merits? Having concluded that Backlund satisfied the first prong of the anti-SLAPP analysis, the court shifts the burden to Stone to show that he is likely to prevail on the merits. And he fumbles. The court says that he forfeits this prong because he failed to "make [any] argument on appeal to establish that he is likely to succeed on the merits." He submitted a declaration, but the court dings him because the declaration did not state under penalty of perjury of the laws of the State of California that its contents were true. Because he's a public figure (in the context of the sextortion discussion), he's required to show actual malice, and neither his unverified complaint nor his deficient declaration get him there. The court also notes that while Gawker published three separate articles about Stone, Stone chose not to sue Gawker and instead "focused on a teenager to whom he admittedly sent a threatening message. . . . Given Stone's scurrilous and outrageous behavior toward young women, he cannot be heard to complain when confronted by one of his victims."
__
Yowza. It's tough to see what Stone's hook for the defamation claim would have been. He claimed that Backlund's statements were false because (1) the topless photograph of Backlund was taken when she was 18 (and not underage); (2) his tweet did not include a link to the image of Backlund; and (3) he didn't "continue to threaten Backlund with posting the picture," or make similar threats against others. It's unclear whether the age discrepancy came from Backlund or from Chen, but this isn't really the crux of the Gawker story, which was that Stone wasn't the credible expert protecting others against sextortion that he claimed to be: "StickyDrama's Christopher Stone Is a 'Sextortion' Expert in More Ways Than One." There's no dispute that he tweeted the threat to expose risqué images of Backlund. Res ipsa loquitur dude.
The case is interesting for a couple of reasons.
First, it affirms that discussions taking place on blogs and online forums are public forums for purposes of the SLAPP statute. A related point is that people who inject themselves into the social sphere will have a hard time arguing non-public figure status. Both points could come in handy for defamation defendants.
Second, the bench-slap. The court is not impressed with Stone. It also drops a footnote telling him that his internet activities are "abusive, unethical, demonstrate a manifest lack of maturity, discretion and good judgment, and mandate a thorough investigation into his fitness for state bar membership." To the extent he seeks to practice law in California, he is required to provide a copy of the opinion to the State Bar.
Finally, Stone's poor judgment and over-reach came back to haunt him. As a self-professed expert on sextortion, he should steer clear from any activity that's even in the same universe, much less the same ballpark. His Tweet ran afoul of this. Additionally, the fact that he didn't go after Gawker or Chen but instead went after a hapless teenager/young adult was something the court picked up on.
Related posts:
Using Links as Citations Helps Gizmodo Defeat a Defamation Claim--Redmond v. Gawker Media
Lawsuit Against Avvo for Lawyer's Profile Dismissed as SLAPP--Davis v. Avvo
Ninth Circuit Upholds Anti-SLAPP Ruling for Blogger/Griper--Sedgwick v. Delsman
Satirical Anti-Birther Blog Post Protected by DC's Anti-SLAPP Law--Farah v. Esquire
CA Anti-SLAPP Cases Involving Consumer Reviews as Matters of Public Concern
Posted by Venkat at 08:02 AM | Content Regulation , Publicity/Privacy Rights
September 12, 2012
Another School Violated a Student's First Amendment Rights by Disciplining Her For Facebook Posts -- R.S. v. Minnewaska Area School Dist. No. 2149
[Post by Venkat Balasubramani]
R.S. ex rel. S.S. v. Minnewaska Area School Dist. No. 2149, 2012 WL 3870868 (D.Minn. September 6, 2012)
R.S. was a twelve year old student at a Minnewaska Area middle school. She posted a message to her Facebook page about an adult hall monitor at her school:
[I hate] a Kathy person at school because [Kathy] was mean to me.
The post was only accessible to her friends. One of her friends brought the post to the attention of the administration. The principal called R.S. into his office and told R.S. "that he considered the message about Kathy to be impermissible bullying." (???) As a result of the message, R.S. was required to apologize, given detention, and received a disciplinary notation in her records. R.S. was disciplined a second time when she expressed her chagrin that someone had told on her ("I want to know who the f%$# told on me.") ["f%$#" in original] This time she was disciplined for "insubordination" and "dangerous, harmful, and nuisance substances and articles." (???)
Separately, school officials received a complaint from a parent that R.S. was allegedly communicating with another student about "sexual topics on the internet." A school official told R.S.'s mother that, apparently, a boy had initiated an online conversation about sex with R.S. This time, R.S. was pulled out of class and grilled about the conversation. Dissatisfied with the responses R.S. provided, officials asked R.S. for her Facebook password. Although she initially said she forgot it, under the glare of the lights, she provided the password. School officials proceeded to search her Facebook account, including private messages. For good measure, they also searched her private email account.
R.S. was understandably upset by the search and the instances of discipline. She sued, alleging violations of her constitutional rights.
First Amendment claims: The court has no trouble concluding that assuming the facts as alleged as true, school officials violated R.S.'s First Amendment rights. The court says that posts on social networks are protected unless they are "true threats" or are reasonably calculated to reach the school environment and pose a safety risk or a risk of substantial disruption of the school environment. R.S.'s posts were not true threats. Even assuming the statements were reasonably calculated to reach the school audience, there was no possibility of disruption. The court distinguished D.J.M. v. Hannibal Public School District #60, a case where the Eighth Circuit said that a student could be properly disciplined for threatening instant messages (quick linked here) on the basis that that case involved a threat and actually disrupted the school environment. The court also cites to Layshcok, where the Third Circuit said that setting up a mocking profile of a high school principal was not sufficient to warrant discipline. (See also J.S. ex rel. Snyder v. Blue Mountain Sch. Dist.)
Fourth Amendment claims: The court also says that the school officials violated R.S.'s Fourth Amendment rights to the extent they rummaged around in her Facebook page and her private email account. Private emails were like letters of other private conversations, and subject to Fourth Amendment protections. Private Facebook messages are no different. There was no evidence that the officials tailored their search to minimize the intrusion. Even if they had, they had no underlying basis to search in the first place.
Other claims: The court does dismiss the claims for intentional inflection of emotional distress. However, it allows the claims for invasion of privacy. In passing, it also rejects the school's argument that R.S.'s violation of Facebook terms (by misrepresenting her age when she signed up) does not mean that she is entitled to fewer privacy protections.
__
Not much more to say about this one. Assuming the facts are as they alleged (something the court takes pains to say may not be the case), this looks like a major over-reaction from the school. Disciplining R.S. for her off-campus and relatively innocuous post was bad enough. Searching her Facebook account and email was a gaffe for which the school district will likely end up writing a check.
[Eric's comment: perhaps naively, I keep hoping that, over time, school administrators will stop freaking out about students' social media activities. This is a contrary datapoint; based on the allegations, this looks like a freakout. In particular, it's a good example of how administrators might use the "bullying" label as a pretextual justification for punishment. The term "bullying" has way too much semantic ambiguity, but it should never stretch as far as calling another person "mean."]
Other coverage:
Judge won't dismiss lawsuit accusing Minnesota school of demanding sixth-grader's Facebook password (SPLC)
Student's suit for forced Facebook disclosure survives motion to dismiss; court finds reasonable expectation of privacy in Facebook messages (Cybercrime Review)
Related posts:
Mortuary Student Can Be Disciplined for Facebook Posts--Tatro v. University of Minnesota
Suspension for Facebook/YouTube Rap Video Critical of High School Coach Does not Violate First Amendment – Bell v. Itawamba County School Board
Racy Teen Photos Posted to Facebook Are Constitutionally Protected Speech--TV v. Smith-Green
Mortuary Sciences College Student Disciplined for Threatening Facebook Posts--Tatro v. University of Minnesota
Student Loses First Amendment Fight To Call School Officials "Douchebags" After Four Years Of Litigation--Doninger v. Niehoff
Nursing School Can't Expel Students for Posting Photo to Facebook--Byrnes v. Johnson County CC
Sending Politically Charged Emails Does Not Support Disturbing the Peace Conviction -- State v. Drahota
Private Facebook Group's Conversations Aren't Defamatory--Finkel v. Dauber
Third Circuit Schizophrenia Over Student Discipline for Fake MySpace Profiles
Private High School Not Liable for Cyberbullying--DC v. Harvard-Westlake
Nursing Student's Blog Post Doesn't Support Expulsion--Yoder v. University of Louisville
Principal Loses Lawsuit Against Students and Parents Over Fake MySpace Page--Draker v. Schreiber
Court Upholds Student Suspension For YouTube Video of Teacher
Teenager Busted for Creating Fake "News" Story
Posted by Venkat at 09:42 AM | Content Regulation , Privacy/Security
Buyers of Michael Jackson's Assets from a Storage Locker Auction Can't Set Up Paywalled Tribute Website--Branca v. Mann
[Post by Jake McGowan]
Branca v. Mann, CV 11-00584 (C.D. Cal. Aug. 10, 2012)
When a celebrity goes bankrupt or forgets to pay a bill for his/her physical-space storage locker, opportunists may swoop in and purchase the goods so they can try and turn a profit reselling them. But sometimes, these buyers get a little overzealous--they convince themselves that their interest in the tangible property gives them an interest in some of the celebrity's underlying intellectual property rights. This leads to poorly designed pay-for-access websites with risqué names like "parisexposed.com."
A district court in California heard one of these storage locker disputes in Branca v. Mann, where the defendants set up a pay-for-access website relating to the late Michael Jackson. The court lowered the boom on August 10th, granting summary judgment in favor of the plaintiffs for a long list of claims including copyright infringement, false designation of origin, misappropriation of likeness, cybersquatting, and so on.
Background
The Jacksons have been blessed with many talents, but financial management is not one of them.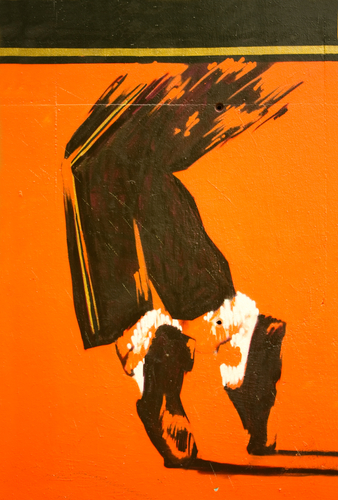 Toni Sanchez Poy / Shutterstock.com
In the late nineties, Michael Jackson's parents and two of his brothers owed money to a company owned by one of the defendants. To collect on the debt, the company found a storage facility with Jackson family memorabilia and sought to authorize a bankruptcy sale including photographs and audio recordings found in the storage facility (the "Subject Property"). Jackson tried to block the sale, but the defendants ended up buying the Estate's right, title and interest in the Subject Property.
In 2004, some of the defendants in this suit created a pay-for-access website using Jackson's name, likeness, photographs and other copyrighted material from the bankruptcy sale. Jackson fired back, filing a suit alleging copyright infringement, false designation of origin, cybersquatting, and misappropriation of likeness. The court granted a preliminary injunction, but dismissed the action with prejudice in '06 after Jackson failed to prosecute. If you recall, Jackson's legal team was a little busy at the time.
Jackson died in 2009 and the defendants tried to cash in, creating new websites and selling access to more of Jackson's copyright-protected material. Jackson's lawyers promptly threw the kitchen sink at them, filing a suit alleging copyright infringement, false designation of origin, cybersquatting, cyber piracy, misappropriation of likeness, and unfair competition. They asked for declaratory relief, along with an accounting of how much defendants profited from the alleged unauthorized use and a permanent injunction.
The district court sided with Jackson's estate, granting summary judgment on almost every claim. The key question in this case, however, was whether the defendants' purchase of the "Subject Property" granted them any interest that would justify their pay-for-access website.
Defendants Did Not Acquire IP Rights Through Bankruptcy Sale
The defendants argued that they acquired an interest in Jackson's IP rights through the original bankruptcy sale. In support, they pointed to a 7th Circuit decision which held that a sale agreement need not include the exact word "copyright" to transfer an interest in the corresponding IP rights. The court distinguished the 7th Circuit case:
Language in the bankruptcy court's order and from an exchange between the lawyers and the bankruptcy judge also made clear that the sale had transferred intellectual property rights. Here, to the contrary, none of the facts surrounding the sale of Debtors' personal property from a storage facility indicate a transfer of any intellectual property rights.
Ultimately, the court held that the bankruptcy sale covered only the personal property of the Jackson debtors, and did not transfer any rights, title, or interest to Michael Jackson's intellectual property.
[Eric's note: on the copyright front, this seems like a trivially easy 17 USC 202 case.]
___
This is a great example of the conceptual difficulties that arise when intangible property is embedded in tangible property, like a cassette tape. After all, the Jacksons' storage locker contained valuable, unreleased audio recordings alongside the other tangible property. Many non-lawyers might believe that by purchasing the locker, they purchased everything, including the intangible property contained on tangible property. Although the physical tapes are somewhat valuable in a memorabilia sense, the true value lies in the rights to copy and distribute the song itself. But the tapes are merely a medium for the combination of protected musical tones and lyrics--they don't grant those rights. They shouldn't grant those rights, because it would not be fair to allow the songs to leak simply because they were on the wrong cassette at the wrong time.
Now imagine that the storage locker contained only tapes, and the defendants paid thousands of dollars. If they can't distribute the songs on the tapes, why did they invest in the first place? They could try and recoup by selling the tapes as memorabilia, but really maybe they just made a bad investment due to a legal error.
Posted by JakeMcGowan at 07:02 AM | Copyright | TrackBack
September 11, 2012
Florida Judge Disqualified Over Facebook Friendship With Prosecutor -– Domville v. Florida
[Post by Venkat Balasubramani]
Domville v. Florida, No. 4D12 556 (Fl. Ct. App.; Sept. 5, 2012)
I blogged briefly about a Florida ethics opinion that prohibits judges from friending lawyers who appear before them. ("Is the Florida Bar Taking Facebook Friendship Too Seriously?") A criminal defendant in Florida recently moved to disqualify a judge because the judge was Facebook friends with the prosecutor (the defendant also pointed to several adverse rulings, which he attributed to the Facebook friendship).
The court, citing to the ethics opinion, grants the motion. The ethics opinion explains that it's not the fact of friendship itself, it's that identifying the friendship publicly "conveys the impression that the lawyer is in the position to influence the judge." It doesn't matter whether the lawyer is actually in a position to exert any influence, the public perception of this undermines the appearance of neutrality. The court (citing the ethics opinion) warns judges who are about to embark on the social networking journey to be careful:
Judges must be vigilant in monitoring their public conduct so as to avoid situations that will compromise the appearance of impartiality. A judge must expect to be the subject of constant public scrutiny. A judge must therefore accept restrictions on the judge's conduct that might be viewed as burdensome by the ordinary citizen . . .
__
Hmmm. It's interesting to see the court focus not on the fact of friendship, but the fact that it's almost announced publicly. According to the court, "each of the judge's "friends" may see on the judge's page who the judge's other "friends" are." This isn't quite freely available publicly; it's only available to the judge's other friends. Which makes you wonder how the defendant got wind of the friendship. (Maybe his defense lawyer?)
The funniest part of the order was the defendant's description of his own 'Facebook friendships' and why he thought the prosecutor-judge friendship meant he would be unable to get a fair trial:
Domville explained that he was a Facebook user and that his "friends" consisted 'only of his closest friends and associates, persons whom he could not perceive anything but favor, loyalty and partiality.'
Say what??? I'm tempted to scoff at this as a justification that was ginned up for purposes of the motion, but on the other hand, maybe there are people like this out there. (Contrast this with the court's statement in Quigley Corp. v. Karkus, 2009 U.S. Dist. Lexis 41296 (May 15, 2009): "the Court assigns no significance to the Facebook 'friends' reference . . . . Indeed, 'friendships' on Facebook may be as fleeting as the flick of a delete button".) Either way, I'm still struggling to see how this is different from other forms of social interaction between lawyers and judges. Social interaction between judges and lawyers happens all the time and is not a basis for disqualification. I think there may be a bit of Facebook exceptionalism going on here.
Nevertheless, this type of a challenge is inevitable. Maybe it's curable by some sort of disclosure or policy promulgated by the judge. An alternative is to just keep Facebook friendship not visible (something Facebook's privacy settings now allow), and treat it like golf outings, or other social activities by the judge. Probably not worthy of disqualification, but something a judge may disclose in the interest of full disclosure.
[Eric's comment: if the choice is between avoiding the small possibility of apparent impropriety from a Facebook friendship and having a judge that understands how Facebook works and has the kind of normal social interactions that everyone else has in our modern digital society, I much prefer the latter.]
Related posts:
"Is the Florida Bar Taking Facebook Friendship Too Seriously?"
Posted by Venkat at 12:32 PM | Evidence/Discovery
Ongoing Website Editing Doesn't Trump Single Publication Rule--Yeager v. Bowlin
By Eric Goldman
Yeager v. Bowlin, No. 10-15297 (9th Cir. Sept. 10, 2012)
The single publication rule says that the statute of limitations starts with the first publication of the work, and so long as the work doesn't change, further disseminations of that work don't restart the statute of limitations. In Internet cases, courts have consistently interpreted the single publication rule favorably for web publishers. This Ninth Circuit opinion echoes and extends the canon.
In 2008, Gen. Chuck Yeager sued a memorabilia website for publicity rights violations. The court said there was no evidence that the website had changed its references to Yeager since, at the latest, October 2003, putting the lawsuit well outside the 2 year statute of limitations. Prior cases have made it clear that continuing to host content on a website doesn't reset the statute of limitations. Yeager argued that the defendants kept editing and changing their website, even if they didn't change the parts about him, and this ongoing editing reset the statute of limitations. The court rejects the argument:
a statement on a website is not republished unless the statement itself is substantively altered or added to, or the website is directed to a new audience
The first half of the standard is quite defendant-favorable, consistent with the other single publication cases. I don't understand the other language ("directed to a new audience") and it seems like fertile ground for litigation mischief. I imagine the court meant that if the website left the tortious statement intact and changed all of the content around it to create an entirely different meaning, that would be a qualitatively different page that should reset the statute of limitations. But the court's terse statement, without any illuminating explanation, hardly makes that clear. Still, overall, this is a favorable ruling for web publishers.
[remainder of the post removed due to legal threats]
Posted by Eric at 09:00 AM | Publicity/Privacy Rights | TrackBack
September 10, 2012
Courts Allows Text Spam Class Action Against Voxer, a Cell Phone Walkie-Talkie App -- Hickey v. Voxernet
[Post by Venkat Balasubramani]
Hickey v. Voxernet, C12-373 MJP (W.D. Wash.; Aug 13, 2012)
Voxer is an app that turns your cell phone into a walkie-talkie. Plaintiff sued on his own behalf and on behalf of a putative class, alleging that he received unsolicited text messages sent "by or on behalf of Voxer." The precise nature of the text messages is unclear from the court's order. While the order says that Voxer allegedly used its subscribers' "phone contact lists," it's unclear as to whether users sent out "get on Voxer" texts to all of their contacts as a default, or merely sent these messages when they tried to contact specific individuals on their contacts lists. Plaintiff asserted claims under the Telephone Consumer Protection Act and Washington's anti-spam statute.
Who is responsible for the messages?: Voxer argued that it wasn't the one who sent the messages—i.e., the individual users were. The court says that although the relationship between Voxer and the person whose phone sent the messages is unclear, the complaint alleges sufficient facts to get past a motion to dismiss. Citing to In re Jiffy Lube, the court also says:
other courts' willingness to expand liability under the TCPA despite the involvement of third parties in the transmission of prohibited communications indicates that potential third party involvement in sending the message . . . is not dispositive of defendant's liability under the TCPA.
Did Voxer use an automatic telephone dialing system?: The court also says that plaintiff adequately pled the use of an ATDS by Voxer. Voxer's app in this circumstance functions as a "predictive dialier" which according to the TCPA regs is "hardware, when paid with certain software, [which] has the capacity to store or produce numbers and dial those numbers . . . from a database of numbers." Citing to statements in the FCC regs that automated dialing technology will continue to develop and the difficulty plaintiff faces in knowing precisely what type of dialing system a TCPA defendant uses at the early stage of the case, the court says that plaintiff's allegations are sufficient to satisfy the requirement that defendant used an ATDS to initiate the call. (See Satterfield.)
Preemption of Washington's email/text spam statute: Voxer argued that plaintiff's claims under Washington's anti-spam statute were preempted, but the court says no. There's no difficulty in complying with both sets of rules, and no scenario where your compliance with one would put you out of compliance with the other. Voxer also argued that since the Washington statute applies to cross-border messages, it impedes the federal regulatory scheme for interstate communications. The court disagrees, and notes that Congress intended the TCPA to be a floor, to strengthen state regulations around intrusive text messages.
Having said that plaintiff's claims are not preempted, the court finds that plaintiff does not state a claim under the Washington statute because the Washington statute only applies to texts messages that are sent to promote products or services that are for "sale or lease." Looking to the dictionary definition of the term sale ("a price in money paid or promised") the court says that the texts in this case don't fit because there's no allegation that consumers pay money for Voxer. The intangibles consumers pay to download or use Voxer are not enough to turn this into a "sale."
__
Oy. In re Jiffylube strikes again. The key factual question it would have been nice to see fleshed out is whether a text was triggered by the user's actions or by Voxer. The court says, looking to the seemingly broad notions of liability under the TCPA, that this does not matter (at least at the pleading stage). It's interesting that there was no discussion of the terms of service and whether users were provided notice that their contacts would be sent texts. Even assuming that Voxer sends a text to every single contact, maybe Voxer could have said that it wasn't the moving force behind the text (i.e., consumers were apprised that their contacts would be sent texts, and their act of downloading and installing the software after having been apprised of this is what caused the texts to be sent).
The preemption argument is worth noting. The two statutes are slightly different. The TCPA doesn't speak directly to text messages but has been given this interpretation by the FCC and courts. Washington's statute, on the other hand, doesn't require the use of an automatic dialing system but says that you can't send any "commercial" texts to a number assigned to a Washington resident. You could conceivably comply with the TCPA by not using an auto-dialer, but violate the Washington statute by sending a commercial text. The part of the Washington statute that's awkward is that it only applies to numbers that are assigned to Washington residents. Are people who send out commercial texts required to consult with a directory to make sure whether the numbers on their list are assigned to Washington residents?
(The TCPA also contains a savings clause that says states are free to impose "more restrictive intrastate requirements or regulations on, or which prohibits . . . the use of . . . facsimile machines or other electronic devices to send unsolicited advertisement." The court says that intrastate does not modify prohibitions—i.e., any prohibition is OK under the savings clause, but only intrastate regulations are saved. The drafting seems awkward to begin with, but this interpretation is clunky at best.)
As mentioned above, the big question is whether Voxer is sending texts to everyone in a user's contact list (as companies such as Reunion are alleged to have done) or whether a text is merely sent when a user tries to contact someone in his or her contact list. If it's the latter scenario, Voxer should have a viable defense under Section 230. (This brings to mind Abrams v. Facebook, a dispute from several years back, where Facebook was sued for allowing users to send SMS messages. Facebook had a Section 230 defense available, but settled and agreed to make changes around its SMS offering.) If it's the former scenario, Voxer should get out its checkbook and be prepared to write a check.
Previous posts:
"Confirmatory Opt-Out Text Message Doesn't Violate TCPA – Ibey v. Taco Bell"
"Text Spam Class Action Against Jiffy Lube Moves Forward – In re Jiffy Lube Int'l, Inc., Text Spam Litigation"
"Group Text Services Grapple with TCPA Class Actions"
"Text Spam Lawsuit Against Citibank Moves Forward Despite Vague Allegations of Consent -- Ryabyshchuk v. Citibank"
"Court Rejects Constitutional Challenge to TCPA Based on Vagueness in "Prior Express Consent" Exception -- Kramer v. Autobytel, Inc."
"Another Court Finds that TCPA Applies to Text Messages -- Lozano v. Twentieth Century Fox Film Corp."
"Court Finds that SMS Spam Messages are Subject to the TCPA and Rejects First Amendment Defense -- Abbas v. Selling Source, LLC"
"Ninth Circuit Revives TCPA Claim--Satterfield v. Simon & Schuster"
"Cellphone Spam Violates TCPA--Joffe v. Acacia Mortgage"
Telephone Numbers as Identity Authenticators--Abrams v. Facebook
Posted by Venkat at 03:30 PM | Content Regulation , Spam
Is a Website "Published" for Copyright Law Purposes?--Rogers v. BBB of Houston
[Post by Jake McGowan, with comments from Eric]
Rogers v. Better Business Bureau of Metropolitan Houston, H-10-3741 (Aug. 15, 2012)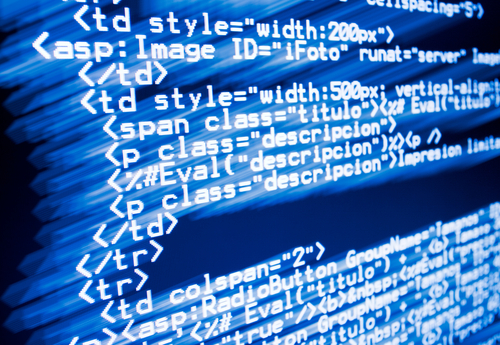 Vicente Barcelo Varona / Shutterstock.com
In the realm of copyright law, evolving technological perceptions have led to doctrinal questions that have the potential to determine the outcome of a case. One of these questions is whether posting content to a website amounts to "publishing" the material within the meaning of the Copyright Act.
A district court in Texas considered this question recently in Rogers v. Better Business Bureau of Metropolitan Houston, but hesitated to take a firm stance.
Background
In December 2001, the Better Business Bureau of Metropolitan Houston ("BBB") contracted with Rogers to create websites for its member businesses. Under the terms, Rogers agreed to create individual websites for the member businesses, and host them on a website he created called "reliabilitymall.com." The site is currently down for maintenance, but thanks to Internet Archive's Wayback Machine, you can get a glimpse of what it looked like circa 2004, in all its clip-art glory.
Nearly a decade later, BBB exercised its right to terminate the contract with Rogers and started searching for a new web developer. In response, Rogers applied for a certificate of copyright registration for the Reliability Mall website collection as an unpublished, nondramatic literary work. The Copyright Office granted his application and issued the certificate on January 31, 2010.
Rogers filed this lawsuit in October 2010, alleging that BBB directed its new web developer to pull content from Rogers' websites (mainly the source code). BBB moved for summary judgment on Rogers's copyright infringement claims, arguing that Roger's copyright was invalid since he represented the websites as "unpublished."
BBB Failed to Overcome the Presumption of Copyright Validity
The Court denied BBB's partial summary judgment motion, citing a failure to overcome the copyright's "presumption of validity." Because Rogers obtained the certificate of registration, the burden shifted to BBB to prove that the registration was invalid. Usually this would mean proving fraud or unoriginality, but neither of those meshed with the facts of the case; BBB instead argued that Rogers's decision to register the sites as "unpublished" was a "legal error regarding the entire basis for [his] application."
In support of its "legal error" argument, BBB argued that the sites were published because Rogers uploaded the webpages to the Internet. The district court did not sign off on this argument.
Uploading Webpages to the Internet Does Not Constitute Publication as a Matter of Copyright Law
The court notes that the Copyright Act does not delineate when a work attains "published" status, but defines "publication" as "the distribution of copies or phonorecords of a work to the public by sale or other transfer of ownership, or by rental, lease, or lending" (emphasis added).
This is where we start to veer off the rails. A public display of a work does not of itself constitute publication, and neither the Copyright Act nor its regulations explain how the statutory definition applies to Internet works.
Noting a lack of relevant case law in the Fifth Circuit, the court looked to the nonbinding case Getaped.com, Inc. v. Cangemi, 188 F.Supp.2d 398 (S.D.N.Y. 2002), where a district court in New York held that a website was published because a user "acquires the ability to make a copy of that webpage . . . indistinguishable in every part from the original."
But the court goes on to emphasize the unsettled nature of the question, citing several district court cases from around the country that differed in their outcomes and accompanying rationales. This tangled mess of precedent ended up being the death knell for BBB's partial summary judgment motion:
Absent binding law or even a clear consensus in case law directly related to the posting of a website online, the court is not inclined to negate the presumption of validity by finding, as a matter of law, that Plaintiff distributed copies of the websites when he uploaded them to the Internet."
___
Eric's Comments
Sometimes, when you step back from a litigation, you wonder, how in the world did the parties get here? I guess litigators can make any argument, but the arguments in this case seem so completely against their own interests in the broader sense.
The copyright owner registered the web-posted work as unpublished. I don't know how carefully the Copyright Office reviews this aspect of the registration application. In fact, there could be situations when content posted to the website isn't "published," such as if it were posted on a website at a private URL that's never distributed, or if the website is password-protected and only a limited audience had the password. The Copyright Office can't always tell these subtleties, even if they investigated the unpublished claim (and I'm not sure how much they do). It doesn't appear the copyright owner fit into these examples. As a result, it appears the copyright owner made a mistake.
However, in general, copyright owners have been seeking to expand the scope of activities that constitute "publication," and thereby expanded the definition of "distribution," because this increases the scope of infringing activities. Thus, in the file-sharing cases, copyright owners have been taking the position that a web posting constitutes "making available" the work and thus a distribution, irrespective of whether anyone downloaded the files. Indeed, many criminal prosecutions have been based on the same basic argument; thus, for example, warez traders have been prosecuted for distributing copyrighted works even if the government never showed that anyone else downloaded those works.
As part of defeating the infringement claim, the defendant here tried to make a "fraud on the Copyright Office" argument predicated on the copyright owner's mistaken claim that the work was unpublished. Thus, we have the bizarre situation where the copyright owner is arguing for a narrow construction of "publication" and the defendant is arguing for a broad construction, when normally the litigation postures should be flipped.
While this case is hardly definitive, it's still a helpful case for defendants who want to take the position that simply posting a file to a website doesn't constitute "publication" and thus not a distribution. In particular, if I were representing any criminal copyright defendants, this case could be a helpful citation in destroying willfulness, if not the underlying claim elements.
Posted by JakeMcGowan at 12:44 PM | Copyright | TrackBack
September 07, 2012
Fight Over Access to Log-in Credentials for Blog Does not Trigger Copyright Preemption – Insynq v. Mann
[Post by Venkat Balasubramani with comments by Eric]
Insynq, Inc. v. Mann, 3:12-cv-05464 RBL (W.D. Wash.; Aug. 29, 2012)
Insynq is an application service provider that "provides virtual desktops and remotely hosts applications for accountants and small business owners." Mann worked at Insynq and Insynq's predecessor; her responsibilities included sales, support, and "writing and content development." She signed an agreement which contained (a seemingly broad) non-compete clause, which prevented her from the following:
(1) compet[ing] for or solicit[ing] business related to an application service provider; (2) own[ing], operat[ing], or participat[ing] in employment with any entity in the business of marketing and selling application service provider business; (3) compet[ing] or solicit[ing] application service provider business from any customer of Insynq; or (4) [using any confidential information of Insynq].
While Mann was employed at Insynq, she started up a few blogs on the side ("bookkeeping in bunny slippers"; "ca4ca"; and "quickbooks in the cloud"). In February 2012, Insynq terminated Mann, and asked her to turn over the log-in credentials for the three blogs. When Mann did not turn them over, Insynq sought and obtained a preliminary injunction requiring Mann to turn over the log-in credentials. Insynq obtained the injunction in state court where it sued, but Mann removed to federal court on the basis that requiring Mann to turn over the log-in credentials triggered copyright preemption.
Insynq moved to remand, and the court granted the motion. The log-in credentials may allow someone to access the blogs and post to the blogs, but this is distinct from the right to display or reproduce the articles, which were the rights protected under the Copyright Act. In fact, Insynq expressed no copyright interest in the articles at all.
__
This dispute is one of many where employer and employee fight over blogs or social media assets post-termination. As Eric notes below, getting the credentials prior to termination would have been prudent.
As to the underlying merits, it's not entirely clear that Insynq should be able to preclude Mann from blogging on the side, at least not by virtue of the non-compete it had in place. The non-compete ostensibly covers the same type of services that Insynq provides (roughly speaking, bookkeeping services in the cloud), but it's hard to see how blogging directly competes with this. Insynq could have claimed access to the underlying content under a work-for-hire provision in its employment agreement (assuming it had such a provision in place), but as the court notes, that's not what Insynq was looking for. I'm not sure exactly what the basis was for requiring Mann to turn over the log-in credentials and the court does not discuss the basis of the state court injunction. (If the non-compete clause is the basis for the injunction, this may preclude Mann from blogging going forward, but this doesn't necessarily mean that Insynq should have control over the blogs.)
As Eric notes, the copyright preemption claim was a stretch. The log-in credentials provide control over the account, and are typically viewed as an intangible property right (similar to domain names). But the content itself is separate, and in the case of a blog, is subject to copyright principles as far as ownership goes.
As always, a clear written agreement is the surest route to avoiding misunderstandings, although even where there is an agreement in place, an agreement may not easily answer the question since use of the platform or account may end up being a blend of personal and professional.
___
Eric's Comments
I don't really understand the copyright preemption doctrines, but the preemption argument here seemed pretty out-there. I know litigators love to make creative arguments, but this seemed more on the crazy side of the crazy/creative divide. I can't imagine the lawyer actually expected the preemption argument to succeed.
If the blogs really were company assets instead of personal blogs, then the company apparently violated the cardinal rule about employee-operated social media accounts: get the login credentials BEFORE terminating the employee.
Related posts:
* "Social Media and Trademark Law" Talk Notes
* Court Denies Kravitz's Motion to Dismiss PhoneDog's Amended Claims -- PhoneDog v. Kravitz
* An Update on PhoneDog v. Kravitz, the Employee Twitter Account Case
* Another Set of Parties Duel Over Social Media Contacts -- Eagle v. Sawabeh
* Employee's Claims Against Employer for Unauthorized Use of Social Media Accounts Move Forward--Maremont v. SF Design Group
* Courts Says Employer's Lawsuit Against Ex-Employee Over Retention and Use of Twitter Account can Proceed--PhoneDog v. Kravitz
* Ex-Employee Converted Social Media/Website Passwords by Keeping Them From Her Employer--Ardis Health v. Nankivell
* Court Declines to Dismiss or Transfer Lawsuit Over @OMGFacts Twitter Account -- Deck v. Spartz, Inc.
* Employee's Twitter and Facebook Impersonation Claims Against Employer Move Forward -- Maremont v. Fredman Design Group
* "MySpace Profile and Friends List May Be Trade Secrets (?)--Christou v. Beatport"
Posted by Venkat at 03:37 PM | Copyright , Licensing/Contracts
September 06, 2012
Lawyer Who Advised Brother-in-Law Regarding the Use of Spyware on His Wife Disqualified in Ensuing Privacy Dispute -- Zang v. Zang
[Post by Venkat Balasubramani]
Zang v. Zang, 11-cv-00884 (S.D. Ohio; Aug. 30, 2012)
This is another case involving surreptitious monitoring in the context of a divorce. I've half-jokingly mentioned that people who deploy monitoring or tracking software should seek the advice of counsel before doing so. Joseph Zang, who suspected his wife Catharine of infidelity, claims he did this. Unfortunately, for Mr. Zang (or for the lawyer he sought advice from), things did not work out as planned. In fact, things went about as far South as they could have possibly gone.
The court is resolving a motion to disqualify plaintiff's counsel (Donald Roberts) brought by Joseph, and a host of others, who were all sued by Catharine for invasion of privacy and violations of the federal Wiretap Act. Apparently Joseph decided to install "monitoring software on the computer and a video camera with audio in the home" he shared with Catharine. He claims he sought counsel from Roberts, who happened to be his brother-in-law at the time. He also says he paid Roberts $1 for his legal services, and Roberts allegedly advised him that installing this stuff to monitor Catharine's possible infidelity was kosher. Roberts allegedly said that he recommended the "Web Watcher" software to many of his domestic relations clients, and suggested a place where Joseph could purchase the software.
This all sounds potentially problematic to begin with, but here's the bombshell: Roberts is now Catharine's lawyer.
The court says that disqualification is required because, at a minimum, Roberts's advice will go to Joseph's state of mind and will affect the damages calculation. There's also the issue that Roberts is a third-party defendant in a malpractice claim brought by Joseph.
__
There's an underlying he said/she said dispute over whether Roberts represented Joseph. Joseph claimed he was being given legal advice and he even paid the sum of $1 for this advice. Parties often exchange the symbolic amount of $1 with lawyers that they receive informal advice from (in order to cement the relationship and preserve the attorney/client privilege). Roberts for his part denies these allegations. I suppose the fact-finder will sort out whose version is more accurate.
There are many many other lessons to be learned from this dispute. The easy one (for lawyers) is to tread carefully when offering legal advice to your brother-in-law about possible marital issues with your sibling. If you break that rule, you should probably refrain from representing the other half of the marriage with respect to a claim that directly implicates your legal advice. If you're going to offer up the advice, you should probably stay out of the ensuing legal dispute. (Again, it's unclear whether Roberts actually represented Joseph, but if he did, this could get ugly for him.)
Then there's also the lesson to be learned from Joseph's side. It's wise to tread carefully when seeking legal advice from your brother-in-law, particularly when it relates to your marriage. If you do, you may want to make sure the brother-in-law will not flip and decide to represent your ex-spouse. Finally, and most importantly, if you do seek this type of advice, do not, under any circumstances, pay one dollar for it. I guess in the end, this goes to show that you get what you pay for in terms of legal advice.
As a final note, I'm not sure installing spyware or surveillance equipment to surreptitiously monitor someone else's communications is ever a good idea. I can see parents getting away with doing it to monitor their kids' online activities, but in any other context, if you don't have a document to point to (e.g., an employee manual) that provides at least implicit consent for this type of monitoring, you're going to have a long, uphill road to climb on the legal side.
Related posts:
Ex-Spouse Hit With 20K in Damages for Email Eavesdropping – Klumb v. Goan
Keylogger Software Company Not Liable for Eavesdropping by Ex-spouse -- Hayes v. SpectorSoft
Ex-Employees Awarded $4,000 for Email Snooping by Employer -- Pure Power Boot Camp v. Warrior Fitness Boot Camp
Court: Husband's Access of Wife's Email to Obtain Information for Divorce Proceeding is not Outrageous
Minnesota Appeals Court Says Tracking Statute Excludes Use of GPS to Track Jointly Owned Vehicle -- State v. Hormann
NJ Appeals Court: No Privacy Violation When Spouse Uses GPS to Track Vehicle -- Villanova v. Innovative Investigations, Inc.
Posted by Venkat at 07:48 AM | Adware/Spyware , Evidence/Discovery
September 05, 2012
Barnes & Noble's Online Contract Formation Process Fails --Nguyen v. Barnes & Noble
[Post by Venkat Balasubramani]
Nguyen v. Barnes & Noble, 12-cv-0812-JST (RNBx) (C.D. Cal.; Aug. 28, 2012)
Plaintiff tried to purchase an HP "TouchPad" tablet that was on sale because the model was being discontinued by HP. According to plaintiff, he went to barnesandnoble[dot]com, put two HP tablets in his shopping cart, put in his credit card information, and proceeded to check out. Although he received email confirmation from B&N that they would ship the two tablets, they later emailed to cancel the order. Thus:
Plaintiff was unable to obtain an HP tablet during the liquidation for the discounted price [and] as a result, plaintiff was forced to rely on substitute tablet technology, which he subsequently purchased . . . at considerable expense.
Quelle horreur...what a tragic and sad story!
Anyway, he sued for himself and on behalf of a putative class, and B&N moved to compel arbitration based on an arbitration clause in its terms of service.
The court notes the familiar standard that its job is only to determine whether there is a valid and enforceable contract that contains an arbitration clause (and whether the dispute falls within the clause). The court notes the difference between so-called 'browsewrap' and 'clickwrap' agreements, and says that the dispositive issue is notice to consumers.
B&N's terms fail on the notice front. Citing to Specht and Hines, the court says that B&N cannot definitively show that plaintiff had notice of the terms and assented to them. There was no check-the-box (leakproof) implementation. Moreover, according to the court, B&N did not position "even the notice" of the terms in a place where a website user would see it. Often sites provide notice in places other than just the link at the bottom of the website, but B&N took the latter approach. The checkout screen, for example, did not provide the purchaser of any specific notice that the purchase of products via the B&N website was subject to its terms and conditions (e.g., "Your purchase of products or services through this website is subject to the following terms and conditions. Click here to see a copy of the applicable terms.").
__
It's tough to have much sympathy for B&N here. In the context of a purchase and sale transaction where the customer is at a minimum required to enter payment information, there's zero excuse for not requiring the consumer to check the box and indicate assent to the terms as a condition of completing the transaction.
The broader question of whether terms should be enforced in a setting where there's no affirmative act required to complete the transaction (such as when you're just browsing a website) is interesting. (I blogged recently about the Slide dispute where the court sent consumer claims to arbitration. There acceptance of the terms wasn't at issue.) It's temping to see this case as a pushback on terms of service that contain arbitration clauses. However, it's more likely an outlier in the sense that B&N's terms of service implementation was so shoddy that it's not likely representative of the typical terms of service case. If B&N had provided ample notice, the court would have probably enforced the terms and, as in the Slide and Zynga cases, required the consumer to arbitrate his claims.
Finally, the case hints at one of those classic contract law exam scenarios. Was B&N's advertisement a firm offer? Was B&N's confirmation of the offer acceptance of the offer? And finally, what were the plaintiff's damages from B&N's alleged breach? Could they have sourced an HP TouchPad tabled elsewhere?
Additional coverage:
"Browsewrap fails to bind customer to individual arbitration" (Rebecca Tushnet)
"Barnes & Noble Loses in Court for Lack of Notice on Terms of Service" (Eric Johnson)
Related posts:
Virtual (SuperPoke!) Pet Owners Must Arbitrate Their Claims Against Google and Slide -- Abreu v. Slide
Users Can't Sue Sony for Changing Online Terms to Require Arbitration – Fineman v. Sony Network Entertainment
Second Life Forum Selection Clause Upheld--Evans v. Linden
Zynga Wins Arbitration Ruling on "Special Offer" Class Claims Based on Concepcion -- Swift v. Zynga
Another Ruling Challenging "Check the Website for Amendments" Contract Provisions--Roling v. E*Trade
Stop Saying "We Can Amend This Agreement Whenever We Want"!--Harris v. Blockbuster
Clickthrough Agreement With Acknowledgement Checkbox Enforced--Scherillo v. Dun & Bradstreet
Ninth Circuit Strikes Down Contract Amendment Without Notice--Douglas v. Talk America
Qwest Gets Mixed Rulings on Contract Arbitration Issue—Grosvenor v. Qwest & Vernon v. Qwest
Vendor Fails to Form Either an Online or Paper Contract With Customers--Kwan v. Clearwire
Posted by Venkat at 08:12 AM | E-Commerce , Licensing/Contracts
September 04, 2012
Another Case Says No Liability for Linking to Allegedly Defamatory Content, Plus a Recap (Guest Blog Post)
Vazquez v. Buhl, 2012 WL 3641581 (Conn. Super. July 17, 2012)

[Eric's Note: Sam Bayard is an associate at Davis Wright Tremaine LLP in New York. I got to know him during his stint at the Citizen Media Law Project. A few months ago, we had exchanged emails regarding cases applying Section 230 to linking to defamatory content, and we found that the topic was a little more confusing than either of us expected. As a result, I've asked him to blog about the recent Vazquez v. Buhl decision and to summarize the overall state of play here. The views expressed in this post are his own and do not necessarily reflect those of others at the firm or its clients.]

Eric's recent post on Directory Assistants, Inc. v. Supermedia, LLC, 2012 WL 3329615 (E.D. Va. May 30, 2012), reminded me that I owe him a guest post on a topic we've been discussing on EFF's Section 230 list: the law on linking to allegedly defamatory content. Then, Eric forwarded me a recent case that addresses the issue head on and comes out the right way.
In Vazquez v. Buhl, the plaintiff sued Teri Buhl, a financial reporter, for posting allegedly defamatory statements on her website. He also sued NBCUniversal for publishing an article on CNBC.com called "The Sex and Money Scandal Rocking Hedge Fund Land." The CNBC.com article referred to Buhl as a "veteran financial reporter" who "knows her way around the Connecticut hedge fund beat" and provided a link to her webiste, adding "I don't want to steal Buhl's thunder, so click on her report for the big reveal." The complaint alleged that NBCUniversal "published, distributed, endorsed and promoted Buhl's defamatory statement by validating Buhl's credibility."

NBCUniversal filed a motion to strike the Complaint based on (Section 230 , and Judge David R. Tobin of the Superior Court of Connecticut granted the motion. The court focused its analysis on whether NBCUniversal was a "content provider" with respect to Buhl's statements, citing Roommates.com for the proposition that a website becomes a content provider "if it contributes materially to the alleged illegality of the content." (N.B. Another defense-side win citing Roommates.com.) The court was not convinced that NBCUniversal did anything of the kind, running through Section 230 case law holding that a defendant does not become a content provider by selecting or making minor alterations to content or by adding headings or other introductory material so long as that content is not itself defamatory (the latter relying on Shiamili v. Real Estate Group of New York, Inc., 17 N.Y.3d 281 (2011)).

In the end, the court easily concluded that merely providing a positive introduction and link did not make NBCUniversal an information content provider with respect to Buhl's content:


In the present matter, NBCUniversal included an introduction to and hyperlink to Buhl's allegedly defamatory statements. The plaintiff has not alleged in his complaint that the [CNBC.com] article or NBCUniversal's statements were defamatory, just that the defamatory statements were made available by hyperlink. Although NBCUniversal added an introduction leading readers to the defamatory statements, [it] did not materially create or develop any of the allegedly defamatory statements. Even though NBC Universal's actions might have increased readership of the defamatory statements, its actions do not amount to either the creation or development of the allegedly defamatory statement which it did not author or even edit.

Vazquez, 2012 WL 3641581, at *4. This is the right conclusion under the plain language of the statute, and it is encouraging to see a court deal squarely with such a ubiquitous practice that is so vital to Internet publishing and communication.

Hopefully, Vazquez and Directory Assistants, though lower court decisions, will help bring much needed to clarity to the law on linking to allegedly defamatory content. As Eric wrote in his post, protection for linking is so "completely obvious and intuitive" that it is hard to believe that there's not more case law out there on the topic. Unfortunately relatively few decisions directly address the point and several cases treat it in a fairly oblique or terse manner. Nevertheless, the bottom line is that linking to allegedly defamatory content shouldn't give rise to liability. The two reasons courts commonly cite are (1) Section 230; and (2) linking does not constitute a "publication" or "republication" of the allegedly defamatory content. Below I provide a round-up of the cases, expanding a little on those mentioned at the end of Eric's post.
Section 230 Cases
Section 230 definitely is the first line of defense for any defamation or other tort claim based on linking. As noted, the plain language of the statute covers linking to third-party content, i.e. "information provided by another information content provider." One reservation you hear voiced from time-to-time is that the linker has somehow crossed the line by actively choosing the content rather than passively receiving content like most websites that publish user comments. This objection is a non-starter: scores of cases recognize that Section 230 protects the exercise of traditional editorial functions, which include selecting what gets published and what does not. So the "passive" versus "active" distinction is not terribly meaningful. And then there's Barrett v. Rosenthal, 51 Cal.Rptr.3d 55 (Cal. 2006), a well-respected opinion from the California Supreme Court that specifically rejects this distinction, see id. at 75-77, though the case did not directly address linking.
Another California state case, McVey v. Day, 2008 WL 5395214 (Cal. App. Ct. Dec. 23, 2008) (see specifically Section B(3)(c)), is more on point factually. There, the plaintiff alleged that the defendant sent an email with links to a website containing allegedly defamatory material. Although the court's reasoning is neither extensive nor particularly clear, it dismissed the claim based on Section 230, citing Barrett. Shrader v. Biddinger, 2012 WL 976032 (D. Colo. February 17, 2012), is also directly on point. (See Eric's post on Shrader.) In that case, someone named Stewart had a business disagreement with the plaintiff Shrader. Stewart emailed critical comments about Shrader to Biddinger, who posted the email on a forum called Wave59. One of the principals of Wave 59, named Beann, emailed several people directing them (presumably through a link) to Biddinger's posting. The court granted Beann's and Wave 59's motion to dismiss based on Section 230. With respect to Beann's email, the court wrote:
Plaintiff also asserts that Beann contacted third parties, directing them to the posting on the bulletin board. Beann denies this allegation and asserts that even if this claim had factual support, that sort of conduct, in and of itself, is also protected under the CDA. This court agrees that even if Beann "directed" users of the board to Exhibit H, such conduct does not diminish the protections of the CDA's immunity.
Slip Op. at 16 (citing Blumenthal v. Drudge, 992 F. Supp. 44, 51-52 (D.D.C. 1998)). The citation to Drudge does not make a whole lot of sense under the circumstances, but the court at least reaches the conclusion that simply directing users to a third-party posting is covered by Section 230.
A couple of other Section 230 cases should be mentioned. In Parker v. Google, 422 F. Supp. 2d 492, 500-01 (E.D. Pa. 2006), aff'd, 242 Fed. Appx. 833 (3d Cir. 2007), the district court held and the Third Circuit agreed that Google could not be held liable for providing links to websites with allegedly defamatory comments about the plaintiff. Also of note is Deer Consumer Products, Inc. v. Little, 2011 NY Slip Op 51691(U) (N.Y. Sup. Ct., N.Y. Cty., Aug. 31, 2011), where the plaintiff, a seller of home appliances, sued Alfred Little and Seeking Alpha, Ltd. ("SAL") for defamation over allegedly defamatory "reports" written by Little that appeared on SAL's website, seekingalpha.com. SAL moved to dismiss and the court granted the motion. Most of the decision is plain-vanilla Section 230 fare, relating to reports authored by Little and posted on SAL's website. But the statement of facts indicates that "[t]he remaining two 'reports' in issue were not published on SAL's website; they were accessible through the website by clicking on a link (to a third-party website) in a reader's comment . . . ." The court never mentions or analyzes these linked-to "reports" again, but the court's holding that Section 230 barred the plaintiff's claims in their entirety surely should encompass the linking allegations.
Republication Cases
If for some reason Section 230 does not provide a defense, whether because of a reluctant judge or uncooperative facts (such as linking to your own content), a defendant has a good chance of prevailing on the argument that simply providing a link is not publication or republication of the underlying content. The best case is, alas, from Canada. In Crookes v. Newton, 2011 SCC 47 (Canadian Sup. Ct. 2011), the Supreme Court of Canada held that providing a hyperlink to allegedly defamatory material is not a "publication" of that material giving rise to defamation liability. Slip Op. at 15, 19, 33-34. The plaintiff, Wayne Crookes, brought a series of lawsuits against several individuals he claimed were responsible for defamatory articles published on a number of websites. Id. at 15. John Newton published an article on his website about these cases called "Free Speech in Canada," and the article contained hyperlinks to other websites, which in turn contained information about Crookes. Crookes sued Newton claiming that two of the hyperlinks led to defamatory material. Id. After a thorough analysis of the common law relating to publication, the Court determined that a hyperlink should not be deemed a publication of the linked-to material. Id. at 23-24.
The Supreme Court of Canada relied on two old New York cases in reaching this conclusion. One is Klein v. Biben, 296 N.Y. 638 (1946), in which the New York Court of Appeals ruled that an article that stated "For more details about [the plaintiff], see the Washington News Letter in the American Hebrew, May 12, 1944" was not a republication of the May 12 article. The second is McFadden v. Anthony, 117 N.Y.S.2d 520 (N.Y. Sup. Ct., N.Y. Cty. 1952), where a New York trial court held that a radio broadcast did not publish or republish an allegedly defamatory magazine article simply by calling attention to the article when the allegedly defamatory statements were not repeated. In Crookes, The Supreme Court of Canada also relied on policy analysis, doing a great job of encapsulating the problem with holding internet users liable for linking:
The Internet cannot, in short, provide access to information without hyperlinks. Limiting their usefulness by subjecting them to the traditional publication rule would have the effect of seriously restricting the flow of information and, as a result, freedom of expression.
Slip Op. at 29.
Moving back to the United States, the Third Circuit recently ruled in In re Philadelphia Newspapers, LLC, No. 11-3257 (3d Cir. July 26, 2012), that publishing a link and favorable reference to a webpage which in turn linked to allegedly defamatory articles did not constitute a republication of those articles. Slip Op. at 25-27. The court's reasoning draws heavily on cases applying the single publication rule and holding that linking to an article does not republish the article for purposes of the statute of limitations. See Salyer v. Southern Poverty Law Center, 701 F. Supp. 2d 912 (W.D. Ky. 2009); Churchill v. State of N.J., 876 A.2d 311 (N.J. Super. Ct. 2005); Sundance Image Technology, Inc. v. Cone Editions Press, Ltd., No. 02 CV 2258 JM (AJB), 2007 WL 935703 (S.D.Cal. March 7, 2007).
One final case is worth mentioning, In re Gemtronics, Inc., Docket No. 9330, Initial Decision (F.T.C. A.L.J. Sept. 16, 2009), though it is not a defamation case and linking plays a rather small role in the decision. In that case, an administrative law judge found that the defendant was not liable under Sections 5(a) and 12 of the Federal Trade Commission Act for allegedly false advertising appearing on a website that he did not operate or control, but to which he had provided links to (among other things). See Slip Op. at 26, 53.
* * *
Hopefully having these cases collected together here will prove helpful to the reader. In all likelihood, I've missed a case or two—so please get in touch with me if you've got some more. And if anyone's got a PDF copy of Vazquez v. Buhl, please send that along too..
Posted by Eric at 09:07 AM | Content Regulation , Derivative Liability | TrackBack
September 01, 2012
Family Court Says Facebook Photos of Grow Operation Wrongly Admitted in Termination Proceeding – In re A.D.W., et al.
[Post by Venkat Balasubramani]
In re A.D.W., A.L.W., and X.M.M., No 2-648 / 12-1060 (Iowa Ct. App.; Aug. 8, 2012) [pdf]
This is an action to terminate parentage. The father and mother have a long and difficult history dealing with their children, and the state moved to terminate their parentage. As part of the proceeding, the state sought to introduce evidence of a "marijuana grow operation" photo posted to the mother's Facebook page. The case worker testified that she sought to admit the photos not because she thought they were the mother's, but because she:
[had] concerns about this kind of criminal activity being posted right next to pictures of [the] children while [the mother] is on visits at the Boys Town office.
The trial court admitted the photographs but with the following caveat:
[f]or the limited purpose of them being on the Facebook page, I will allow them in, but for no other reason than that, that [sic] they were on the page, not that they were [the mother's], put on [by the mother] or anyone else. That's the very nature of Facebook. That would be the only purpose for the Court to look at it.
Finally, the mother was asked during the trial court proceedings about her Facebook account but not specifically about the pictures.
The appeals court says that admission was error. The proponent of evidence bears the buden of authentication, which can take place in a viariety of different ways. However, without any evidence of the provenance of the photographs, the appeals court says that the trial court erred in admitting them. Additionally, the court says that the possible prejudice from admitting the photos outweighed the probative value. The court rejects the trial court's conclusion that the appearance of the photos on the mother's Facebook page "speaks to her inability to maintain a safe home."
__
It's nice to see courts recognize that content, posts, or photographs can appear on someone's profile, but this does not mean that the page owner necessarily posted it, or even agreed with it. Absent evidence that the mother actually posted the photos, it makes about as much sense to admit them as it does to admit a random photo that's sourced from the internet. The state (and the trial court) seemed to say that allowing third parties to post these photos is reflective of the fact that the mother associated with these kinds of people and this implicitly reflects on her lack of control over her home life, but the appeals court is not swayed by this. In other words, people can friend a wide range of people on Facebook, and having someone you know post sketchy photos does not mean that your life has strayed from the straight and narrow.
It's worth contrasting this decision from other decisions that have allowed "contextual authentication" of social media evidence. Here the court requires a more rigorous standard under which the photographs are only admitted if it can be shown that the mother actually posted them (or someone else can testify as to their details).
Related posts:
"Maryland Supreme Court Rejects "Circumstantial Authentication" Standard for MySpace Evidence -- Griffin v. Maryland"

"Connecticut Court of Appeals Tackles Authentication of Facebook Messages -- State v. Eleck"
"MySpace Profile Evidence Inadmissible to Show Defendant Committed 'Gangster Style' Robbery -- U.S. v. Phaknikone"
"MySpace Profile and Photo Evidence Used to Support Conviction for "Participation in Criminal Gang Activity" -- State v. McCraney"
"MySpace Photo and Internet Gang Roster Evidence Improperly Admitted -- People v. Beckley"
"Connecticut Supreme Court Says no Error in Admission of Facebook Photos at Probation Hearing -- State v. Altajir"
"Massachusetts Supreme Court Finds Email Sufficiently Authenticated Based on Surrounding Evidence -- Commonwealth v. Purdy"
"Circumstantial Authentication Strikes Again in a MySpace Evidence Case -- State v. Tienda"
Posted by Venkat at 11:13 AM | Evidence/Discovery